It is Sunday night, and I am enjoying a quiet night on the couch wishing the long weekend could be just a little bit longer.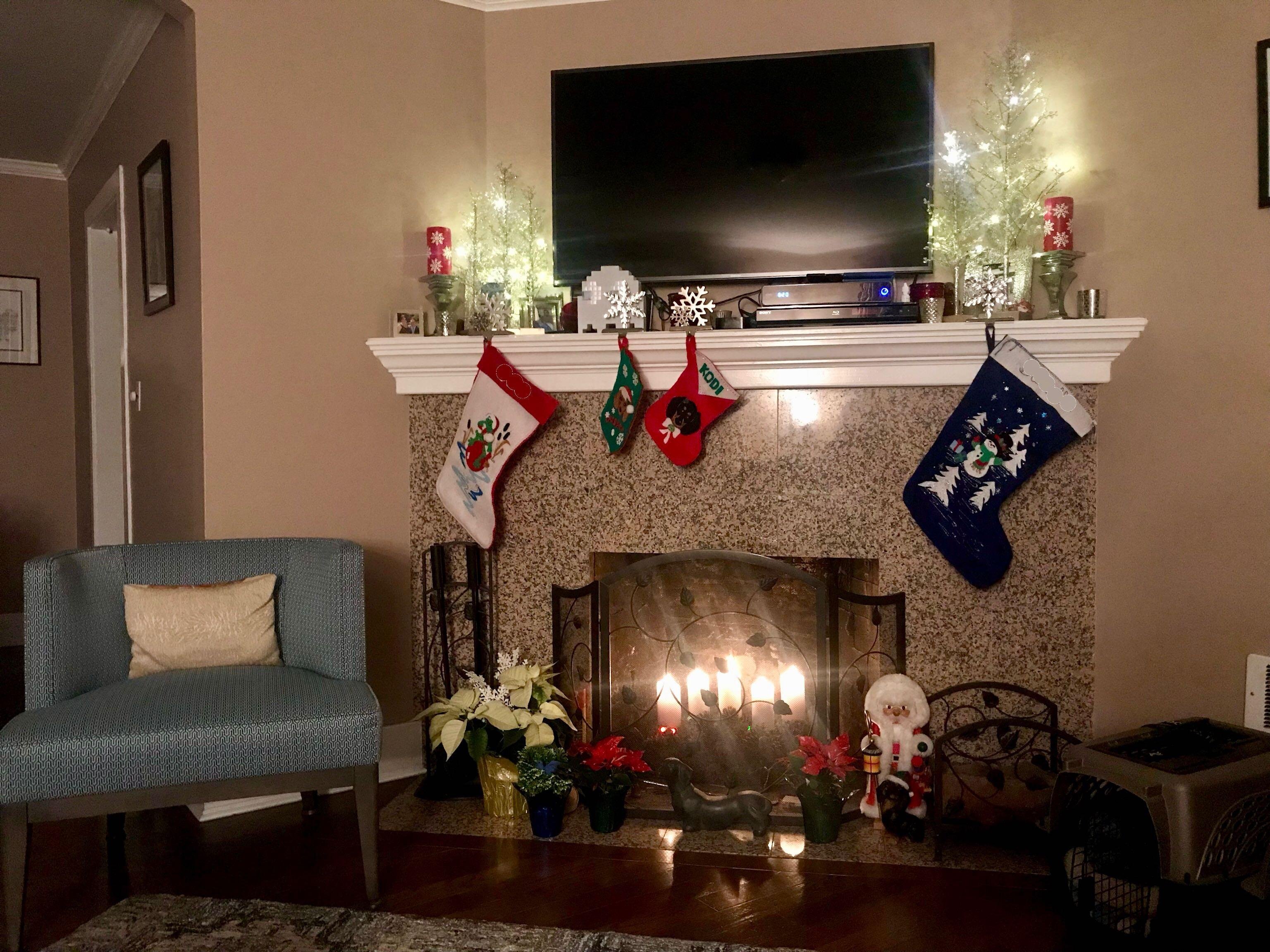 All the cozy.
This weekend was hectic and busy in the best way. It started with a day of Thanksgiving prep on Wednesday - cleaning, cooking and all the things you do before having company over. Then Thursday was the big day of feasting and family time. Exhausting for the effort involved and because of the full belly after dinner.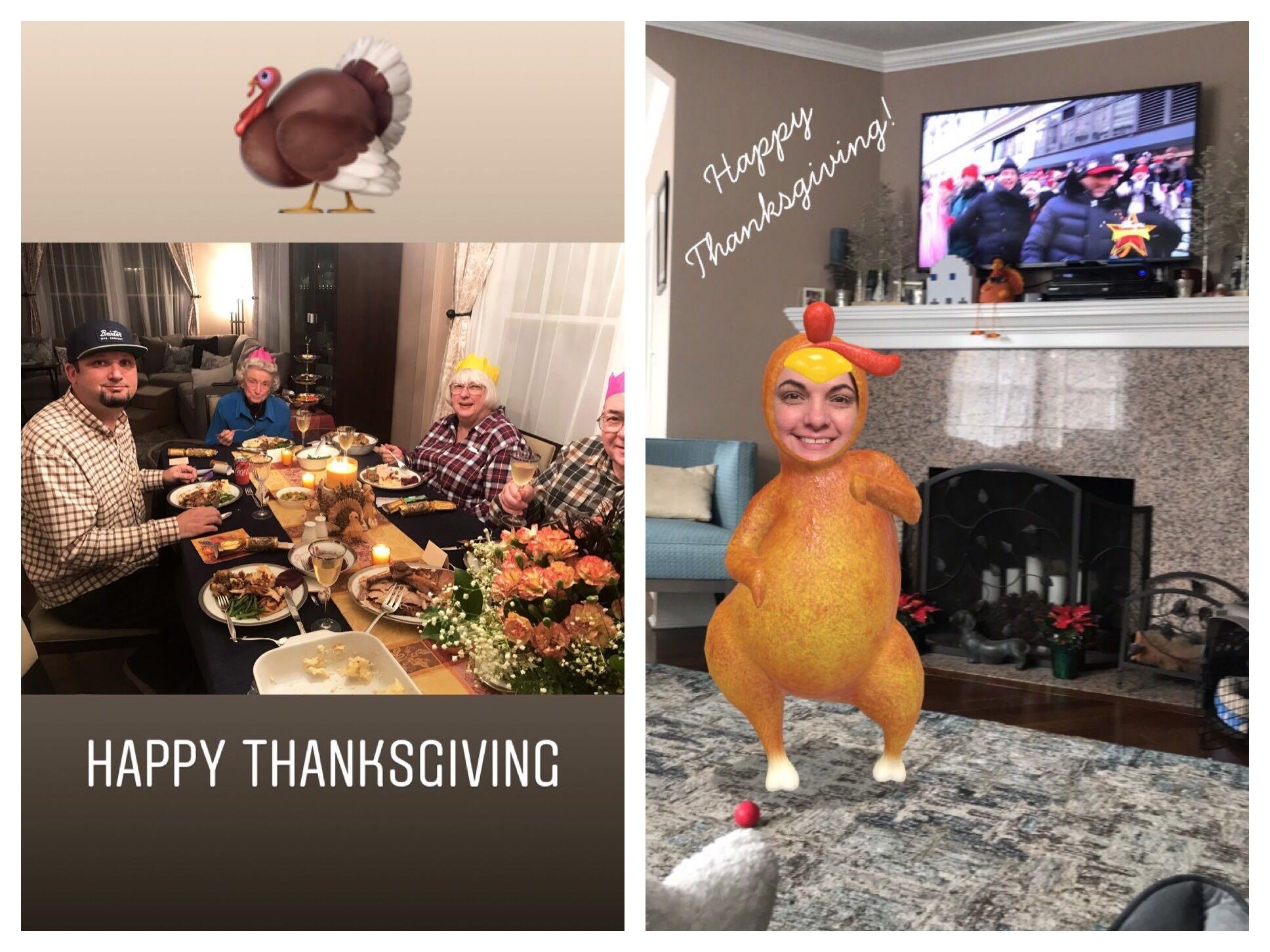 The fam.
Instead of lazing around Friday, the morning was a clean up fest from the feast the day before. Then the afternoon was filled with friends. The kind of friends you are thankful to have chosen to also be your family. We played video games, ate pizza and got a little boozy over trivia.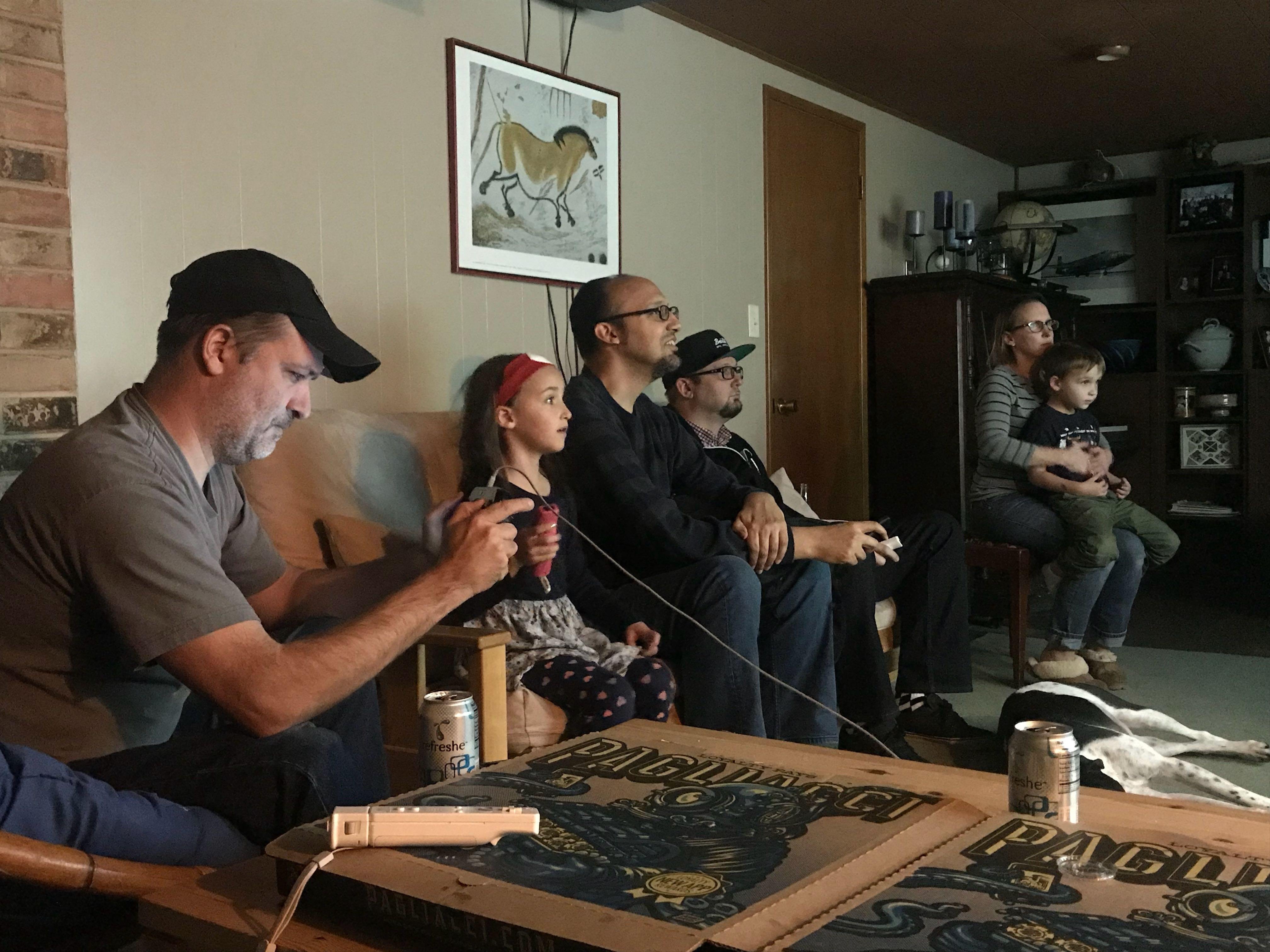 Nintendo faces.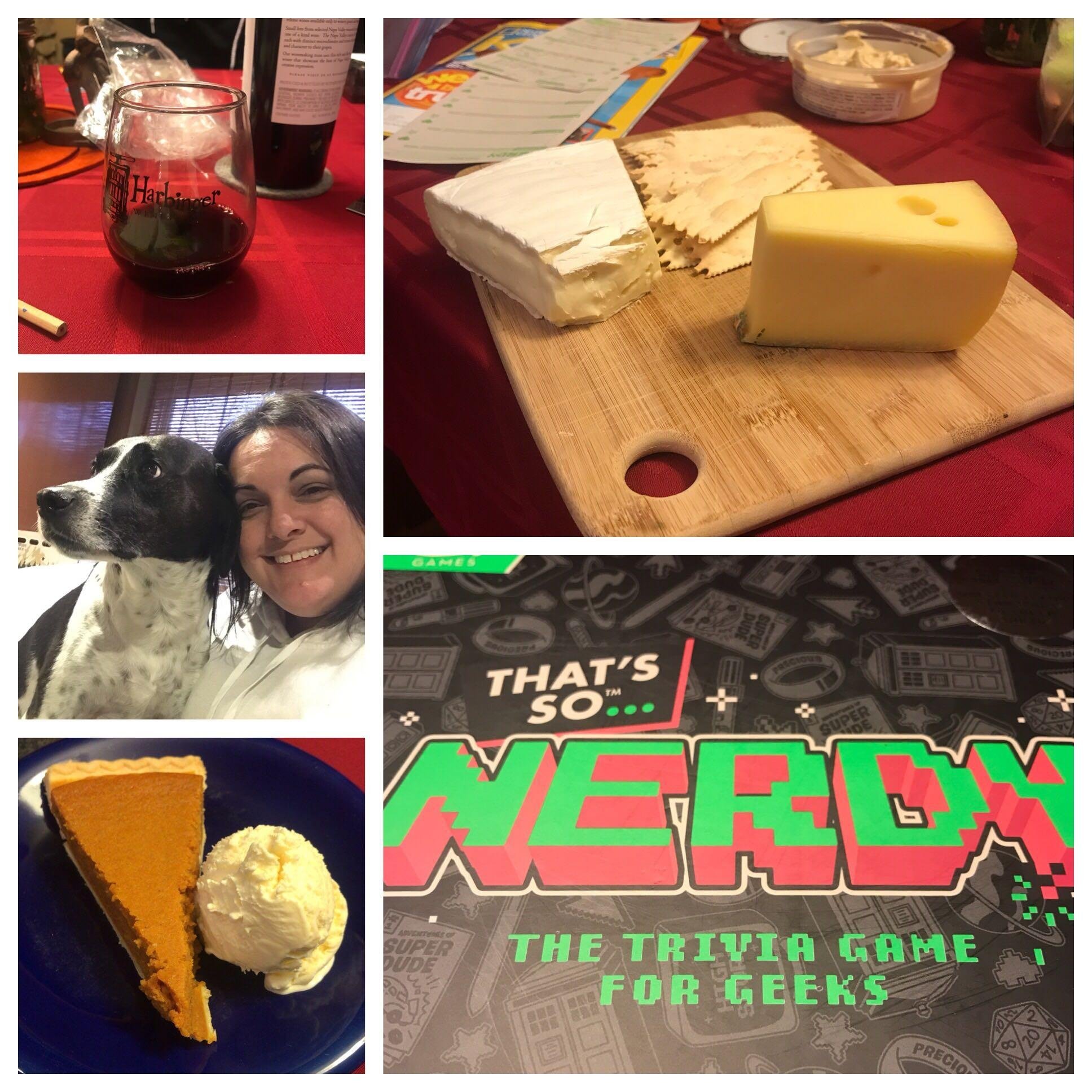 Games, cheese, wine, pie and a dog... #beststuff.
Then came SATURDAY. Saturday I braved a mall, visited an LCS (heartbreakingly with NO SUCCESS) and got to shopping for the onslaught of more guests. However, the biggest event of the day was #steemsilvergold's MONSTER RAFFLE THREE!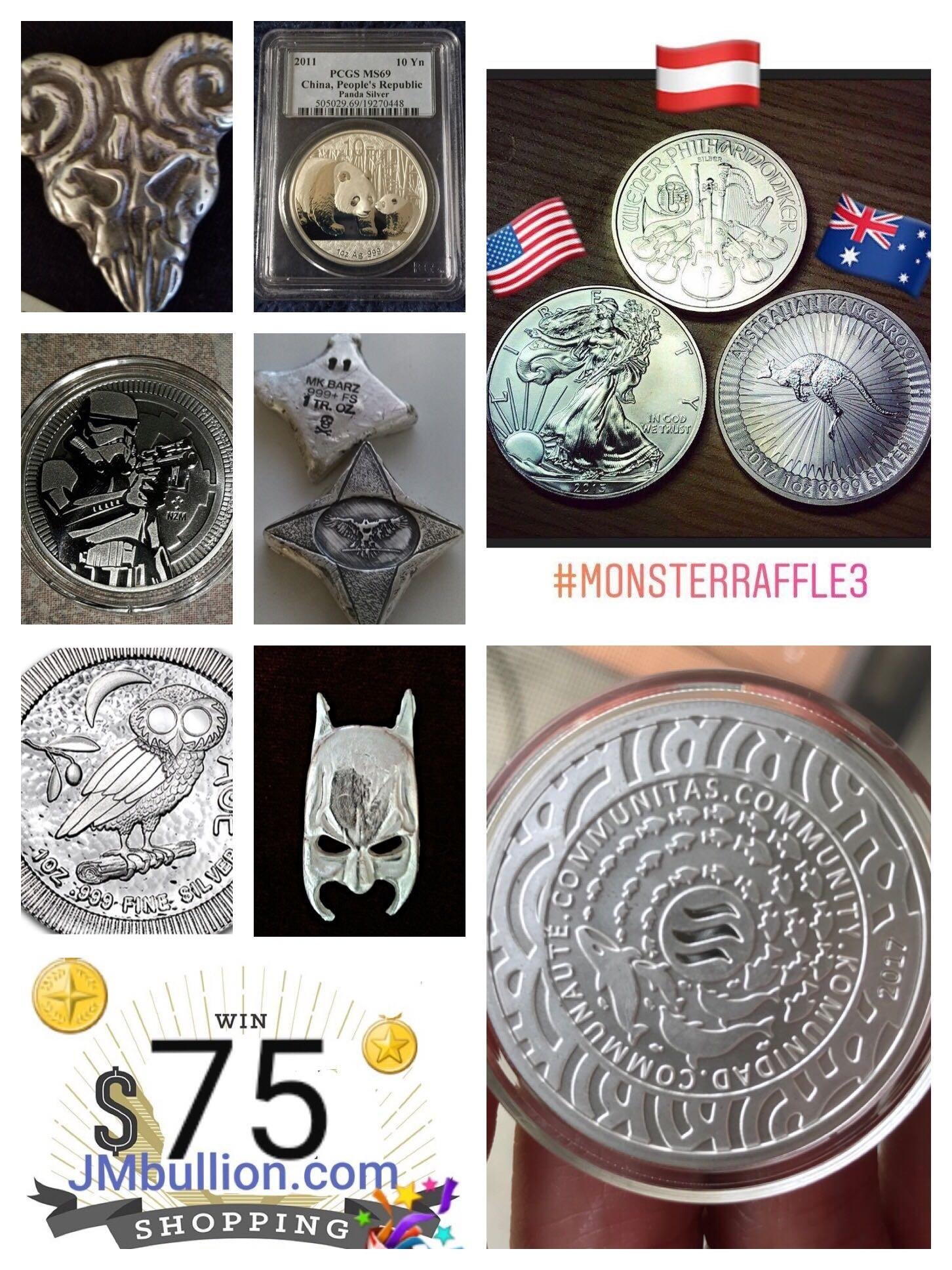 So many pretty things up for grabs.
I love Monster Raffle day. It is always chaos. 😄 The whole steem silver gold community gets together (and are joined by confused visitors) while participating in Steemit's biggest raffle. It is like a family reunion - People talking over one another, a drunk uncle (not naming names... 🕺🏼⚡️🍆), silliness. I always feel really connected to our group after Monster Raffle day. It's a great time.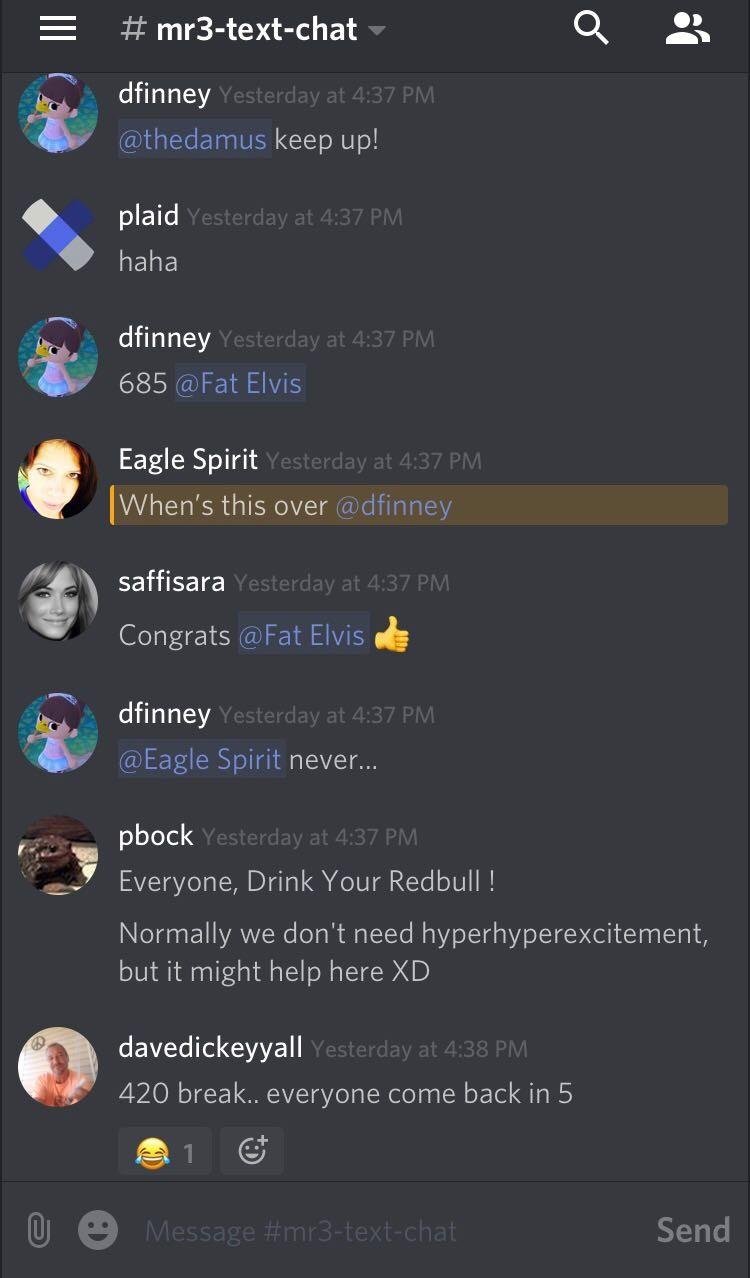 Just a taste of the discord nuttiness.
Saturday night dinner guests meant more over eating, games and adult beverages. I was pretty knackered by this point, but managed to rally until their late night departure. After a quick tidy it was time for bed.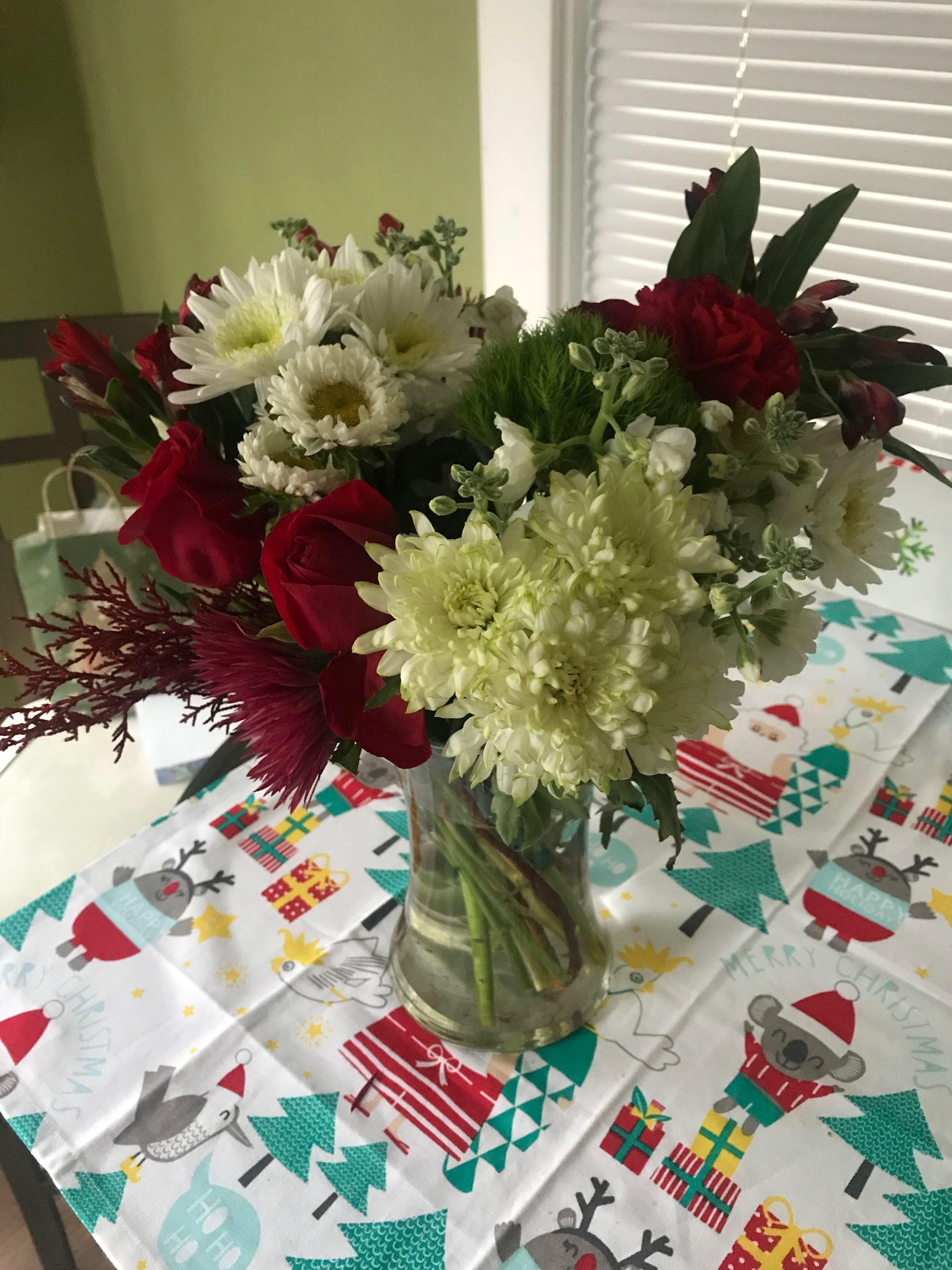 Guests brought flowers! ☺️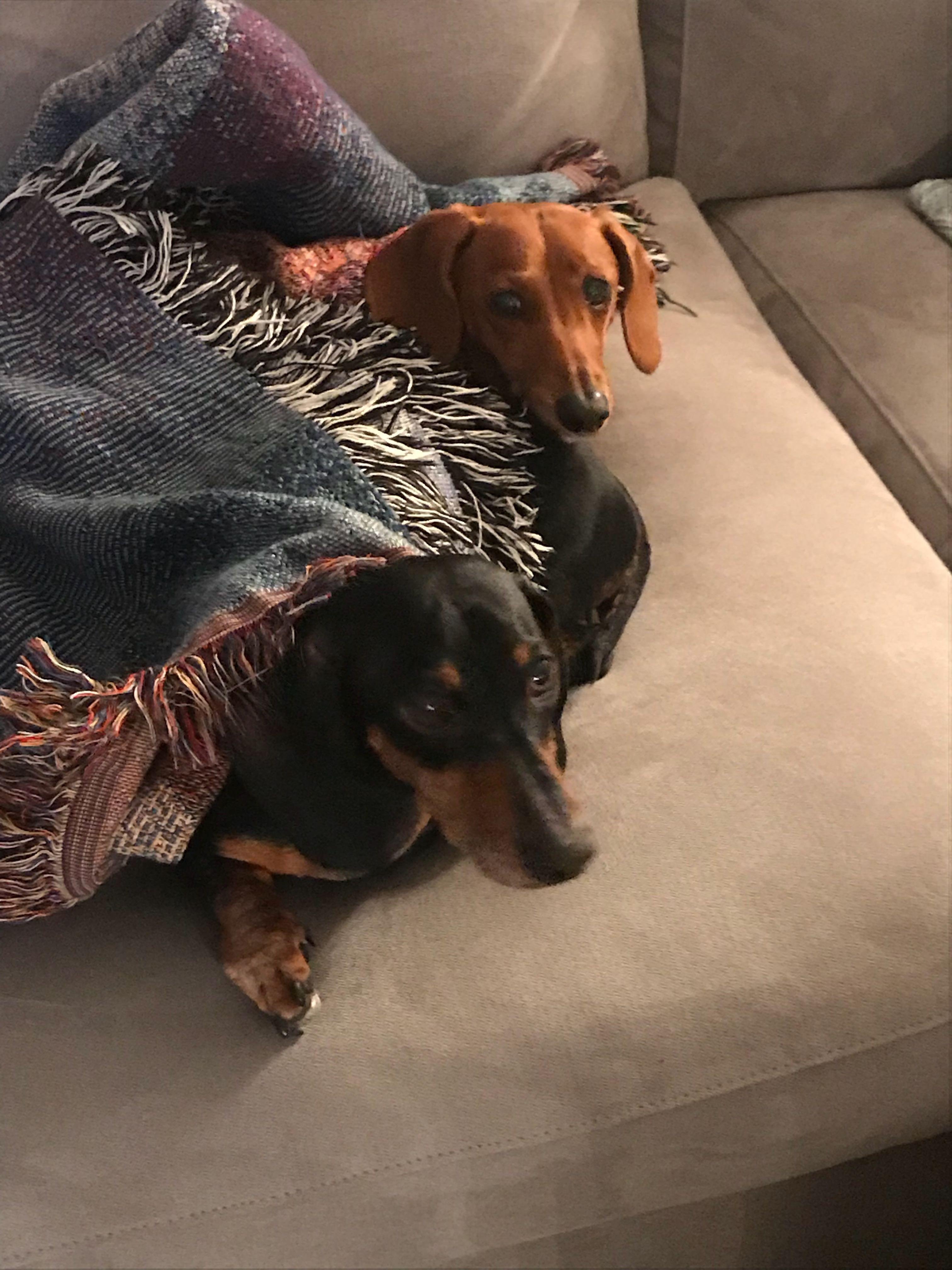 Even the dogs were exhausted!
This brings us to Sunday. Today was the ultimate day of laziness I had been craving since Thursday. I left the house once, but otherwise today was couch, internet, pj's and leftovers! There were couch naps. Dinner was apple pie. Everyone slept in until almost 8!! It was sublime and I am desperately wishing for a repeat tomorrow.
Alas tomorrow it is back to #thecube.
Despite the looming work week, I would say this weekend was a great kick off to the holidays. Time with family. Time with friends. Time with internet friends. ☺️ There is tons to look forward to in the weeks ahead and I am ready to get the party started. 🎉 🎄 🎅🏻 🥂
---