Last week was all celebrations time. The festival of Diwali is one that is celebrated by almost every Indian be it they belong to the Religion or not, but still they participate in their own way. Back home in India, there is lights all over the city, everything is so colorful, the whole city looks glamorous, there are celebrations happening in offices. You would see all around people dressed in colorful clothing. It all looks beautiful and colorful. Almost every household has a Rangoli done at the entrance either with flowers or powder colors. Then there are fire crackers at night, this is something which is not very good. Before even I used to burst crackers, but now I feel it is so much waste of money, you are just blowing up the money in air, rather put it to some good use. Nevertheless a little bit which does not make very loud sounds are still ok.
So here away from home, we do not miss any of our festivals. There is a big Indian community in Muscat city and every festival is celebrated with great pompousness. From last 2 weeks we have been celebrating by going to each other's home, setting up different themes and just enjoying with good company of each other.
Last Friday the celebrations were at my place and the theme was all traditional so all the women had to wear Sarree and the Men had to wear Kurta. I had made some Rangoli at the main entrance and had lit up Diyas all over in the house.
These were some of my Rangoli Art that I did over the last week.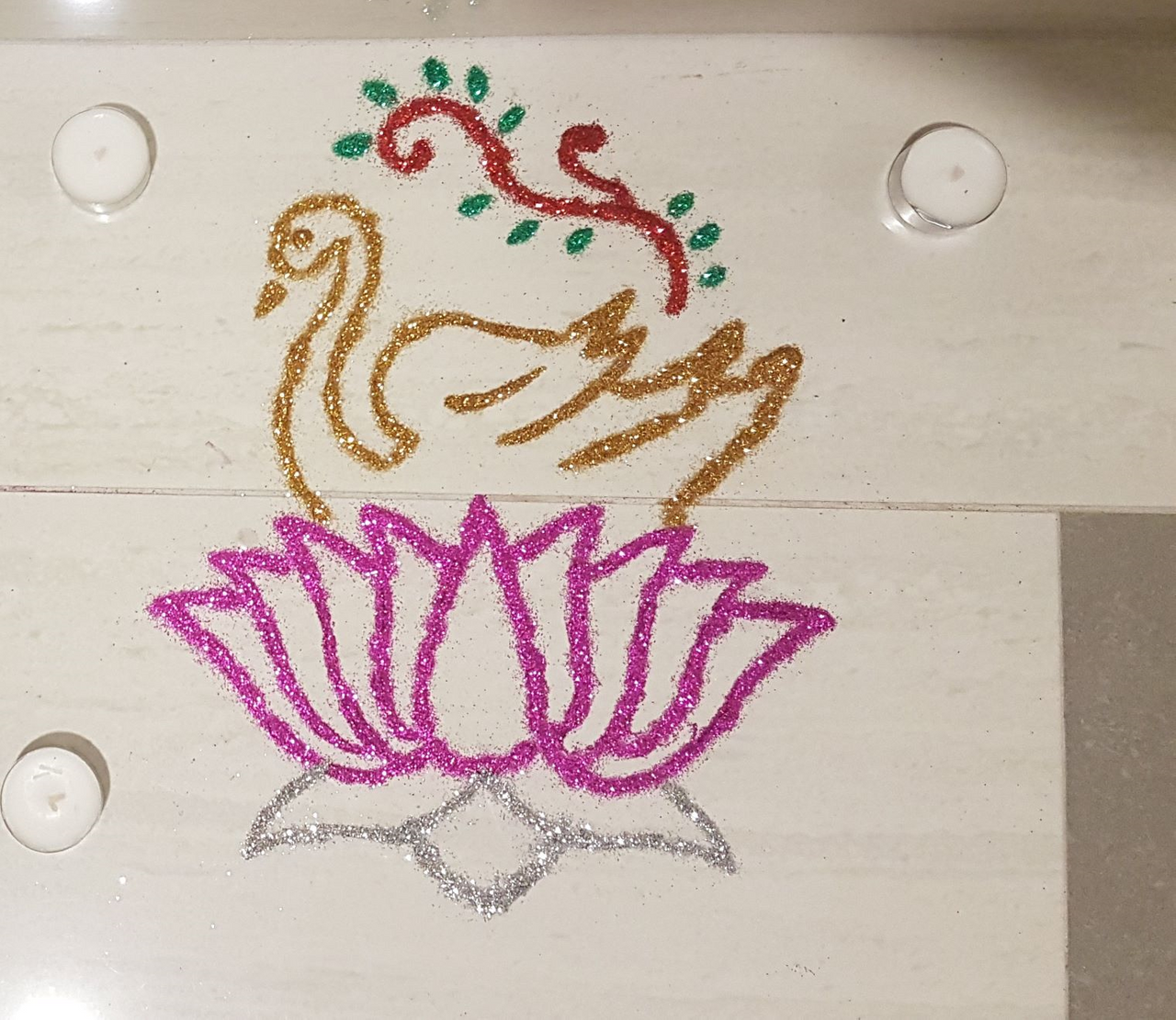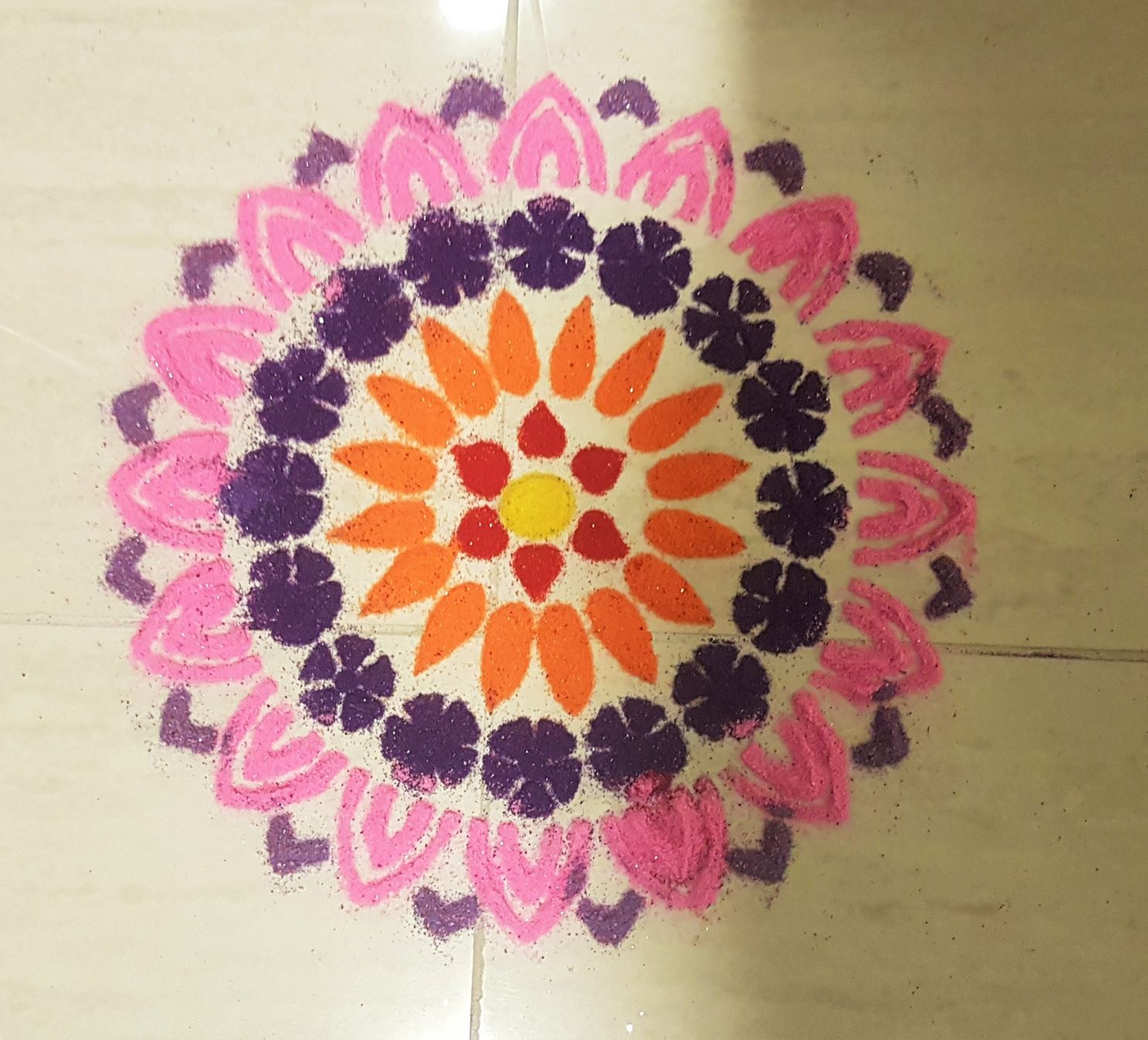 The writing in english means Good Luck.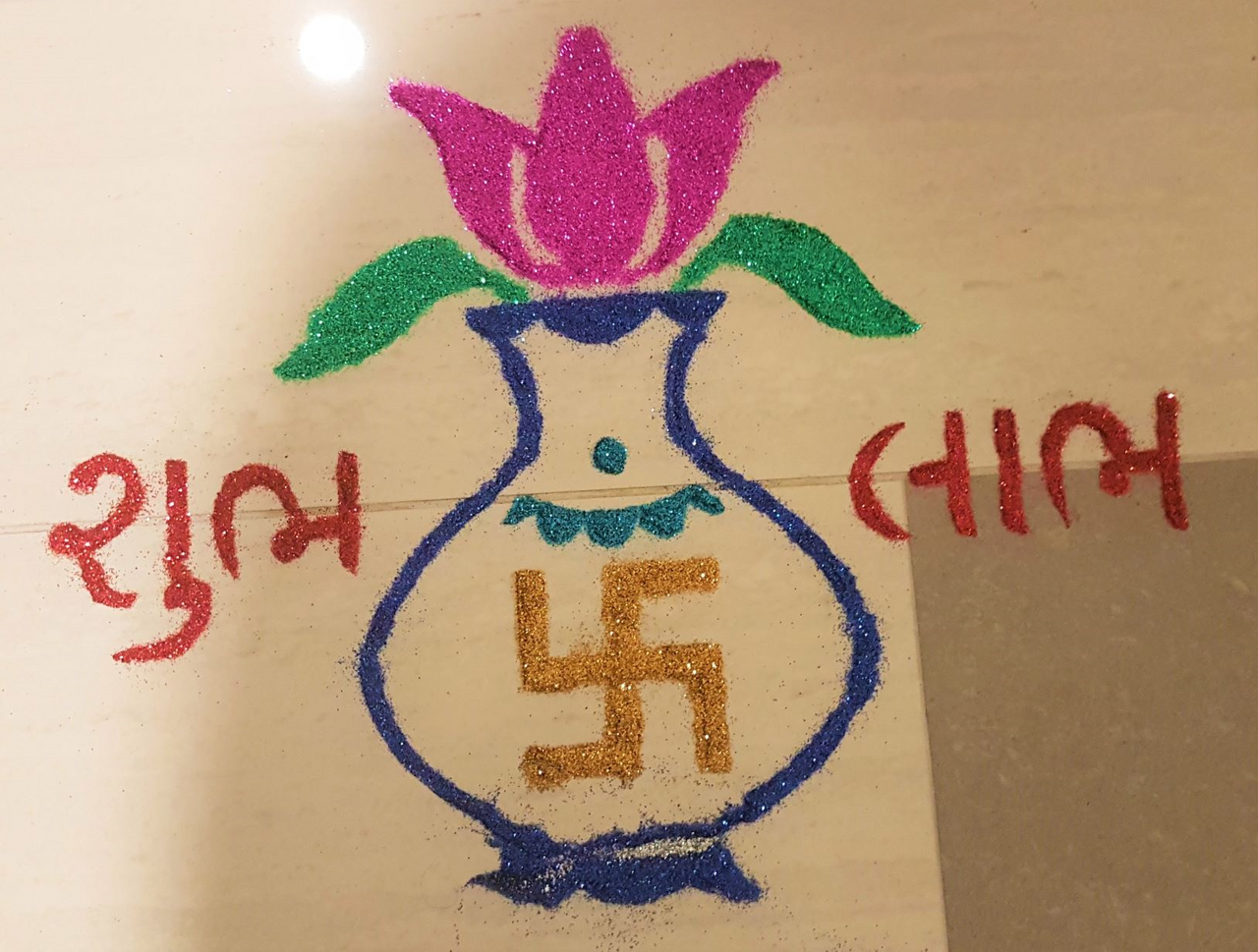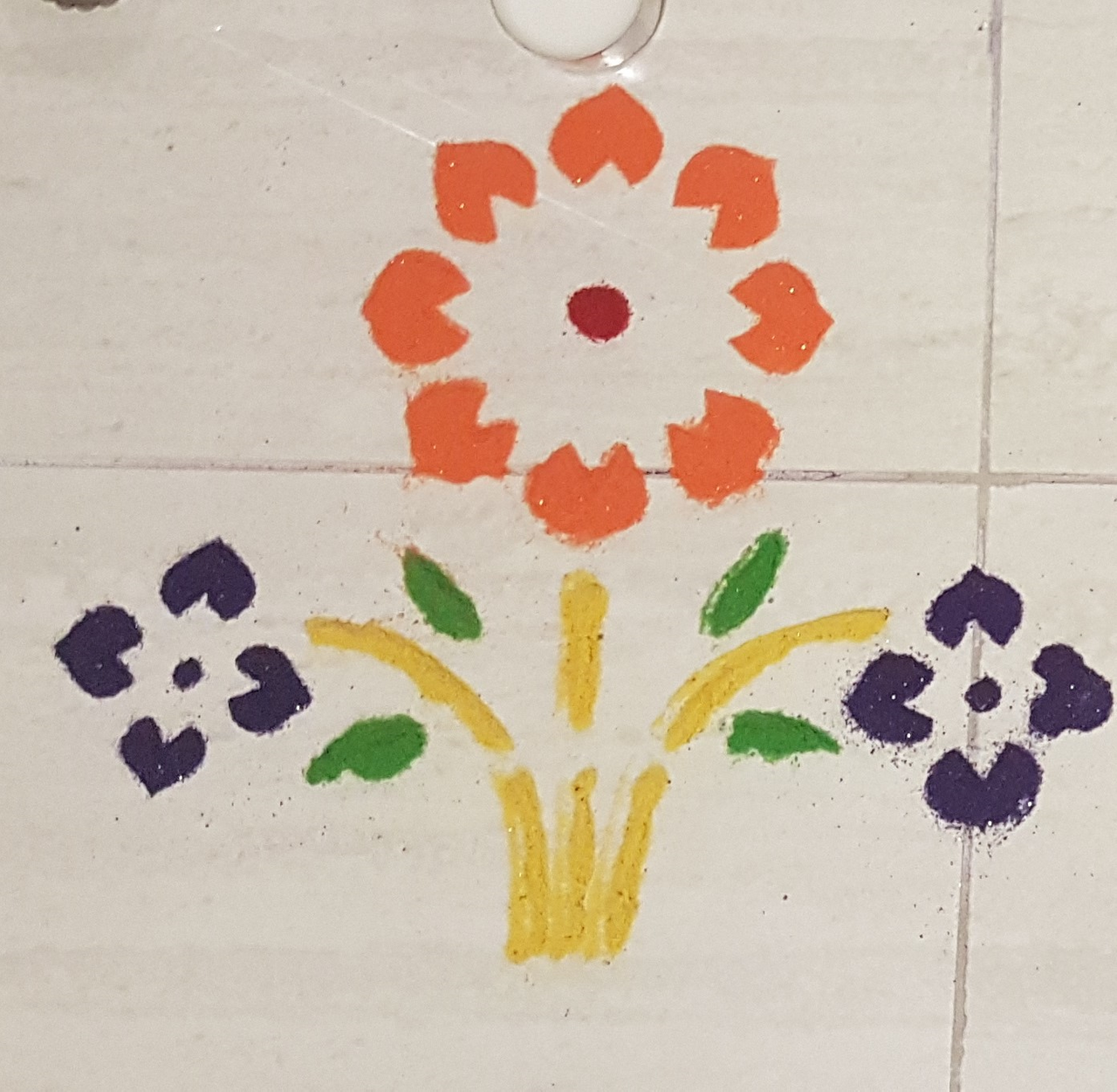 A friend of mine made this for me. It's a carving done in the Muskmelon fruit. The fruit pulp from inside has been removed and then he did this fairy carving. So artistic and beautiful. But the most important for me was the thought.
I put a candle inside and see how beautiful it looks.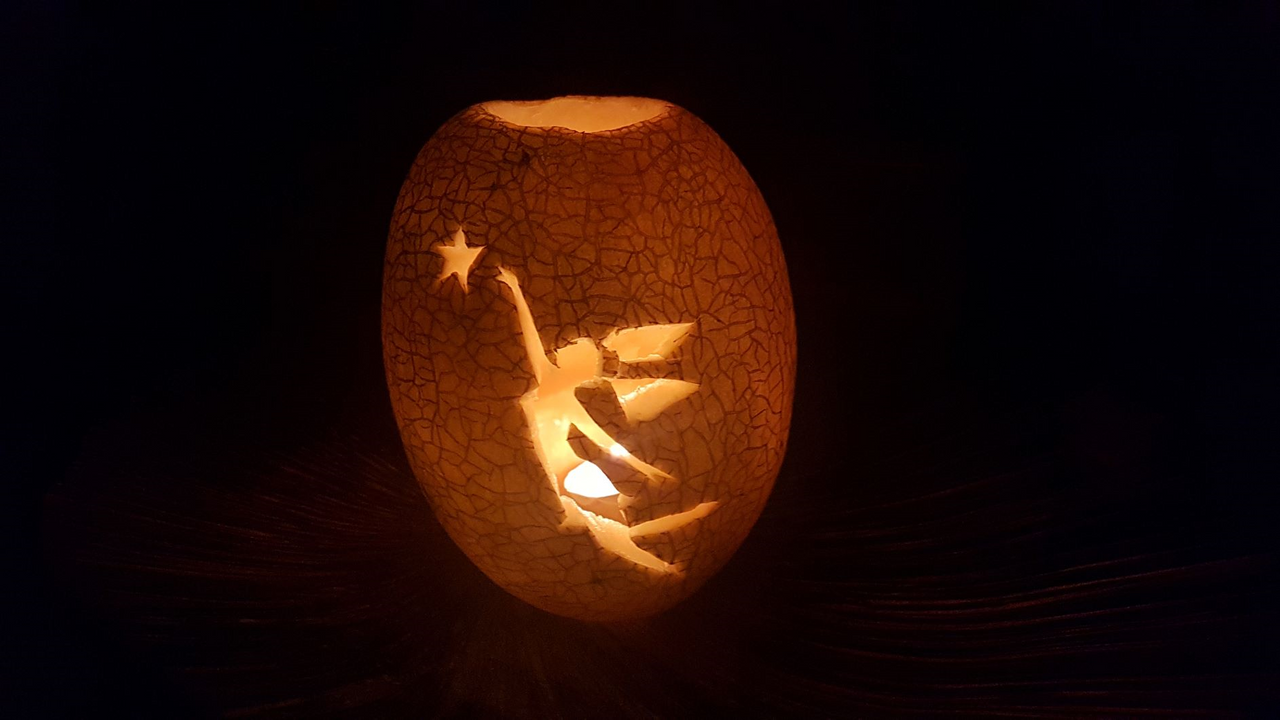 You can see how well done it is in this fruit.

All Happy faces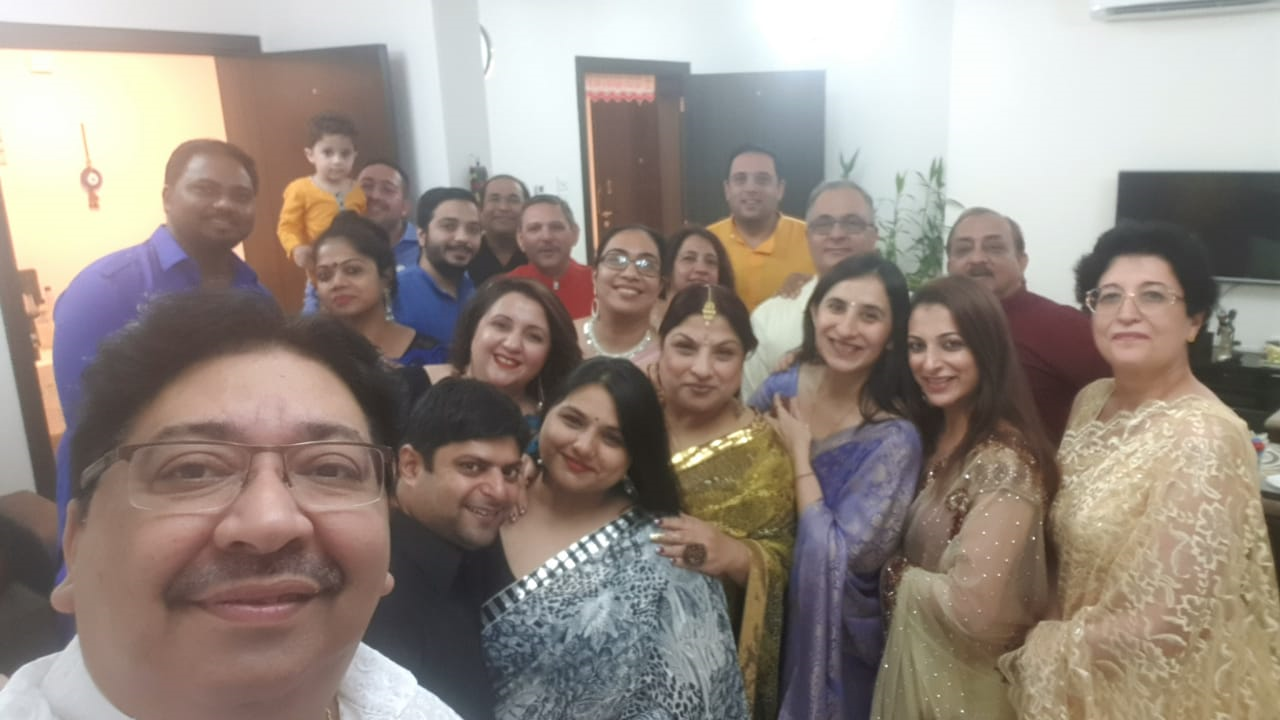 The Theme is Sarree, so all the gorgeous women are here in the traditional wear.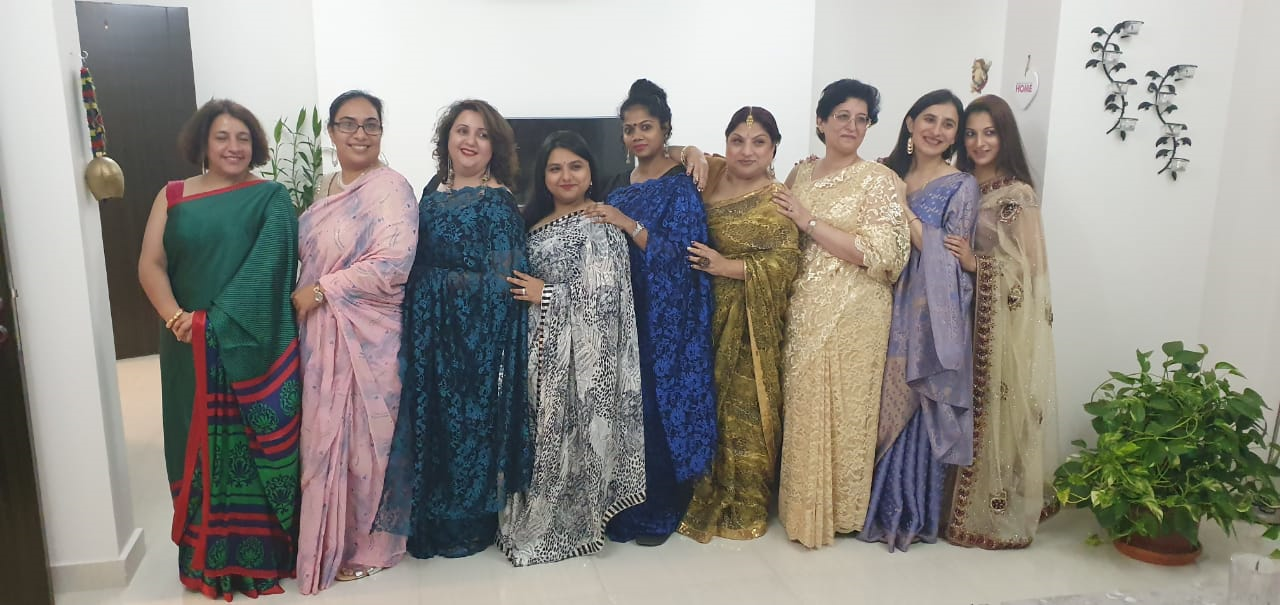 And the men too :-)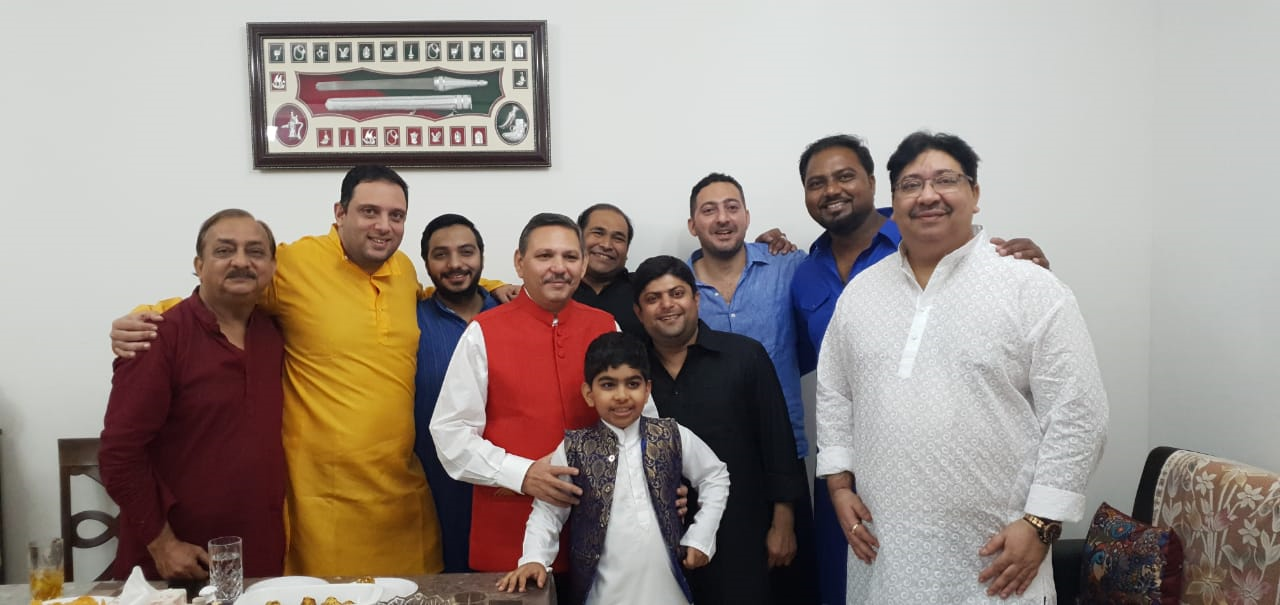 My Happy Place which is always lit up and glowing.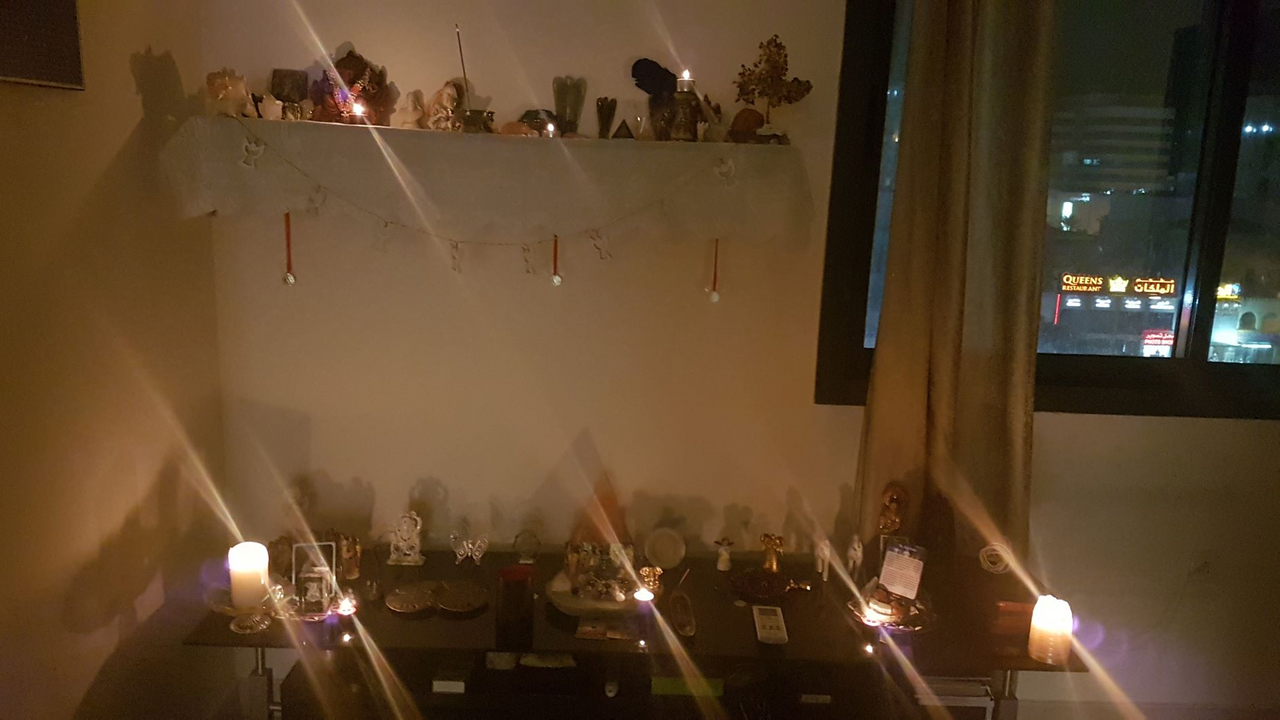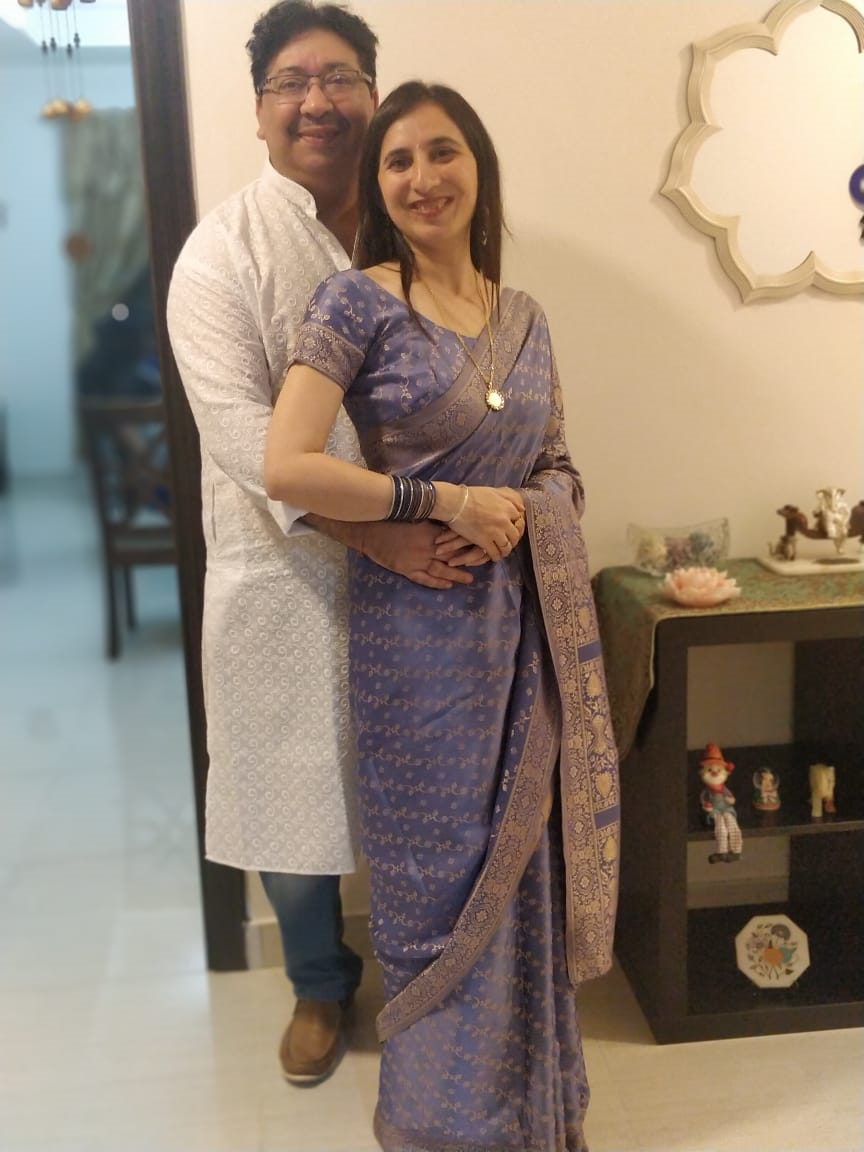 An evening of fun and laughter with good food, great company and the good vibes in the Air.
Thank you for visiting my blog.* 👼🏻👼🏻💖💖🌹🌺🌸




"Unlimited Abundance, Blissful Happiness and Unconditional Love"
My other blogs of Interest
---
---
Member of
---
| | |
| --- | --- |
| Supporting People Who Help Make The World A Better Place @ecoTrain | |
---