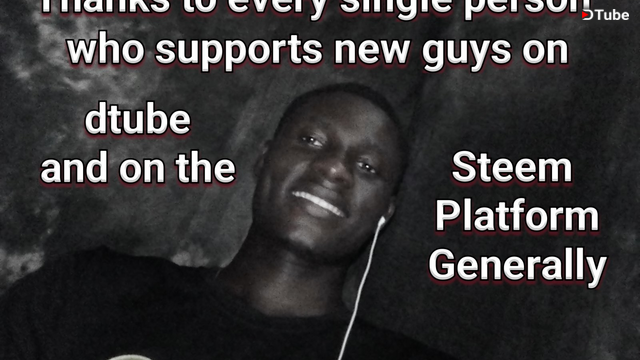 ---
Hello Guys.
Have you noticed hard work pays one way or the other? No matter how long it takes for you to see the result, you'll definitely see it, in fact, I like to say; the longer it takes the higher the result...
You may wonder why I'm saying all this, it's based on experience and observation. If you've noticed @mediahousent a very good friend of mine... I met him here on Steem Blockchain.
Do check his blog and see the height of hard work he puts on Steemit even before he made his first @dtube Introduction video recently... Imagine the dedication he'll put into this, due to the fact that it's the niche that actually suits him...
I say a very big thank you to every one that has been encouraging and supporting new dtubers. With the little support, hard work and co operation, we can help grow this Platform together to the highest height it can ever reach. @fulltimegeek, @nathanmars, @thejohalfiles, @starkemmy, @coruscate and many others have been very supportive on this platform, and I'll urge you to keep the hard work on... Thank you very much.
I've introduced couple of Steemians to this Platform and most of them have been doing well better than I expect and it makes me very glad.
I want to urge every dtuber not to stop encouraging newbies on the platform, this helps them feel the need to remain in the Platform and happier than they ever were on the Steem Blockchain...
Thanks for stopping by and don't forget to subscribe.
---
▶️ DTube
▶️ IPFS