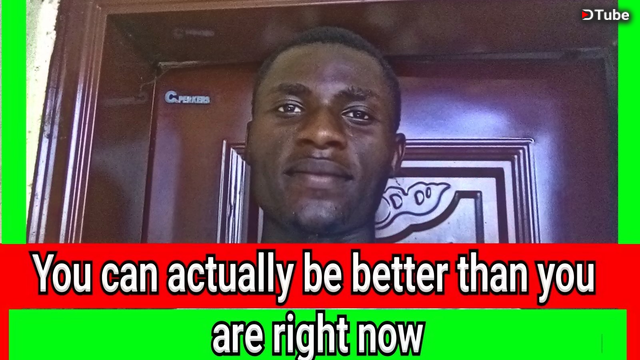 ---
Hello guys, Hello dtubers.
Based on my observation, I feel, anything can be achieved if we set our mind at it... I've always said it...
A lot of people think the reason why they are still poor is because they being bewitched or something... But I don't believe in that. Normally, it's what you believe in that will work for you, you cannot lay down on your bed everyday doing nothing and expect a miracle to happen overnight... Yes I do believe in luck but not when no efforts are being made, you can be lucky when you're lazy in what you do, at least you do something and people see you doing it you may be rewarded highly when the other people may not get as much as you do... That's luck. But you can't be rewarded when nothing is been done.
For instance, you're on the Steem Platform and you make just blogs or you don't create any content at all, and you expect to be up voted by @dtube or some other big Platform on the Blockchain. Things don't work that way... So wise up.
---
▶️ DTube
▶️ IPFS