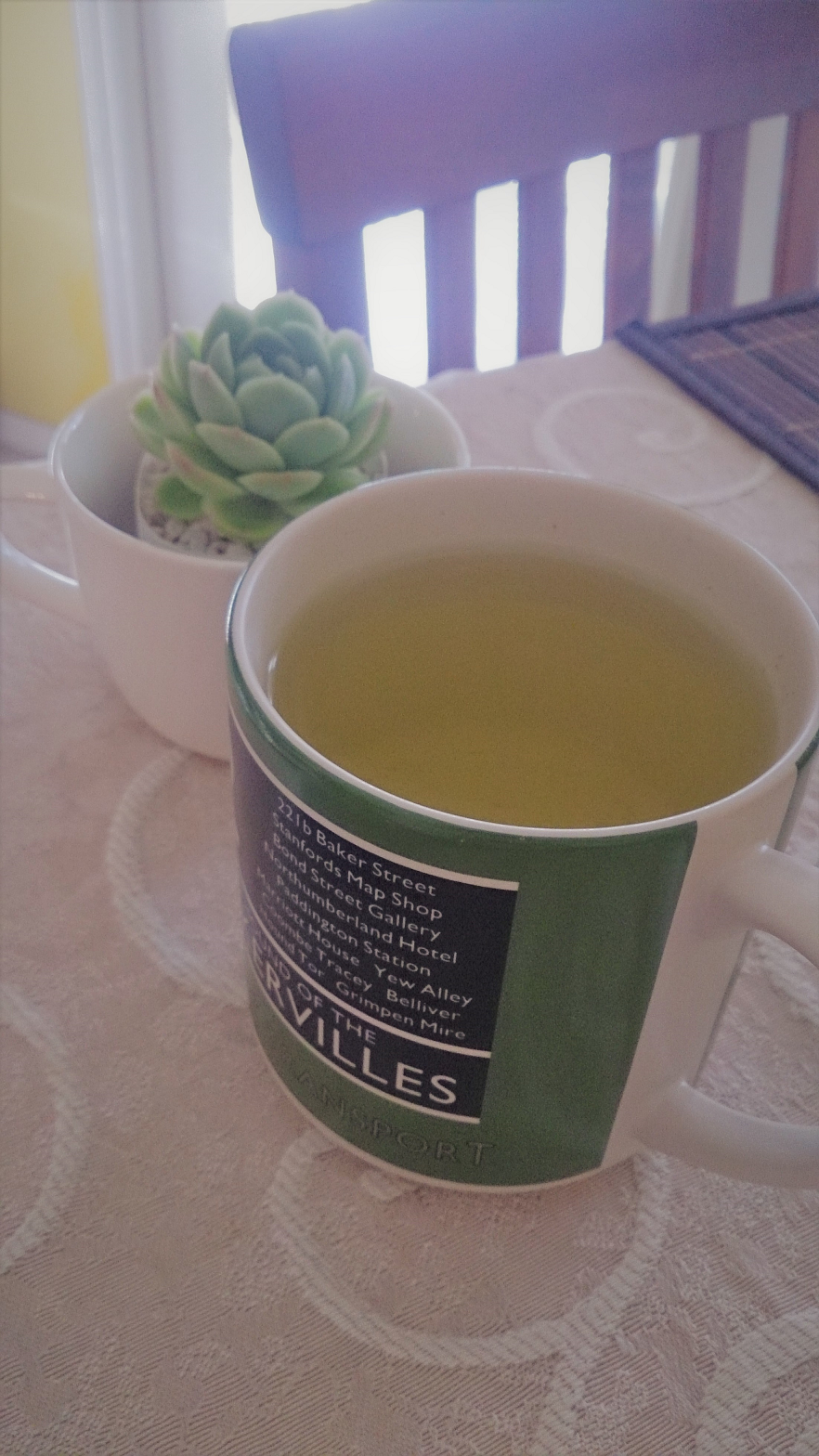 I am reluctant to keep plants in cups or mugs because of drainage issues. In this case, however, I've planted the succulent in a small plastic container, and then placed it on top of a bed of pebbles inside the ceramic cup. As long as the water level in the cup remains below the layer of pebbles, it should allow for sufficient drainage. The plastic container is relatively small compared to the cup, which allows any water collected at the bottom to more easily evaporate out.
The result was a very cute planter, but I won't be keeping it for myself. Some of my coworkers were suggesting we ought to buy a houseplant or two for decoration purposes, so I volunteered to donate one of my many succulents. I work at a tea shop, hence I thought a teacup planter would be a thematic and charming addition to the storefront.
Perhaps unsurprisingly, shortly after I finished planting it, I had the urge to make myself a cup of tea.
~Mel.