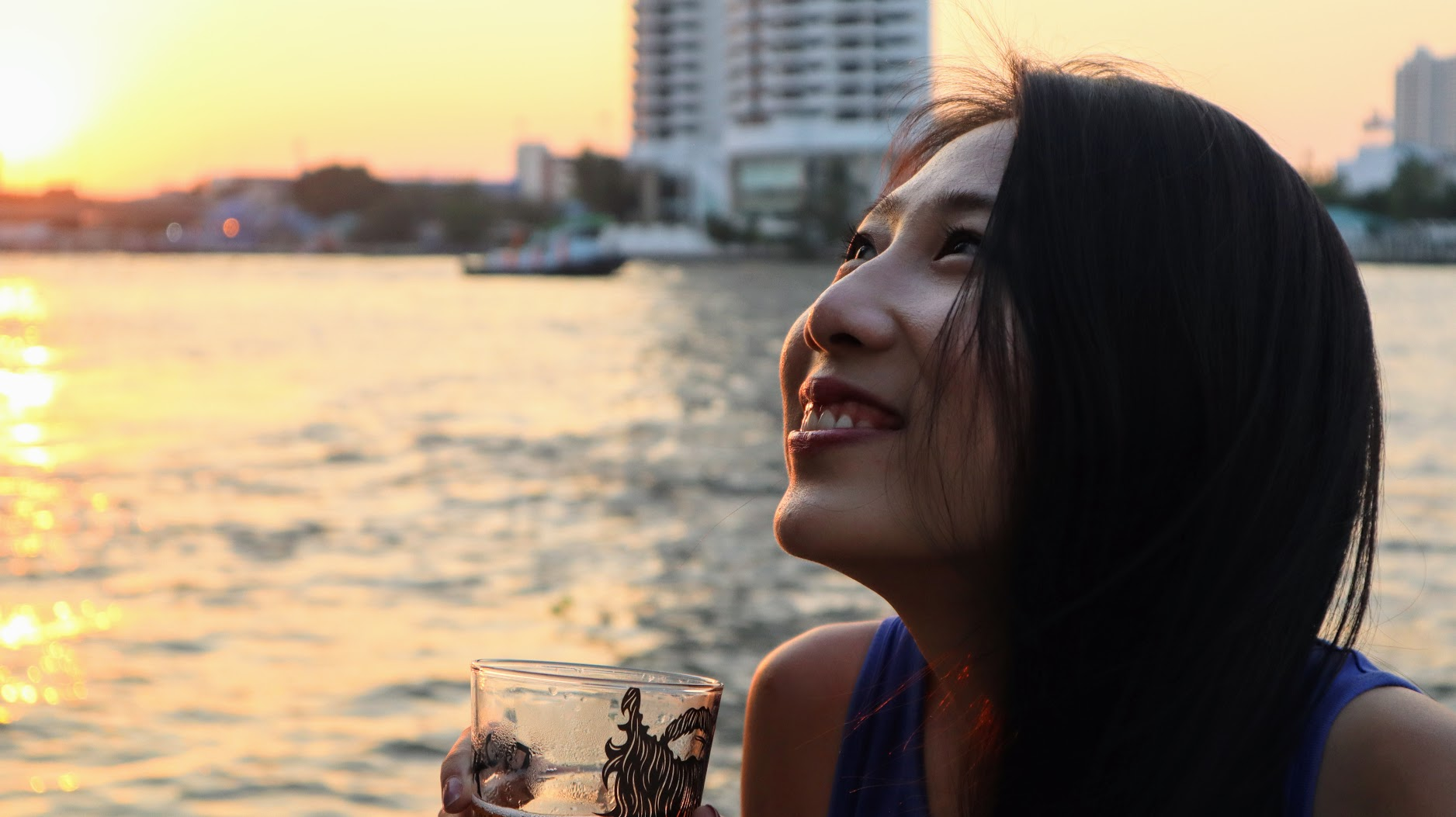 ---
Me in front of Sheepshank the public house by the Chao Phraya River
Music | Favourite singers | Good dance | Great vibes
Just the day before yesterday, I went to a concert with half of my fam and oh my! What a great night I had. Watched more than 7 singers from my generation singing and and dancing along for like 4 hours or something. (if you're wondering what generaton I was talking about .. it's 90's ! LOL)
One of the greatest nights ever I would say!
One of my most favourite singers was there also. 'Palmy'! Down below is her music video and see! just watching in this video you couldn't help moving along and imagine now I gotto see here IRL !
---
---
Cold draft beer 🍺 | River view | Beautiful Sunset 🌞
Yesterday was also a great day. I went to hang out with Steemians for a few hours and one of the spots we went was this Pub and Restaurant just right by a river. Beer on tap. Great music (again, yes!) and the beautiful views of both sunset and the river.
Oh! I even had a chance to sing a bit myself and that was such a feeling!
What a great day I just had! #iamsohappy
---
It's been such a perfect week!
but dude, what the hell 'FOMO' you're talking about?
I started to see a lot of Steemians posting a lot of meetup / travel posts in the beautiful Europe! They're having a warm up for Steem Fest, I see! I have been knowing that I wouldn't make it there this year and it's all good. Many more years to come but still, I'm having a FOMO over here.
A lot of fun Steemians I have been talking with for months! the @ddaily crew will also be there and I so want to meet! Great food I have never had and all the great conversations and all the project that will have going on. Dang! I'm missing out big time :D
Well, not much I could do as really, it's just not the best situation for me to go this year so..
I hope you all have loads of fun and I will be consuming your posts like crazy! ♡
Lots of lots of love,
Mo ❤
---
I DO USE. I DO LOVE ! ❤
㋡ Here's my main gears !

All copy and photos are original content by me.
© waybeyondpadthai.com
We would love to talk to you ! on Fundition Discord server & eSteem Discord server