---
The Super Secret Crazy Cult Journal - That I Keep

I have a journal that I keep. There's something special about this journal. Something peculiar. See this journal isn't quite like any other journal. Why? How? Because, you see, I like to share its contents.
It's obviously a journal, right. And by convention journals and diaries are supposed to be a personal affair, right. (what's the distinction between those two anyway?) And while that makes sense, my journal isn't quite like that.
I mean it's still a journal, right. It's obviously a journal, right, so it's still very deeply personal to me, right. And I write really deeply personal stuffs in em right, but see instead - instead of keeping those stuffs to myself, I like to share them.
Perhaps it could be some insightful imagination, an epiphany I had, a confession, something derogatory I wrote about a human I found not too affable. A poem, a story, dialogue, a work of art. For example this deeply personal dialogue I wrote about my stream of consciousness: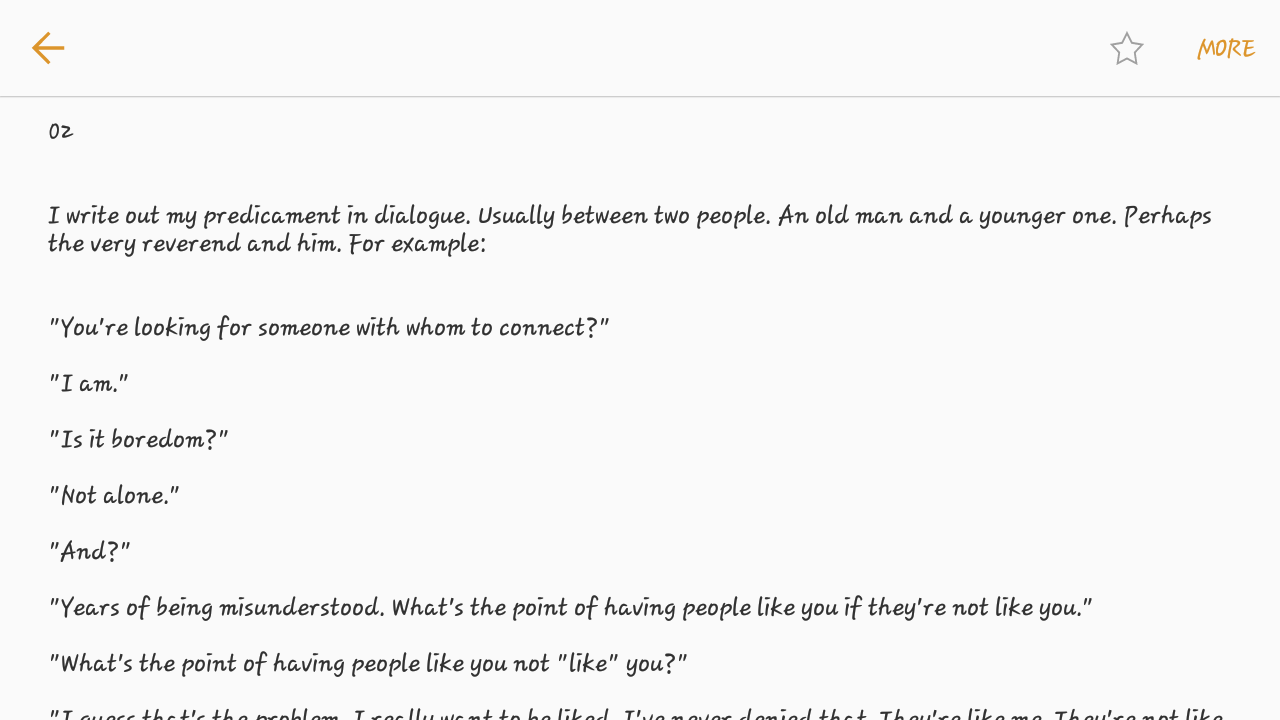 Well whatever they happen to be, sometimes I share.

So yeah, I share the contents of my journal. BUT. I do not share them with just anybody, and if, perhaps, somebody were to stumble upon this mad journal of mine, and go through its pages without my consent, I might be so livid I avoid that person for the rest of my short life.
Taking a glimpse of the pages of this mad journal of mine, you see, can be said, and have been said -- (by whom?)-- to be a huge privilege. If you've ever found yourself with that prerogative; If I've ever shared the content of my journal with you, then you, my friend, are a lucky special son of a spaghetti.
---
sometimes when i do, though, some don't know it is the content from the crazy journal that I'm sharing with them, so if you feel I've never done so with you, overtly, don't get mad you might still be a lucky oblivious son of a spaghetti.
---
So yes, I have a peculiar journal. But guess what, it's about to get even more so. Because effective immediately -- if I haven't somehow done it before-- I am about to start sharing the content of my journal on steemit!
Can i get a woot woot!!?


Why?
Why do I wanna?
Why do I even share them in the first place? I don't know. If I'm being honest I guess sometimes I just feel they're too awesome to not share. So I find, among my supply of humans that I can call 'friend', one or two who, by their various dispositions, would appreciate them the most.
Like my friends, the thoughts also vary. For instance if I have, say, a great insight into the aesthetics of silicone boobs, and I write a mean poem about it, I might share with someone other than I'd share my great insights into the dearth of heroes in Nigerian history.
But steemit, steemit is pretty much the nexus of humans whom I call friends; especially those who could see anything remotely worthwhile in the culminations of my weird crazy thoughts.
So yay, I will start to share thingies on steemit.

What?
What exactly are these thingies?
Like I said, they vary.
I should say, though, that even though I share the contents of my journal, in actuality what I have shared with people is about 4 or 3% of the whole thing. So if you expect to get an open unobstructed look into the dirty corners of my mind, you might be in luck cos that's like the 4 - 3%.
But if you want an insight into the deep, insecure, darkness-craving, oblivion-hungry part, you might have to wait till I die. Maybe not even then.
---
Entries in this series will be titled: "Episode X: The Super Secret Crazy Cult Journal - That I Keep, With Episode Title Inside."

Who?
Any lucky son of noodles who follow me on steemit. I would love to have a private steemit. I mean I don't have any private social media. Not twitter not Instagram. But I would have loved to have a private steemit.
Hopefully an hard fork comes around to put that in place. But for now, any wanderer who happens to hit the follow button, can see the contents of my crazy, depraved heart.

When?
Effective immediately with the stream of consciousness dialogue above, and then hopefully no less that once every week. And no more than a hundred. Yes a hundred. Or a hundred thousand. We'll see.
I have agreed with myself that there will be no hard schedule and most importantly there will be no punishment for inconsistency, thank Zod.

What to do in Between Episodes?
Die of anticipation.
Have a nice day!

There is a website blog thingy on our internet where relationship stuffs are written about. It's called Nubian Lovebirds and you can check it out here. .