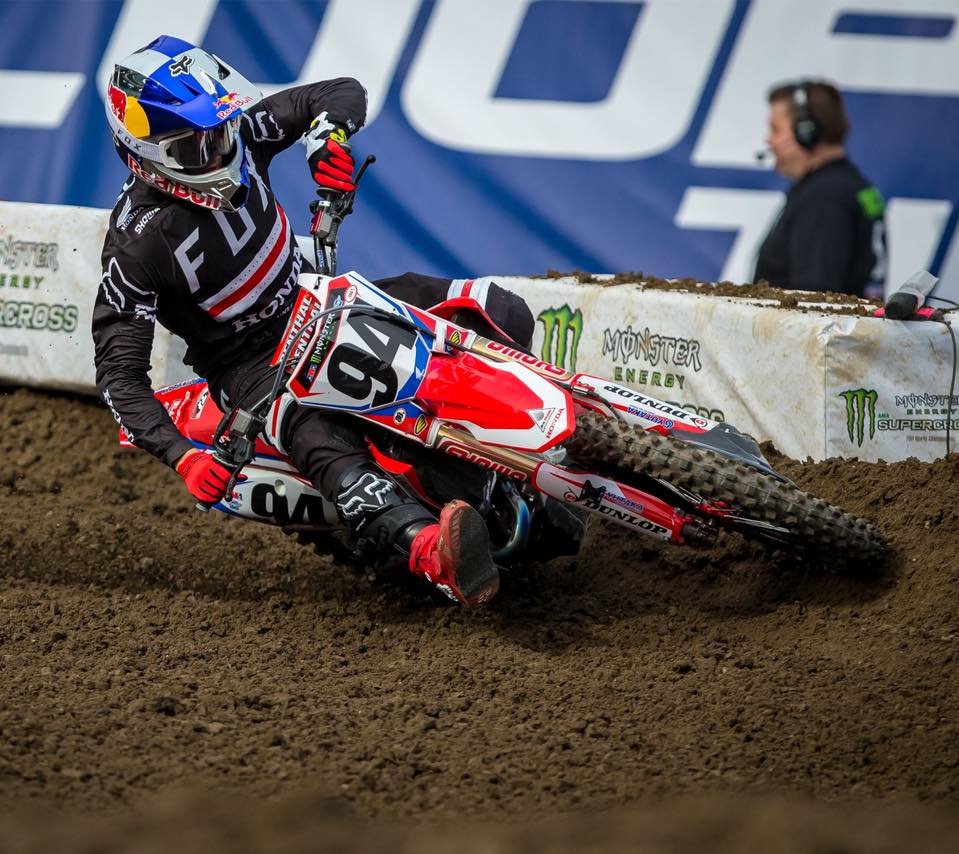 Hi Steemers,
As fans all know Roczen has been struggling to recapture his past form since coming back to racing and has been doing test after test to find out the reason. The fitness is there and he seems to be coping with the knock on effect of his past injuries but something is out of wack for the likable German. He has been struggling with fatigue on race day and it's been obviously frustrating him. That being said a new and revitalized Roczen turned up at the gates last weekend and wow... The guy has still got it!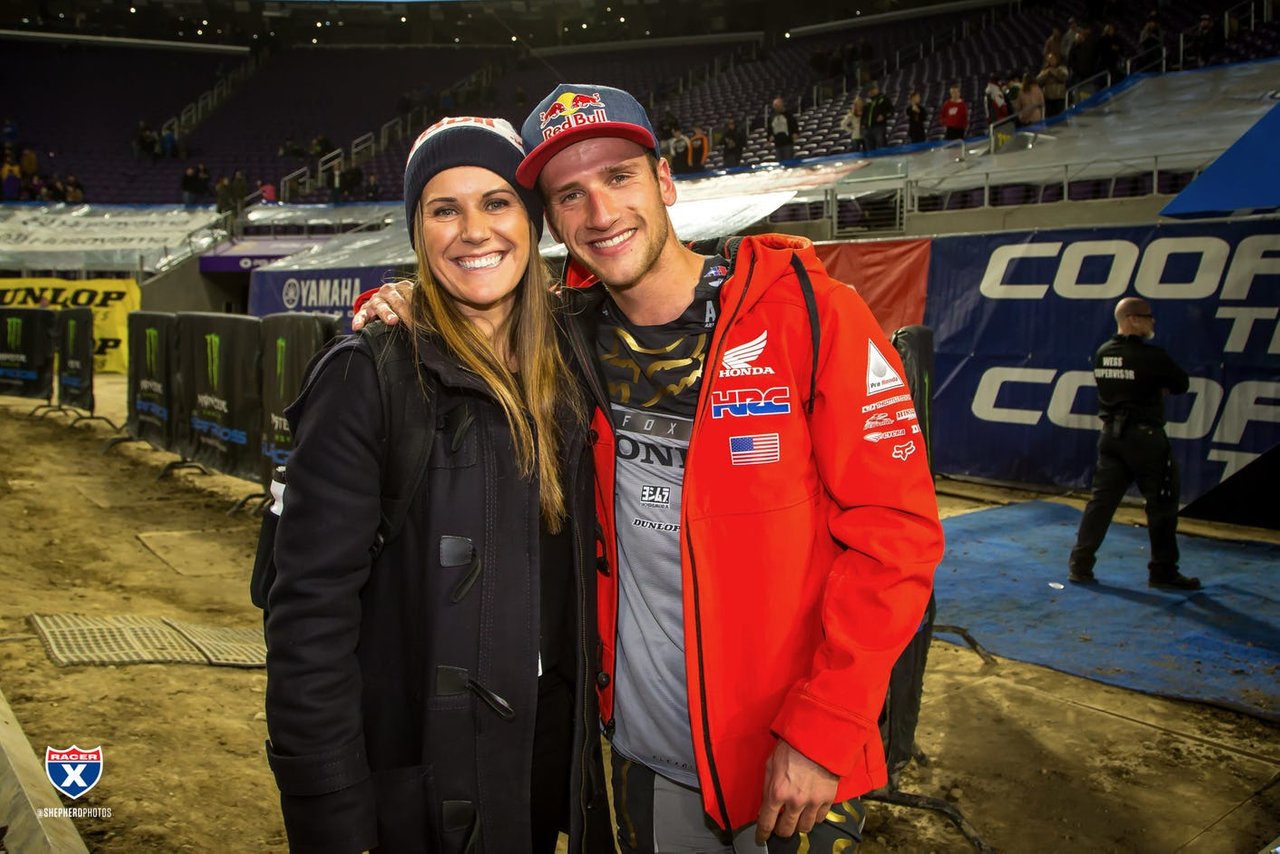 Ken Roczen
HRC Honda Factory Racing
"Everything just came natural today and was clicking. I'm liking the bike a lot and I like the track too, so I just went out and had fun. I feel like when I'm having fun, that's when I get the best results. As a team, we've never had a day where we were the fastest in practice and went 1-1 in the motos, and I haven't personally done that in a long time either, so today was definitely one for the books. It's a big monkey off my back and a good confidence boost because we have a couple races to go. I feel like we've got the bike dialled in over the last couple of weeks and now I'm just going to leave it the way it is. Hopefully we'll keep getting good results."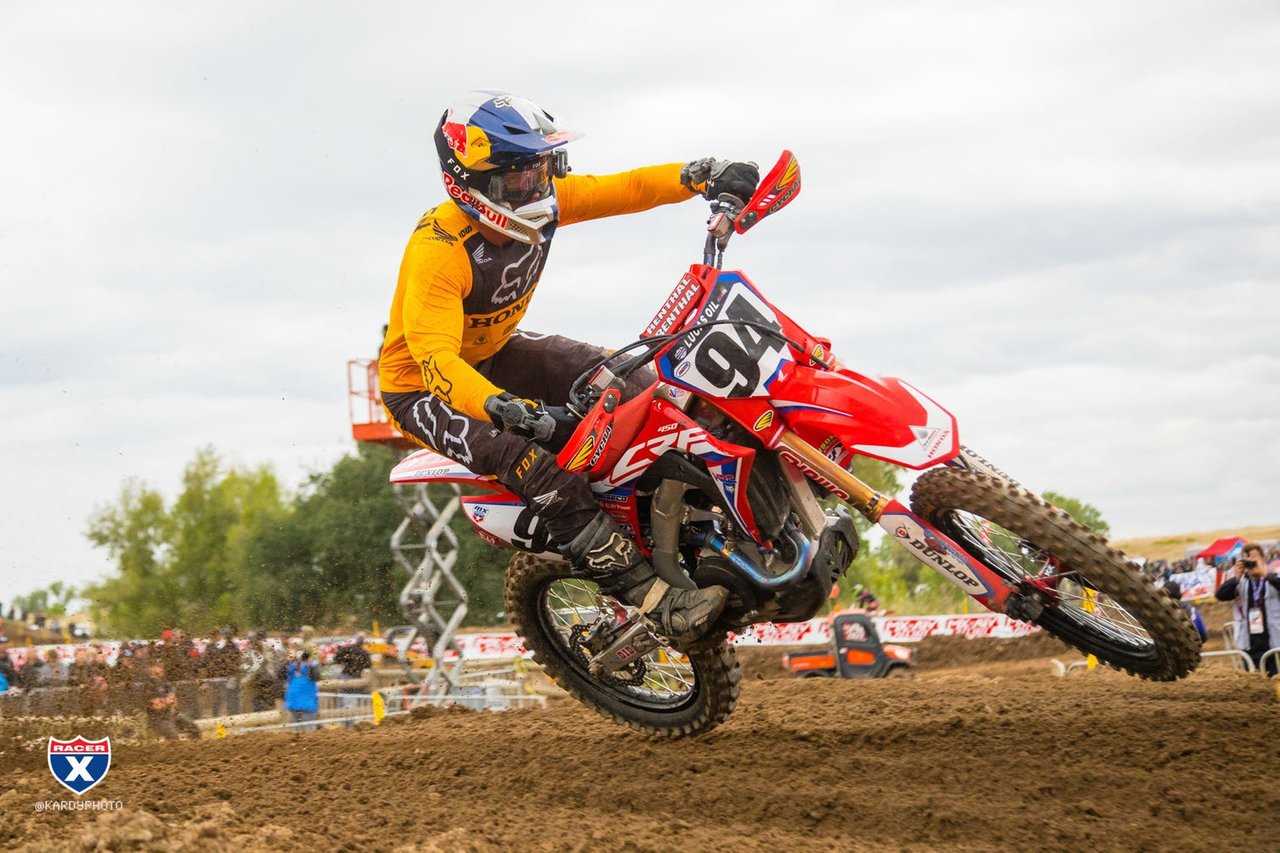 A perfect end to the day saw him standing proud at the top of the podium and the look on his face told everyone what it meant to him. He has a fight ahead of him to push though the final two rounds but the fight for second place is far from over. Roczen is currently sitting in third place behind Musquin and trailing by just one point! Can he do it?
---
Please vote for the Factory Steemit witness
To vote for me just click the image below, with your support we can get the word of steemit out there at the races!


---
Follow me for #factorysteemit and motocross news!