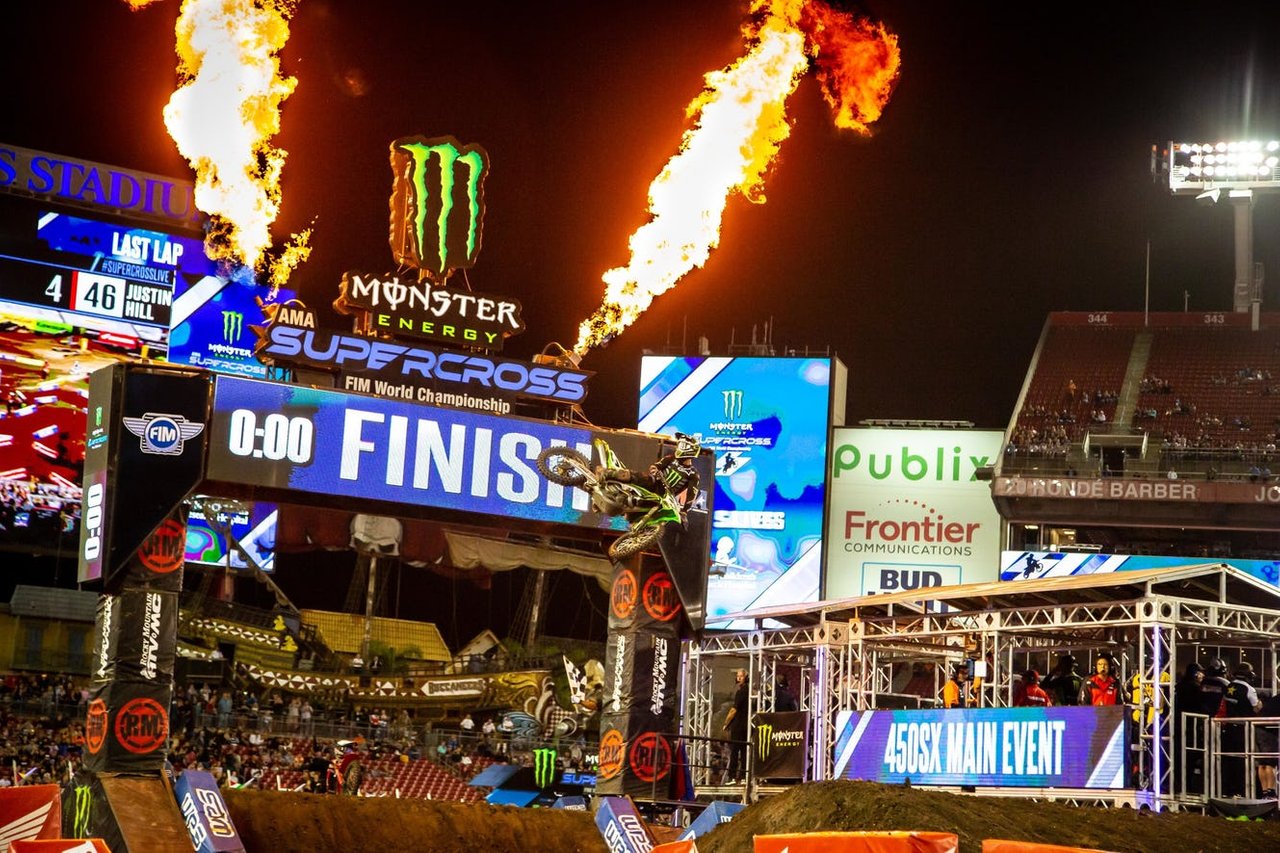 Hi Steemers!
Well one thing is for sure Eli Tomac and Shane McElrath certainly showed at round seven of the Monster Energy Supercross series this weekend! Wow! A change of team some, although disruptive can be that little touch of magic for a rider and it seems to have paid off for McElrath. He shot out in front and was a good six seconds ahead about half a lap in. He had a slight bobble in the sand, as did most riders but he dusted himself off and more importantly kept the lead and pushed on from there. Time will tell how current 250 SX East Champion Chase Sexton will respond but man it's on that's for sure.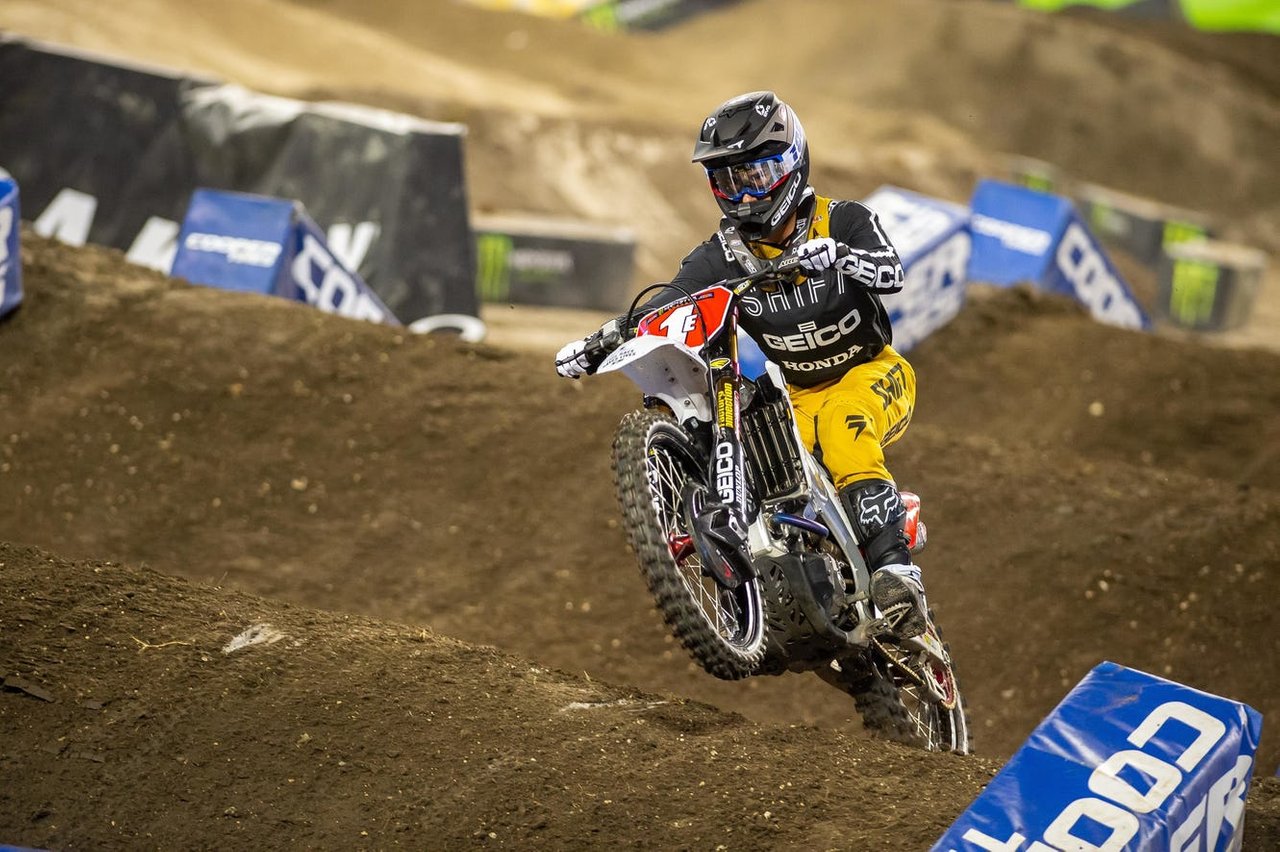 In the premier 450 SX class it was a masterclass by the Monster Energy Kawasaki team as both riders took the lead early on and once again rookie Adam Cianciarulo started strong and took the lead. His team mate Eli Tomac was hot on his heels though and kept the pressure on Cianciarulo relentlessly and when adam finaly did make a mistake he was there to take full advantage. With a clear track in front of him it was game over from that point finishing a clear seven seconds ahead of second place Cooper Webb and eighteen seconds ahead of Ken Roczen who picked up third.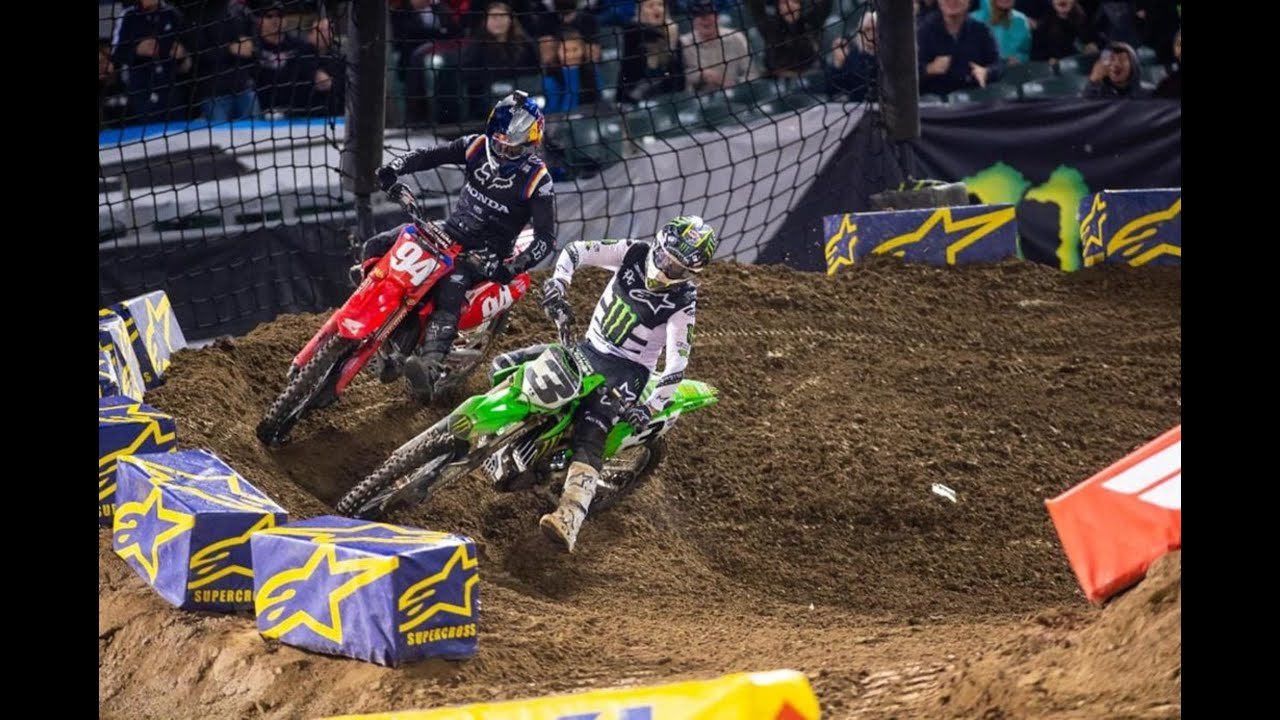 Tons of action and tons more to come but for now let's check out how things went down.
450SX Championship Standings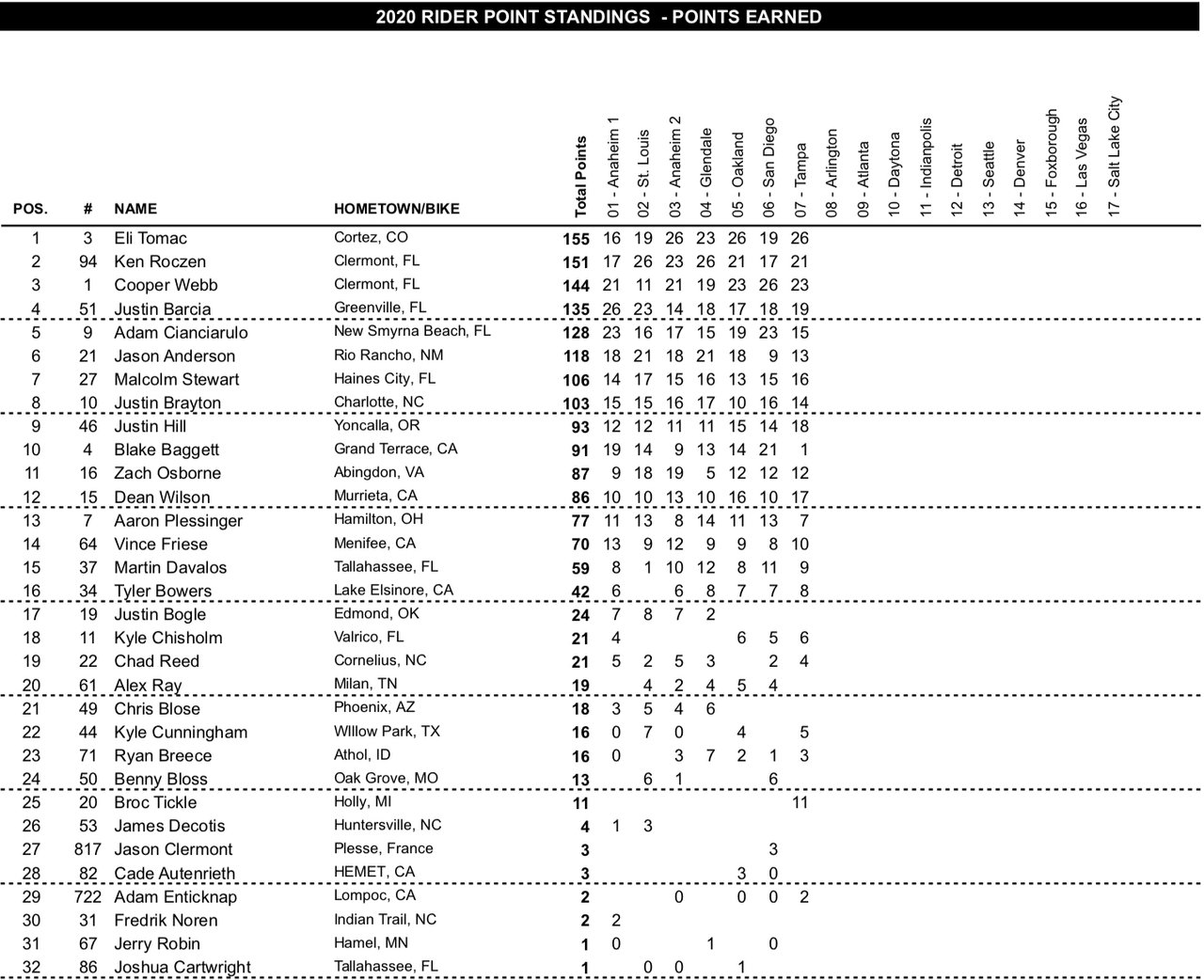 250SX Championship Standings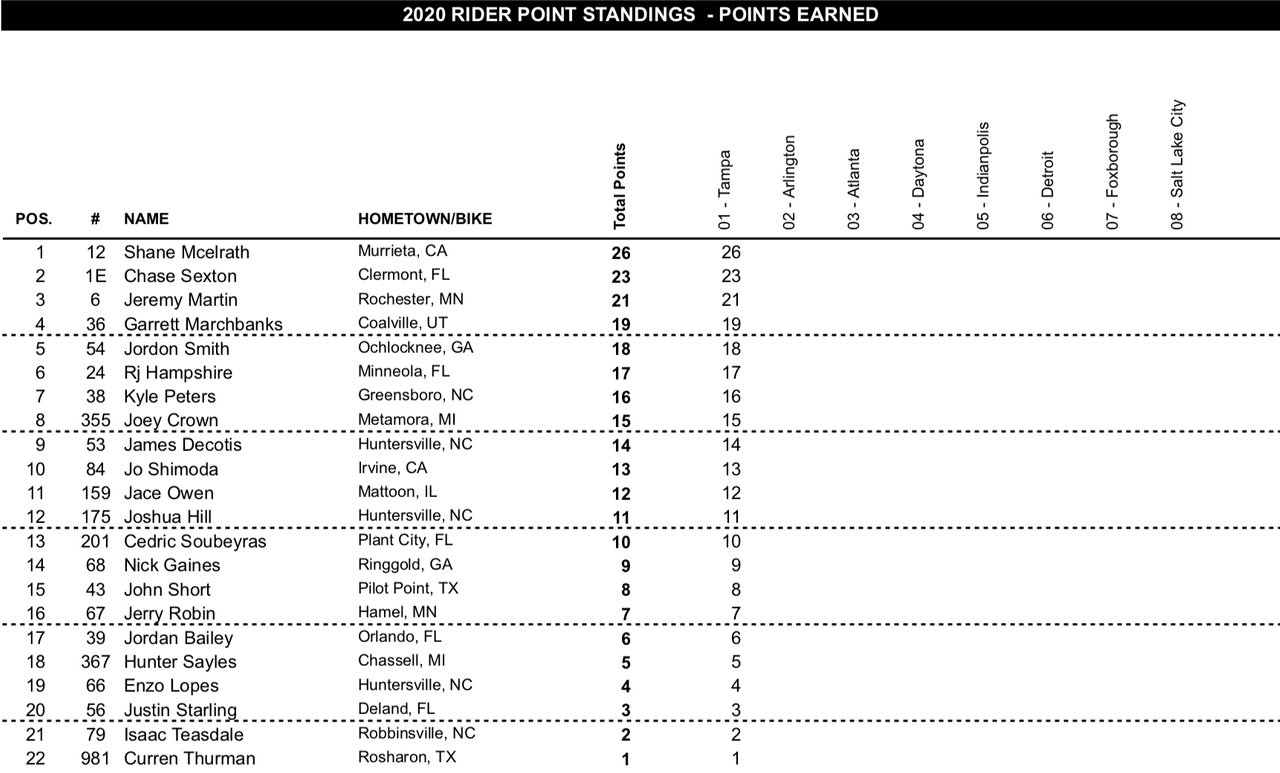 450SX Main Event - 21:29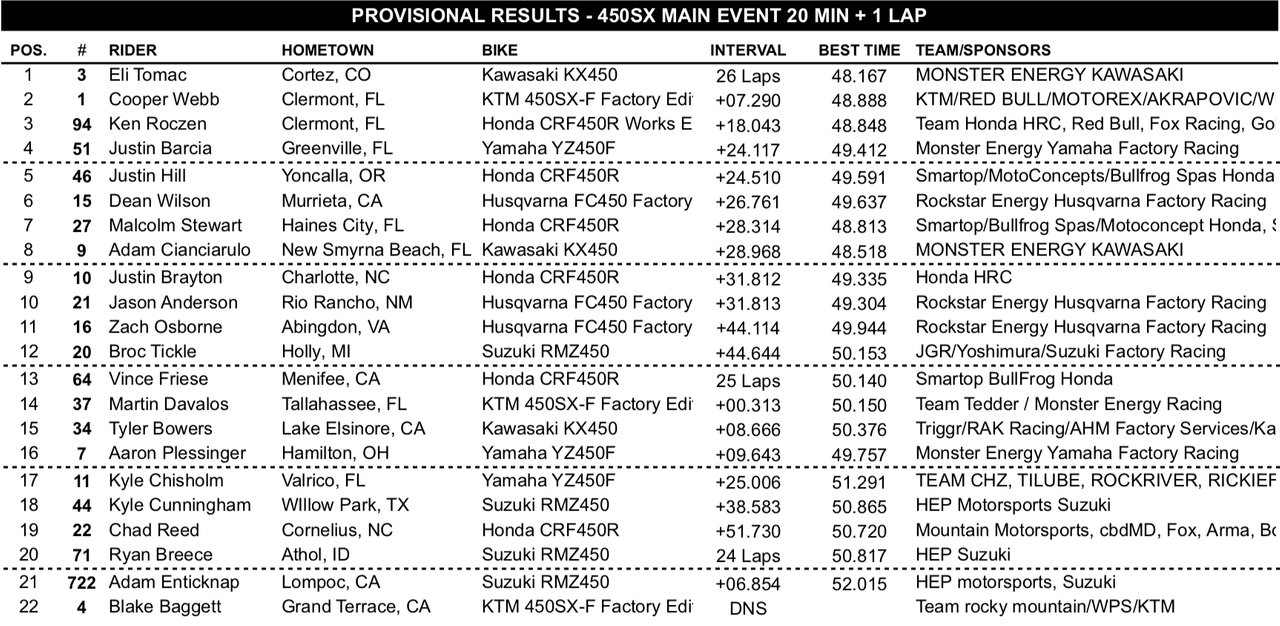 250SX Main Event - 20:52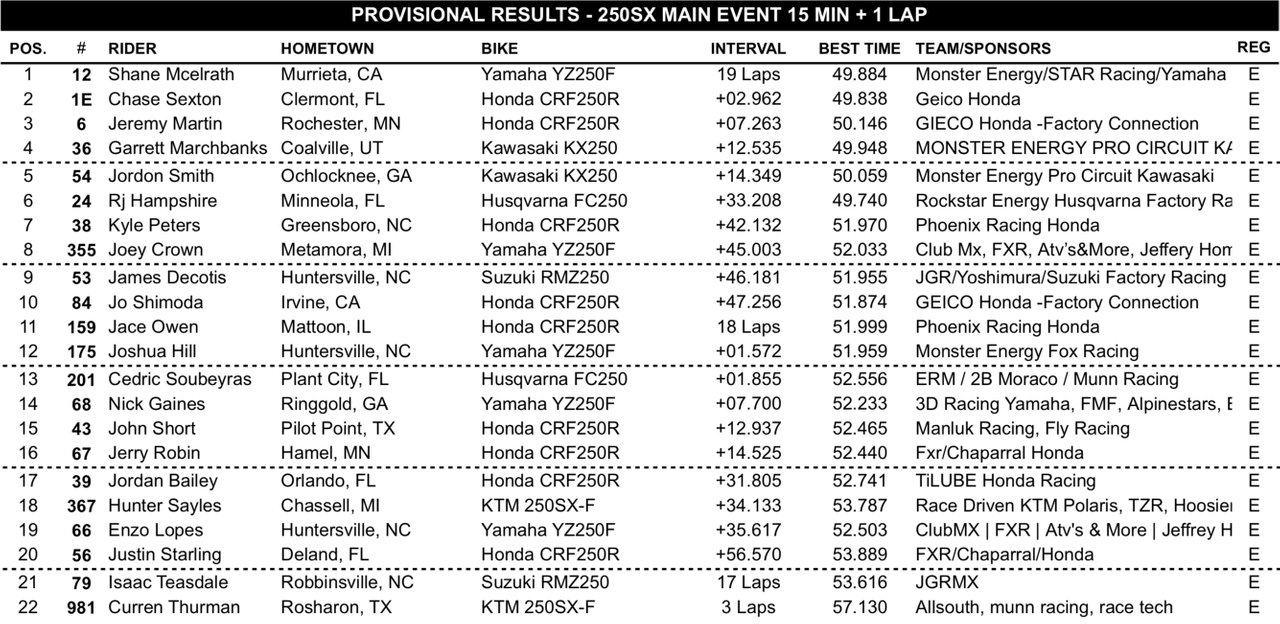 450SX Last Chance - 20:32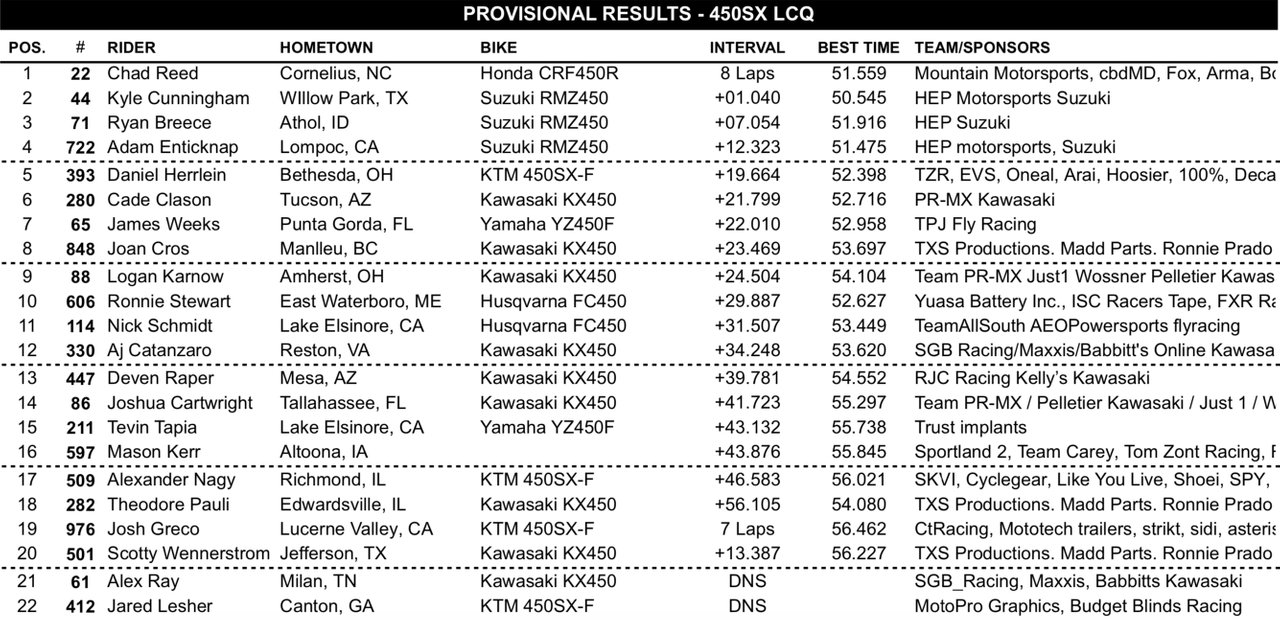 250SX Last Chance - 20:20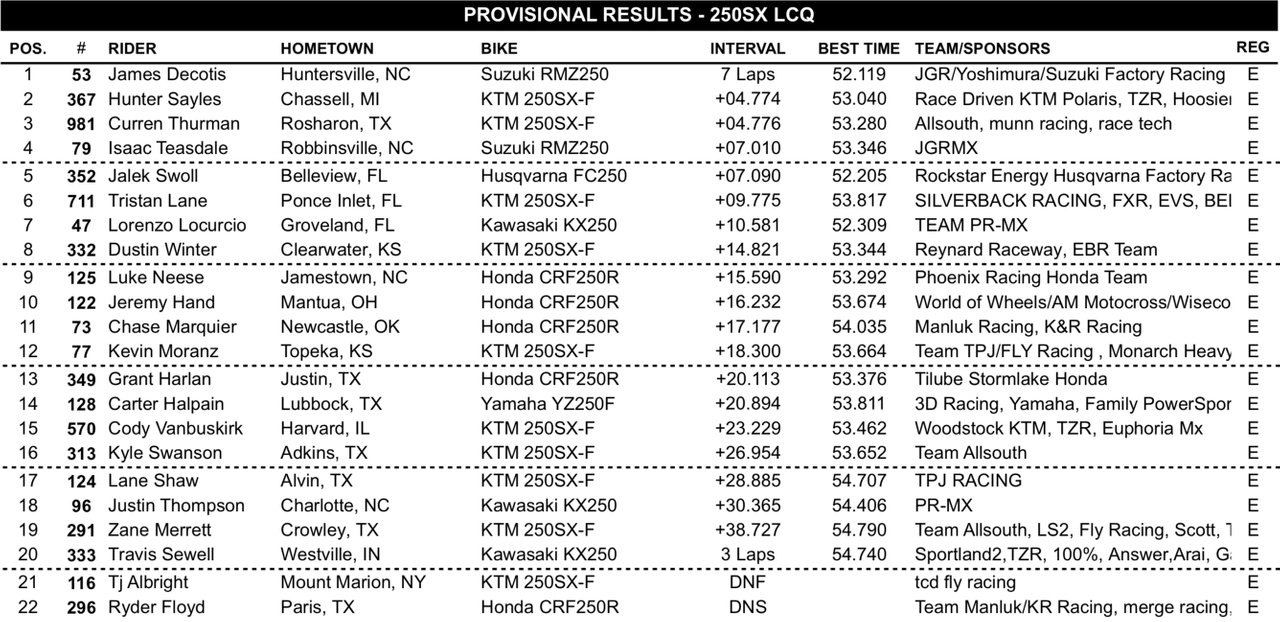 450SX Heat Two - 19:51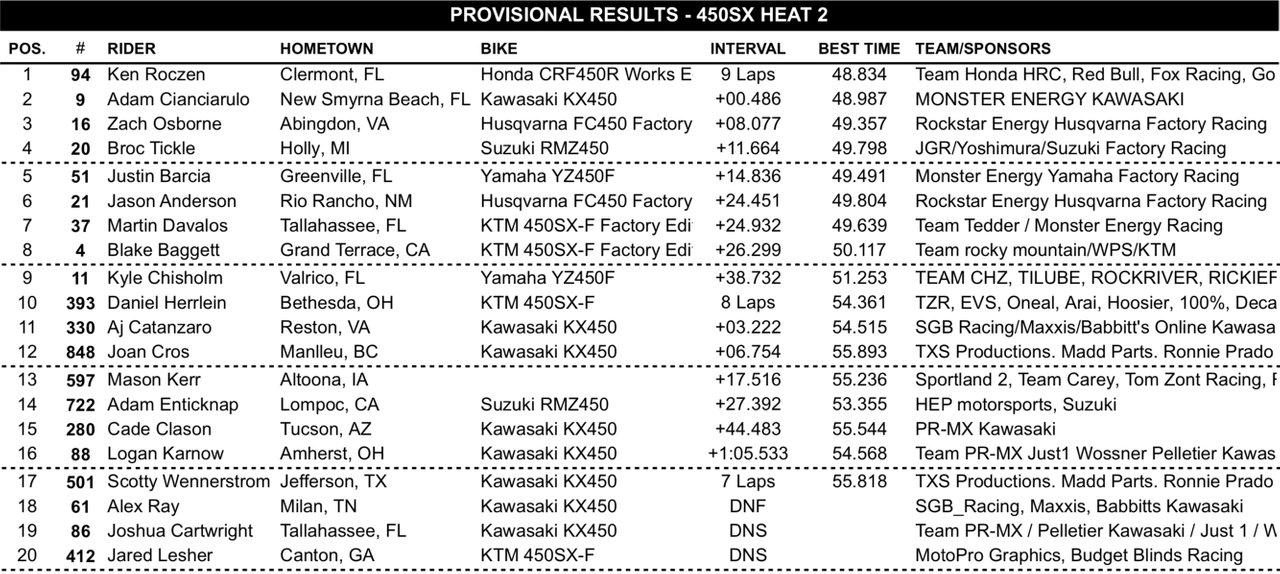 450SX Heat One - 19:36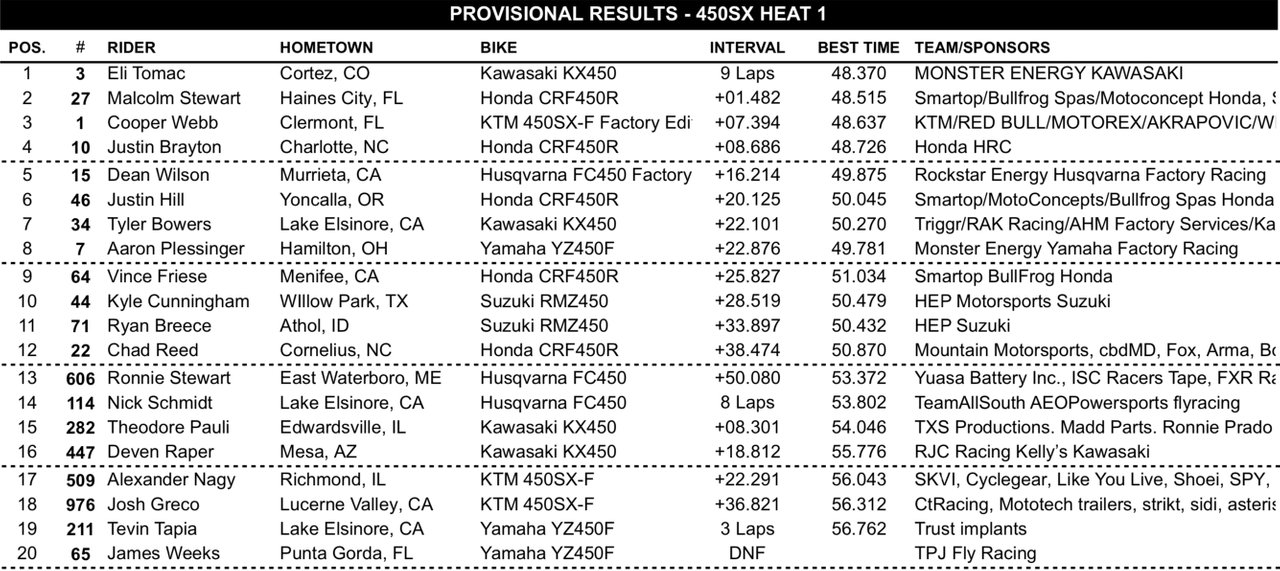 250SX Heat Two - 19:21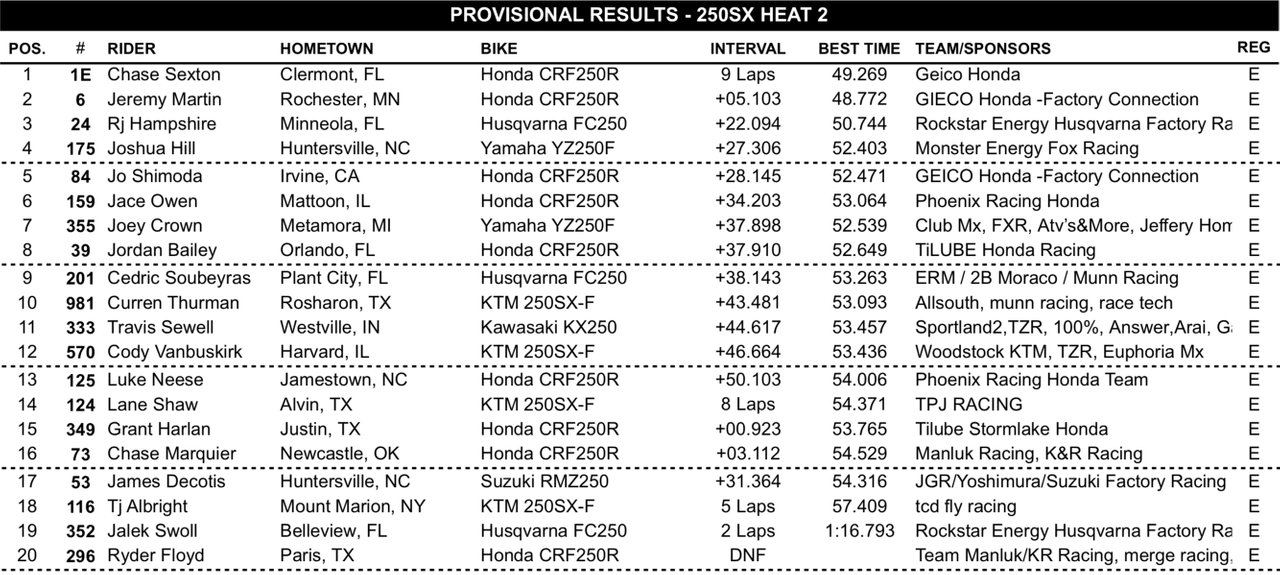 250SX Heat One - 19:06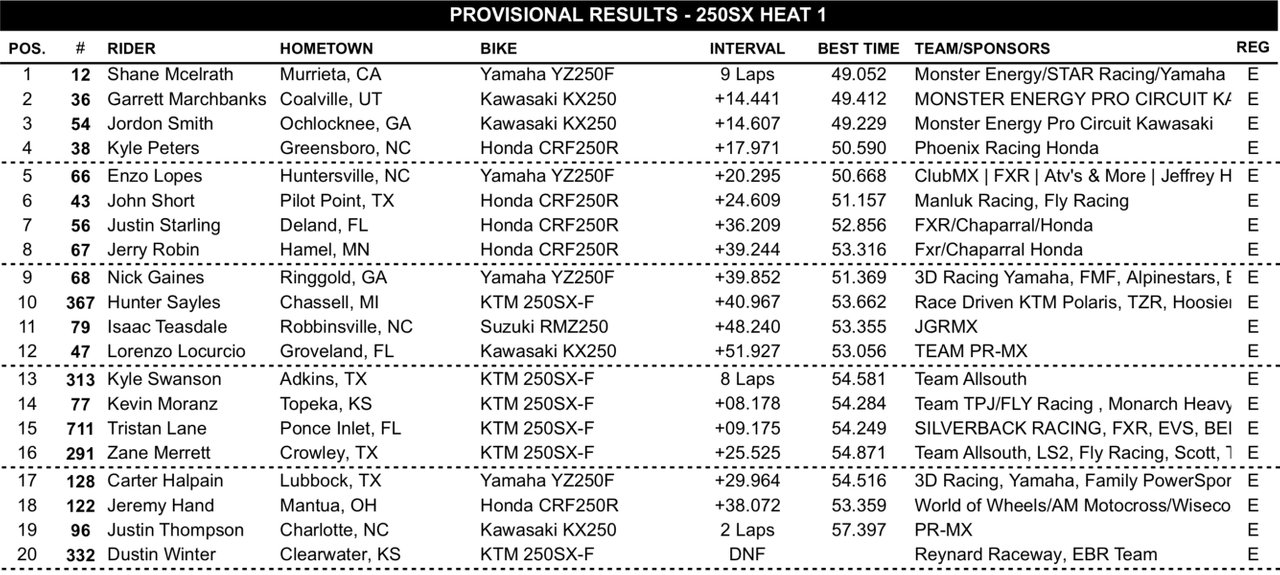 450SX Combined Qualifying - 16:20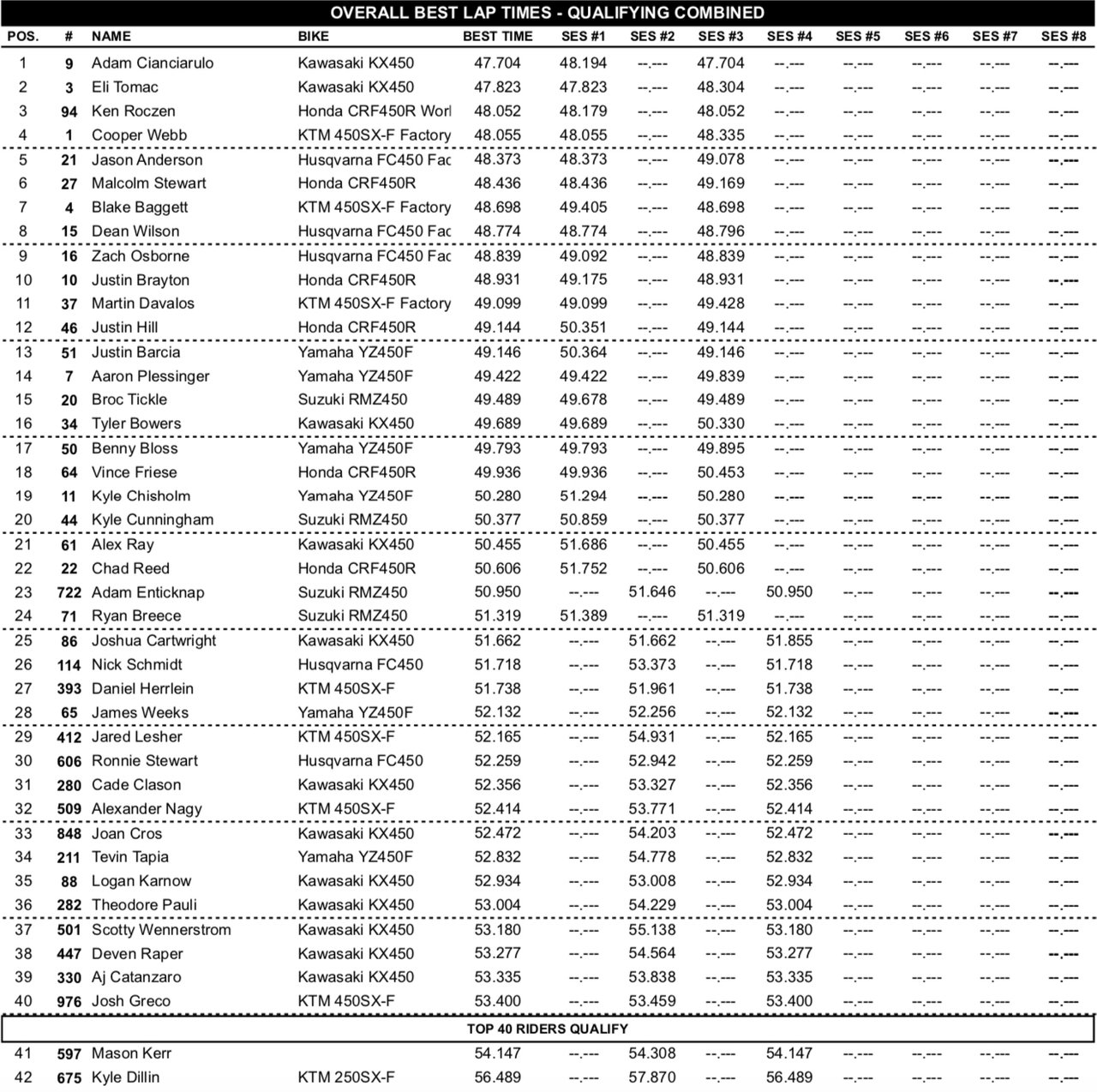 250SX Combined Qualifying - 15:50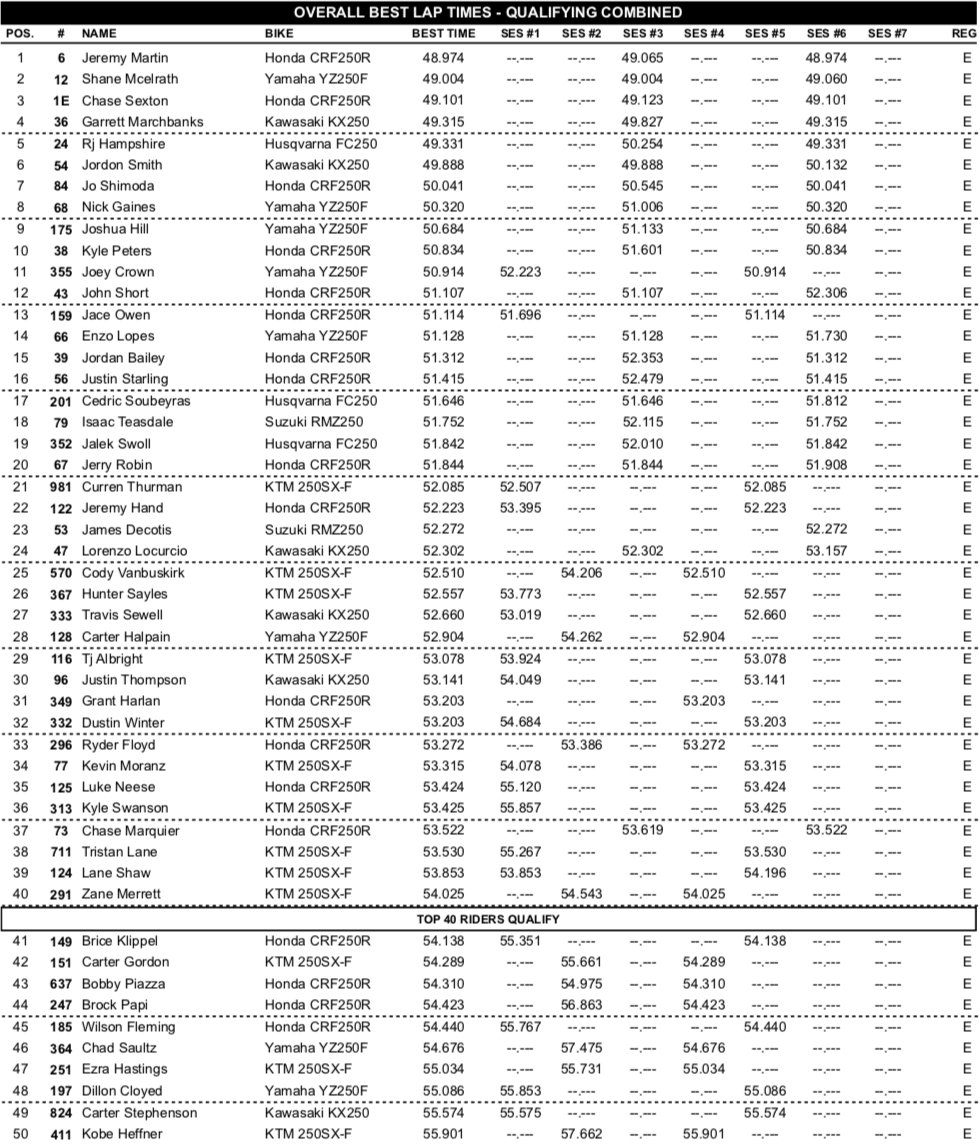 ---
Please vote for the Factory Steemit witness
To vote for me just click the image below, with your support we can get the word of steemit out there at the races!


---
Follow me for #factorysteemit and motocross news!