Chelsea are currently in a crisis after being hammered by Manchester United by 4 goals to 0!.
Chelsea and Frank Lampard are desperate to win their next game which happens to be the Super Cup against on form Liverpool.
As Chelsea were battered by Manchester United, Liverpool the previous two days had beat newly promoted Norwich by four goals to one.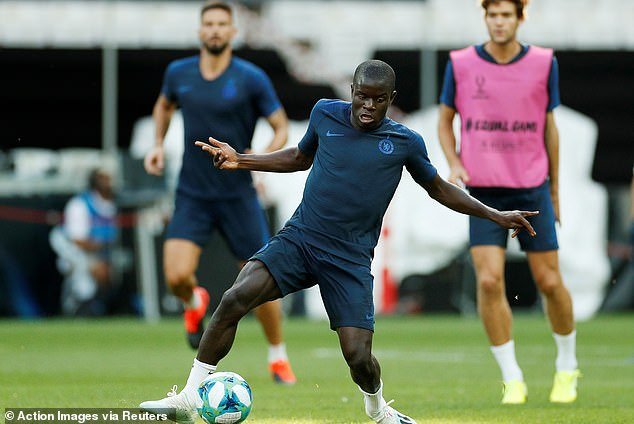 Source
The players Chelsea are sweating over their fitness are key squad players and these are none other than N'Golo Kante, Willian and Rudiger.
N'Golo Kante missed most part of Chelsea's pre-season due to a knee injury he sustained at the end of last season.
I was wondering why Kante didn't start the Manchester United game!!!
The latest report from Chelsea started that Kante sustained an injury setback in that short appearance he made against United.
Frank Lampard is here quoted below.
'He [Kante] picked up another small injury in the game [against United] which again is a danger if you try to bring players in, so we are assessing that ahead of the game.
'We need to make a decision on him. He has a small injury which we are concerned about and we will have to decide with him on that this evening.
This is really a big blow to Chelsea since Kante is their midfield engine and I guess his absence is what led Chelsea to be battered by United.
I really love the way Kante intercepts balls in the midfield, last season we saw former boss Sarri try to alter Kante's way of play and Chelsea didn't perform well !!
The other players who are doubtful to play in tomorrow's game are Rudiger and William.
It is understood that Rudiger might be rushed back to the defense in tomorrow's game.
He is currently healing from a knee injury and he is getting closer to full match fitness.
I guess he might make an appearance in n tomorrow's game because of the current way Chelsea's defense is in shambles!
The other player who is still a doubt for the final is Willan. The Brazilian is recovering from a thigh injury is also getting close to match fitness.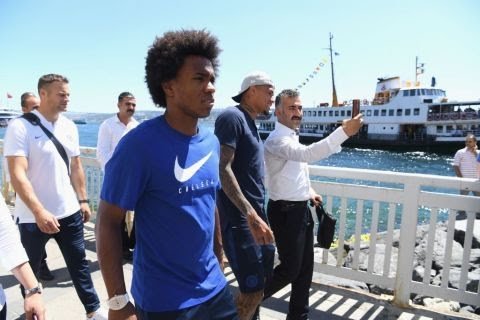 Source
Frank Lampard said the two be might start on the bench tomorrow as they traveled to Instabul .
'Willian and Rudiger are here and they are in different stages,' Lampard said.
'Willian is not far from fit, to put him on a high intensity match is tough. He will be working through this week on fitness. Tomorrow he will be on the bench. Similar with Rudiger.'
Frank Lampard is still defiant on the use of youngsters after being criticised after the United game.
He is still having faith in his youngsters like Mount and Abraham and he will play them against a free scoring Liverpool tomorrow.
Let us hope these three key players get fit by tomorrow and we see how the game goes.
Love
Jarau Moses