Years ago I was working as a tradesman on Sydney's lower North Shore, I was unfortunate enough to meet the Sister of Jennifer Ha....s. She dropped her sisters name several times, and was obviously thinking I was somehow impressed, all it did to me was set off my alarm bells as a tradesman with experience of scammers.
She asked for a lot of work all to be done instantly, I broke it down into 2 stages, and demanded an upfront deposit to cover materials on the first stage. We completed the work, and of course no money forthcoming for the balance of the job, I was not surprised, I saw it coming and actually made a profit on being paid just 50% of the quoted amount.
The job was in Mosman, I forget the tarts name who scammed me, as it means less than nothing now. I did get upset about it at the time, and phoned several times for my money, but was fobbed off and then in the long run she started to complain about the quality of work, which was just another ridiculous scam to slow me down, so I went and fixed what she asked for, and still never got paid.
My advice to tradesman is - always get a materials deposit of 50% of the total job- always realise name droppers are likely scammers- always keep cheerful and price in as much profit as is reasonable to every job- these rich are preying on our good nature, and are out to get us any chance they get.
I have publicly blogged about this before and will again, I like to demean Jennifer Ha....s as she has done nothing to help me get paid, even though I pointed this out to her in public forums in the past.
free use photo from bling images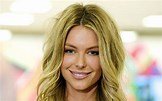 love you all