Hello again dear Steemians,
This is the second part of my story about a new project I am currently building, If you haven't read the first part make sure to check it out (Building a Fully Automated, Self Sustainable, Solar, Hydroponic, Micro Urban Farm - The Outside - Part 1 🌿♻🎍).
So after renovating the "outside layer" of the structure, we were ready to start planning the inside.
Now it's time to go indoors
It was probably a better idea to take out all of the garbage from inside before we close the walls but never mind that...the cleaning has begun…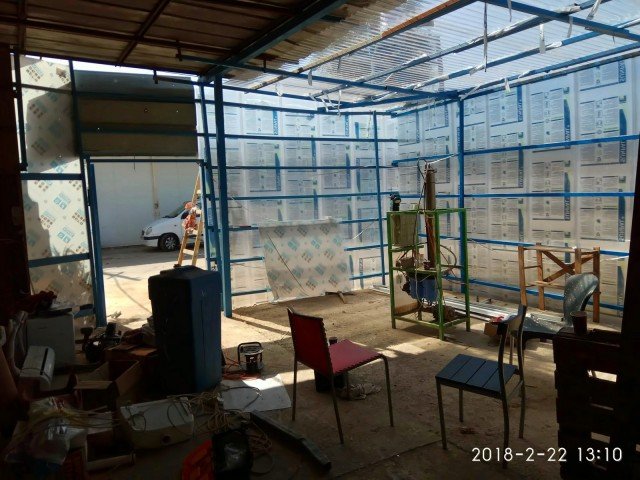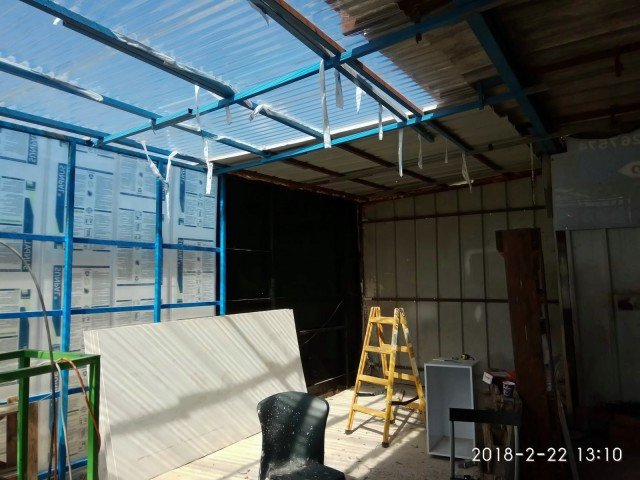 Even after we took out the big old machines and the piles of garbage that were accumulated there after some time, it was still hard to imagine how we going to turn this place into something that resembles a place where people would want to come visit and learn.
The concrete floors, the grey walls, the very ugly roof...we still had quite a bit of work to do.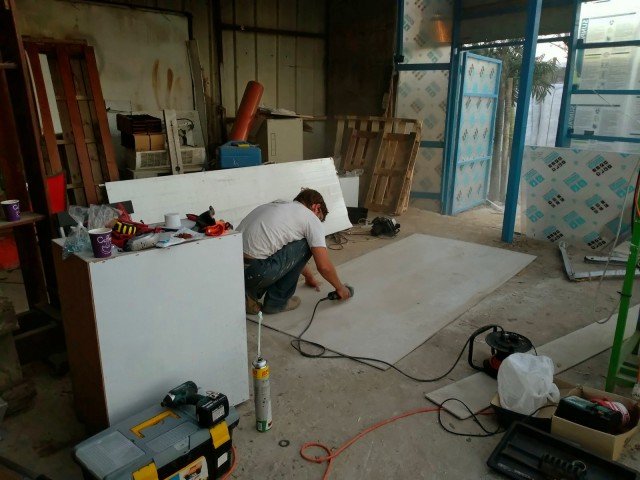 The first step was to give a fresh coat of paint to our new 'reclaimed wood' walls, I decided to keep it black, as I think it will look nice with some Led lights once we assemble some hydroponic units.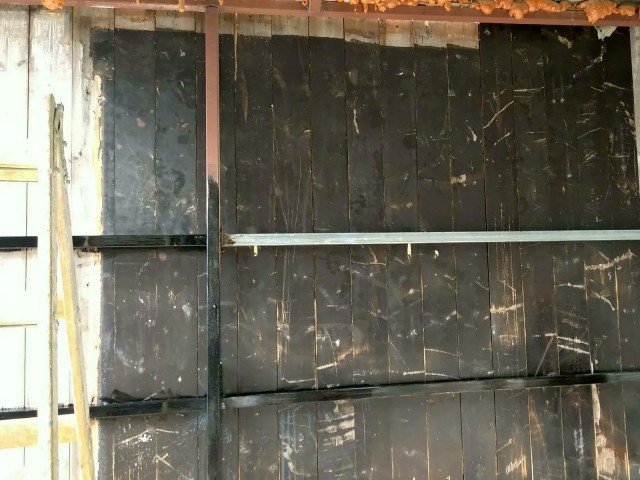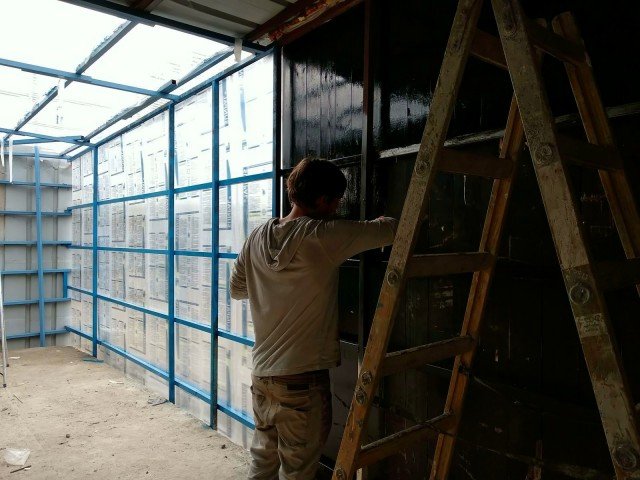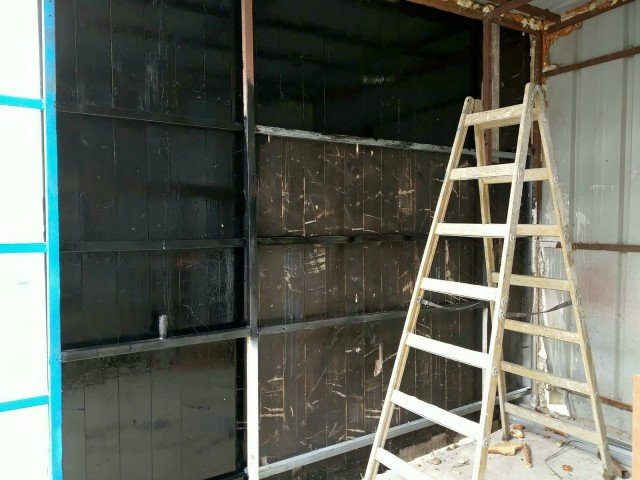 So after finishing up with the paint, we have covered some of the the other iron walls with cement boards to allow us to straighten the wall and to cover it with some fresh white paint.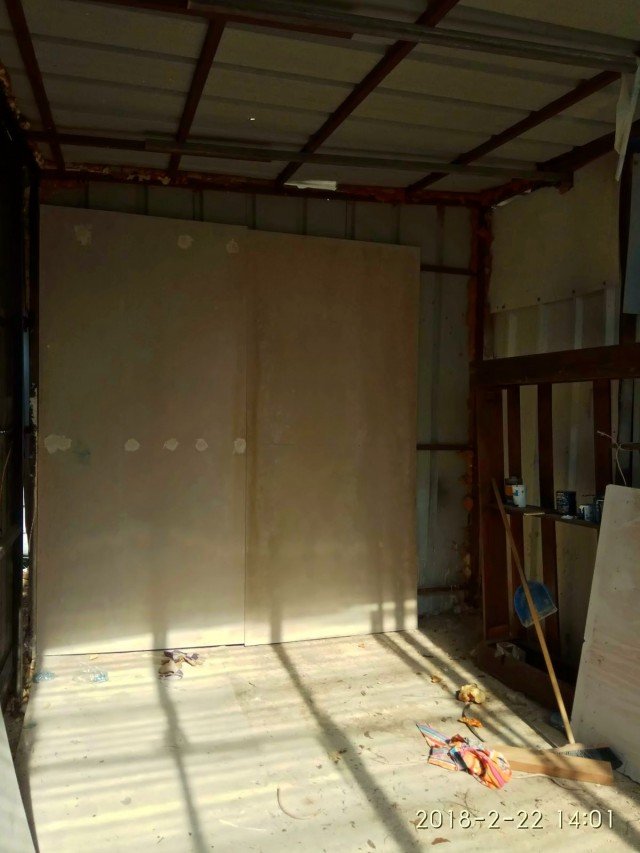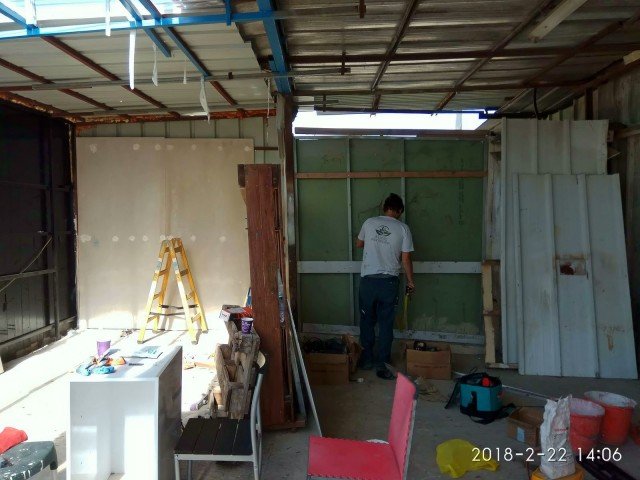 Now the place is starting to take shape, no more garbage, no more rusty walls...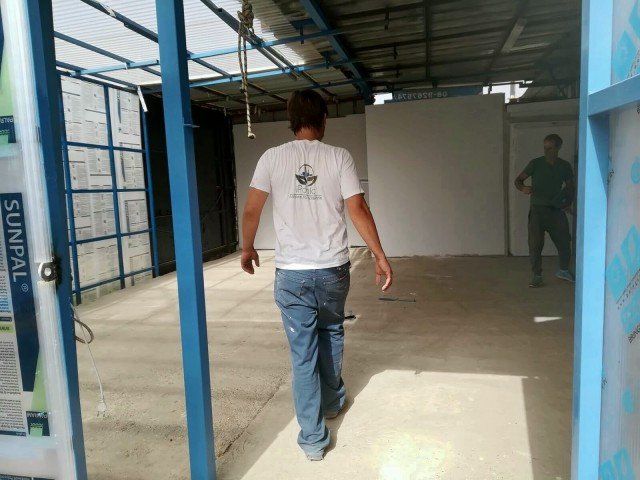 We proceeded to the floor…
We had quite a few debates on what should we use for the floors, we thought of ceramics, linoleum and even wood, but in order to give the place a bit more natural look, but in the same time provide an easy cleaning and drainage (in case of unwanted floods) we decided to use Artificial turf (synthetic grass).
Retrospectively that was the right choice to make, as it really lighted up the place and stayed clean even after some rainy and muddy shoes walked all over it.
So I have purchased about 60 SQM of a nice quality turf, some glue and we were ready to start laying it down.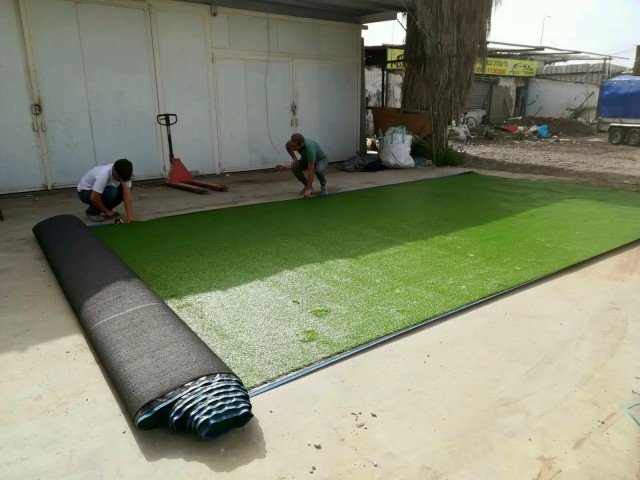 It is much heavier then it looks
It took some time, as we had to make sure everything was laid down properly to avoid any problems down the road (if the gluing is not done properly, people might stumble over it and get hurt).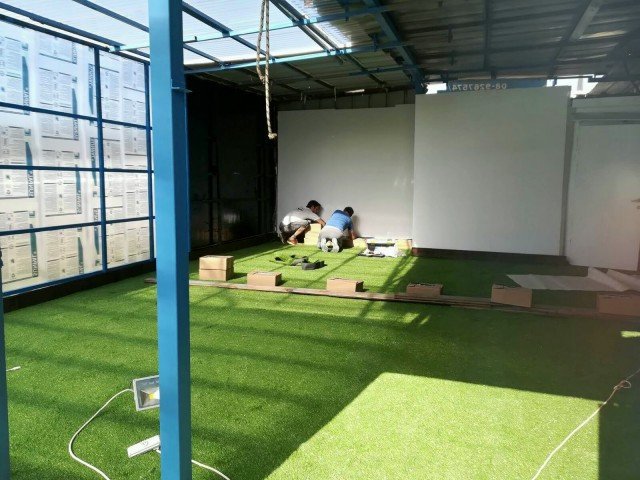 We left some heavy boxes on top of the stitches for a few days just to let it stick properly to each other.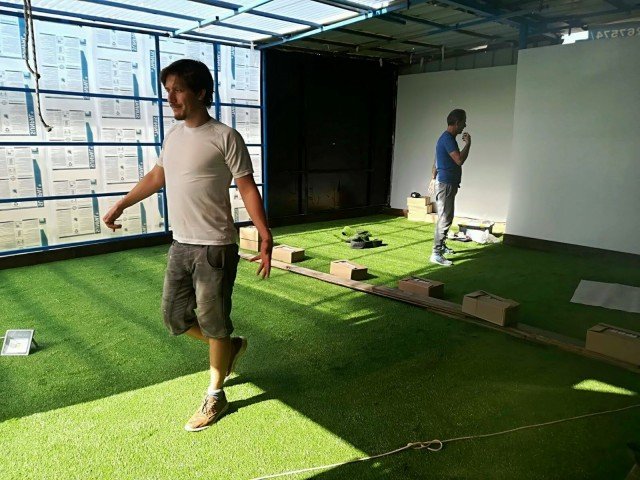 We had one more wall left to cover, we though quite a bit of what will allow us to completely cover the wall without too much hassle and without heavy expenses and hard work.
We decided to use a giant PVC tarp, it will allow us to easily cover the whole wall without even cleaning the dust behind it.
The bonus is that we could use any color, print whatever we want on it, and have a custom opening for the door leading to the storage room.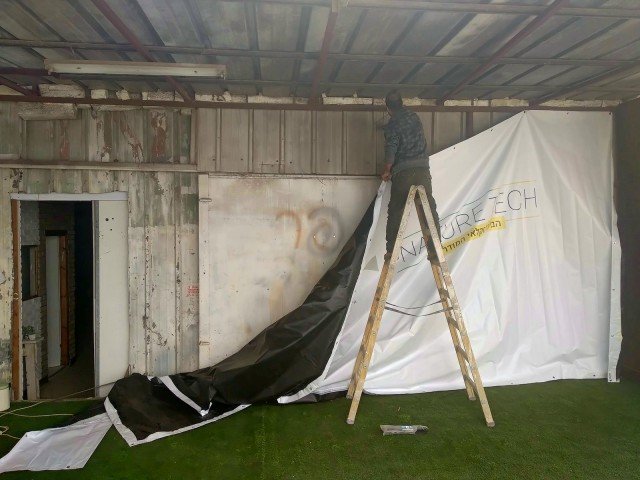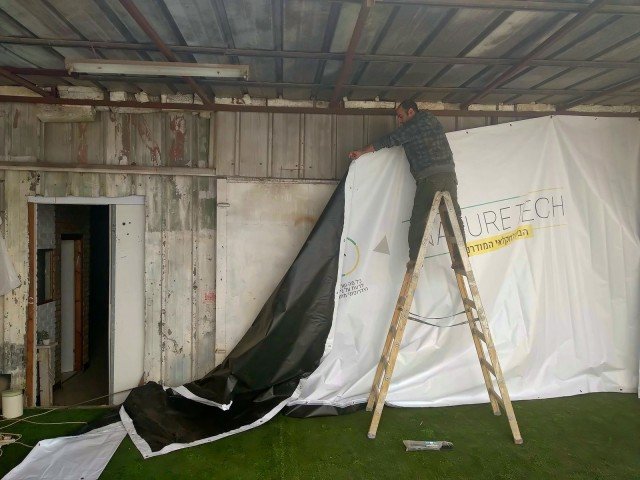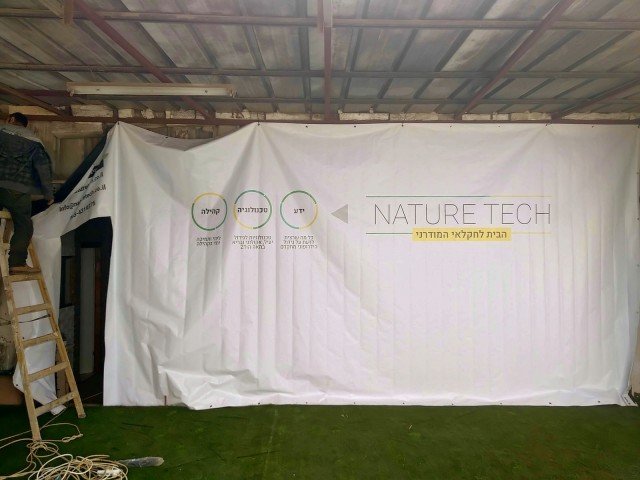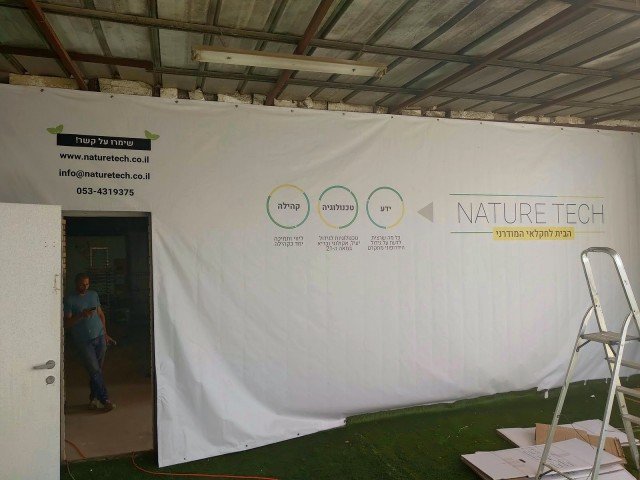 The ceiling was all messed up as well, the rusty metal profiles, the never ending dust...we had to find a way to cover it without rebuilding the whole thing.
I remembered that often when building our camp in music festivals, we used to tight a Spandex fabric to its four corners and use it as our shading.
It is easy to stretch and it is available in various colors…
So we decided to give it a try.
We used some left over wood to build a frame around the part of the ceiling we wanted to cover and then simply used a air compressor to shoot some carpenters staples all around it, while stretching the spandex fabric to give it a nice clean look.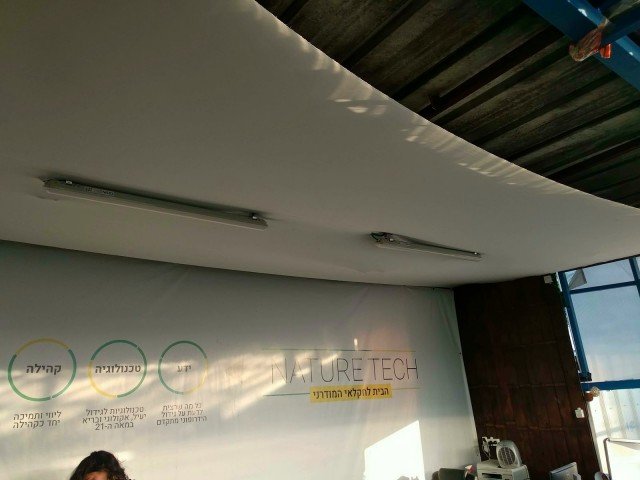 As we still haven't connected the electricity before fixing out new ceiling, we made sure to run the cables for the intended lights right to the points where we wanted them, so when we were ready to connect the light fixtures everything was ready for us.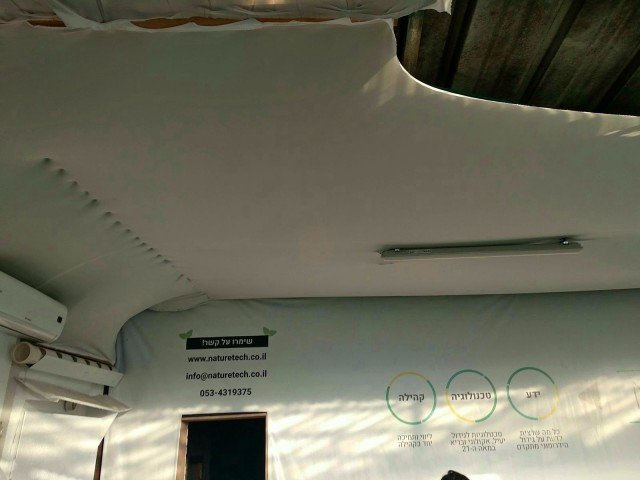 I don't have the pictures from the actual hanging process as everybody around were busy helping to hang it, so nobody was available to take those shots :)
But here are some photos during the process, and after we already hanged the 2 LED lights fixtures.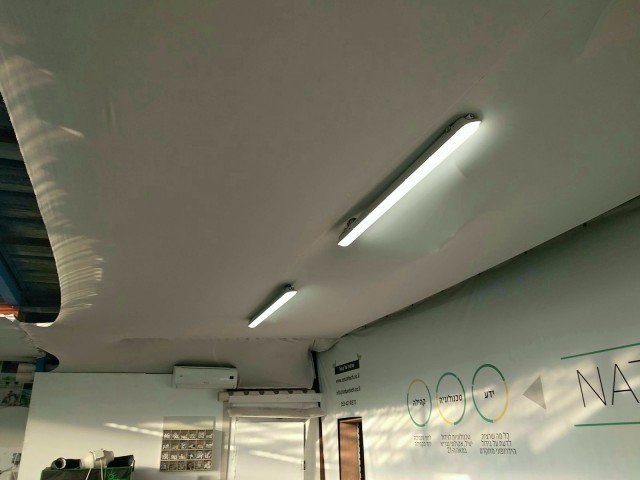 With that we have almost finished the inside, of course there were always going to be some small stuff to do here and there, but we were ready to proceed to the next step.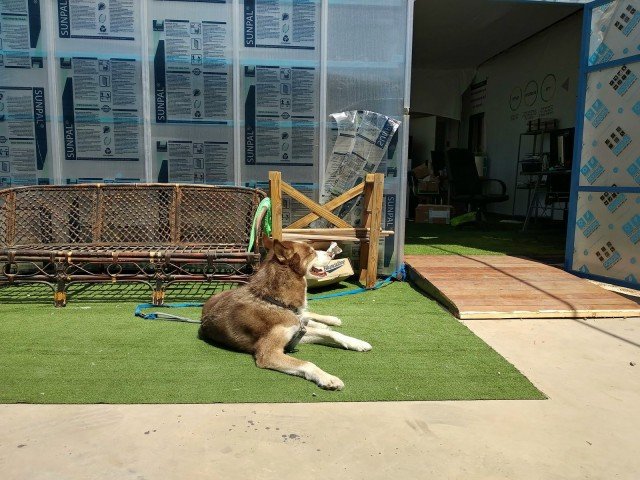 Even Zus was tired after all this work :)
In the next post I will share the next phase of our constructions…
We still have a lot of things to do, starting with installing the lights, the air conditioning, water systems, fixing up the toilet...and then installing hydroponic systems, water reservoirs, water purification systems using RO, automation for adjusting the water quality and so much more..and thats even before we have one seedling planted.
.
I hope it will not be long for my next post, I am trying to find the time between the work, my newborn child, my better half, myself...and having some time to share it all with you.
Meanwhile here are some teasers ;) from the next phase: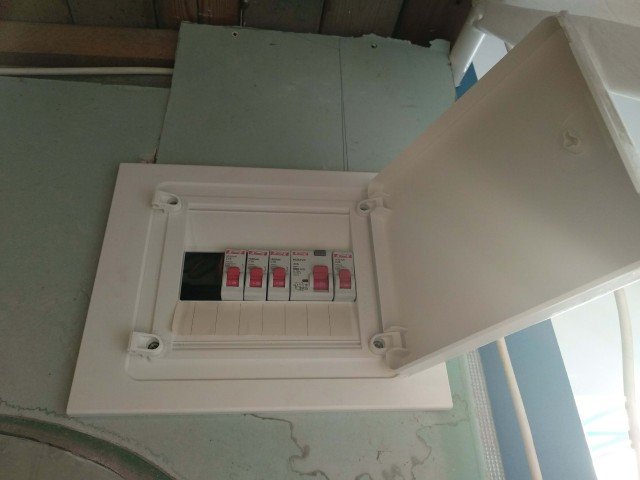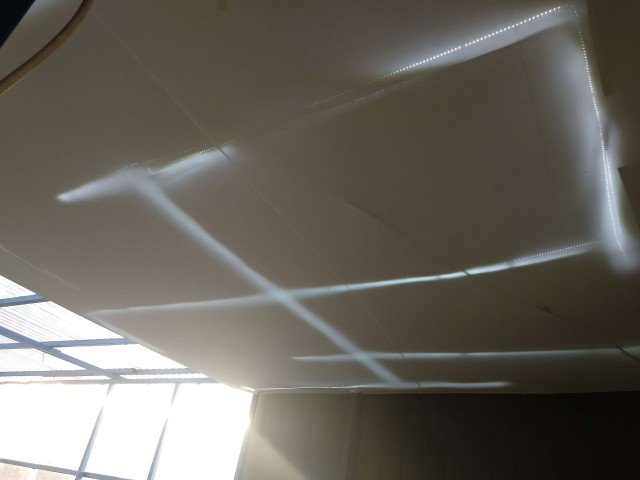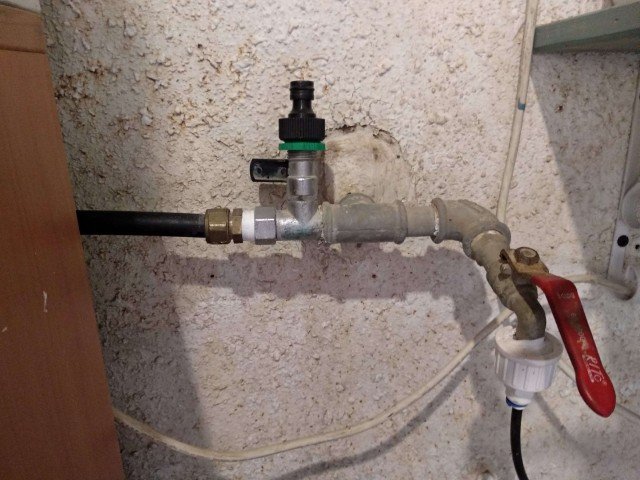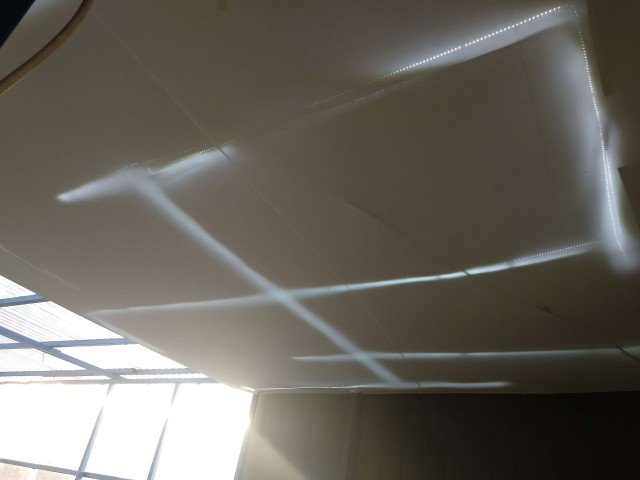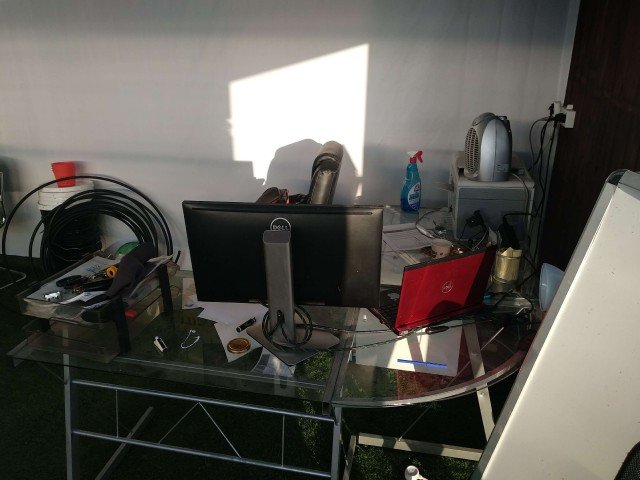 Hope you like our progress so far…if you do make sure to comment and share your thought in the comments.
Stay tuned…trust me it is just the beginning
See ya Next time
---
For more stories and photographs, make sure to check out my profile and if you like some of the stuff then perhaps consider UPVOTING, FOLLOWING and RESTEEMING.
" Logic will get you from A to B. Imagination will take you everywhere."
~ Albert Einstein



Check out some of my latest posts:
Building a Fully Automated, Self Sustainable, Solar, Hydroponic, Micro Urban Farm - The Outside - Part 1 🌿♻🎍
Sustainability Curation Digest #4 👨‍🌾🌼👩‍🌾 by Carpedimus - MSP
An afternoon Jam Session with Friends from All Over the World - Penticton, BC Canada - Cute Baby Photo inside 😻😘😍
A few Crazy Stories from My Life that I have Never Shared Before - I am Pasha - #introduceyourself