Hi My Fellow STEEMIANS!
Wow, its been awhile since I last posted! It was like almost three weeks ago! Sorry about that! I've been dealing with lots of transition at work (I launched my own company two weeks ago!) But that is for another post. Needless to say, I was distracted!
Having said that, I want to use today's post to share a little of my recent trip back to my childhood country of Sydney, Australia. For those that don't know, I grew up in Sydney, Australia. And up until I was 21, was an Australian Citizen! Go Aussies! I changed my citizenship to US, but during my 1st job at PIMCO, I got a chance to go back to Sydney and work for about 1.5 yrs. It was an amazing time of seeing Sydney and Australia grow and develop.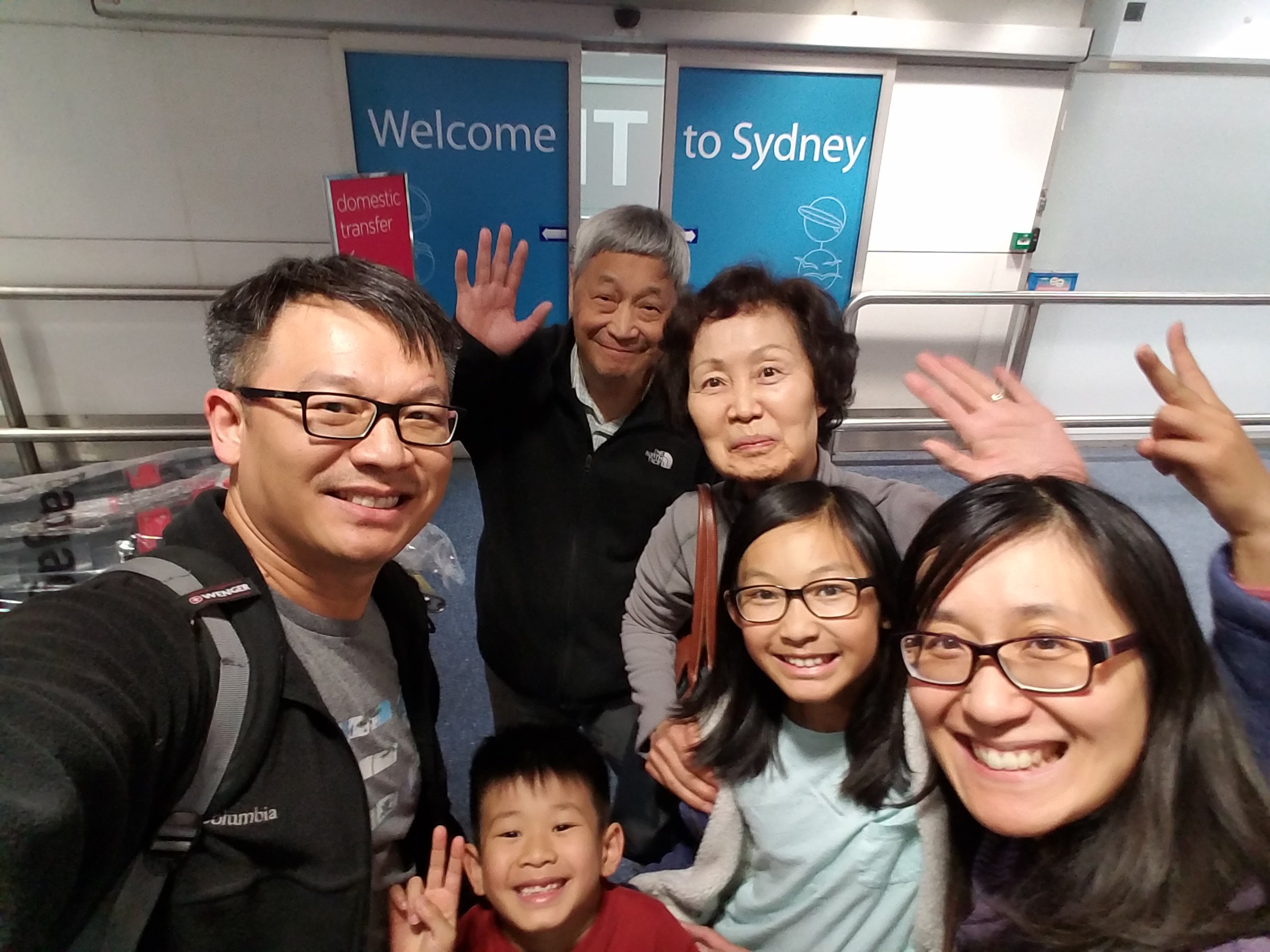 I eventually left Sydney but since then early 2000's I've managed to go back and visit every 2-3 years. Needless to say, Sydney has a very special place in my heart. More importantly, I still have lots of family here. So another reason to go back and visit.
So on this trip, it was an opportunity to bring my daughter back and have her visit her cousins and relatives. It was a great experience. My son, on the other hand, because he was so young, he has actually been back to Australia, 2 times and this trip makes it his 3rd.
So my itinerary for Sydney was 8 days and 7 nights, which in my opinion is more than enough time to truly appreciate all of Sydney. I think one can stay longer but at that point you've seen most of it.
So for this leg of the trip, it was a Saturday to Saturday. But what made it a downer was that the week that we were visiting was raining!!!! Argh! You fly 16 hrs, and you get rain!!!!
But it wasn't rain all day, it was more like it would rain in the morning, then clear up, and then some sun by lunch and early afternoon. Later it would start to get cloudy around 3pm, and then by 5pm it was drizzling and by 7pm its straight up rain….so it's somewhat limiting.
Despite the RAIN, Sydney was still beautiful…and lucklily for us, the days that it didn't rain….man did Sydney not disappoint…..truly one of the most beautiful cities to ever live and visit.
So here was my itinerary.
Day 1 – Darling Harbor, Queen Victoria Building, Chinatown, Hyde Park
Day 2 – The Rocks, Birkenhead Outlets, night viewing of VIVD
Day 3 – Bondi to Coogee Walk, North Sydney (Burwood)
Day 4 – Featherdale Wildlife Park, Grounds of Alexandria (The Potting Shed)
Day 5 - Three Sisters, Blue Mountain, Blacktown (Vietnamese Pho)
Day 6 – Liverpool, Cabrammatta
Day 7 - Circular Quay cruise, Watson's Bay, Fish Market, Mossman area
Day 8 – Travel to Auckland, New Zealand
In this post, I'll cover days 1-3, which isn't much to be honest, since it was mostly rain.
Day 1: We stayed at the Hyatt Regency, at the top floor and had an amazing view of Darling harbor. I really enjoyed our hotel since we were able to get upgraded into the Club Lounge, which had various additional amenities such as breakfast, all you can drink as well as evening cocktails and hors d'oeuvre. This was really important since my kids are horrible breakfast eaters and want different things. My in-laws were on the trip with us also, and having access for them was great since they are not big eaters. Often our evening cocktails were enough for them as dinner. And I have to admit, Hyatt Regency does it well, that I pretty much was stuffed as well and didn't have much room for dinner. And the wine/beer/liquor were all included as well!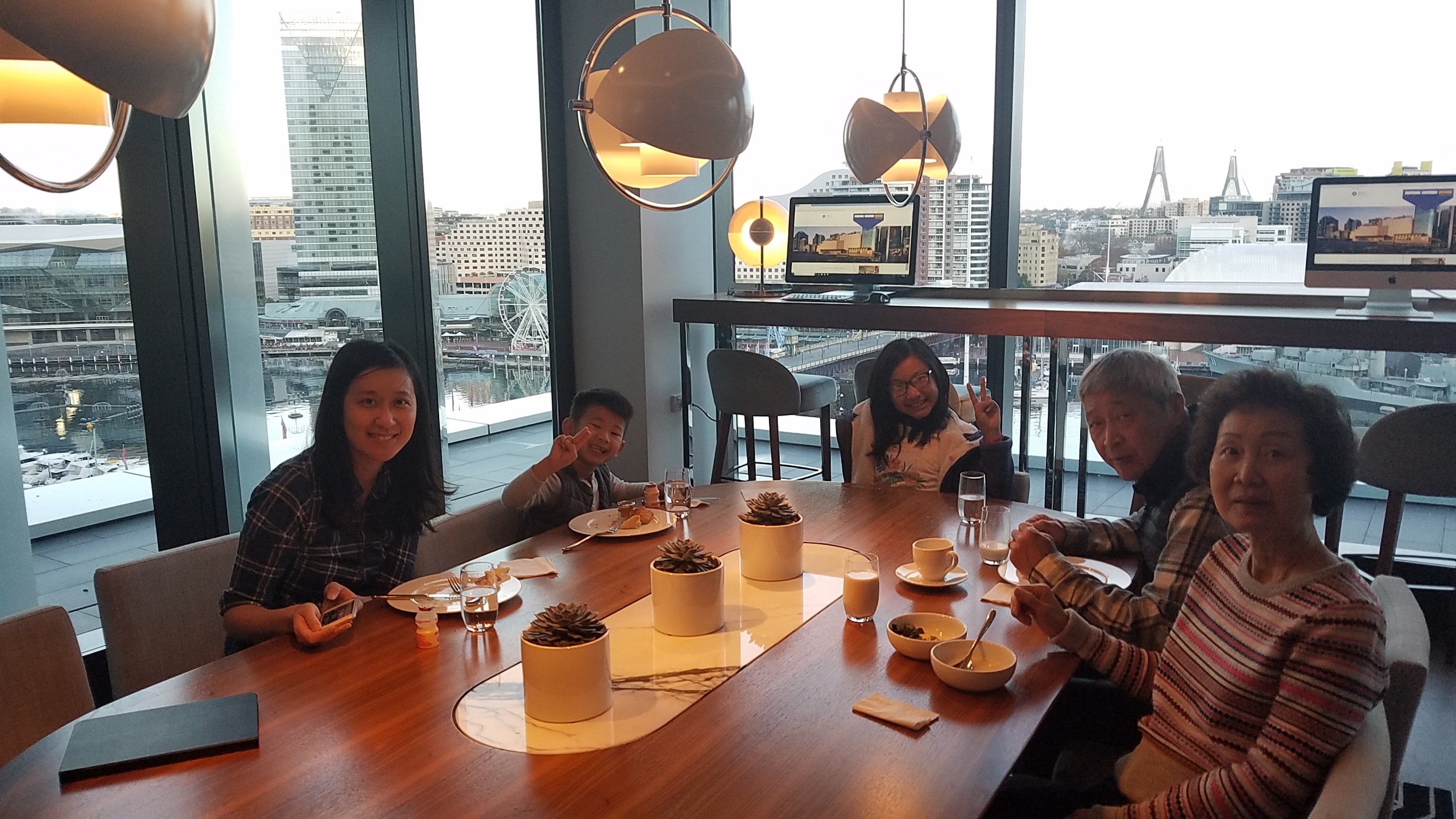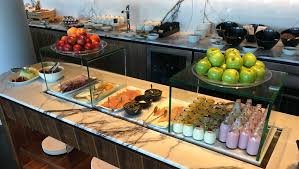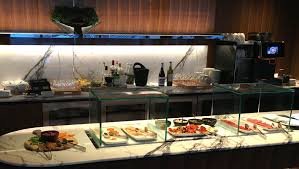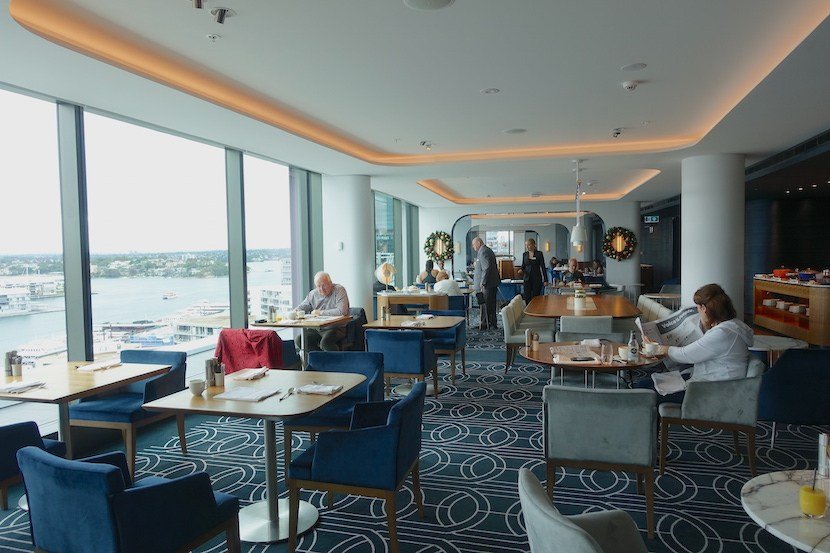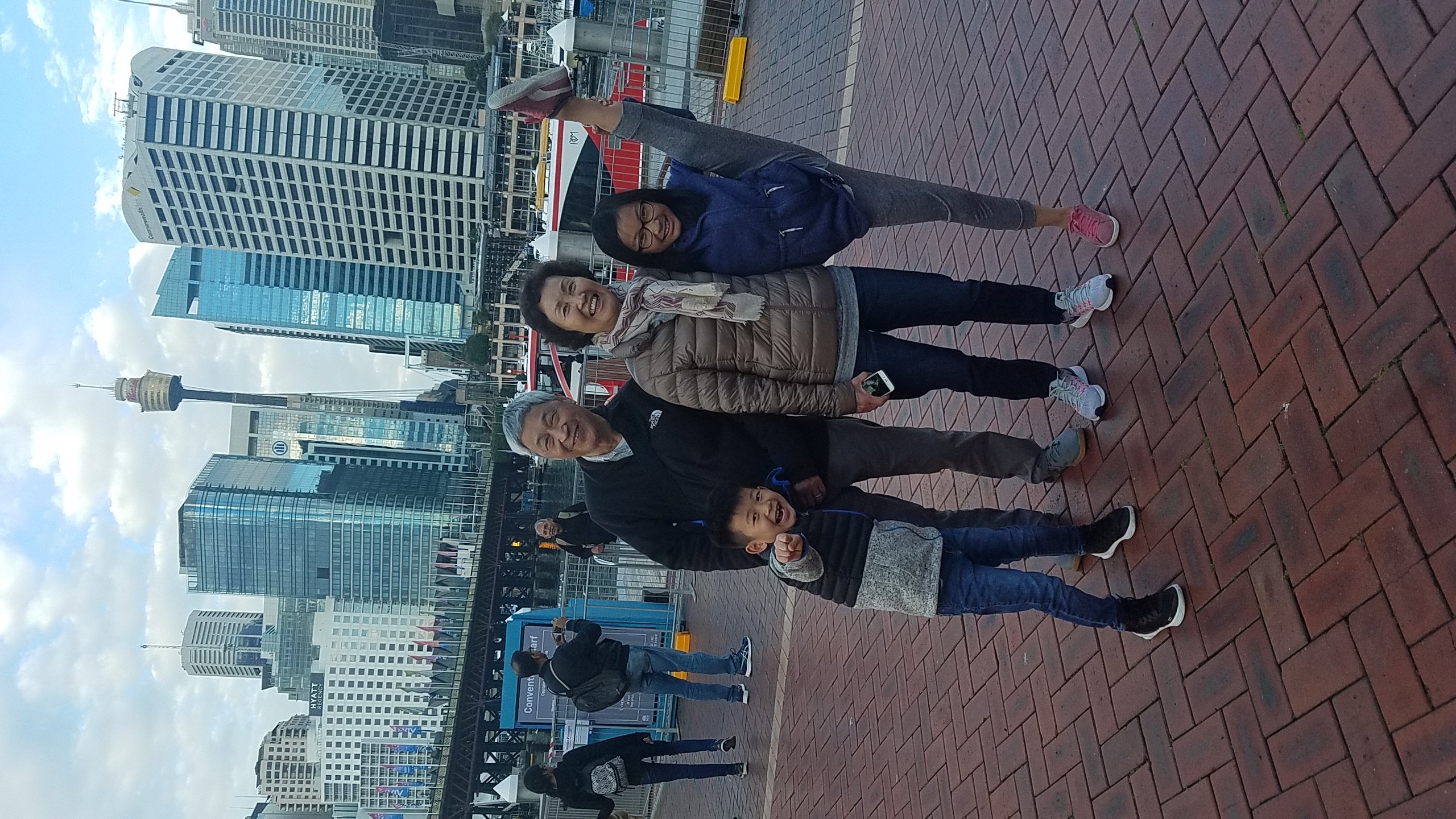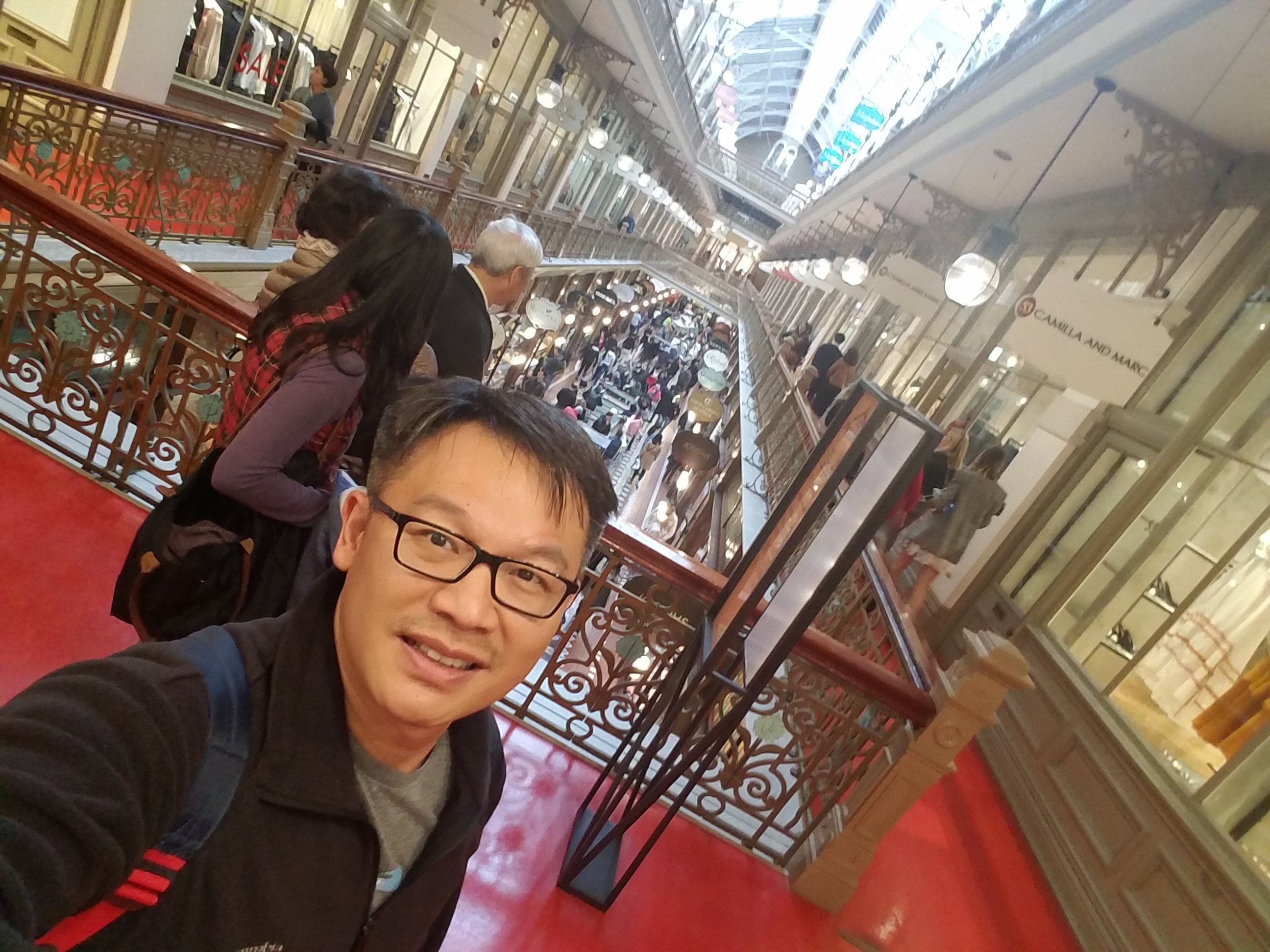 Day2: Rain…..The Rocks, which is the oldest part of Sydney was great but hard to appreciate when rain was hitting us. We went to Birkenhead Outlet to get out of the rain, but its pretty much like any other large mall. Not much to chat about.
Day 3: Was a nice beautiful day…and Bondi was on point. Man….what can I say but I miss Bondi. It was a gorgeous day and the people were out and about exercising…and so we took the beach walk. I highly recommend doing this walk. It will take about 2-3 hrs if you go all the way to Coogee and walk back. And if you stop and get some coffee which is the way to do it..then its totally worth it. The people were beautiful and young and the sun was out….what more can you say….it was perfect. The afternoon was spent in Burwood (no pictures) but we went to my cousin's place and had a family reunion…. In the evening was the Vivid Night Light Show, where the city had strategically place lights across the city and so it was a pretty awe inspiring scene