What's up STEEMIANS!
So I'm Just posting now on days 4, 5, 6, 7, and 8 to finish of my last portion of my trip in Sydney.
I wish I was better at this vacation stuff, but hopefully the pictures do the vacation more justice than my actual writing.
Day 1 – Darling Harbor, Chinatown, Hyde Park
Day 2 – The Rocks, Birkenhead Outlets, night viewing of VIVD
Day 3 – Bondi to Coogee Walk, North Sydney (Burwood)
Day 4 – Featherdale Wildlife Park, Grounds of Alexandria (The Potting Shed)
Day 5 - Three Sisters, Blue Mountain, Blacktown (Vietnamese Pho)
Day 6 – Liverpool, Cabrammatta
Day 7 - Circular Quay cruise, Watson's Bay, Fish Market, Mossman area
Day 8 – Travel to Auckland, New Zealand
Day 4: One of the great things about Australia are its animals. And what better way to experience those animals than in a live petting zoo. I have to admit, this was one of the highlights for me, as I watched my kids enjoy petting the kangaroos, koala bears, wallabies, and watching them see wombats, Emu's, platypus, and other marsupials. After the petting zoo, we went to this cool place called Grounds of Alexandria. This is somewhat of a hipster spot that my wife wanted to check out. I would describe it as a place where you can surrounded by flowers, plants, hipsters, and organic food. The bright spot, was the café. I saw this online and wanted to finally experience a "deconstructed coffee"….and it was no worth it. For $7…..I think it was a nice experience but I wouldn't do it again. But it was fun watching the ice melt with a warm coffee and sugar dripper.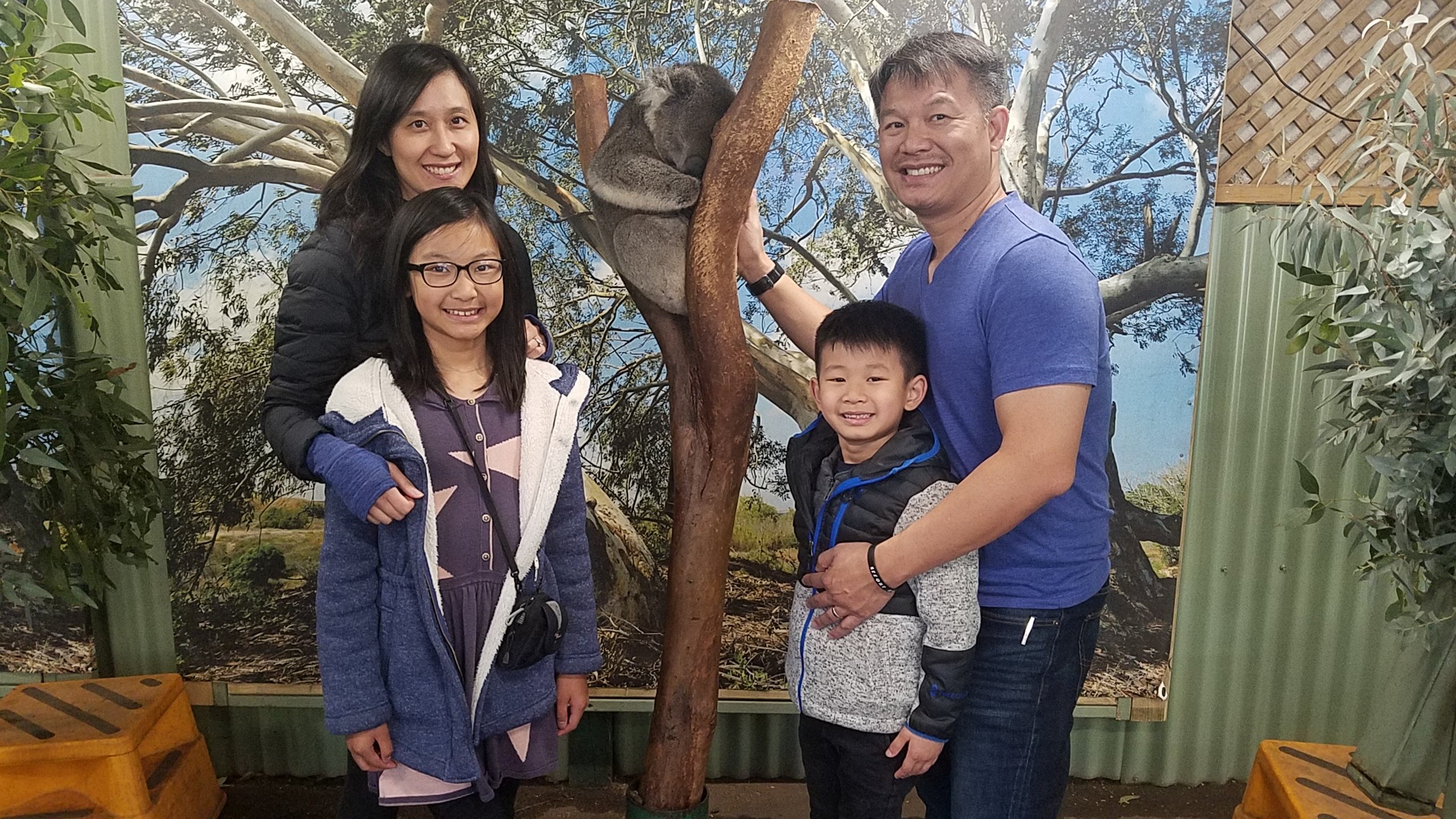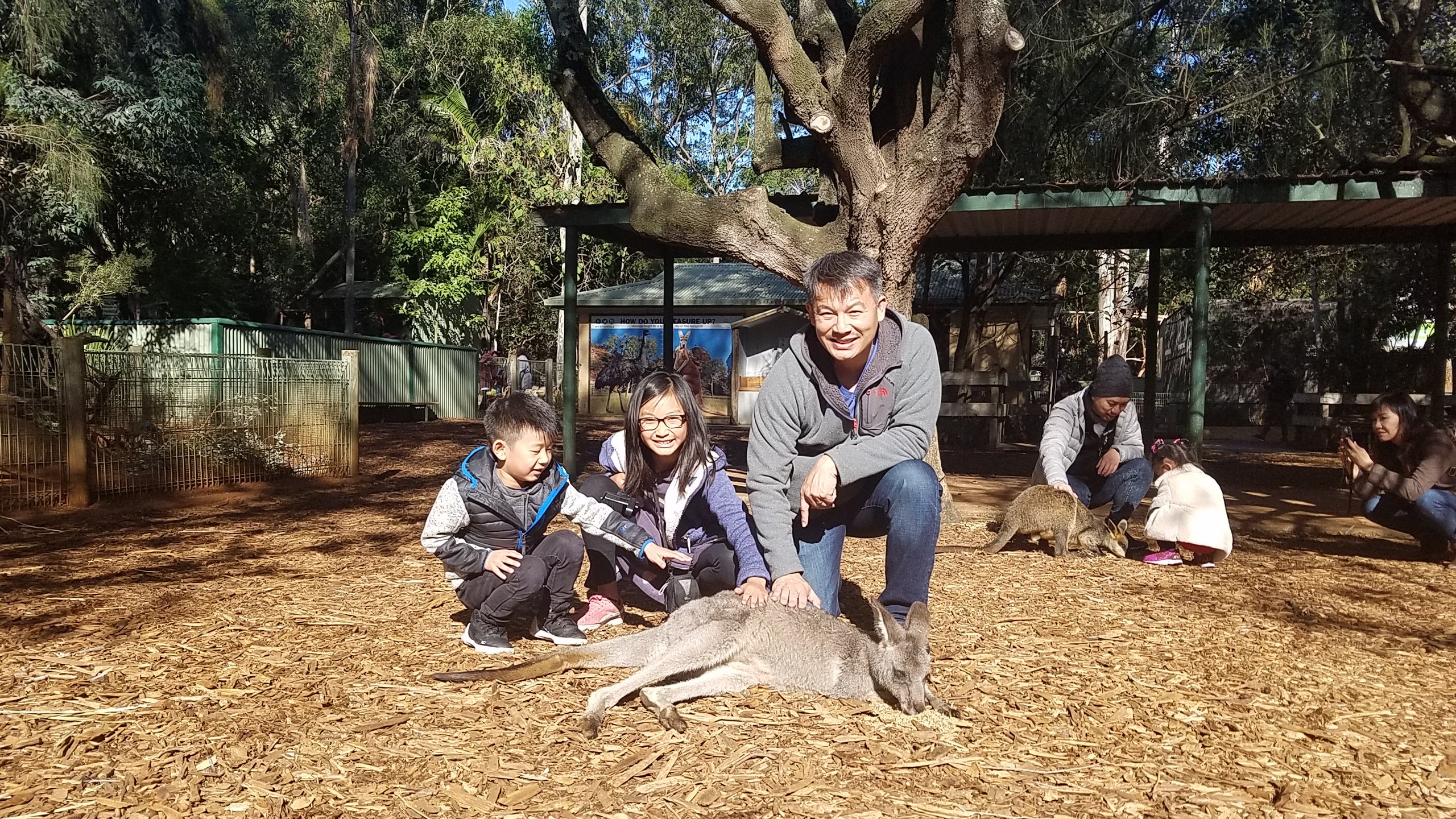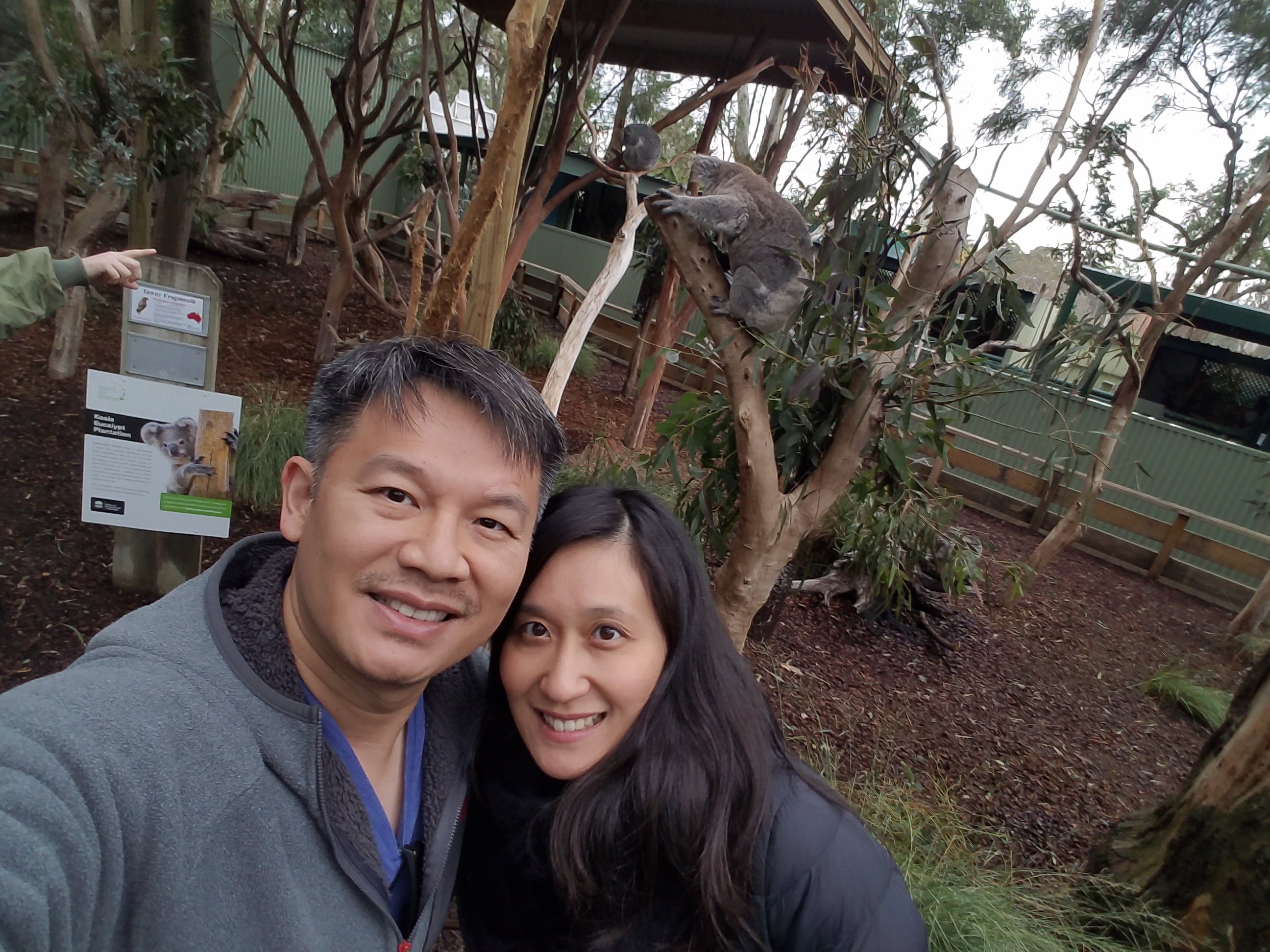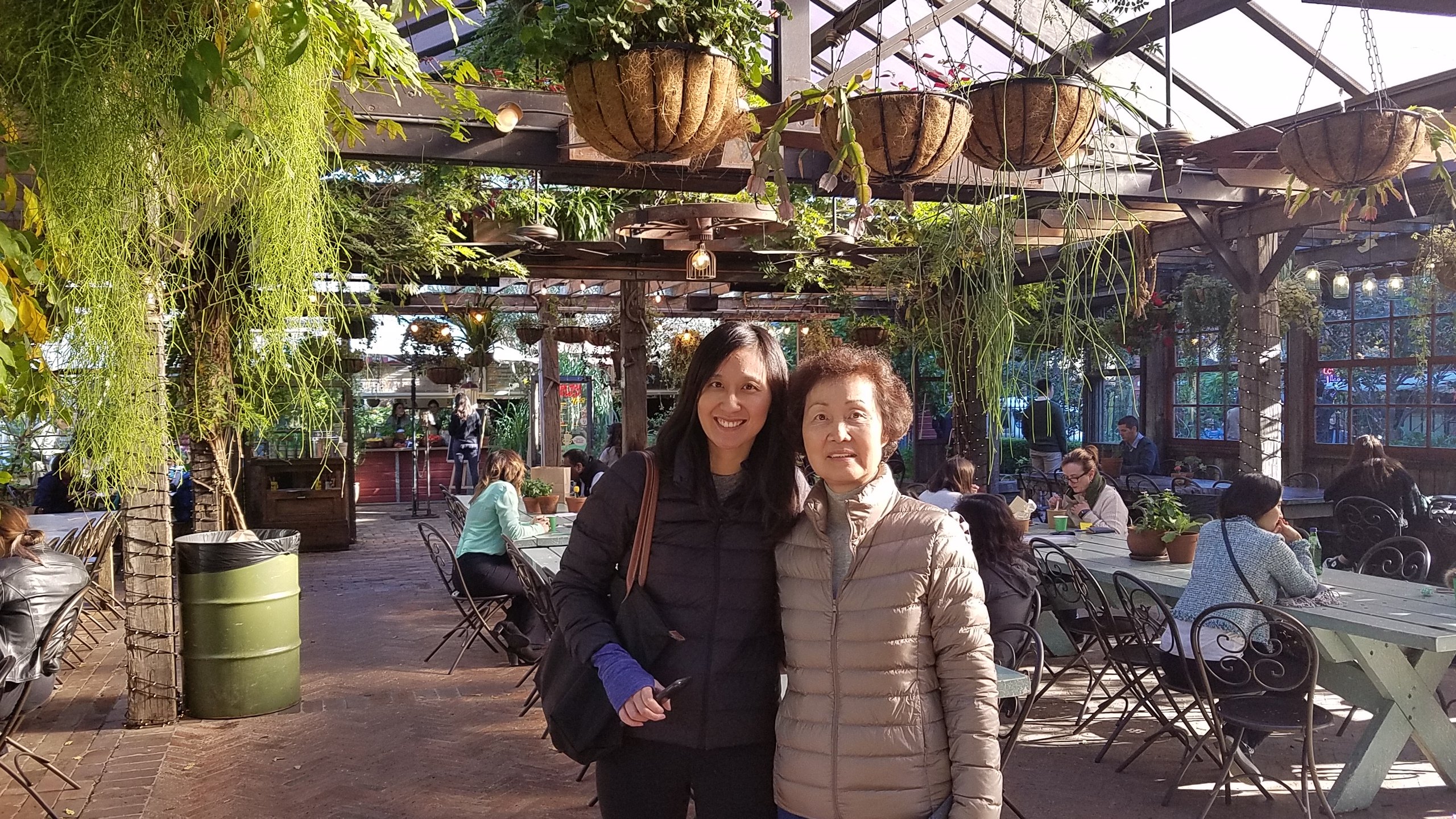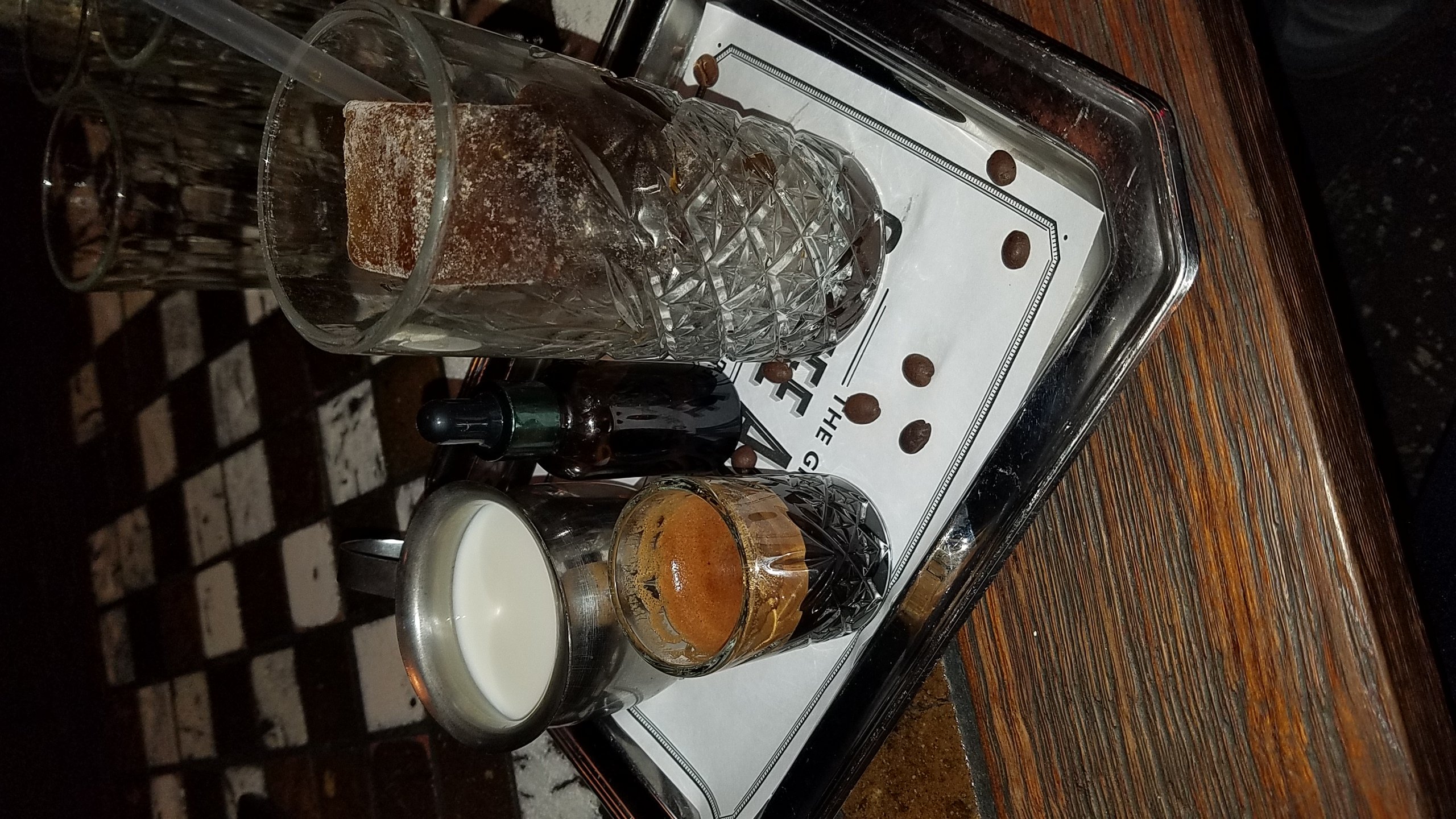 Day5: We went to go see the Three Sisters and the Blue Mountains. This would be the equivalent of Grand Canyon (but on a lesser scale). I think it was just nice to see nature and the various land formation. The fun part of the day was the steep railcar that took us down the steep side of the mountain. The kids enjoyed that.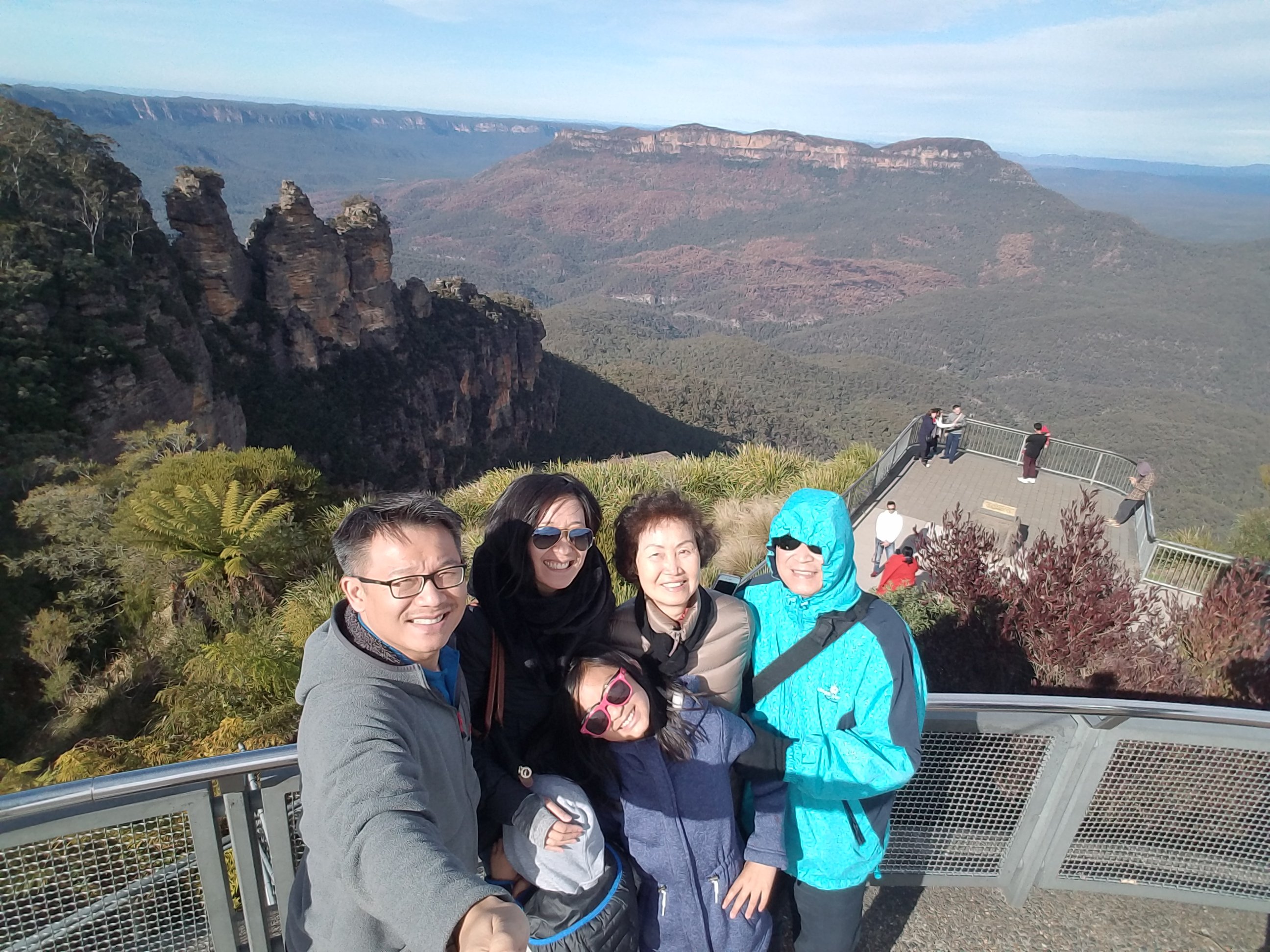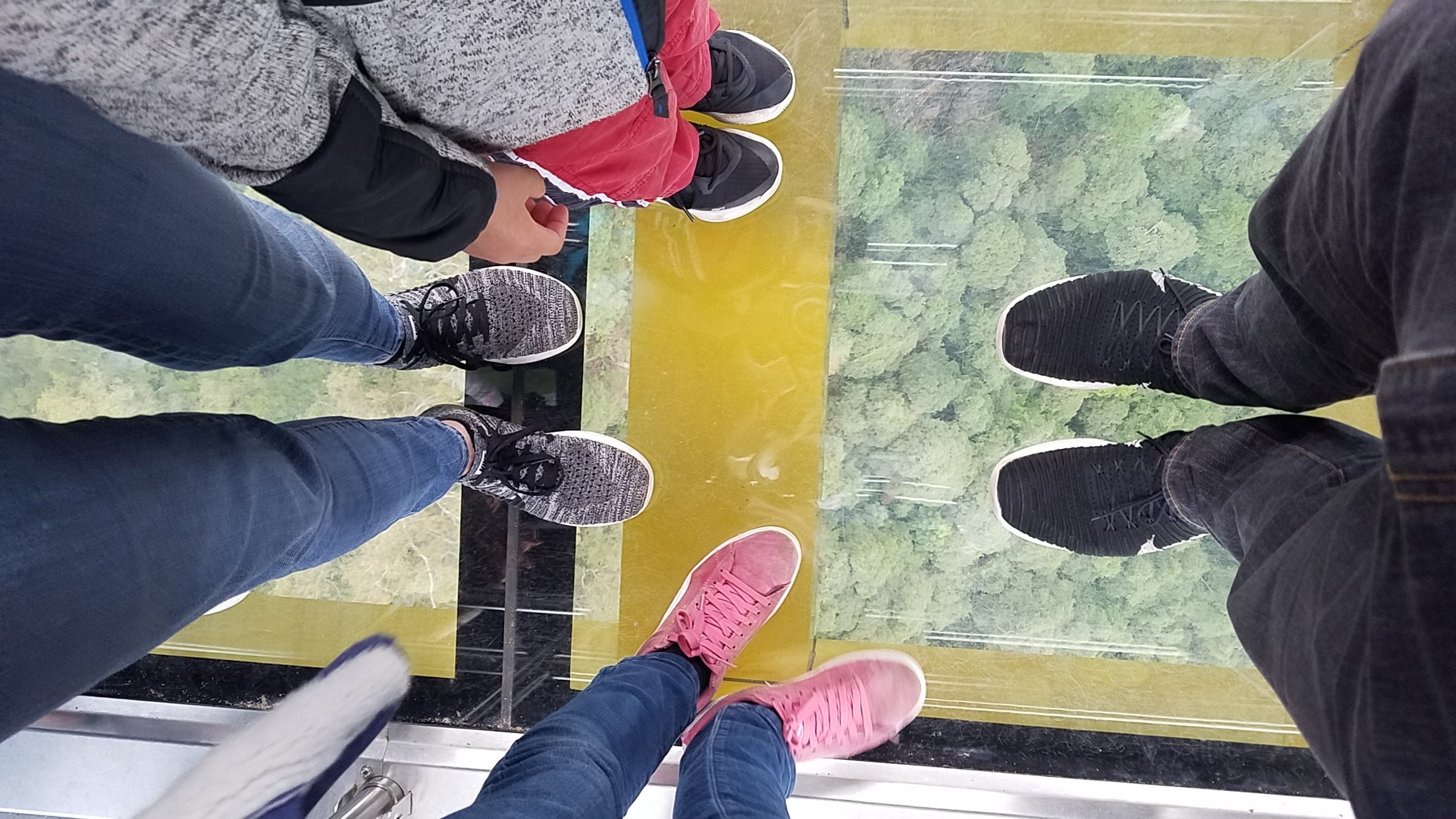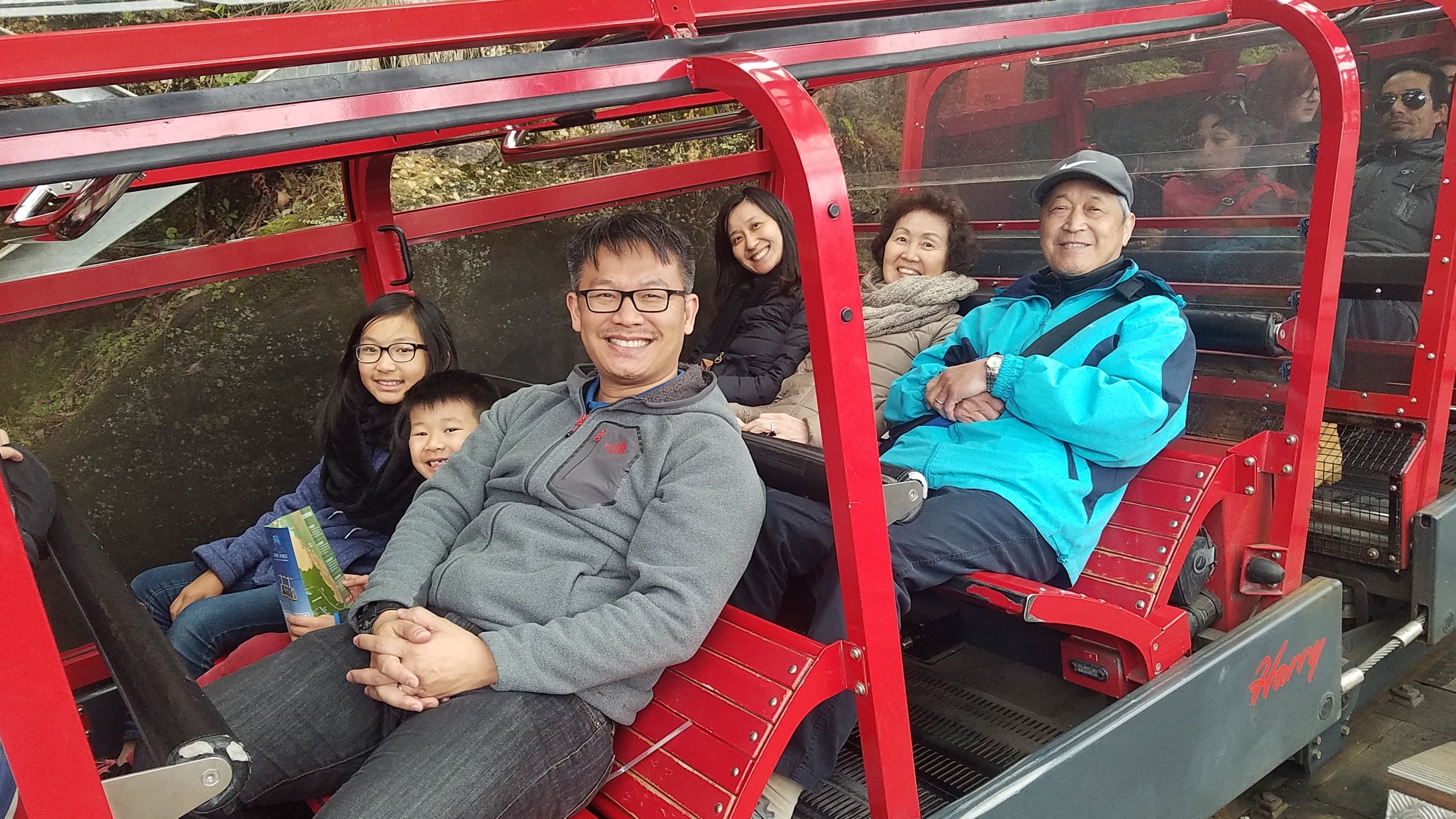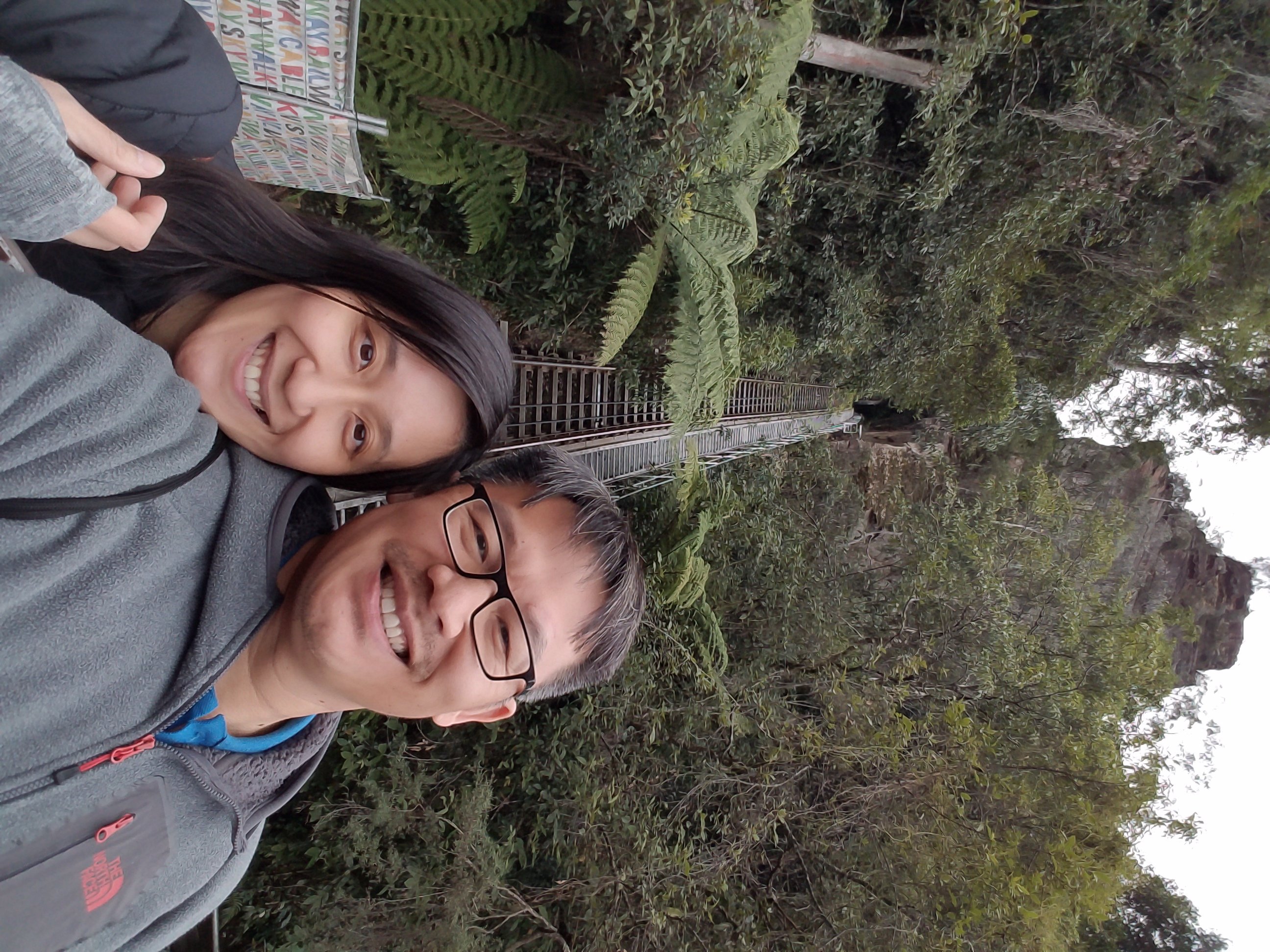 Day 6: Well this was a trip down memory lane. I took my two kids on a day trip to my hometown and walked around and showed them where I grew up. We also went to Cabrammatta which is a city that has been the dominant Vietnamese community in all of Sydney and has the best Pho. My daughter liked it so much she had two orders alone! I think it's the beef that makes it so delicious.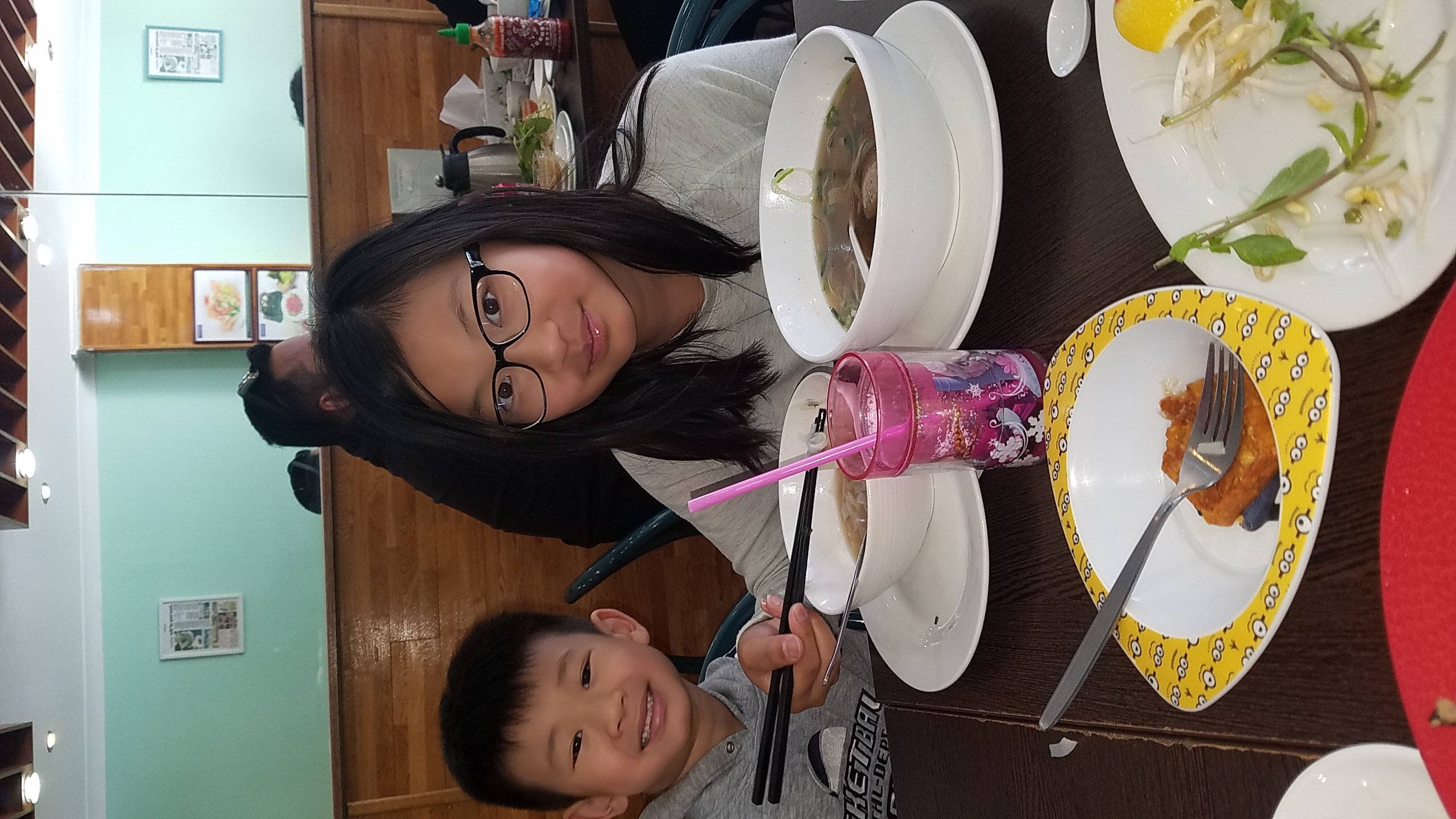 Day 7:This day was super sunny and was the perfect day to do a harbour cruise and head over to Watson's Bay and the lighthouse and see Sydney from a different perspective. I'll just say that views like this is why I still love this city and it will always be HOME for me….!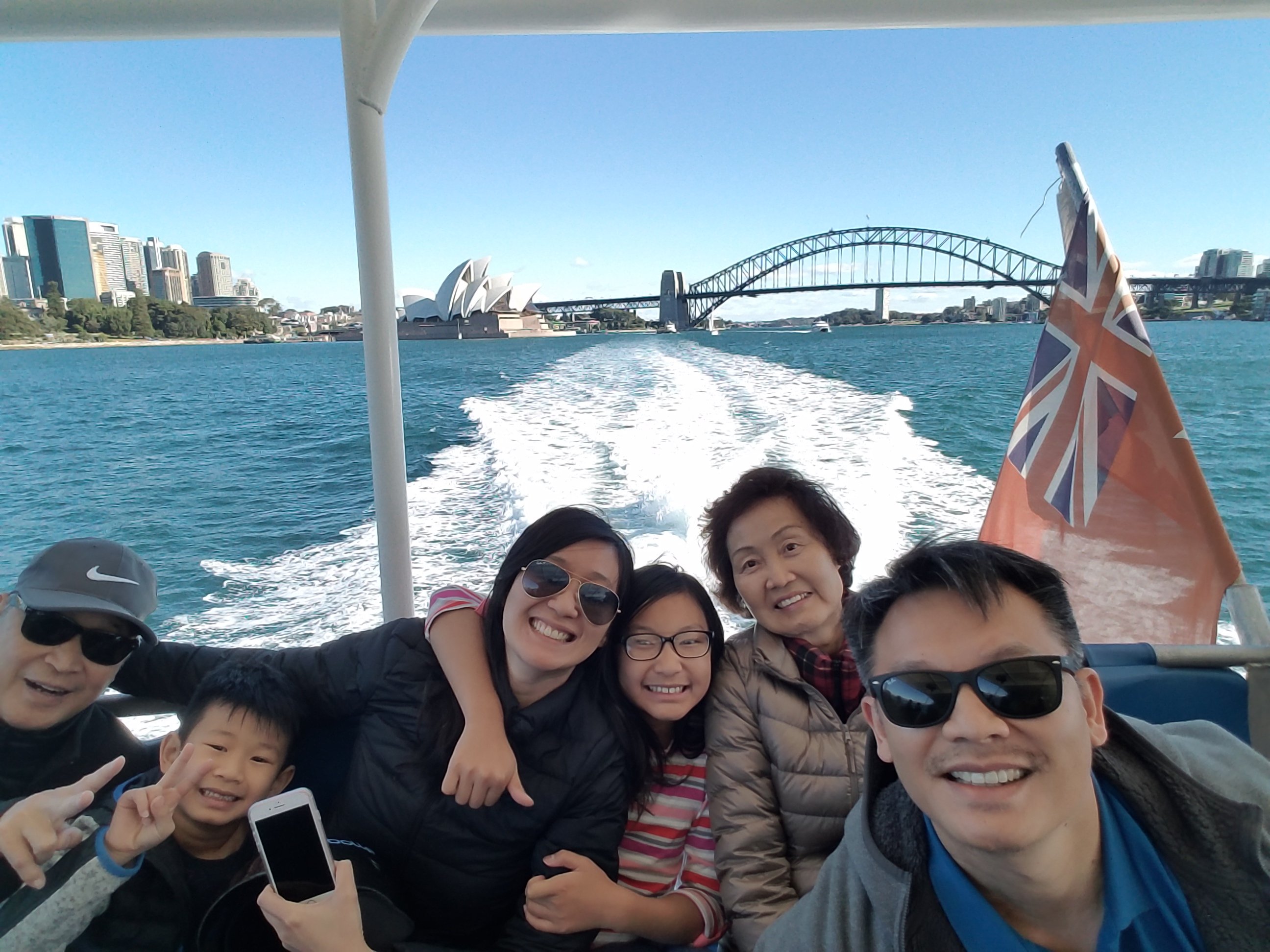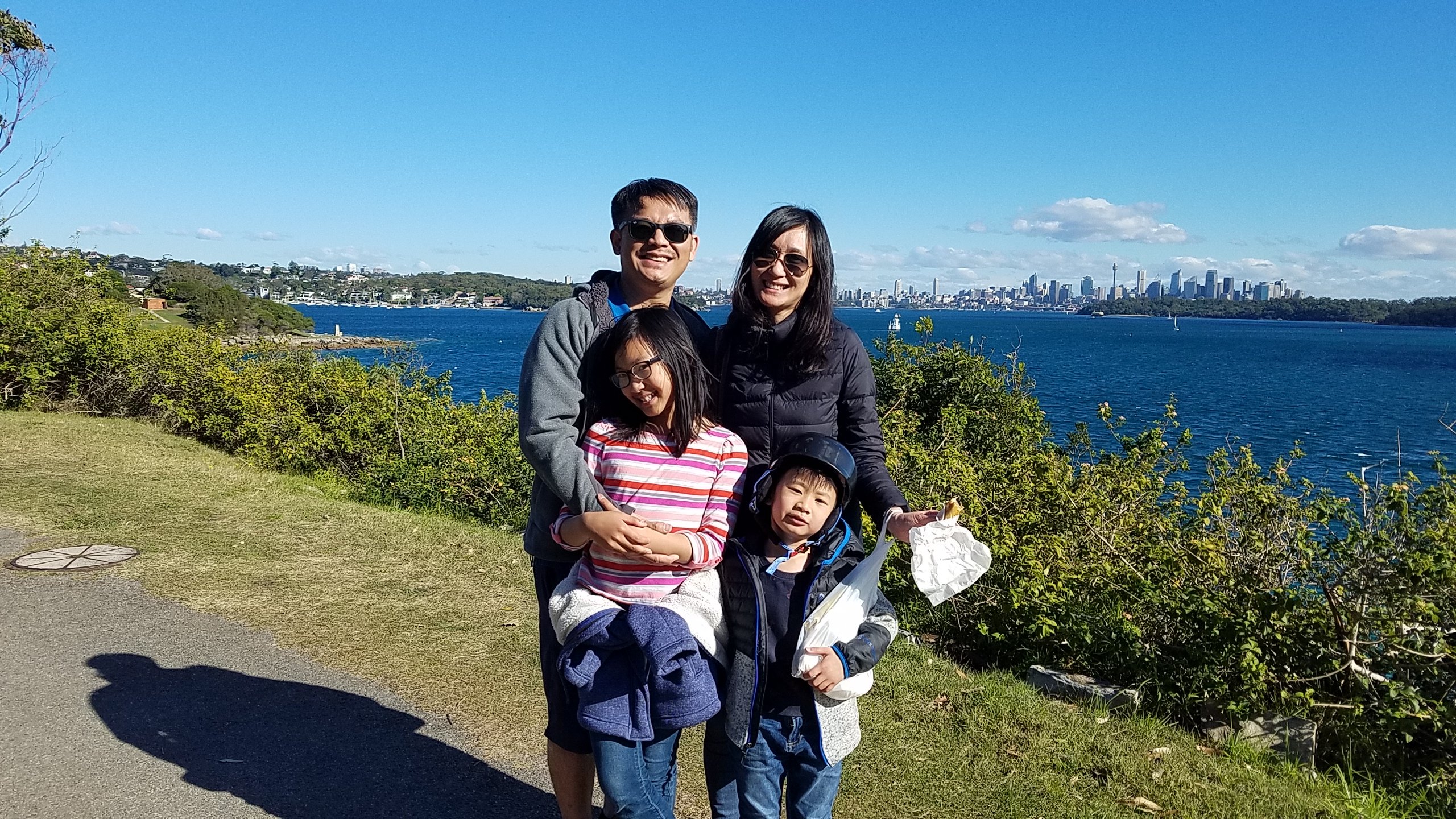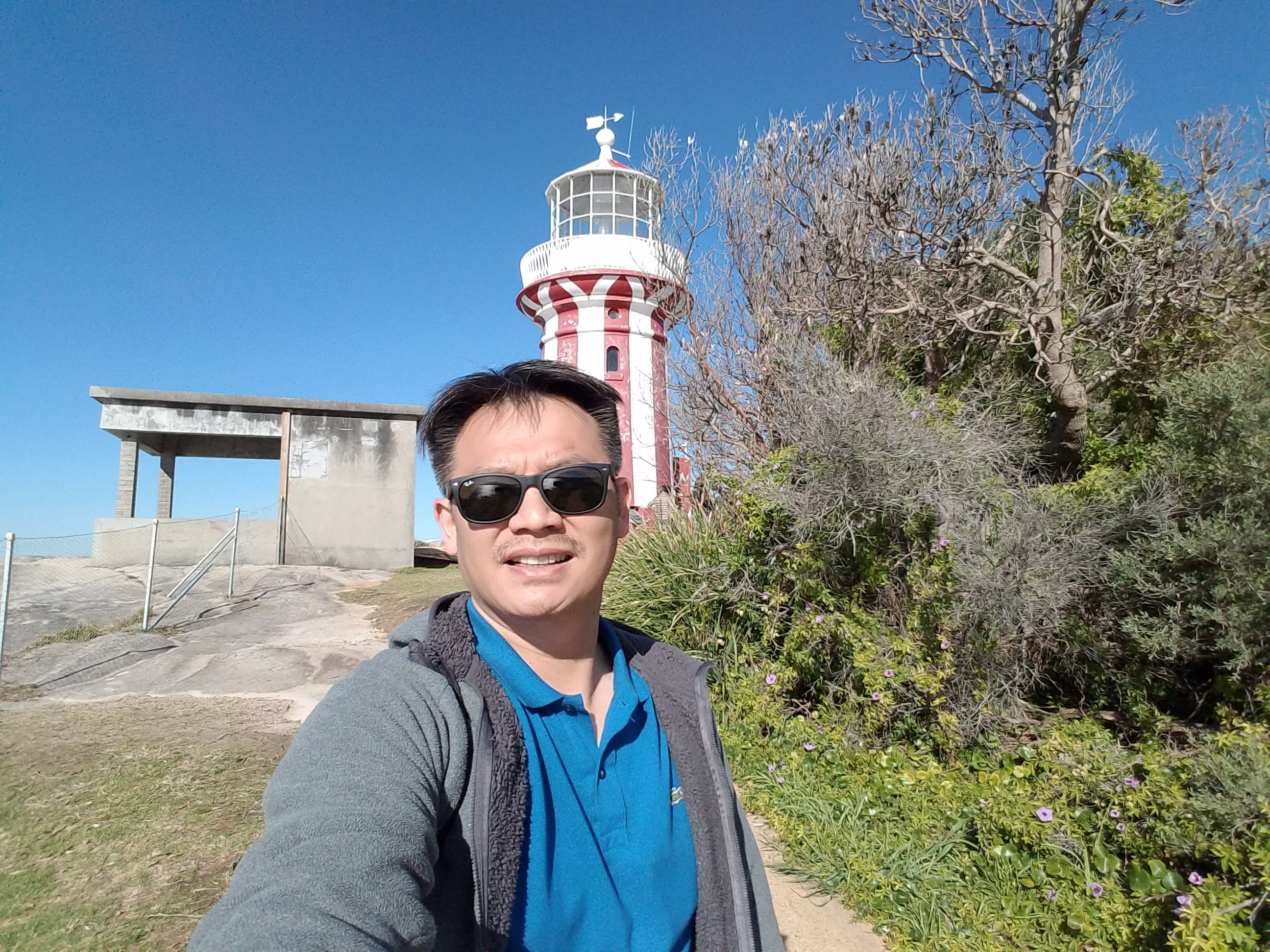 Day 8: Off to Auckland!!!!