Mexican Peso futures
Peso futures have been in a bear trend during my entire trading career. The decline on the long-term charts has taken the form of repeated symmetrical triangles. The weekly futures chart is coiling. There are two caveats to a short side trade: Symmetrical triangles that continue past the 70% market toward the apex should not be trusted and this is an extremely negative carry trade with each successive futures contract priced at a lower price. The G6M-066 chart shows that traders constantly long the nearby Peso contracts and rolling at expiration have a positive return since early 2017. I will monitor this market but prefer the Brazilian Real.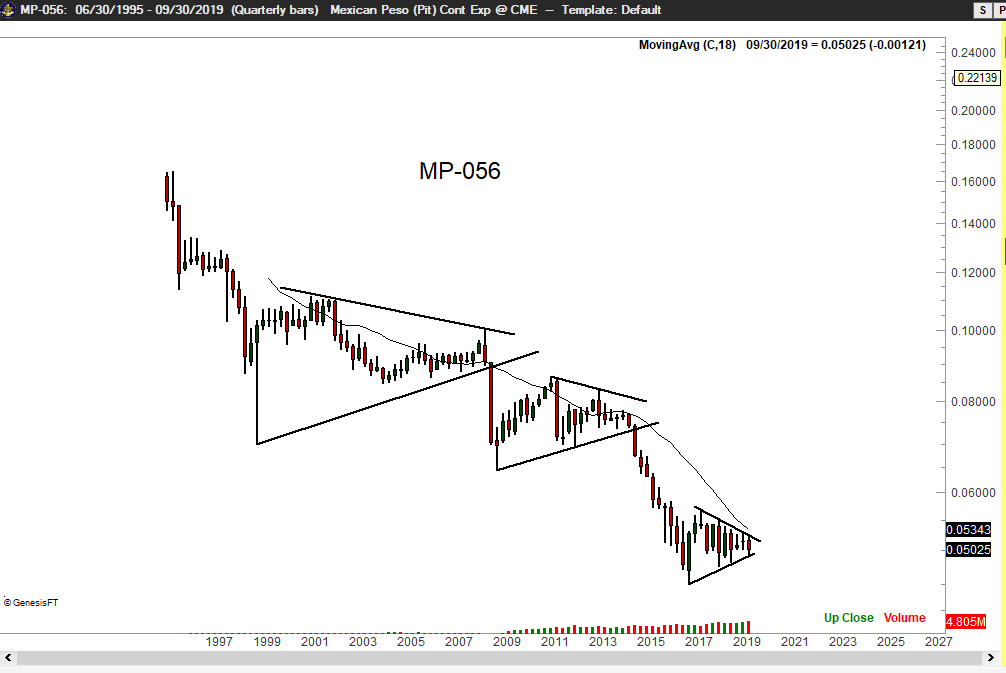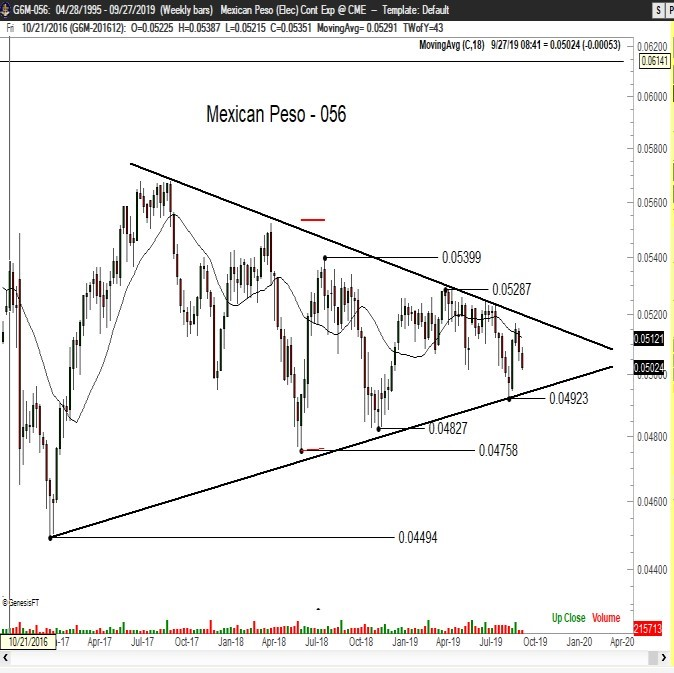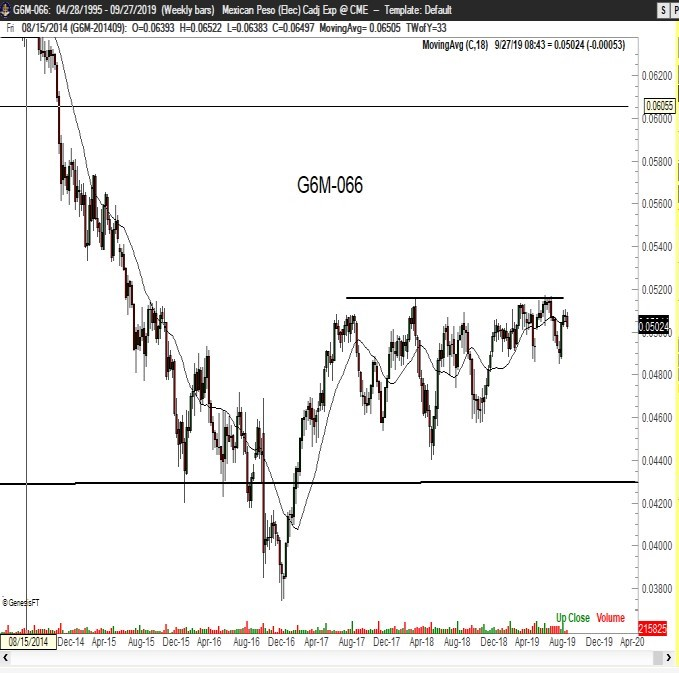 Brazilian Real futures
I have a greater interest in the Real than in the Peso. The weekly chart displays a massive descending triangle on the futures chart, traded in terms of the USD value of the Real (and a Cup and Handle on the spot graph, traded in terms of the number of Real per one USD). Based on CME settlement data as of Sep 26, the theoretical negative carry is approximately -300 BPs annualized.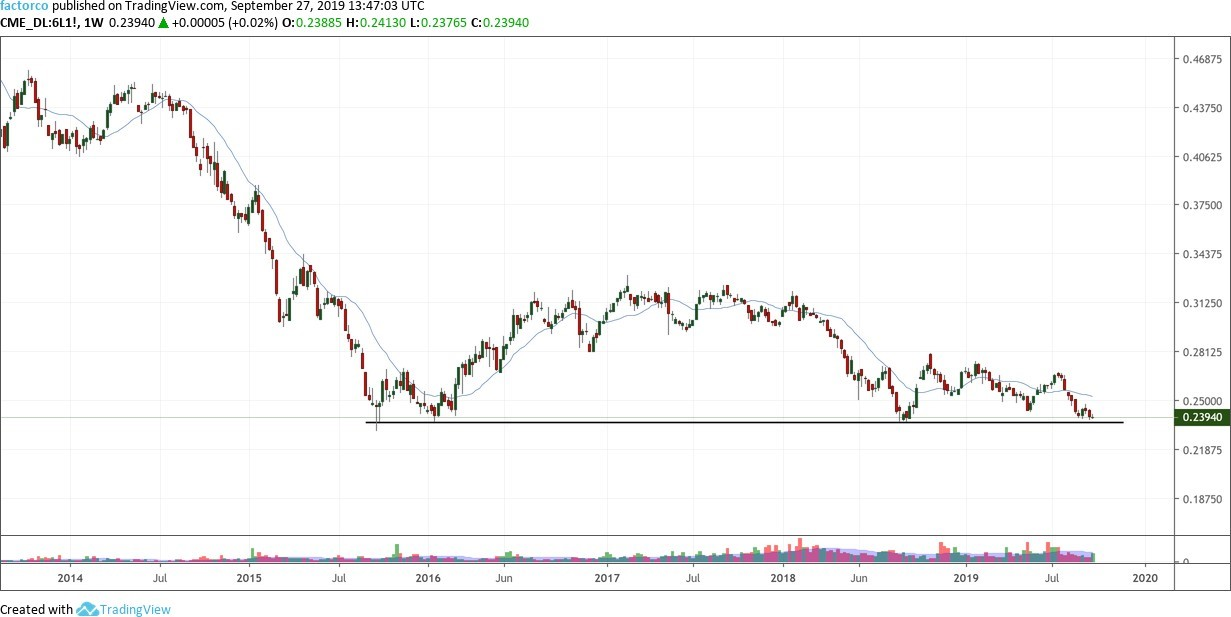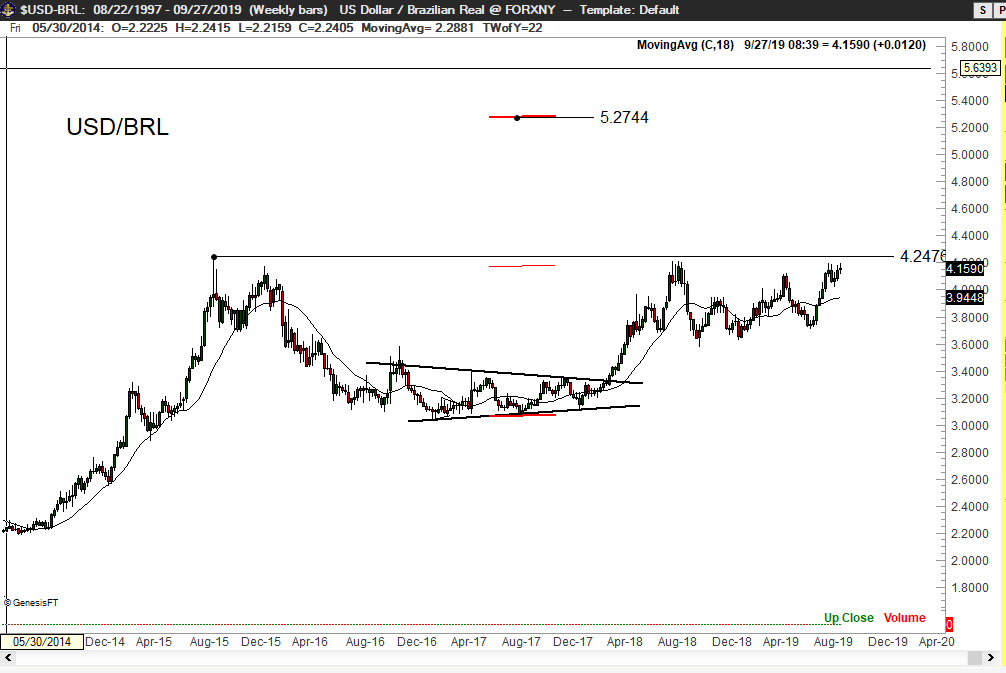 .. read the full post on Peter Brandt's Official Website
Article Syndicated by @yuriitonkov
Author Bio:

This article was written by Peter Brandt. An author, financial blogger and commodities trader.
Steem Account: @peterlbrandt
Twitter Account: PeterLBrandt
Learn more about Peter Brandt on his website
Steem Account Status: Unclaimed
Are you Peter Brand? If so, you have a Steem account that is unclaimed with pending cryptocurrency rewards sitting in it from your content. Your account was reserved by the Steemleo team and is receiving the rewards of all posts syndicated from your content on other sites.
If you want to claim this account and the rewards that it has been collecting, please contact the Steemleo team via twitter or discord to claim the account. You can also view the rewards currently sitting in the account by visiting the wallet page for this account.
What is Steemleo Content Syndication?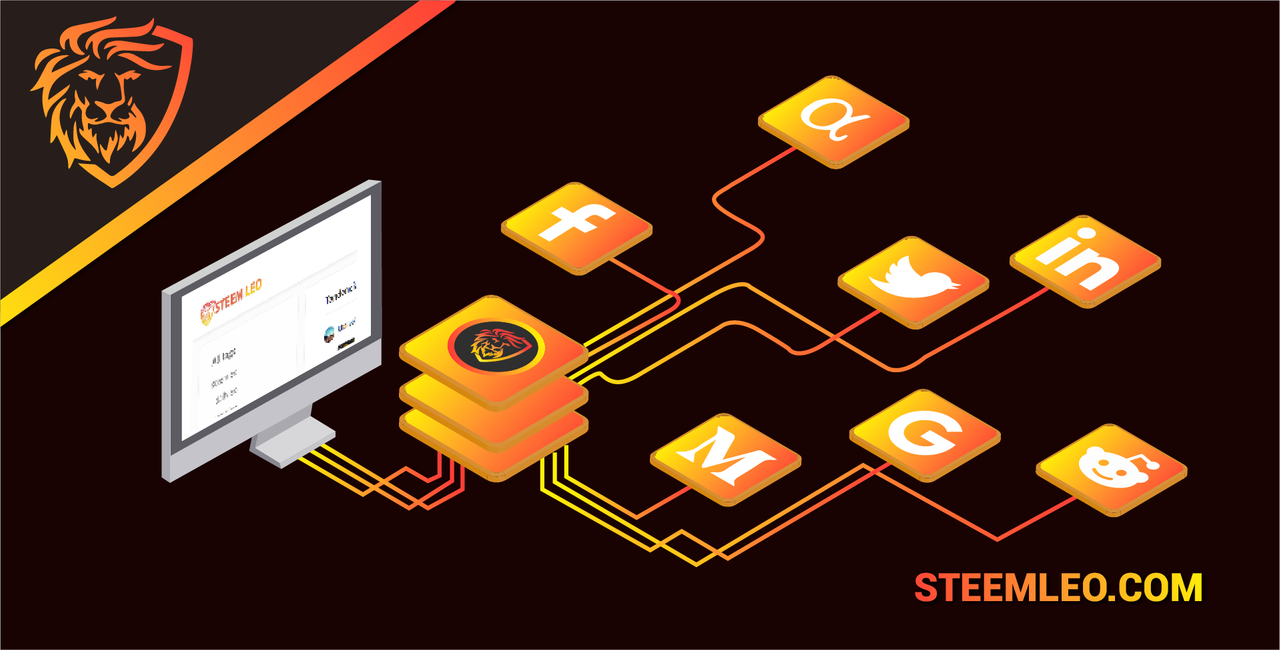 The Steemleo team is syndicating high-quality financial content from across the internet. We're also creating free Steem accounts for the authors of that content who have not yet discovered the Steem blockchain as a means to monetizing their content and we're listing those accounts as the 100% beneficiaries to all the rewards. If you want to learn more about Steemleo's content syndication strategy, click here.