Summary
Third-quarter revenues and other income were $36.12 billion, down 17.9% compared to a year ago and down 7% sequentially. Chevron posted third-quarter earnings of $2.58 billion or $1.36 per diluted.
Chevron had excellent results in the upstream segment in the third quarter with a production of 3,033K Boep/d, up 2.6% from a year ago and down 1.7% sequentially.
I recommend CVX as a long-term investment. However, the oil market is very volatile and unpredictable. Thus, I recommend trading the short term with about 30% of your position.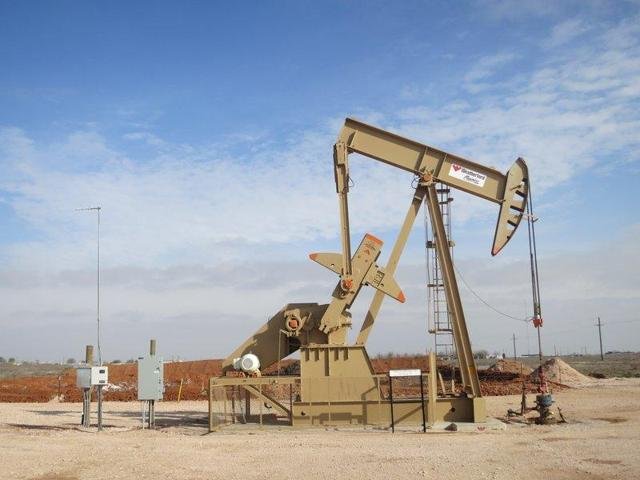 Source: A Permian Basin oil rig. Mose Buchele via NPR StateImpact
Investment Thesis
Chevron Corp. (CVX) is one of the six preferred oil supermajors fully tailored to be part of your long-term holdings of top oil dividend stocks.
Oil supermajors present what most investors and traders need: Cyclicality, volatility, and resilience - All-In-One package with high dividends.
The only problem for a savvy investor is to adopt the right trading/investing strategy that can reward you the most profit.
Chevron belongs in my list of first-class oil majors like Exxon Mobil (XOM), BP plc (BP), Royal Dutch Shell (RDS.A) (RDS.B), Total S.A. (TOT) and Equinor (EQNR).
I have recently added ConocoPhillips (NYSE:COP) in the list, which is not an oil supermajor since it spun off Phillips 66 (PSX). Still, I consider as equal when it comes to solidity and diversity. I have indicated in the chart below the market capitalization as of 11/09/2019 and the dividend yield of the seven companies mentioned above:

I have covered regularly these companies, and you can always read my other free articles as they are published by clicking here.
The investment thesis is quite simple with CVX. I recommend CVX as a long-term investment. However, as you know, the oil market is very volatile and unpredictable.
Quick Presentation
Chevron is present in various countries and continents. As an "integrated oil," it is engaged in many aspects of the oil and gas business, from oil and gas exploration, distribution, chemicals, and refining to even power generation.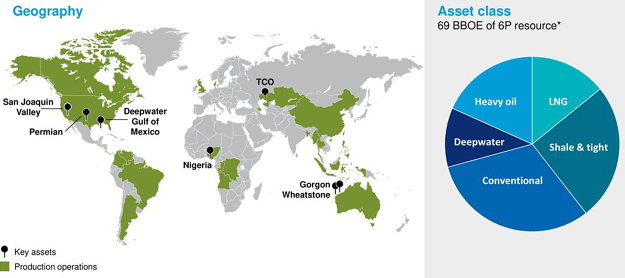 Source: CVX Presentation
One distinct characteristic that describes the company is a growing presence in the USA and, more specifically, in the Permian Basin.
Chevron is one of the leading producers in the Permian Basin, just behind Occidental Petroleum (NYSE:OXY).
---
Author Bio:

Steem Account: @funtrading
Seeking Alpha Account: Fun Trading
Steem Account Status: Unclaimed
Are you Fun Trading? If so, you have a Steem account that is unclaimed with pending cryptocurrency rewards sitting in it from your content. Your account was reserved by the Steemleo team and is receiving the rewards of all posts syndicated from your content on other sites.
If you want to claim this account and the rewards that it has been collecting, please contact the Steemleo team via twitter or discord to claim the account. You can also view the rewards currently sitting in the account by visiting the wallet page for this account.
What is Steemleo Content Syndication?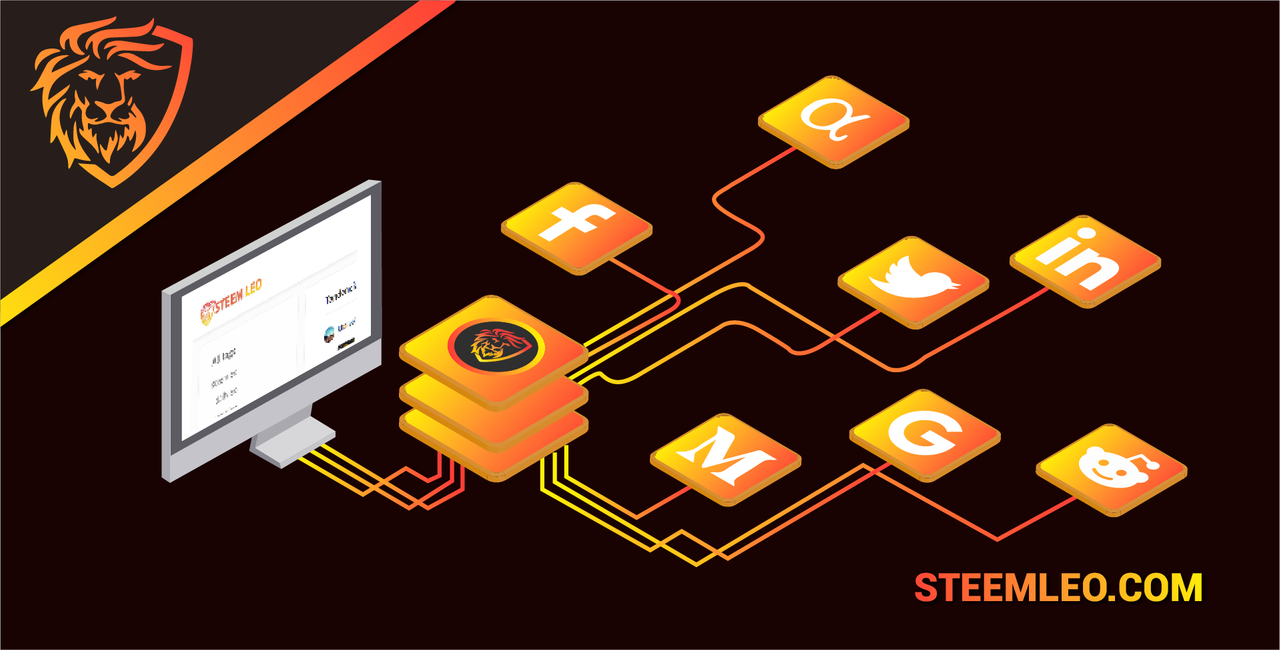 The Steemleo community is syndicating high-quality financial content from across the internet. We're also creating free Steem accounts for the authors of that content who have not yet discovered the Steem blockchain as a means to monetizing their content and we're listing those accounts as the 100% beneficiaries to all the rewards. If you want to learn more about Steemleo's content syndication strategy, click here.