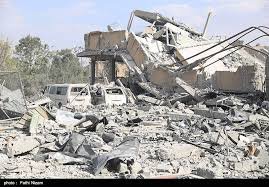 Local authorities and human rights groups in southwestern Syria say that in the areas under control of the government, Islamic State fighters have carried out several attacks after which at least 215 people have been killed.
Health officials say that more than 50 people have died in the main city of Svidaa. Some other reports have said that this number may be more than 200.
The Islamic State Group has taken responsibility for these attacks.
There are reports that after the attack there was a firing between the government-backed forces and extremists in the eastern part of the city.
The Syrian government had recently begun action with the help of Russians to regulate the occupied areas of the rebels in the southern parts of the country.
Correspondents say that the recent attack of the Islamic State is the biggest attack in the government-controlled areas in the past several months.
The UK-based Syrian Observatory for Human Rights claims that at least 114 people have been killed in this attack, in which more than 40 civilians are mostly pro-government warriors.
The United Nations says that at least 270,000 people have fled since the battle in this area.