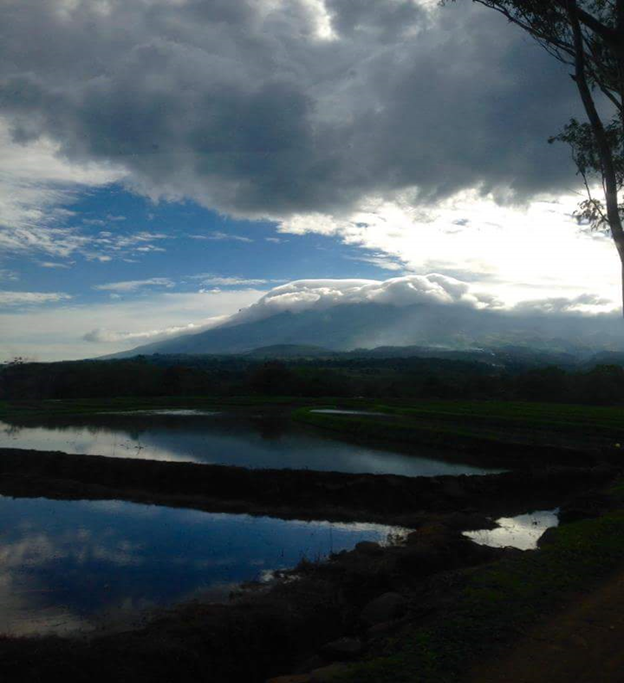 Hello there my Steemit friends! The photo above is the mysterious look of Mount Canlaon during dusk. It seems to blend in with the weary minds of the farmers. Weary in the sense that they felt the tiredness in their bodies after a hard days work from toiling their rice fields and their sugarcane plantations. But then, it's all worth it. At last, the sunset struck, time for them to rest after a hearty meal and face the morrow, hoping for a good harvest soon.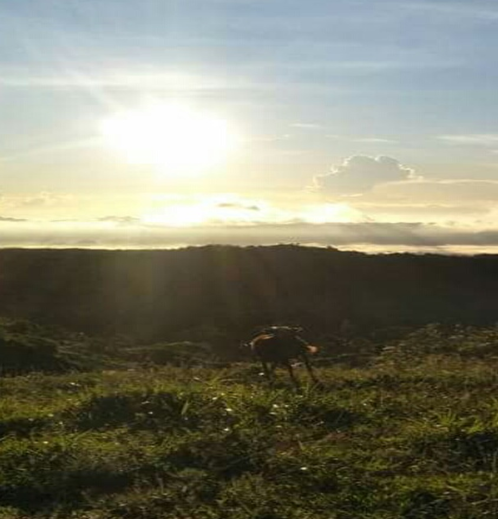 It was sunset when we passed by the grassland where farmers leave their goats to graze before they go to the farm.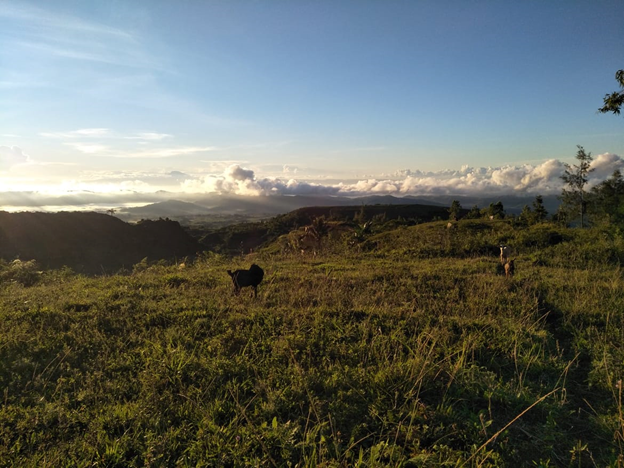 This vacant land will serve as their grazing place before planting of sugarcane begins. Meanwhile, they are free to roam the land until sunset. Their owners will pick them before sundown. Selling their goats is another option in case they are short of budget in their finances and in times of drought. The life of the farmers depends on the blessing of Mother Nature. Water plays a very important role in the life of the farmers where mount Canlaon is gracious enough to provide their needs.
This is my entry for "Take a Pic and Comment Contest #6, re: Sunset as initiated by @Olivia08