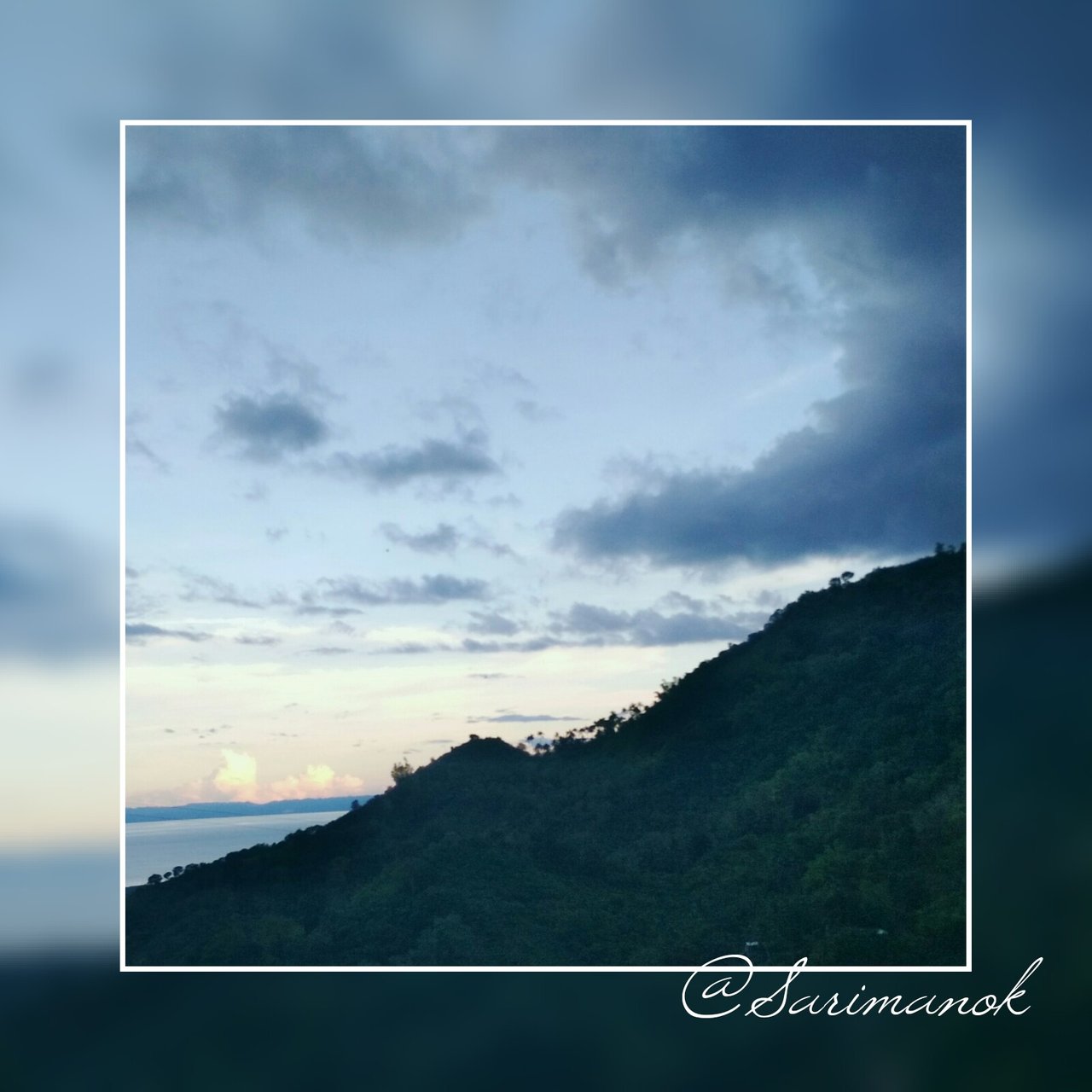 Hello there my dear Steemit friends! The photo above is a portrait of mountain and sea. I took this photo when I went downtown for some errands. It's about an hour ride in going down to the adjacent city. It's a long and winding road in going to our dear hometown, where I live with my family. What you see is just halfway in going to Canlaon. Can you imagine the height of this mountain as I took this picture overlooking the sea? In fact, its geometrical height is about 8,088 ft. above sea level as per Statistics record of Canlaon!
Far beyond the horizon are white clouds in its twilight zone, where daylight starts to embrace the darkness which I am experiencing while taking this shot. The white clouds cover the island of Cebu. Crossing the sea via ferry boat or Fastcrafts takes about 30 minutes to the 3rd biggest island comprising the Philippines.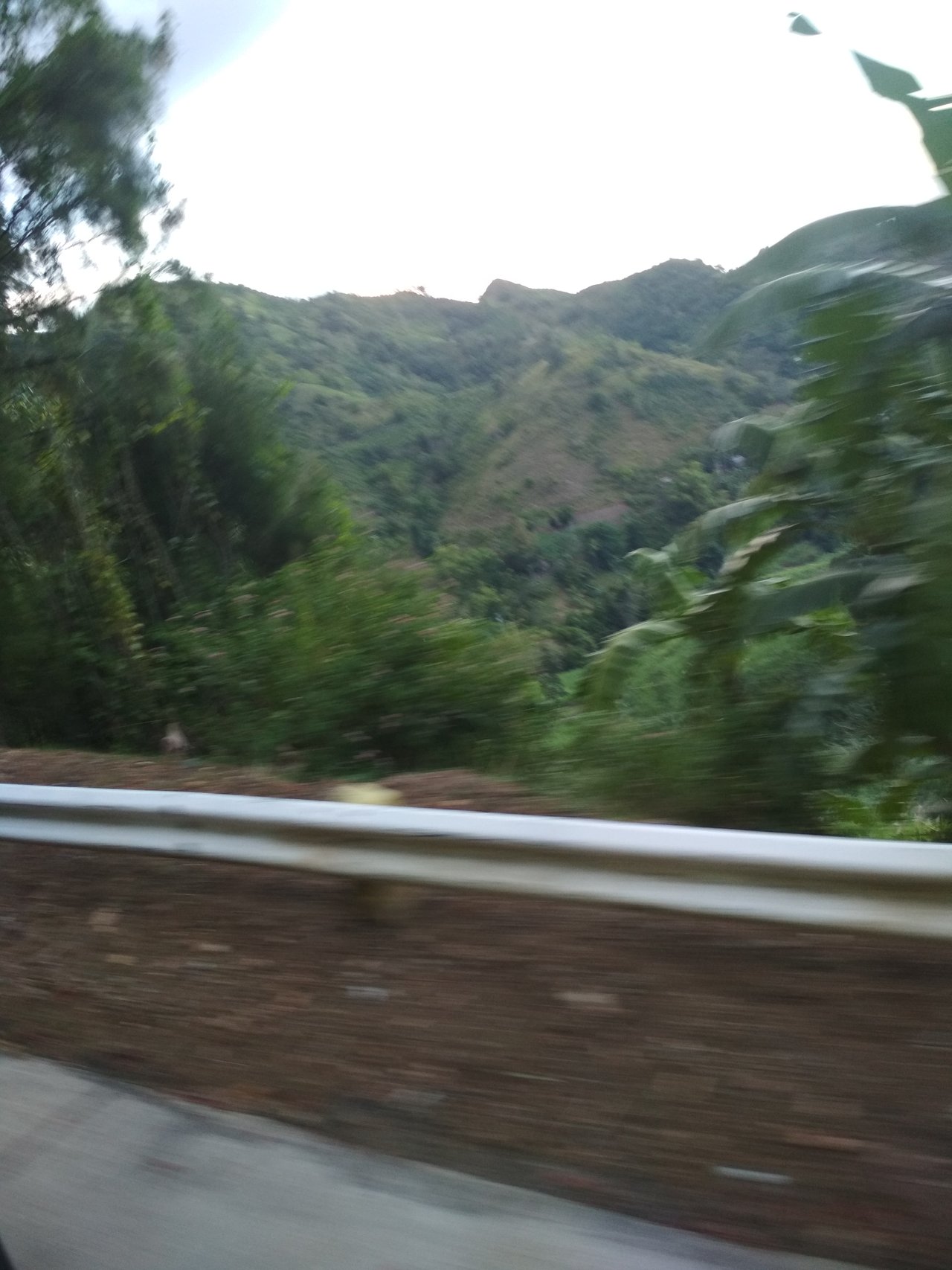 I am riding a bus as I took this photo which explains the blurry shades below. Anyways, the main purpose is to take shots of the mountain ranges. Below, the mountain may look silent but it's populated with farmers and workers of vast sugarcane plantations. The mountain ranges are planted with various species of trees to prevent soil erosion.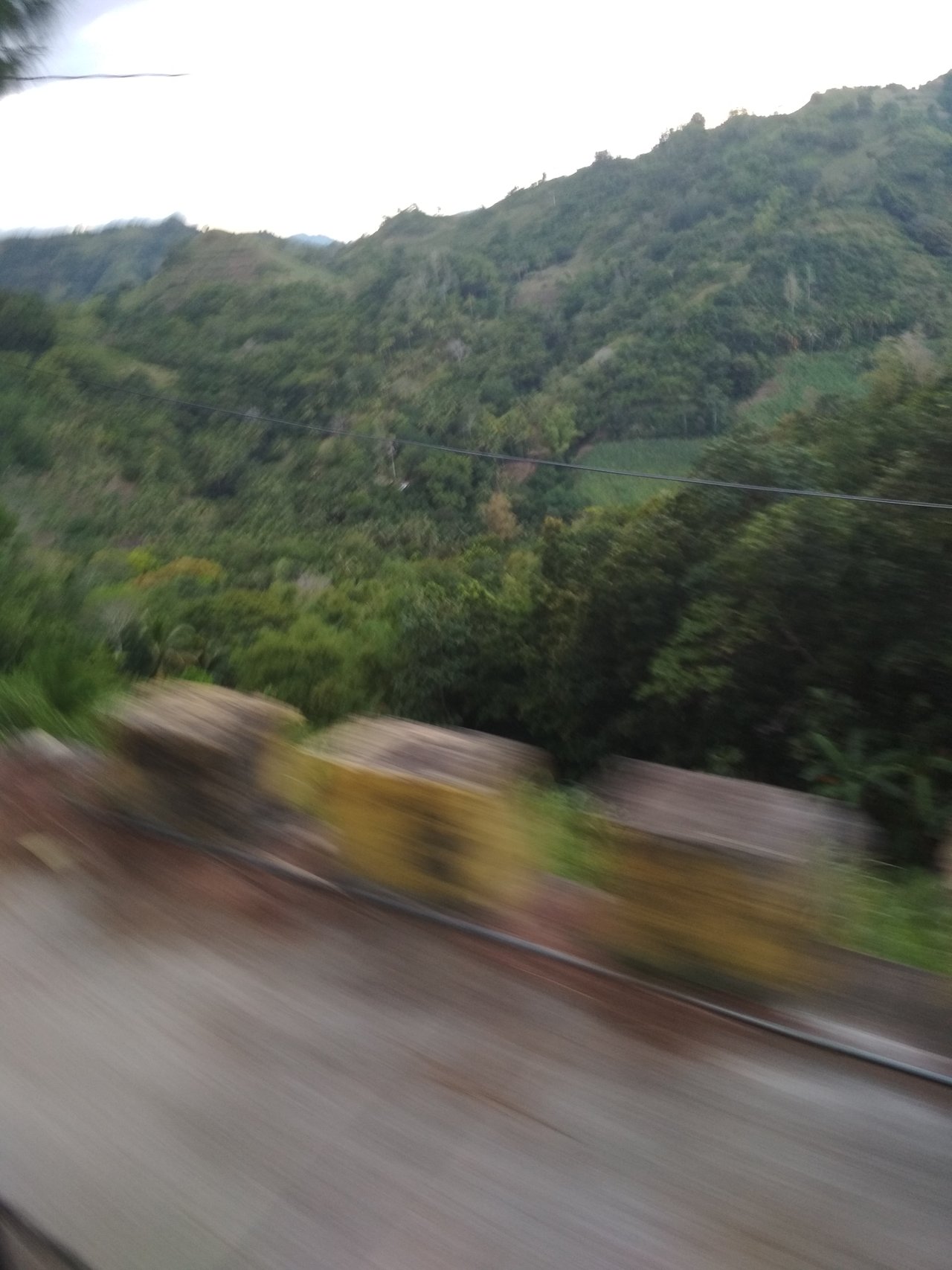 Heavy and thick barriers are put up to at least prevent road crash and/or something for you not to "fly" directly not upward but down, down the ravine! But don't be nervous guys, the road is wider now and our drivers know the way. The bus company sees to it that the drivers and the conductor are residents of this place or else you will have confusions as to where to stop. You see, a passenger would just tell you "Hey, drop me at the next water pump, will you?" Of course, the conductors already know where that is since he lives in that area! Funny, right? But that's the way it is here. It's a close-knit community. You will know where somebody lives only by his/her family name, unless you're not from this place originally. You will easily be recognized if you visit our place so if you want to see somebody, just give the name of the person and they will bring you there.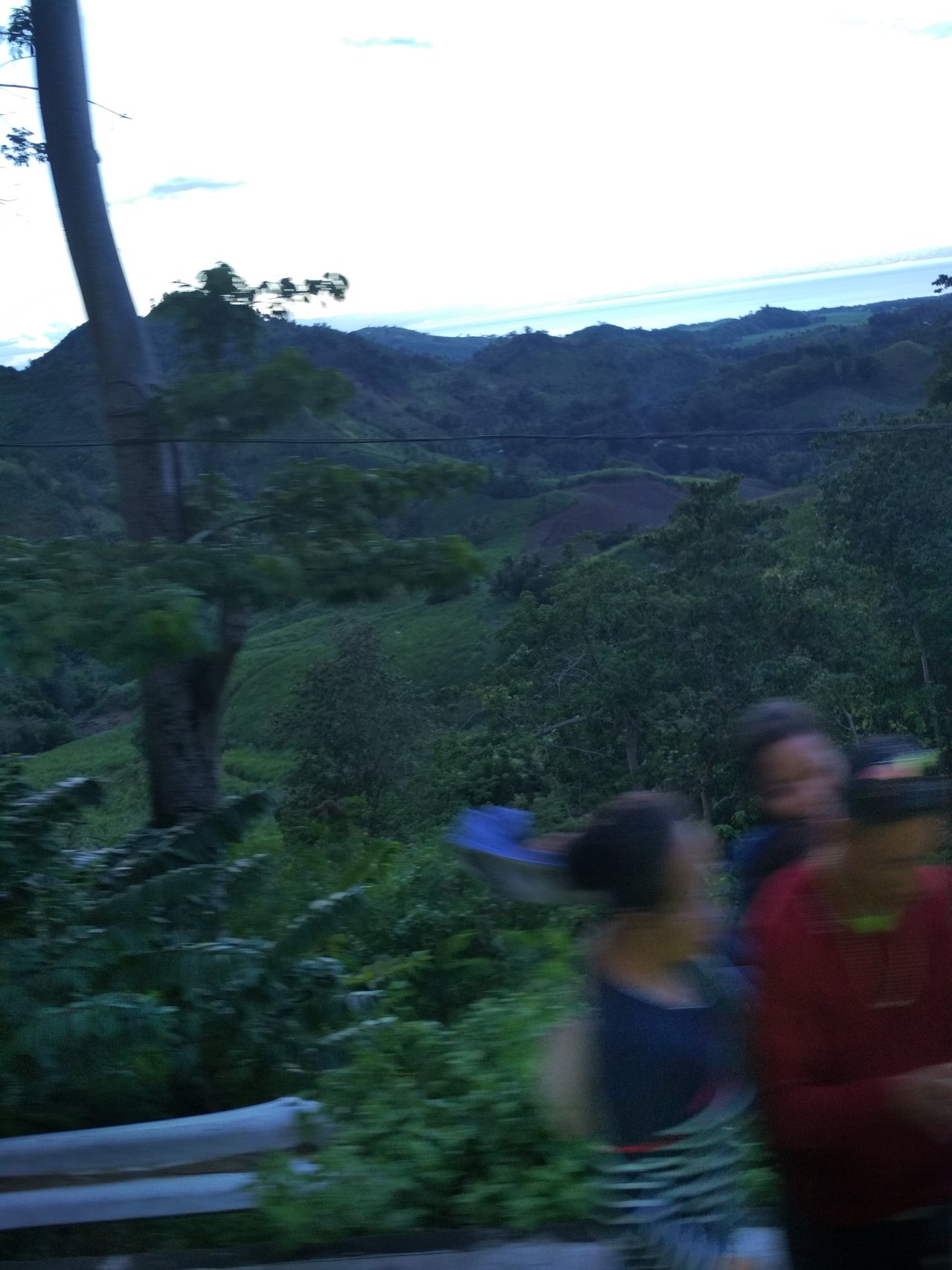 More often than not, the means of transportation of the people here are motorcycles for faster travels just like that vehicle beside. They take 2-3 back riders. Our bus is going up that's why the sea seems to go upward too. Our road is cut from the mountainside hence you can see the panoramic view of the mountain ranges. Don't look down so you won't get dizzy.
This is my entry for Take A Pic and Comment #7 as initiated by @olivia08.
Note: This is an Invitation to join #ccc for Guaranteed 👍= 👍 Daily Income 💵 = 💵 and Payout 💸 = 💸 for Newbies (2.0) 🐟 🐟 🐜 = 🐜 🐛 = 🐛 in #ccc 👣 = 👣 and Follow 👣 = 👣 the Honor Code 🏅= 🏅 - the Creed (Conditions and Limits Inside) AND the latest update <<< please click to read.`