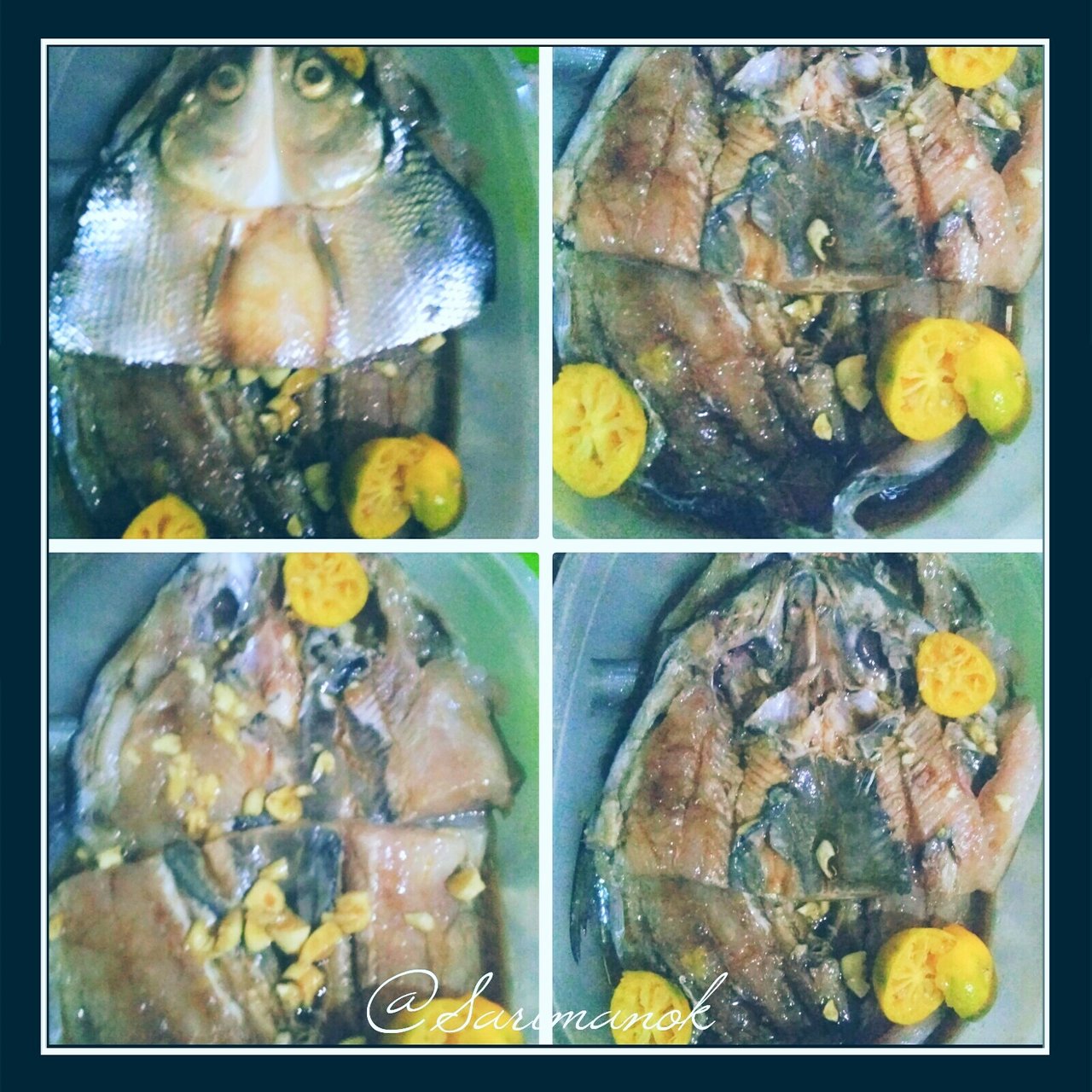 Hello there my Steemit friends! This is my entry for today. I went to the wet market and a kilo of bangus (milkfish) @200/kilo. If you want it deboned, you only need to pay 10php each so I had the two deboned for 20php only. It's very practical since you don't need to remove those tricky thin bones these bangus fish have especially along its tail. They slice the fish backbone first, turning it into half like a fan. The usual process is not to remove the scales so that the back won't get burned when frying it.
For boneless bangus preparation, it is best to have it marinated first. You need the following:
1 clove garlic, minced
1 tsp. pamienta or black pepper
1/2 cup soy sauce or oyster sauce
1/2 cup vinegar
1 tsp brown sugar
Salt and seasoning to taste
3 medium sized lemonsito or 1/2 slice of lemon, squeezed evenly
Mix all ingredients all ingredients and spread atop of each fish. Let it stay marinated for at least 30 minutes to let the mixture absorb the meat. For me, I want it sliced in half for easy frying. I wrap each in a plastic pouch, put atop each other in a plastic container. I let it freeze until needed. The purpose of the plastic wrap is to prevent the marinated fish from sticking to each other. Marinated boneless bangus is my Antonia's favorite dish too.
We call this 'Tulingan' in Cebuano dialect and 'Panit' in Ilonggo. This is smaller compared to our supply in Mindanao. They're as big as those tuna fish. I prefer it grilled with lots of spices inside the belly or have it deep fried to make Escabeche.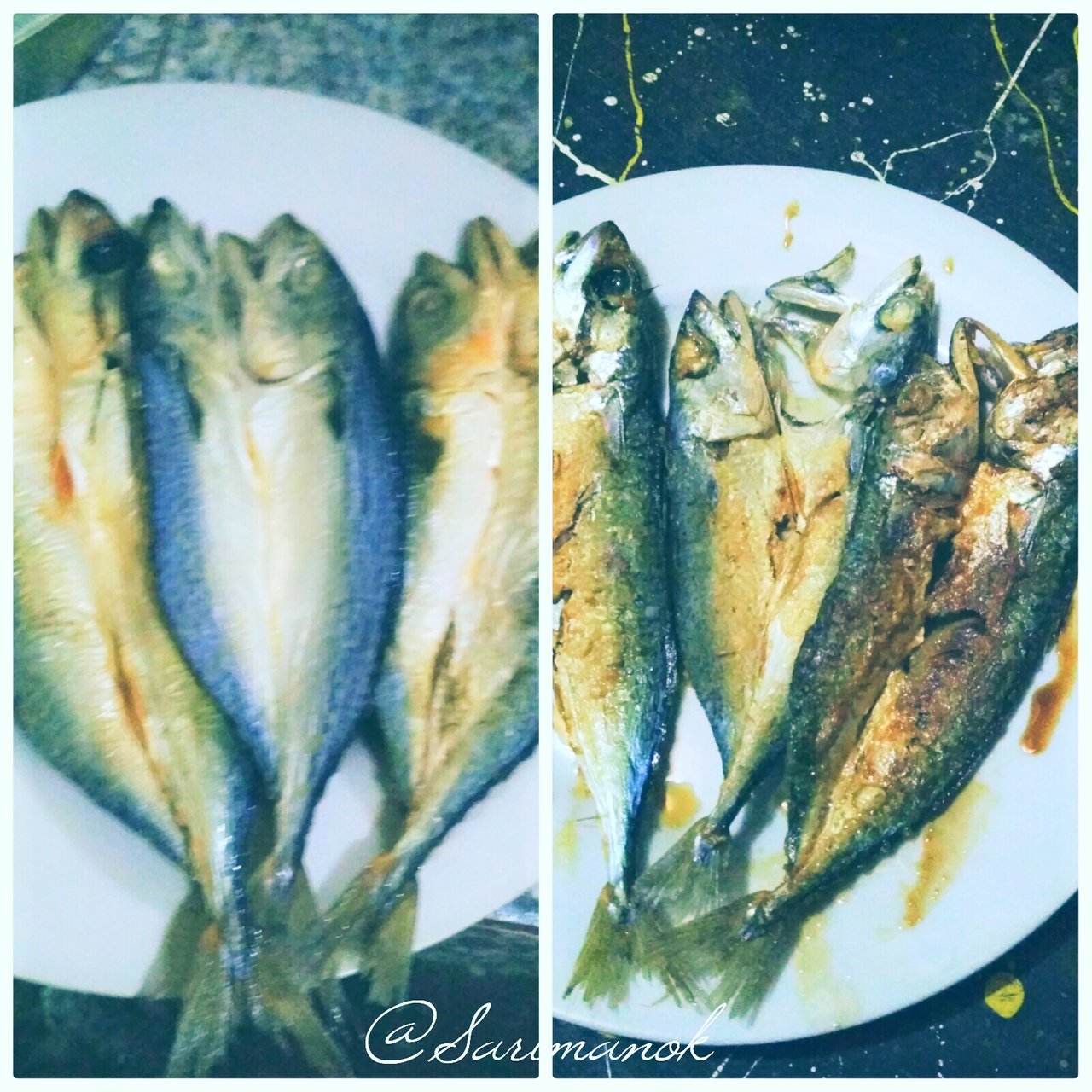 We call this 'Bulaw' because it's yellowish. It is tastier when dried under the sun. Pinoys like to eat fried fish as an appetizer or as a second menu to dip with or to pair it with cooked sweet potatoes, unripe banana or cassava.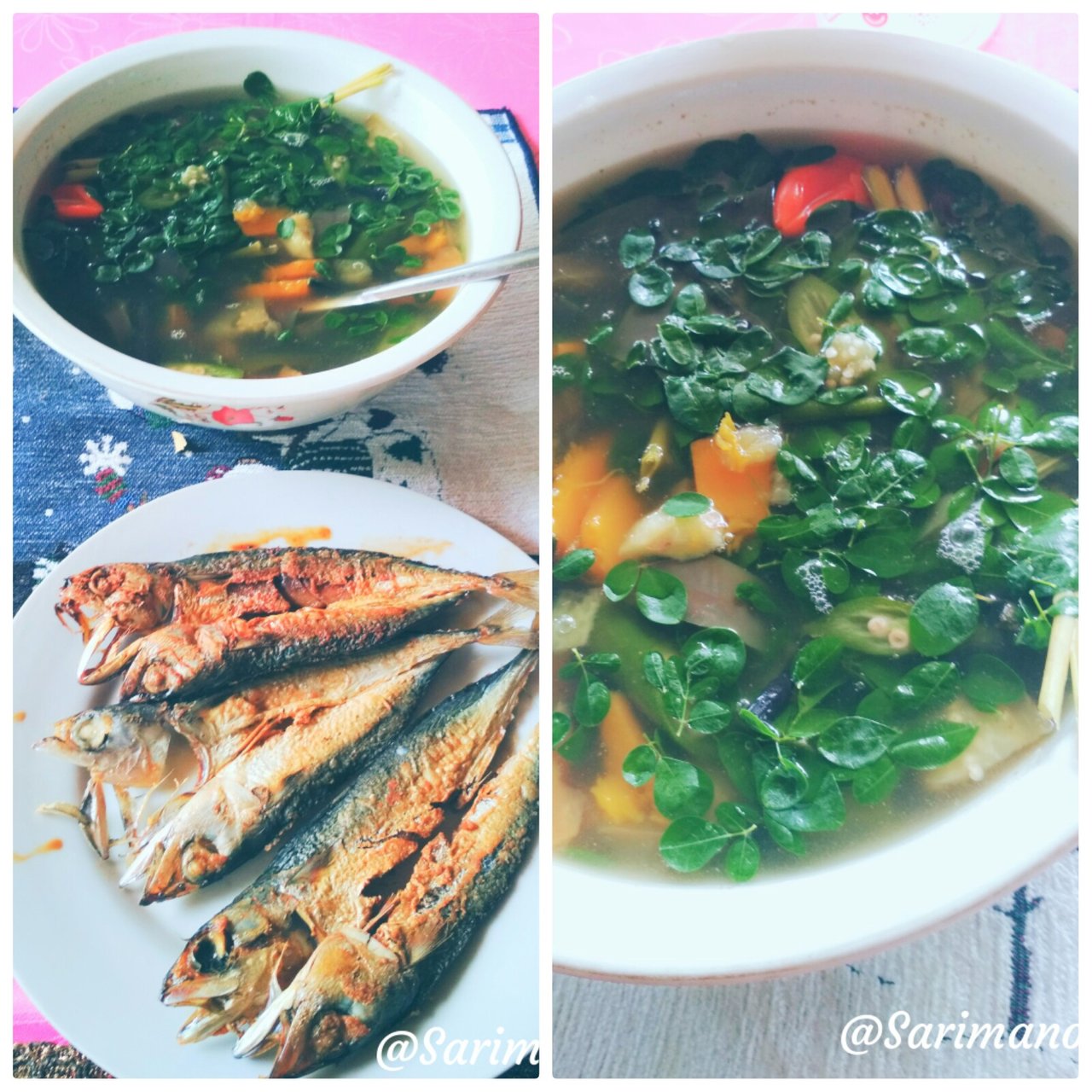 Fried fish or bulad is a good pair over veggie soup. It's a typical Pinoy delicacy. More often than not, OFWs loves to prepare the Pinoy dish after all those delicious and sophisticated recipes they have tasted abroad. Indeed, there's no place like home!
I would like to thank @olivia08 for initiating this contest and to the curators who in one way or another have made this contest a success.
God bless us all!
I would like to invite everyone to join mhttps://steemit.com/@team-ccce in @team-ccc, @atongis contest @zephalexia's upgaged, @ecotrain @mrnightmare89's riddle, @tggr's snapfeed @travelcontest by @lightcaptured, @axeman @worldcapture 's peoplephotography and @melinda010100 shadowphoto