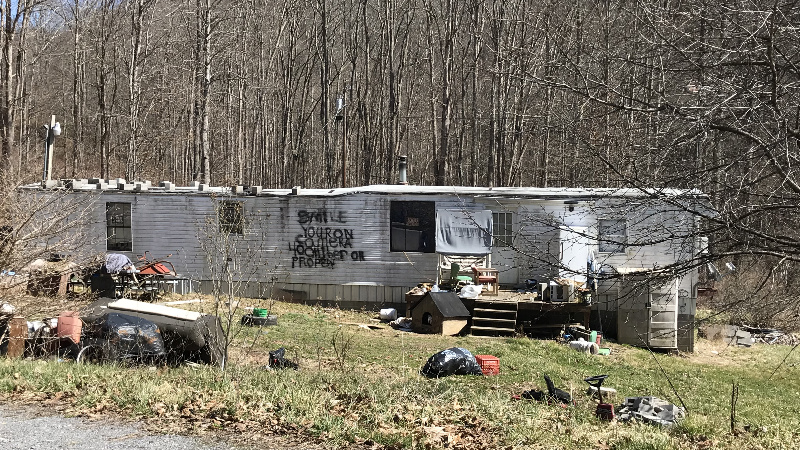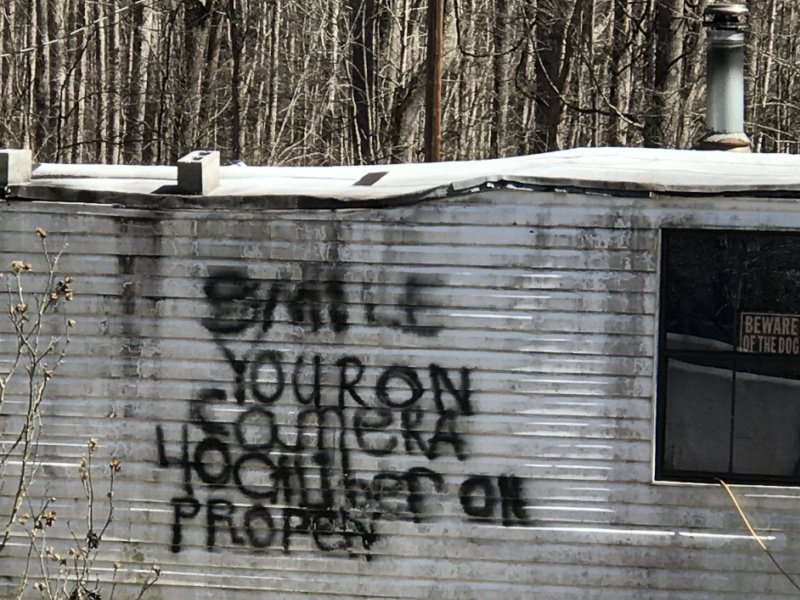 Operating an animal rescue in Central Appalachia has been thankless, tireless work, often brutal. Believe me when I say the community doesn't want us here, any more than they want other charitable outreaches that require an effort of change. Our message to spay and neuter to reduce the number of unwanted pets has not been well received. Neither has our assertion that the community itself has a responsibility in preventing widespread social decay. The animal issues here are just a symptom. The problem itself is far, far greater.
McDowell County, West Virginia, was the location of the first food stamp dispersal to residents in 1961, a project spearheaded by President John F. Kennedy. Again in 1964, President Lyndon B. Johnson targeted this community for trial implementation of welfare initiatives like Medicare, Medicaid, free school lunches, and similar programs. You can read more about this in a 2014 article by Tessa Rath, published by Discovery Institute:
https://www.discovery.org/econ/2014/04/22/the_reign_of_poverty_in_mcdowell_county/
From my perspective living and operating a 501c3 nonprofit only a stone's throw from the McDowell County line, it doesn't seem that these welfare programs were at all successful. Instead, it's possible that they've helped create a "community with its hand stretched out," a subculture of Americans with a strong sense of entitlement to "free" services and products, and an equally strong sense of outrage when asked to contribute themselves to community improvement. Welfare mentality is no respector of lines on a map, either. This type of backward thinking infects all communities here in Central Appalachia and is passed down from generation to generation like bad DNA. By the time a child reaches high school, education begins to seem pointless when the goal is to qualify for a monthly social security check and expect the government to subsidize every basic need.
A quote from the article linked above:
Fourty-six percent of children in the county don't live with a biological parent. The death rate from drug overdose is over eight times the national average. The incarceration rate is among the highest in the U.S. In the 1950's, 100,000 people called McDowell County home. In 2014, that number has plummeted to 21,300, and the county is populated only by those who can't leave due to lack of education or skills, or have family connections that keep them rooted in the area. With the disappearance of coal mining jobs, many families now rely on Social Security, food stamps, and disability payments. Dependence on government money has become "a way of life, passed from generation to generation." Fewer than one out of three participates in the labor force (works, or is looking for work)–a figure that compares poorly to the national labor participation rate of 63.2% (as of March 2014, according to the Bureau of Labor Statistics).
Have a look at the following screenshots of actual Facebook comments that appeared on a recent TARC post. Below those screenshots is an image of Topix comments from a few years ago when Virginia Baseball Hall of Famer Billy Wagner attempted to promote a sustainable education option for local children. A fierce, well-practiced mob mentality reflects a dim view of charity work if it requires participation from those it purports to help. Echoes of the same mentality are ever-present in the social media attack launched against my rescue and myself personally.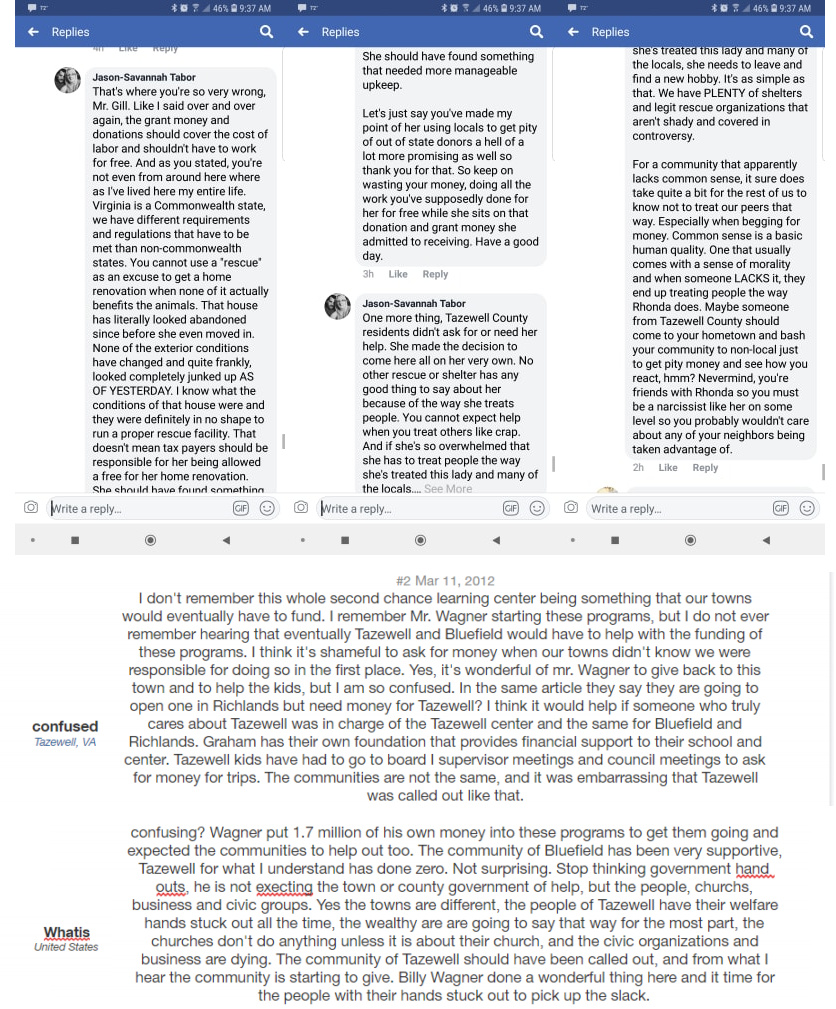 Now read another excerpt from the same NYT article as I quoted before:
McDowell County is aware of their detachment from the rest of the country, and places a large importance on staying loyal to "us," as opposed to "them." Fifteen-year-old Emalee sees the possibility of pursuing a college education in her future, but her family doesn't want her to go. Says Florisha McGuire of leaving her small West Virginian town to attend college: "you'd think I'd committed a crime."
I'm being treated as if I committed a crime for asking the community to help build an adoption center and public dog park to save and improve the lives of thousands of animals this community throws away every year. I'm being treated as if I committed a crime for telling a woman seeking help with puppies rejected by her female dog that a simple spay would prevent such things from happening. I advised her to seek the advice of her veterinarian, because we are currently unable to help. Apparently I was supposed to drop everything and rush to this woman's aid, bail her out at no cost to her, and "save them puppies" whether we have the resources to do so or not. My refusal to oblige means, in Appalachia-speak, that TARC is not a "real rescue" and I am a fraud using donated funds to renovate my home and take vacations to the beach, and that anyone affiliated with us is a narcissist and doesn't care about other people in the community. But I'm in good company, since based on the Topix post, Tazewell County treated Billy Wagner exactly the same way despite the 1.9 million dollars of his own money he invested in the future of this community's children.
Several people posted statements on our GoFundMe campaign that are patently libelous and we've received no further donations since. TARC has definitely suffered punitive damages because of the attitudes and behaviors of Appalachian locals on social media. Enough to shut us down? Hardly. We weren't receiving local support before. All our help comes from out of the region or from blockchain communities.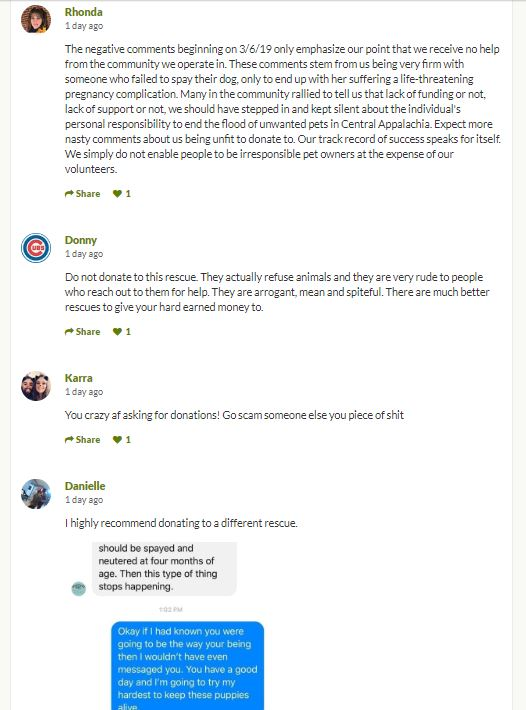 https://www.gofundme.com/help-us-celebrate-5-years-of-rescue-with-a-gift
Still, it's a harrowing thing to be located in the midst of so much hostility and violence. Sometimes the headlines of our local papers read like headlines from the cartel cities of Mexico: "Ambush! Two Police Officers Dead." That one was from eight years ago, but appeared this week as a "flashback article" beside the headline: "Two Shot, One Dead."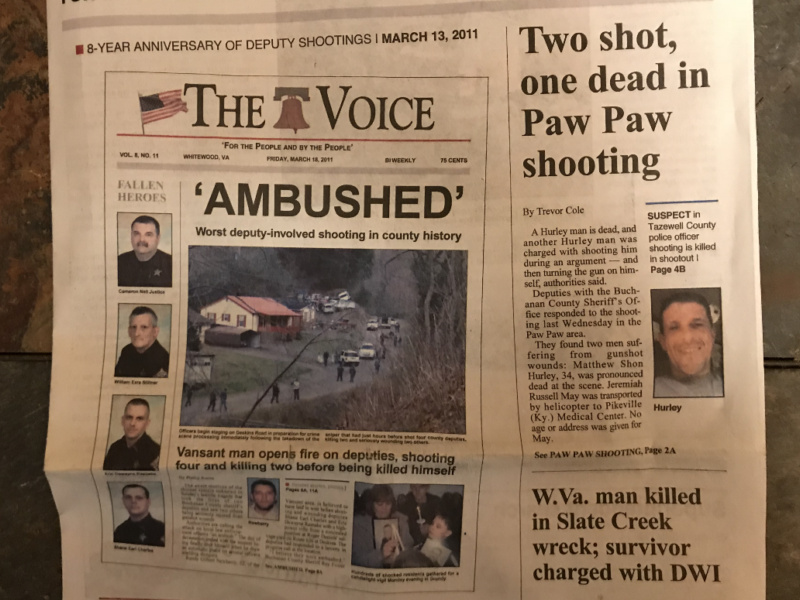 In the same paper, a few pages over: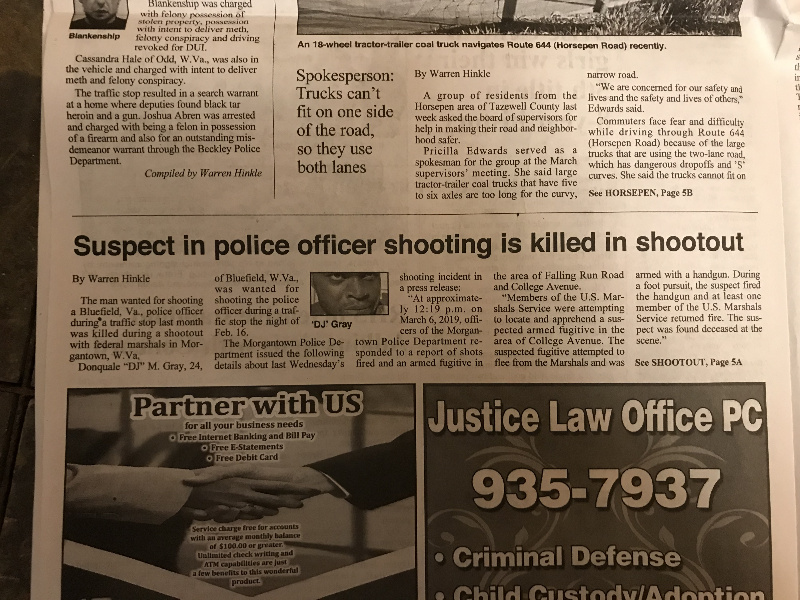 And then, of course, there's this: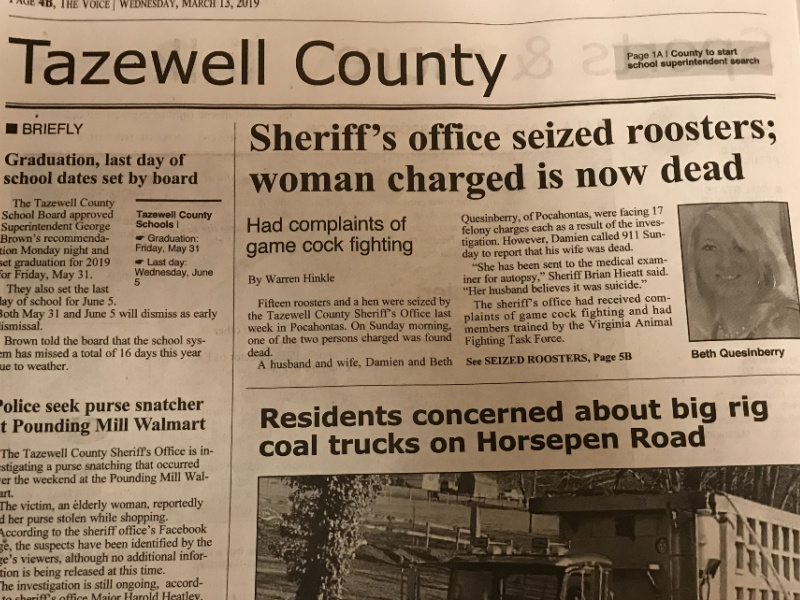 Ignorance As a Way of Life
An alarming number of people seem married to their ignorance and backward thinking and mount great defenses against new ideas and change. Sadly, it's this very ignorance that has come to define our region. People aren't interested in the truth. J&J News, a local Facebook tabloid reporting service, has yet to approach me for information about the actual work we do. They were more than happy to "report" that I was "rude" to the woman with the puppies, however, and were quite permissive when it came to allowing the community to post libelous comments about TARC and about me. When this becomes the public-facing image of a region--willingly uneducated and deliberately uninformed--it only serves to underscore the stereotypes that cause such great offense.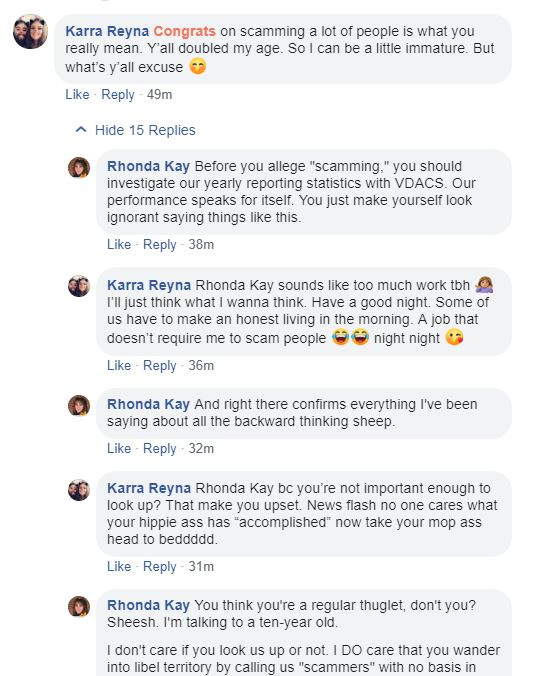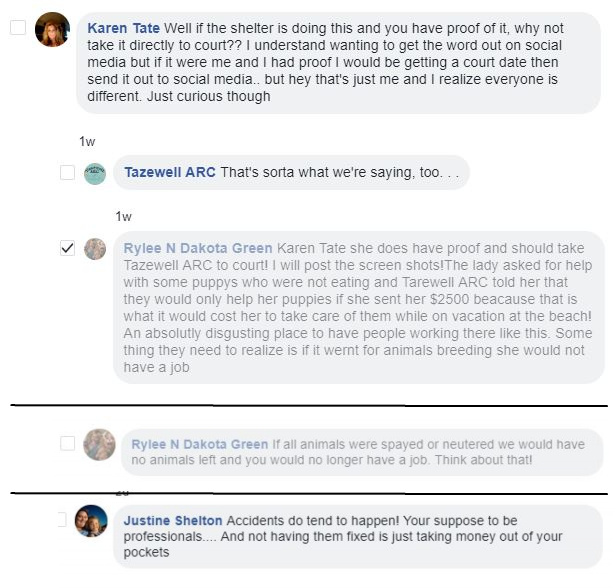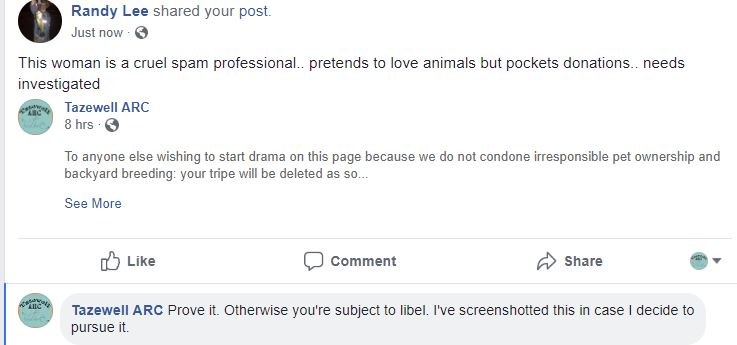 In what universe would anyone believe that running a private rescue is a paying job? I've invested more than twelve thousand dollars of my own money over the years trying to save the animals Southwest Virginia throws away like trash. I've lived without heat, a flushing toilet, and a decent vehicle for five years just so I could keep the rescue viable. I've done the work no one else here has been willing to do, and made the difference no one else here has been willing to make. But it has been at great personal cost and sacrifice. The more people accuse me of using these animals for financial gain, the more hope I lose for the region. It takes a special kind of stupid to not understand the toll that working in rescue takes on a person.
So what's to do about this--the accusations and the hostility and the mob mentality? The same thing everyone else has done who tried to make life better for future generations in Central Appalachia—turn tail and run? No, that's not me. I have a different plan, and it's a doozy.
Being a seasoned writer with connections gives me a powerful advantage: I can paint word pictures of this culture in printed form that will—and already has—gotten the world's attention. Southwest Virginia has never confronted the reality of having a writer hidden in their midst for a decade taking notes, a writer who isn't frightened away by the threats and posturing but instead sees a thousand ways to use the local drama to tell her story. Out of my experience has come High Kill, a novel already getting industry attention through the distribution of advance review copies. Steemhouse Publishing is not yet releasing the names of those who received ARCs, (Advance Review Copies, not to be confused with Animal Rescue Coalition) but let me assure you they are names most people around the world will recognize.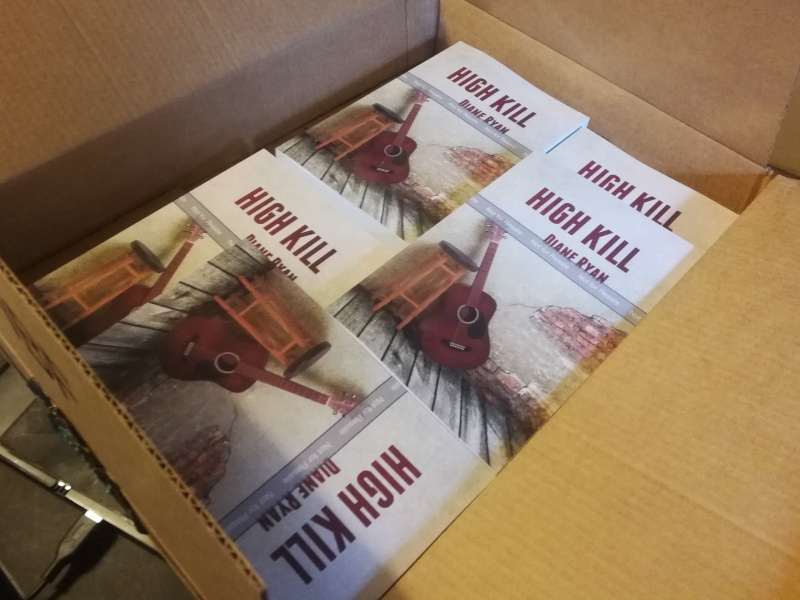 photo by Michel Quievreux
In the meanwhile, TARC is suffering from lack of donations and local support and hopes the blockchain community can help us yet again. We take donations of Steem, SBD, and FIAT via Paypal transfer. (rescue@tazewellarc.org) Here is an opportunity to make a powerful statement about the power of Steem and its unshakable communities. Please note that donations to TARC are tax deductible in the U.S. since we have an IRS nonprofit 501c3 designation.
Also note that authorities and animal control officials in our community do not subscribe to the mob mentality described above and visit our facility frequently on routine business. We enjoy a great relationship with them because they know the truth about our business practices and have seen our work firsthand. In Tazewell County, ACOs are fully empowered sheriff's deputies and some of them have more professional animal welfare training than most ACOs in the state. So believe me when I say this: if TARC were operating under shady or fraudulent circumstances, we would have been "found out" long ago, charged with crimes, and shut down permanently. As it stands, we have not received a single citation for improper care or any crime whatsoever, and these ACOs have been inside our facility as recently as this week. I am always happy to see them stop by.
Our sabotaged GoFundMe fundraiser was for $5,000. We did receive some pledges from out of state that bring the need down by more than half. Immediately, we owe a $500 vet bill for a dog whose face was avulsed from his skull (see this article) and we also need funding to take four difficult dogs to new hope and new homes in New Hampshire. The rescue there is the only one who will accept them, since all four have troubled pasts. Please consider giving and giving hard to help us make it through this unpleasant part of the journey. Better days are coming. We just have to hang on long enough for the sun to rise on them.