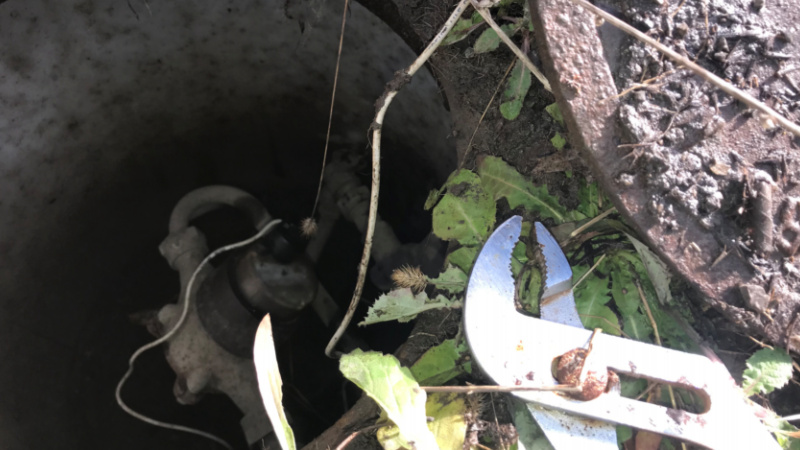 The situation with our water lines here at the rescue...let's just say it has been a challenge.
During the recent cold snap, our water supply in the basement froze, and when it thawed, the pipes burst. This was an old system with metal pipe and rusted joints, so repair didn't make a lot of sense. Total replacement was the only reasonable option.
Since any kind of reliable help is almost impossible to find in Central Appalachia, I took this project on myself. I've never plumbed a house, especially alone. But necessity is the mother of invention, so on the spot, I invented a set of skills I've never had before and got to work.
First I had to purchase materials.
Then, with the help of @catherine813, I got all of the pipe run but I was missing two adapters that would convert from CPVC to PVC. I thought at the time I took the video that we'd have water the next day. I wasn't counting on there being no adapters of the type I needed in the entire region of Southwest Virginia.
By Saturday evening, I'd tracked down all the pieces and parts I needed to construct an adapter, since a ready-made one wasn't available. I closed the entire system Saturday night and let it sit until morning to give the joint compounds plenty of time to set.
First thing this morning, I went down to the meter and turned the water back on. Nuthin. I couldn't hear anything traveling through the pipes. Inside, no water flow. I left all the valves open in case the line had frozen at the meter and I waited.
A few hours later I heard a flood in the basement. The water had indeed frozen at the meter and once it thawed, the sudden rush separated a non-glued joint in the main supply line. I realized at that point that I had forgotten to put hose clamps on it. I ran down to the road and turned the water off at the meter again. But then I couldn't find the hose clamps that I know darn well are here somewhere, so I headed off in search of some to buy and hit paydirt at Advance Auto, since all hardware stores and half the town here is closed on Sundays. Clamps installed, I turned the water on one more time and waited.
My connections held. All of them.
Sadly, my initial assessment of the damage fell short by about four inches. When I first discovered the flooded basement, so much water was pouring from the main lines that the 1/2" hot water supply line going upstairs to the kitchen sink wasn't getting enough water to tell me it had a major leak, too. So tomorrow I have to make yet another trip to town, hope I can find a short piece of 1/4" CPVC and two couplings, and if I'm lucky, water service will be restored here as soon as I patch that line.
This whole ordeal has been frustrating and taxing. We're still about two hundred dollars short of being able to cover Milo's first vet bill for his injury (see post about that here ) and his first follow-up visit is coming up tomorrow. Now the cost of plumbing supplies, on top of all the regular bills and expenses we owe for the month. So if anyone is feeling generous, or maybe is just impressed by this girl's resourcefulness with a major plumbing project, please consider donating to help us cover costs. No amount is too small, and all amounts are appreciated. Thank you!
We accept Steem and SBD transfers, and FIAT donations through PayPal at rescue@tazewellarc.org .