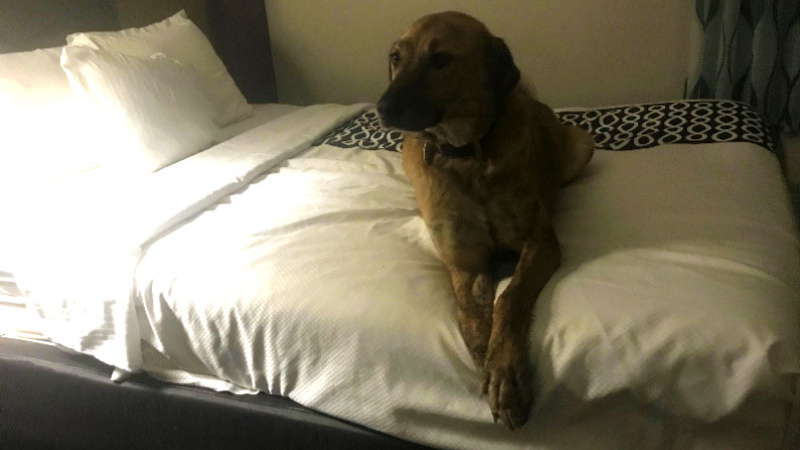 Milo is home now, resting and healing and not understanding why he has to wear a cone. Poor guy bumps into everything. But he's better, thank goodness. Our vet had to reattach his face to his head, but the wound already shows signs of healing. Prognosis is excellent.
When the other animal bit him, the strength of the bite literally separated layers of tissue from his skull. Then as the wound drained, his scalp degloved. He'll be on antibiotics for the next two weeks, but should not have any lasting complications from this injury.
Our bill at the time I picked him up was more than $500 USD. We have approximately half that. We have until Monday to settle the bill. Yesterday we also had to buy $140 of plumbing supplies that still need to be installed. In addition to all of this are the regular bills and expenses we owe every month. We are desperately in need of emergency funding to get us through this.
For our blockchain supporters, we have a Fundition campaign. As you can see, we haven't met our goal. This would be a great time to offer help.
For other supporters who wish to offer immediate help in the form of USD, our PayPal link is https://www.paypal.me/tazewellarc , and PayPal ID is rescue@tazewellarc.org . Any amount is appreciated.
See our original post about this HERE.