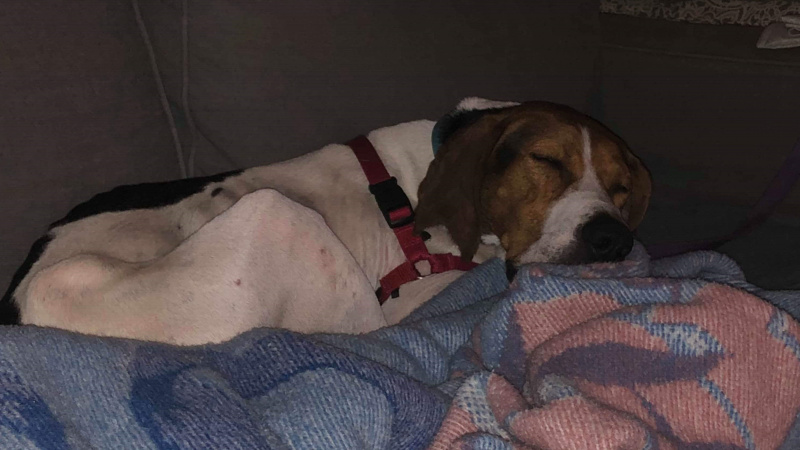 One thing we love about our New England rescue partners is the way they keep us informed about the dogs we send. Although it's not always possible for us to follow the outcomes of every single dog, for the most part, we know when each dog is placed in a home and sometimes, we even stay in touch with the new owners.
We got some news about Barkley yesterday. Remember the hound who a very cranky man brought to our rescue and threatened to dump in the woods if we didn't take? And resulting disagreement resulted in a bit of a brawl to try and save the dog off the back of the man's truck? If you didn't know about this, read more HERE.
Well, Barkley has been through the wringer. He was unfortunate enough to be born into a hunting breed, which in the region I live in, means almost no socialization, no vetting, and life on the end of a chain or in a tiny pen. Barkley came to us with no manners, no training, no impulse control, and no clue how to behave around people. He was very sweet even then, but an absolutely incorrigible mischief-maker.
The news we received is that Barkley has gone into highly specialized foster care to help him learn to be a pet. His fur-sibling in this home is a dog who is trained to help other dogs adjust. He's teaching Barkley how to play, how to behave inside a home, and how to be respectful toward people and other animals. Barkley is adjusting and seems to love his foster family.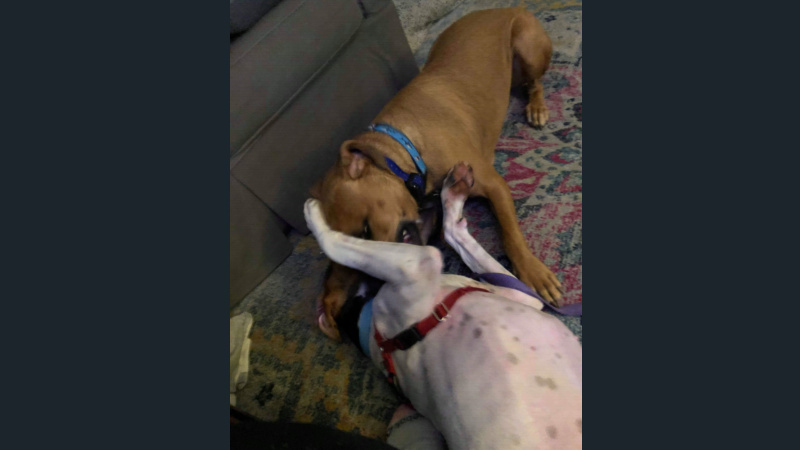 As for us, we love our rescue partners. We feel very fortunate to work with people who care so deeply about the animals we send that they'll go to these lengths to help give them the lives they were denied here in Southwest Virginia.
We'll keep you posted with new information as it comes in!