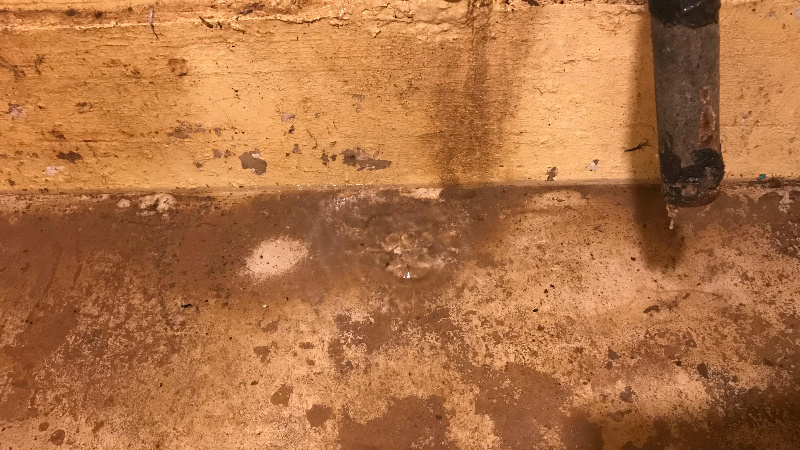 The photo above? It shows two inches of water in our basement floor. Not cool. We have a problem.
It's been a while since we posted. Much has been happening, including a tough decision to suspend active rescue, at least for now. Why? Because we cannot find the funding to support our efforts, and with the price of Steem so low, we have no backup resource. That choice being made, we then ran into a series of unfortunate events, and we don't mean the movie by that title.
First, the water line into the house froze when temperatures dipped below zero degrees Farenheit. This happened even with the tap running. During the coldest night, our basement thermometer registered three degrees--inside. That's the night our indoor water line froze for the first time since we've been at this location, and based on the probable age of the plumbing, it was most likely the first time in at least seventy years.
You can imagine what happened when temperatures rose above freezing. The short video below will illustrate the severity of the problem.
The following day, our resident guardian Milo suffered a gruesome injury to his face while doing his duty to protect our property from predators and intruders. The trauma resulted in an avulsion through all layers of soft tissue down to his skull. Immediate first aid and bandaging closed the wound enough for it to wait until morning, but he's currently hospitalized and receiving veterinary care. While it does look like his vision in that eye will be spared, the bill for saving him will be devastating for us.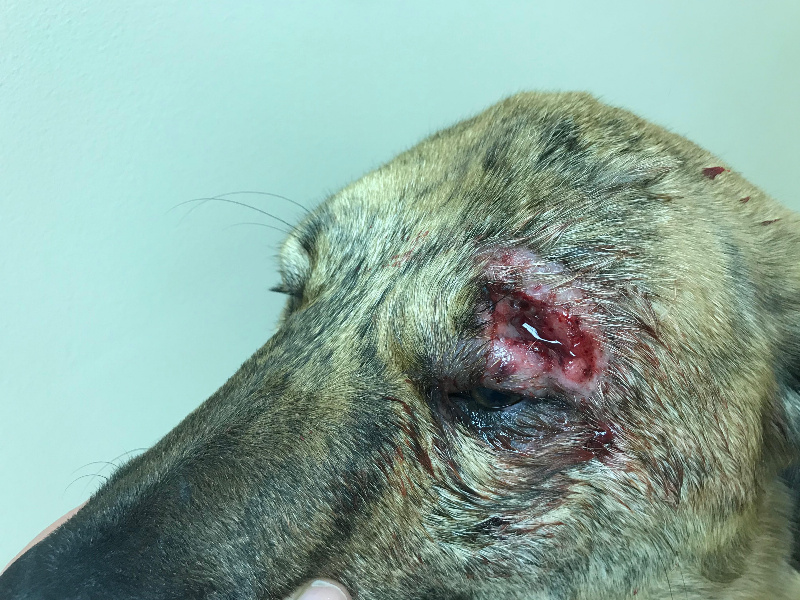 So not only will we have to find funding to fix the plumbing (we currently have no water supply to the house,) we also have to pay to patch up poor Milo. Trust us--he's worth it. But this is an emergency. We need all the help we can get. In addition, we have placement for two difficult dogs but especially in light of these new problems, we can't afford to put them on transport. Any help you can offer is deeply appreciated.
For our blockchain supporters, we have a Fundition campaign. As you can see, we haven't met our goal. This would be a great time to offer help.
For other supporters who wish to offer immediate help in the form of USD, our PayPal link is https://www.paypal.me/tazewellarc , and PayPal ID is rescue@tazewellarc.org . Any amount is appreciated.
Please consider helping us through this situation. As we clear the rescue of adoptable dogs, we'll still have sanctuary dogs to care for, though those numbers will be small. We're also not dissolving the nonprofit. We'll instead focus on raising funds for community spay/neuter projects aimed at ending the problem of unwanted pets in Central Appalachia.
Thank you.