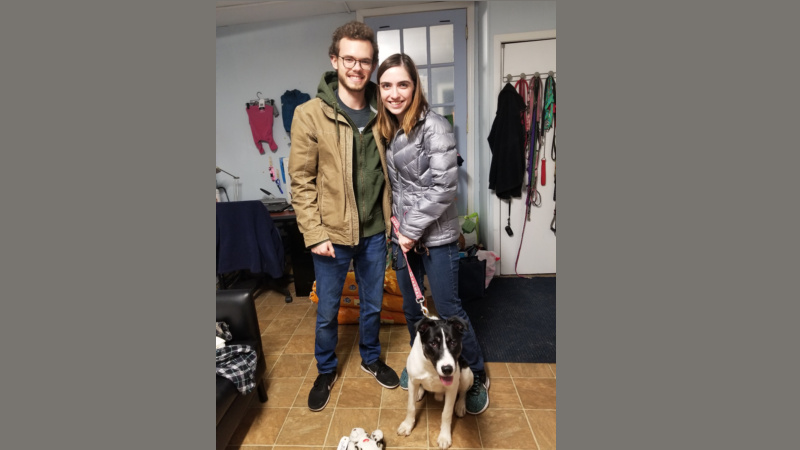 We got the first photo back from our New Hampshire rescue partners! Ziggy has found his family and gone home. He's pictured above with his new forever mom and dad.
Dusty also got adopted. No pics back from his forever family yet--sometimes we just get news with no photos. But we know he has a fur-sibling that's a lab/greyhound mix. We're very hopeful that we get to see the whole family soon!
Barkley is headed into foster care to continue an aggressive weight gain program. He came to us showing every rib with his backbone almost completely prominent, and while he gained several pounds in our care, he needs a few more. E.J. is going into foster care as well to continue his socialization. While he's doing well with the volunteers, he still needs a lot more exposure to environmental stimuli and people.
We'll keep everyone posted as news comes in!