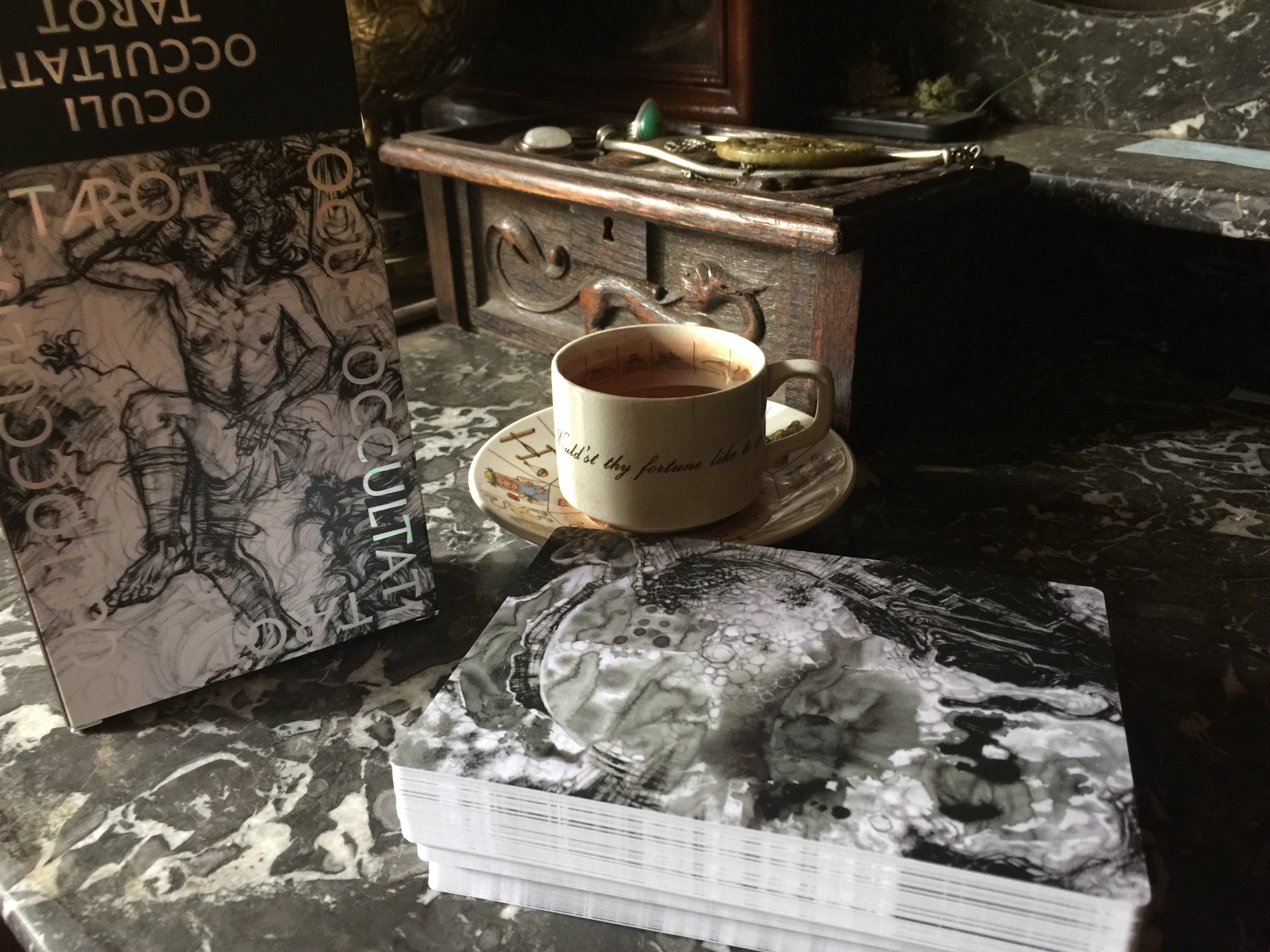 Oculi Occultati tarot
The new Scarlet Imprint limited edition tarot by Eadomił Bogusławski.
It is always an auspicious day when a parcel from one of my top loved publishers arrives at the cottage, and today, I received a delicious parcel from Scarlet Imprint (and soon to be another as Holy Daimon from Frater Acher should be shipping very soon as well) of this deck and a hardback copy of Magister Officiorum by Julio Cesar Ody, of which I'll do a steep shot post of.
The Oculi Occultati tarot is huge and upon first look and feel I can see that I am going to like working with it. Something about this deck reminds me of my first moments with the, also very large (back in the day the only option for the Thoth deck was the king size) Crowley-Harris Thoth deck — this deck already feels charged! I will say that the Oculi Occultati tarot is nowhere near the level of the Thoth deck, and that should be clear from all the images available online and here, however, it is impressive and certainly going to see use in my Temple. The imagery is fluid, raw, and quite modern (which could be said of the Thoth deck when it first hit the scene). The card stock seems lovely, yet, it is a bit delicate as it bends easily (no plastics in this deck, thankfully) — I love well worn decks and this stock will truly be stunning when some patina from use has accumulated, with little bends and folds and all the things that happen to well used decks, the use that makes a deck real (Velveteen rabbit reference here).
If you have the means, I would highly recommend this deck, not because limited editions from fine publishers tend to do well over time, but because this is an inspired deck, both in beauty and vibration.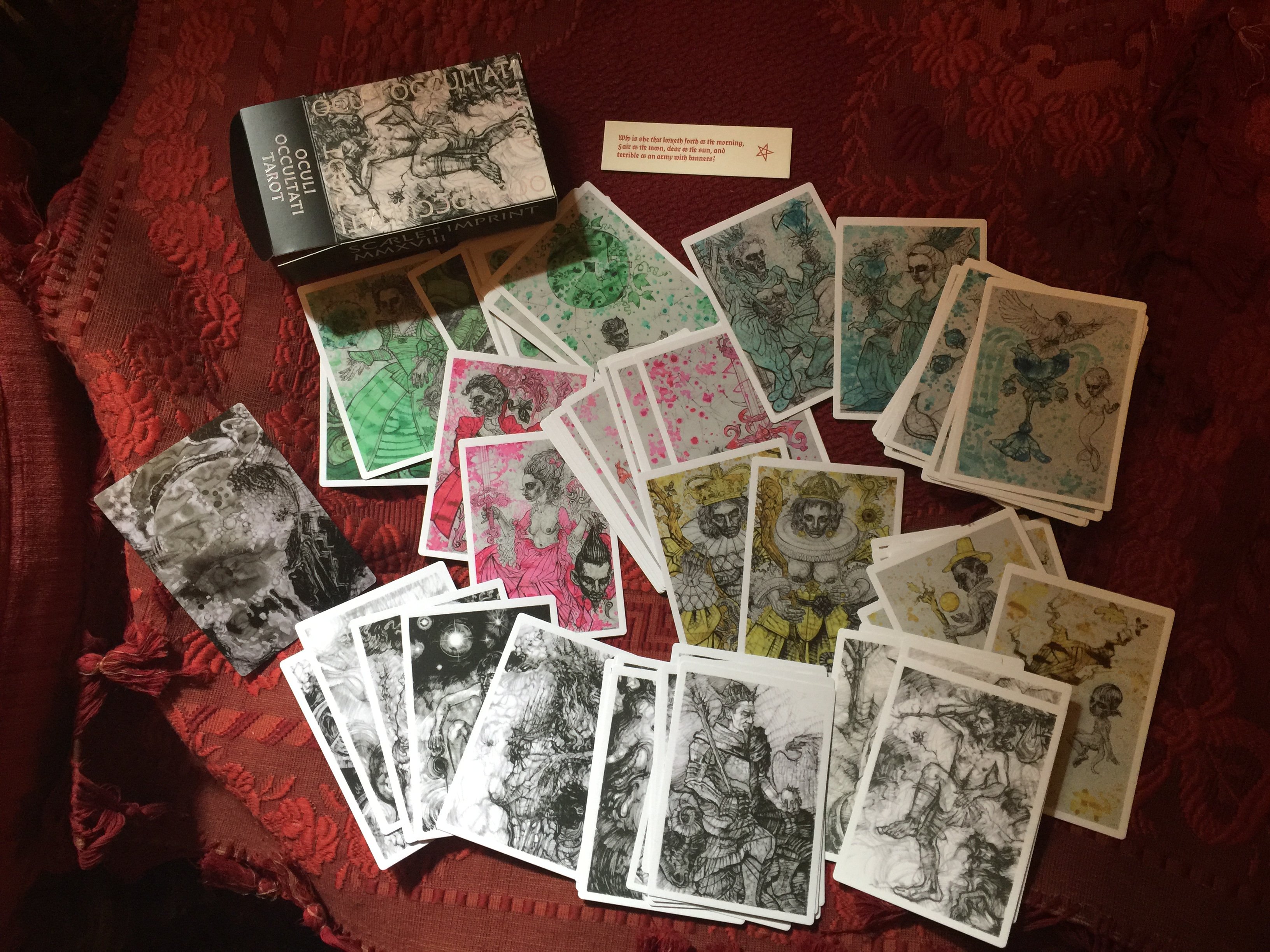 Link to the deck below (I am only a lover of SI and in no way working for them to promote this deck).
https://scarletimprint.com/publications/oculi-occultati-tarot