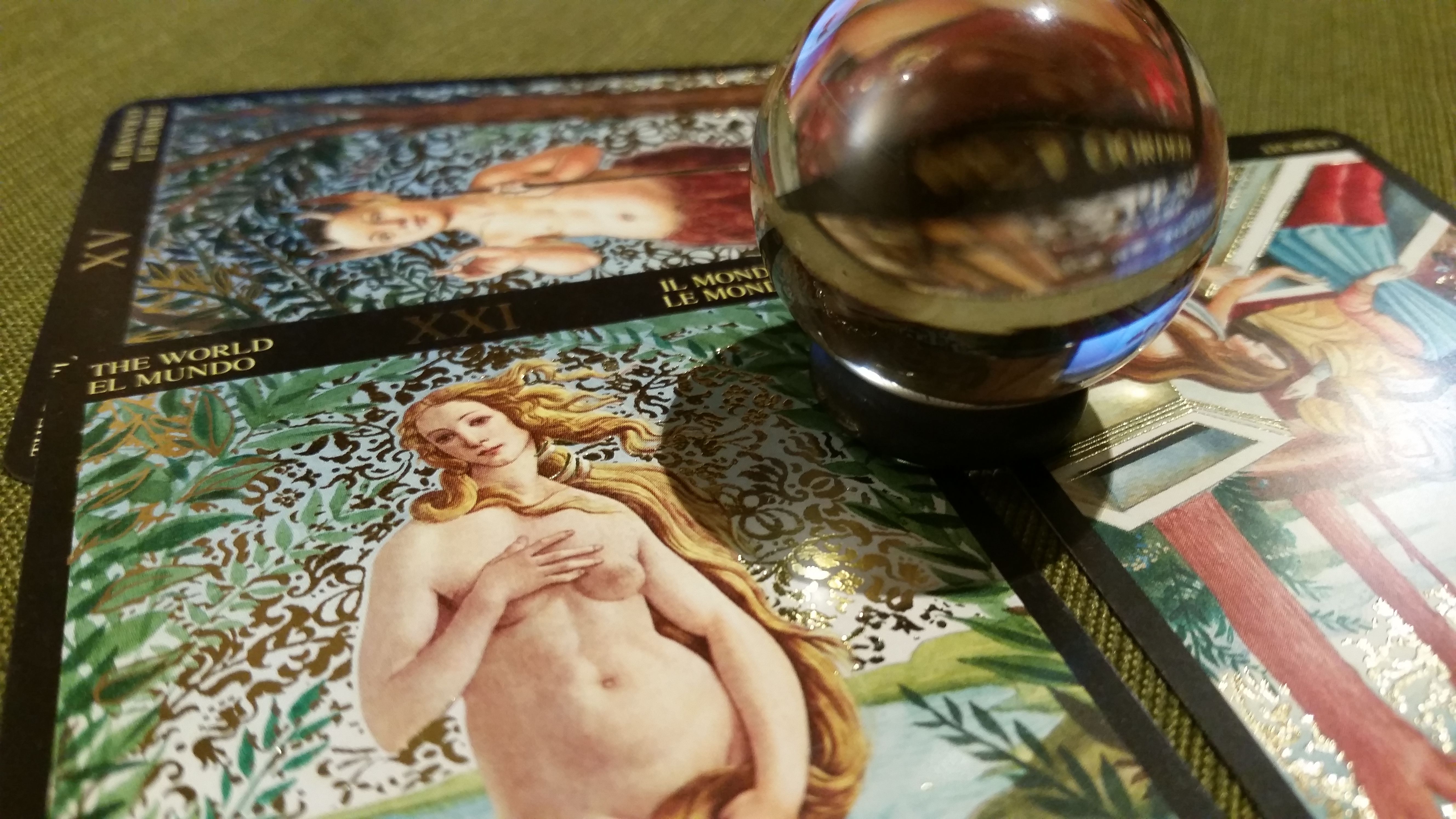 Happy Monday Steemit.
Today, I was inspired to check out the Golden Boticcelli deck. I will do a more complete look at this beautiful deck tomorrow, but today I wanted to take a peek at the energy at the beginning of this week.
Today, we get 3 Major Arcana cards(again).
The World, Judgement(reversed), and The Devil.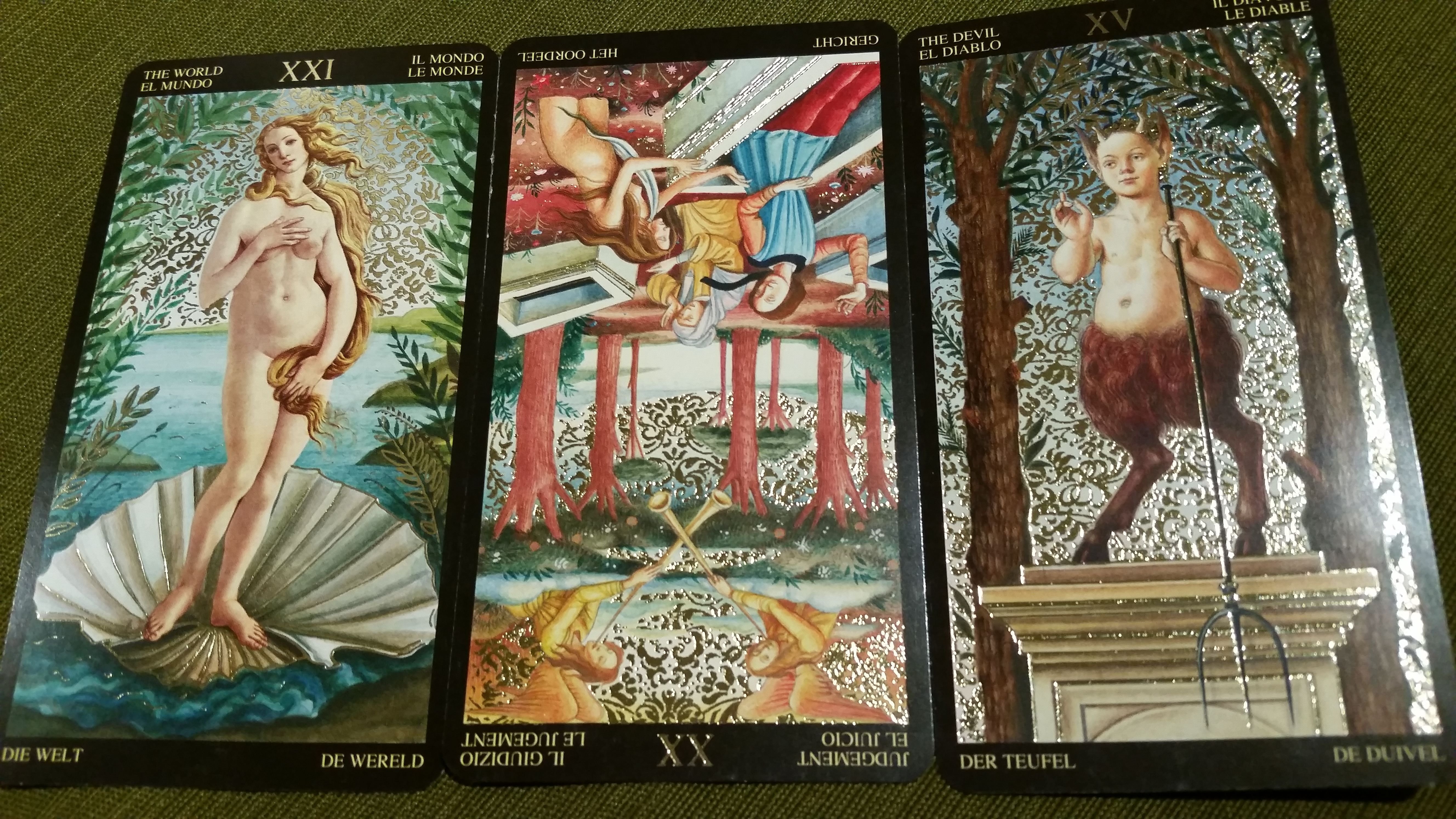 Last week, we also got 3 major arcana cards, and it was an intense week. Don't expect that to change, but this looks better than last week.
The World is showing that a new chapter is about to begin. It shows accomplishment and reward after a long road, which will be like rain on a desert.
This is followed by the reversed Judgement card, which in this deck, is about doubt and not wanting to make a decision. This makes sense after the craziness of last week...
Finally we have the Devil, which shows the thing that will sway the decision. It is temptation, and the promise of passion.
All in all, it looks like the Devil is what finally gets us to move forward, and I think that it's a good thing. Just keep in mind that whatever the Devil represents in this case is probably not a good long term strategy.
Blessings, Steemit, and have fun playing with The Devil:D