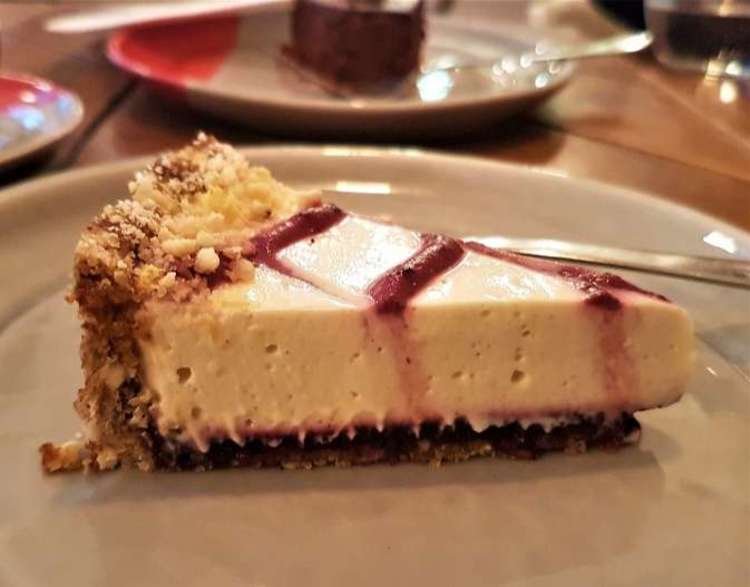 Visiting Naspolya Nassolda for the first time
For almost a year we had a so called "Feldobox" in our home, which my boyfriend was given as a token of appreciation at his previous employer. It's a giftbox where you can pick something to do, and has all kinds of places in there. I actually forgot about it until recently. Last week I discovered a place called Naspolya Nassolda, a cute place where everything you can order is vegan.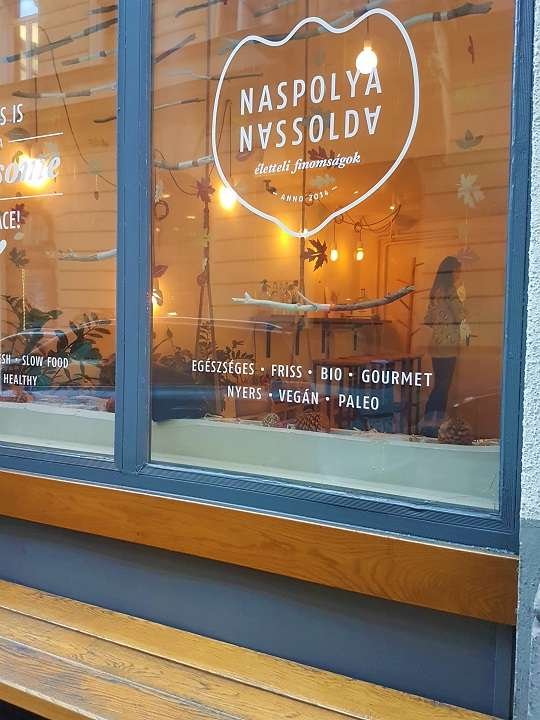 I decided to dive into the unknown (we're not vegan) and book a table for Monday afternoon. I've always been curious about vegan food, and boyfriend even more so, this was a good opportunity to discover a little part of vegan: snacks! Because the deal from this giftbox contained 2 drinks and 2 snacks like pie I read.
---
As soon as you open the door you will be in awe
Everything looks so cool, nice decoration, and there even is a swing inside! Here are some pictures:
Looks cool right? There are also normal tables to sit on, but I only took a picture of this cool part.
As you can see nature is a recurring theme in this place, which is cool as it totally fits the delicious snacks that are all homemade.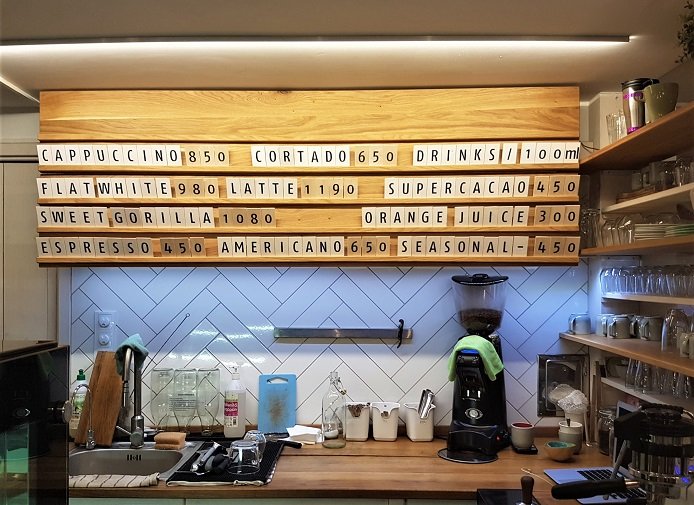 The bar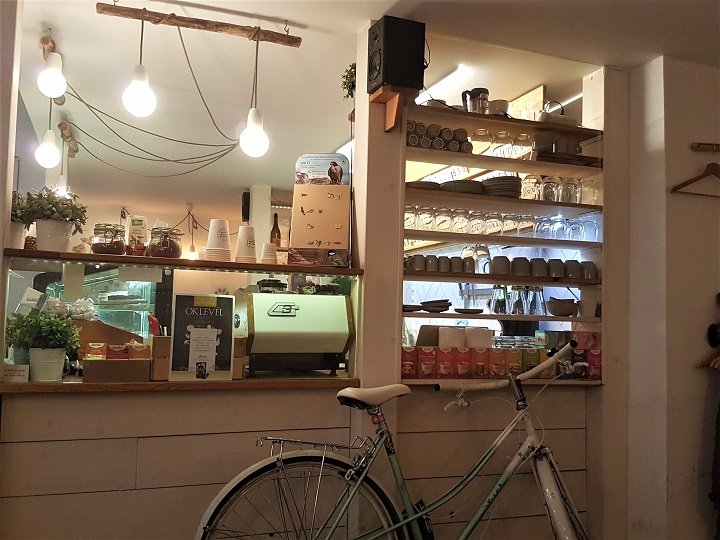 Side of the bar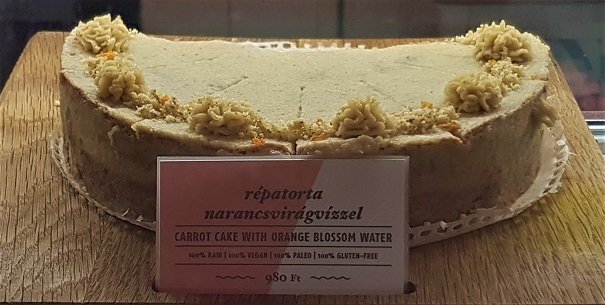 Above homemade carrot cake and below very deliciously looking chia pudding... (Definitely coming to try that another time!)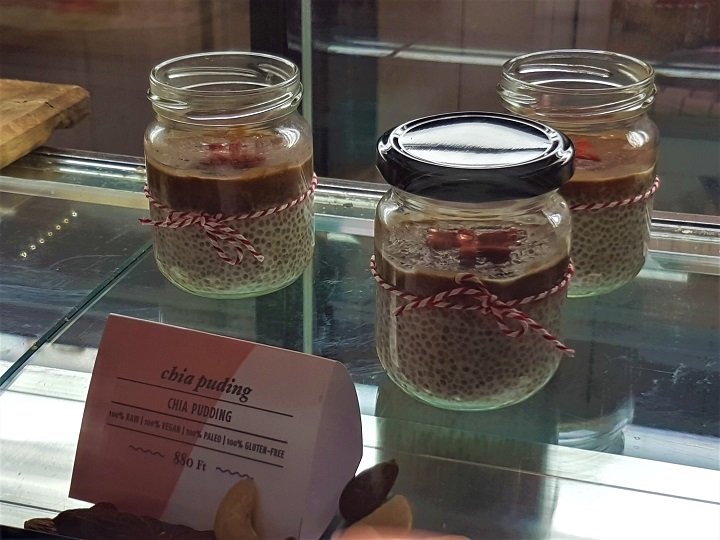 ---
Our order
We were allowed to pick one delicious pie each and a drink. We both choose the cappucino (which I totally forgot to take a picture of).. We could choose from almond or cocomilk. We tested both, and we both had chosen the right one in the end. I prefered the almondmilk, and boyfriend the cocomilk.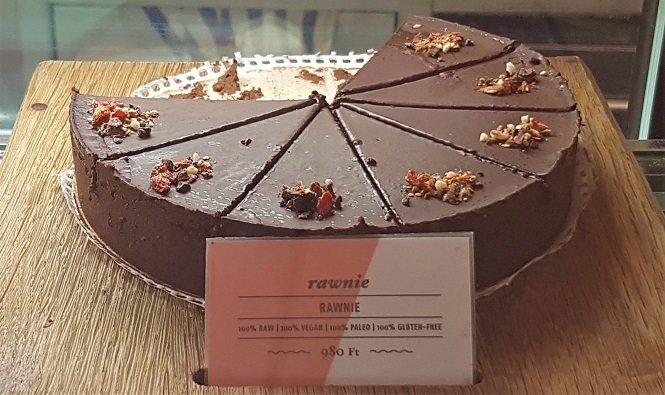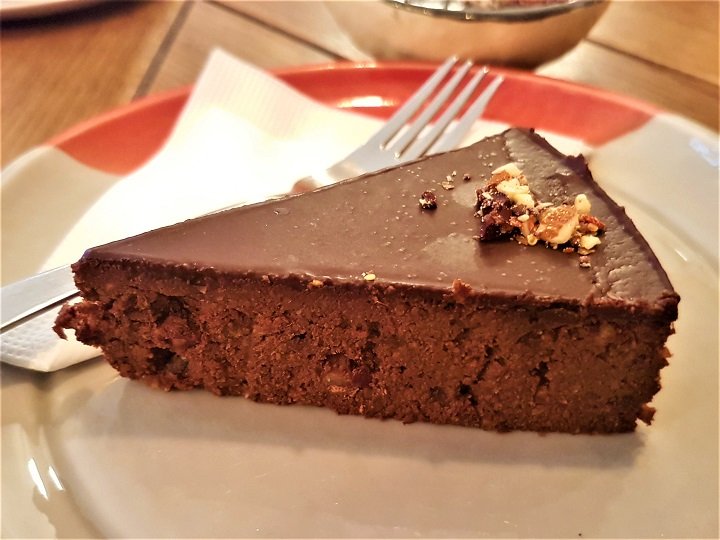 I chose the rawnie pie, because I'm a sucker for chocolate. It was very rich and I had a hard time eating the full slice by myself (my daughter on the other hand finished before me haha). We all agreed that it was very delicious!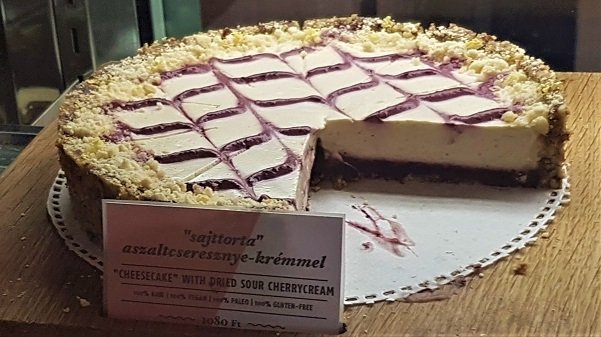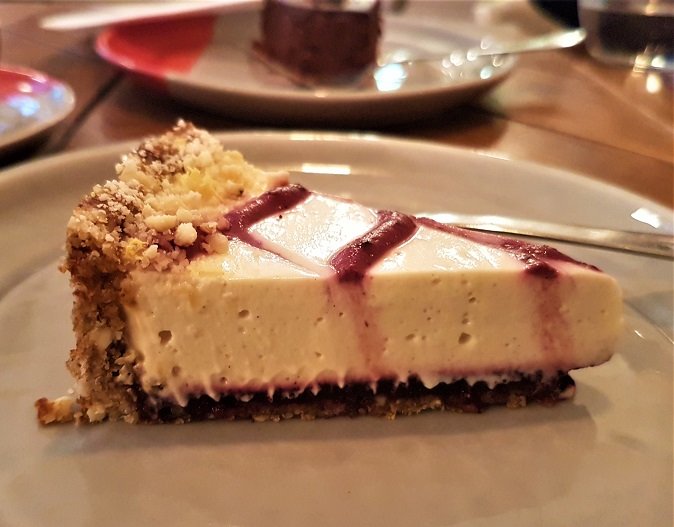 Boyfriend is more the cheesecake kind of person, and tried that one. He asked me several times if I was really really sure that I didn't want to taste it, because it was that good!
I ordered an extra slice of the rawnie pie and still water for our daughter, as the gift box was only meant for 2 people, but the kind lady behind the bar mentioned that they have filtered water for free: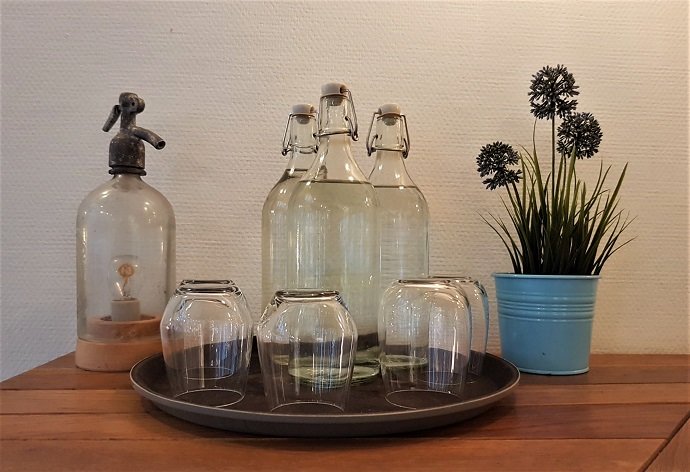 This is something that I can appreciate a lot, as I often feel bummed for drinking still water, and having to pay for expensive bottled water. This water tasted fine, by the way!
With our order we also received these little snacks: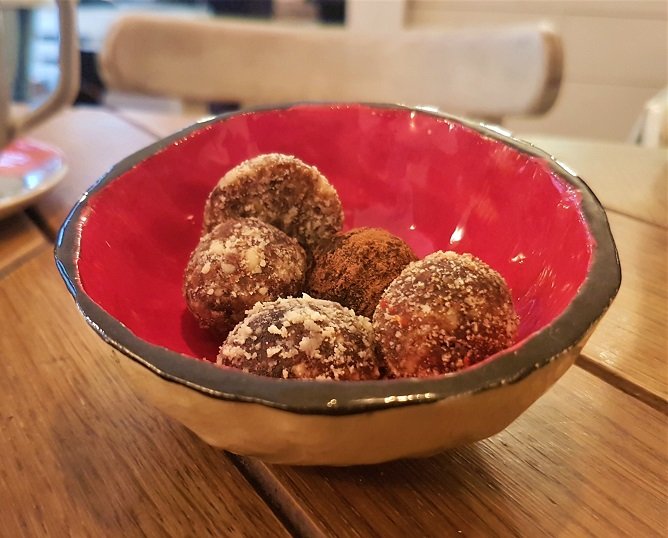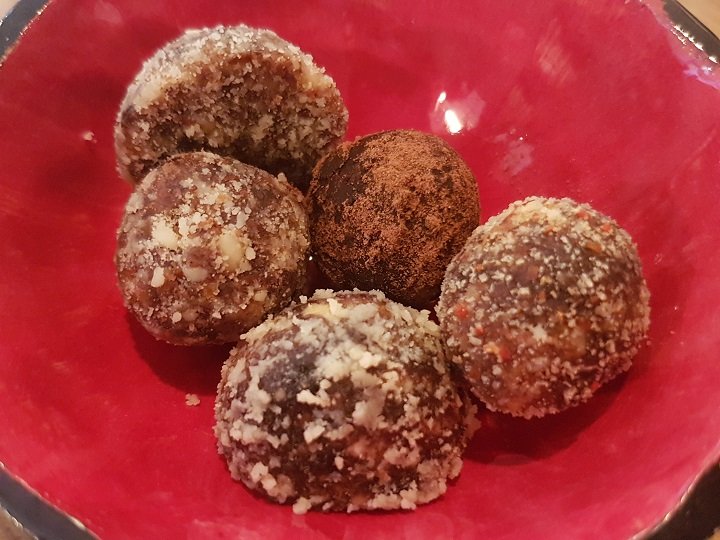 I can't really describe something to compare them with, and they all are unique flavours as well because of the different ingredients. I only tasted 3 myself, but I forgot which one I loved the most. We also received a small bag with the salty caramel balls to take home, boyfriend must have liked them, because the next day they were all gone...
I'm happy we visited this cute place, and I would highly recommend anyone to go there when you're in budapest!
For more information, you can look on their website.
---
Restaurant Information

Naspolya Nassolda



Budapest, Káldy Gyula u. 7, 1061 Hungary
---
Eating delicious pie at Naspolya Nassolda in Budapest
This post participated in the Tasteem contest My favourite dessert