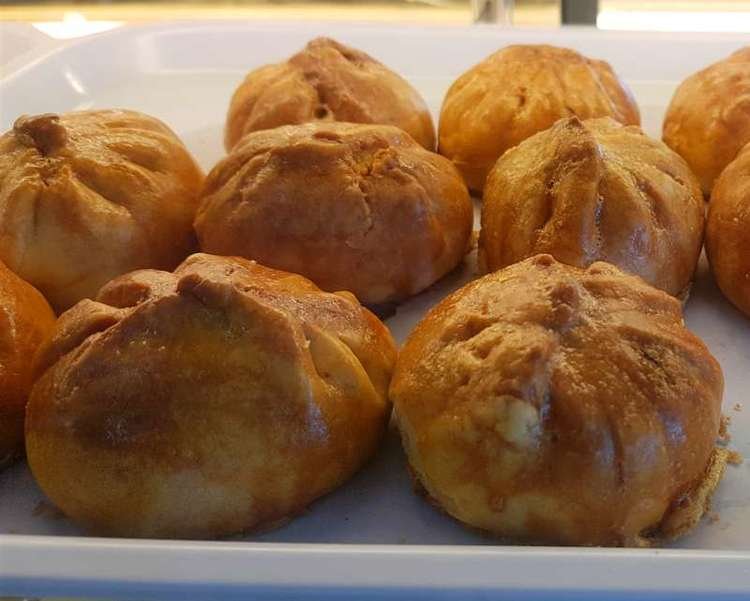 A shout out to all Malaysians, because truly, home is where the heart is.
What is Siew Pow 烧包
Siew Pow is a round pastry bun with meat fillings like pork or chicken. Somehow, the small town of Seremban is famous for it's Siew Pow, and it goes very well with coffee
Kee Mei Siew Pow 奇美烧包
There are many traditional bakeries that bake Siew Pow, but this particular shop is my favourite.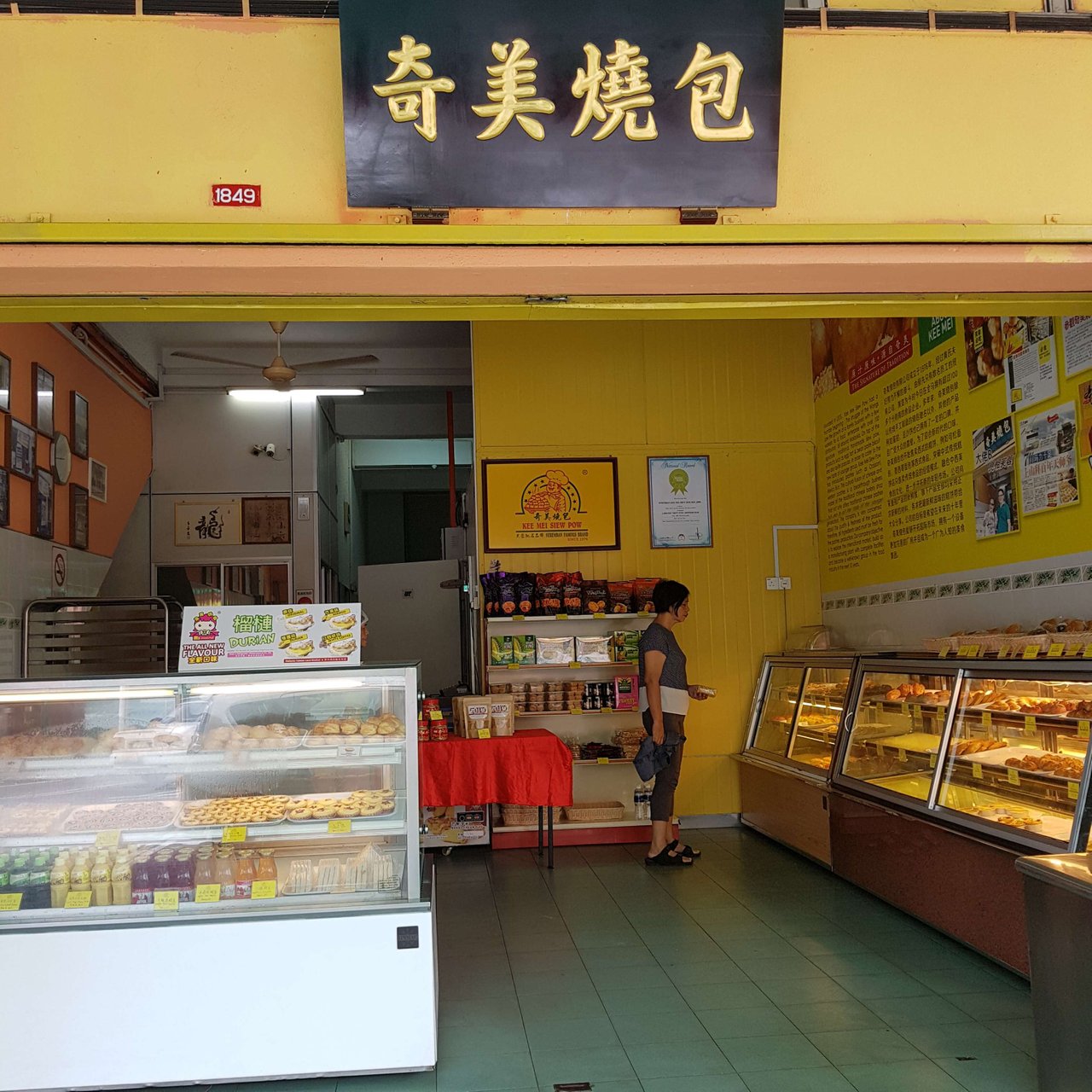 Mom buying the buns
Chicken Siew Pow
The chicken siew pow has sesame seeds on it.

Pork Siew Pow
The pork siew pow has simple egg washed crust.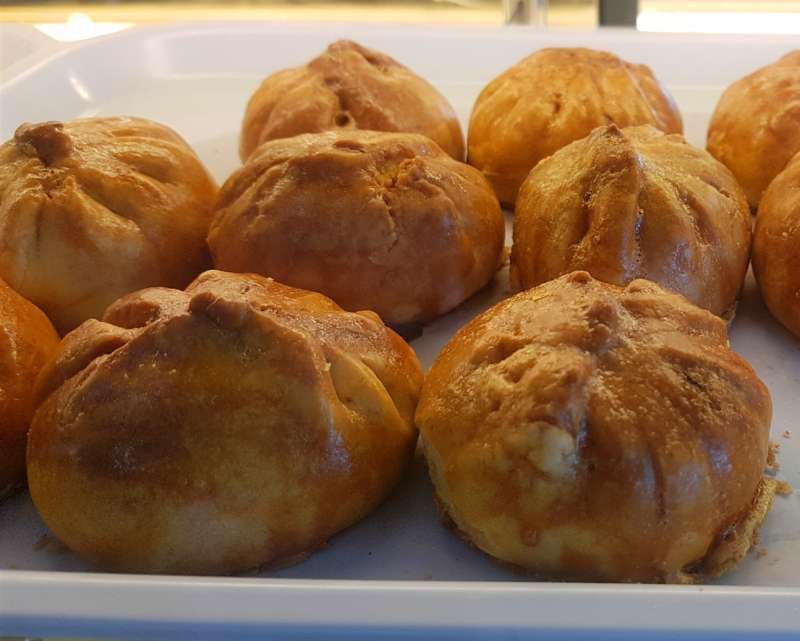 Kaya Puffs
It's hard to decide if kaya is sweet or savory, because it is made of duck eggs, pandan, and sugar. So, you need to have a bite to decide. I personally like having it with my regular black coffee or English Breakfast Tea.

Coconut Tarts
Another great tart for a great day. These coconut tarts are super fragrant too!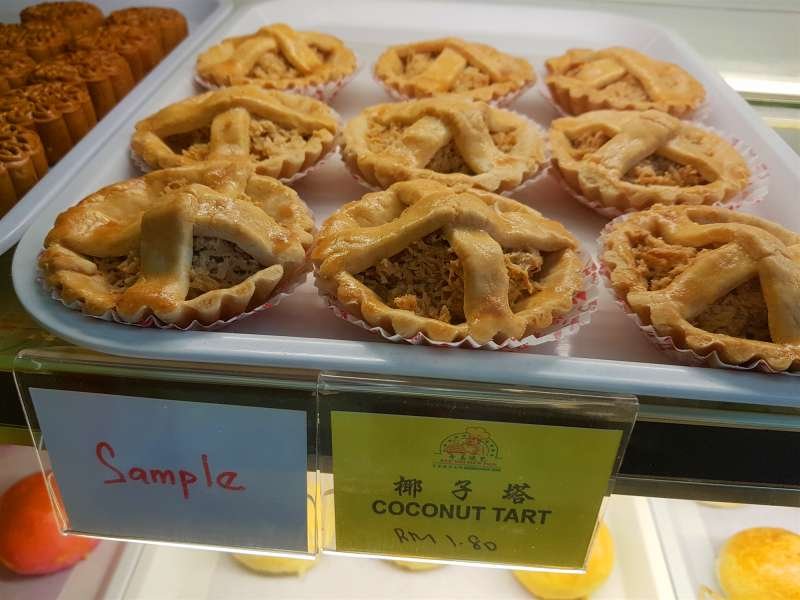 There are more too, but nothing is like you checking out the tarts yoursel. All you need to do is just buy, and take away.

Personal Review
Taste: ⭐⭐⭐⭐⭐
I love the pastry crust, it isn't too flaky, or too fine like a cookie. It's just a well done crust with delicious fillings.
Service : ⭐⭐⭐⭐⭐
I went during off-peak hours so, there wasn't any queue. The shop assistant was helpful. It is pretty much WYPIWUG, "What You Pick Is What You Get"
Location : ⭐⭐⭐
It is located behind a furniture shop near a secondary school. However, I'm pretty sure this place is well registered on GPS and Waze so it should be easy to find. There are sufficient parking space available. For a bakery, you just need about 15 minutes to buy what you want.
Overall comment:⭐⭐⭐⭐⭐
It's an underrated gem. There are other siew pow bakeries that require you to queue because of the crowd, but I personally like Kee Mei a lot. Even though taste is a personaly preference, I would highly recommend this place.

To get the full closure of all the pastries and locations of their outlet, check out their website here KEE MEI SIEW POW
Address
SEREMBAN KEE MEI SIEW POW
1849, Jalan Tok Ungku,
70100 Seremban,
N.S.D.K.
---
Restaurant Information

Kee Mei Siew Pow



Jalan Tok Ungku, Seremban, Negeri Sembilan, Malaysia
---
Savory Buns Takeaway at Kee Mei Siew Pow, Seremban
This post participated in the Tasteem contest Takeaway