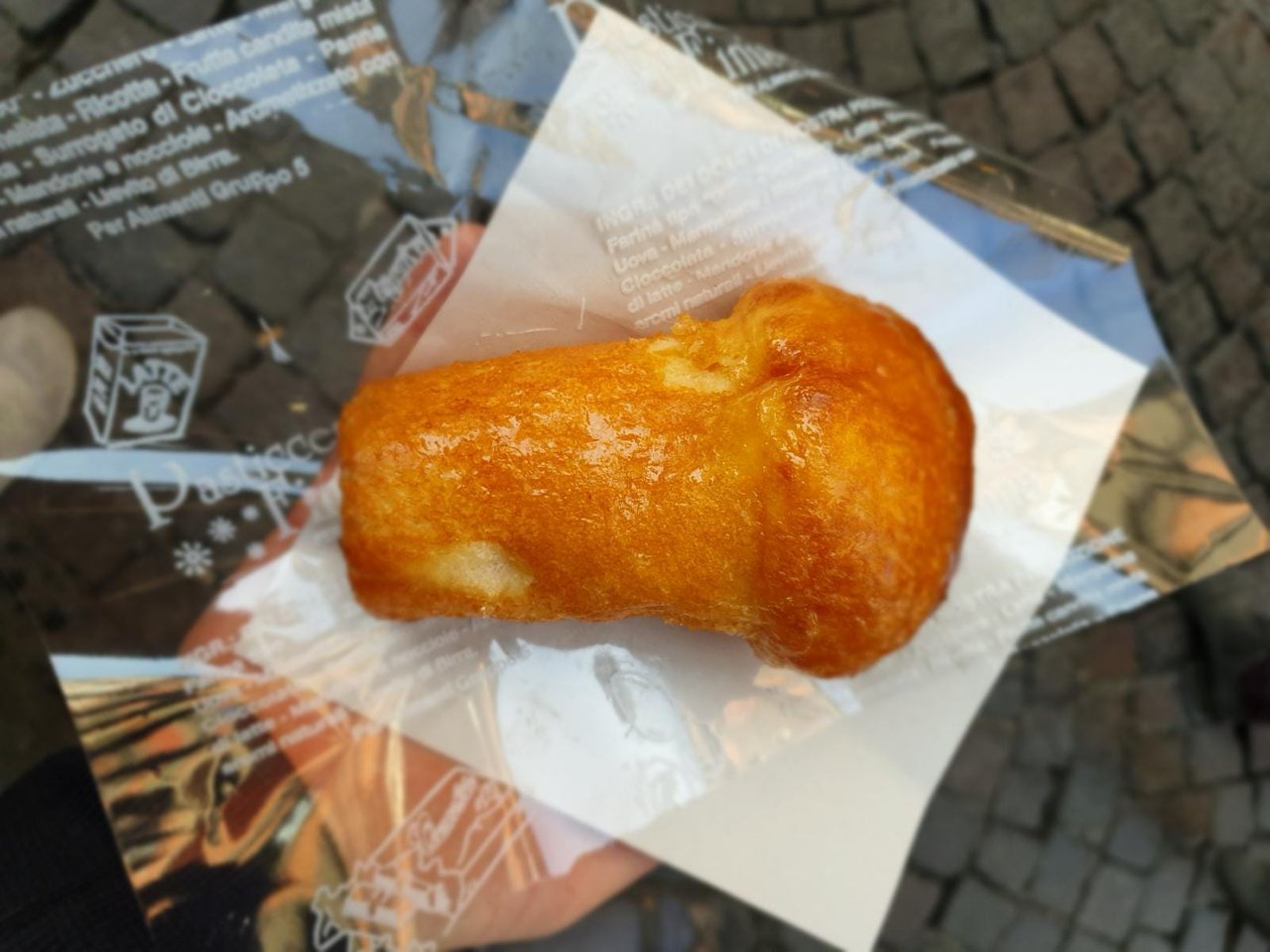 In the heart of Naples, at the Galleria Umberto I (build in 1890), you can find SFOGLIATELLA MARY, a really small pastry shop, but with a big "heart" :-)
This is one of the most typical Neapolitan desserts.
All the traditional desserts are exceptionally good, and this pastry prepares them very well.here you can read the description that Wikipedia makes of it:
"A rum baba or baba au rhum is a small yeast cake saturated in syrup made with hard liquor, usually rum, and sometimes filled with whipped cream or pastry cream. It is most typically made in individual servings (about a 5 cm tall, slightly tapered cylinder) but sometimes can be made in larger forms similar to those used for Bundt cakes.
The batter for baba includes eggs, milk and butter."