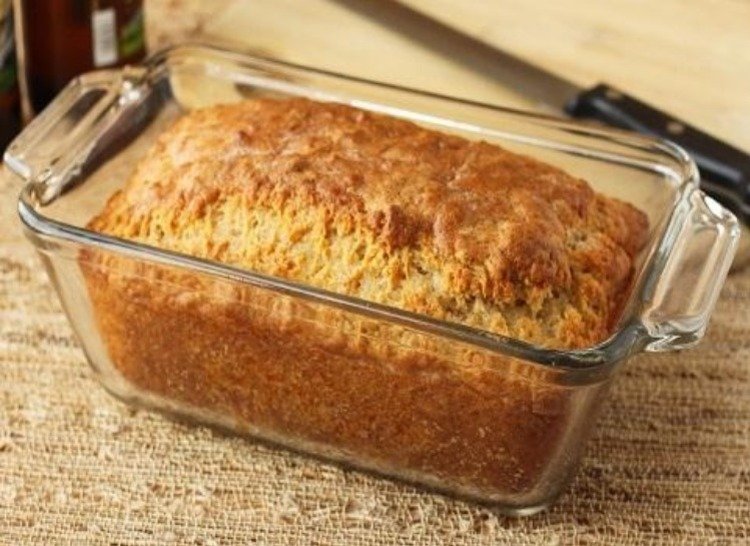 Guide to making beer
Bread is a simple, easy to make, served with chili sauce or delicious stew. With this basic brewing recipe, Czech Cheb beer believes you can be creative, add whatever spice you like. You can use any powder or any kind of beer. If you want to add flavor, use black beer.
Materials should be prepared as follows:
2 ¾ cup of flour
2 tablespoons sugar
2 tablespoons baking powder
½ teaspoon salt
1-2 teaspoons. Dry green herbs (optional)
1-2 cans or beer bottles
Here's how:
Step 1: Mix dry ingredients together in a bowl. In this bowl you also need to measure the amount of flour, sugar, baking powder, salt and any herbs you want to add. A little western, then you can add if you want. You mix the ingredients with a wooden spoon and set aside.
Step 2: Pour the beer slowly into the top mix, one hand pour beer, the other hand mix gently. In this formula, you use the linseed or the cold is the same delicious.
Step 3: Continue to mix the powder evenly, do not let any powder dry, mix until the whole powder is moist and evenly colored.
Step 4: Use about half a tablespoon of butter and grease thoroughly on the bottom and sides of the pan, so it will not stick, then spoon the mixture into and flatten.
You can also use olive oil, canola oil, or any other oils you want to cook.
Step 5: Turn the toaster on at 375 ° F for 40 to 50 minutes. Check periodically to ensure that the toast is evenly distributed, as needed. When the cake turns yellow brown, you can use a small knife, if the knife is wet sticky dough is cooked.
Cheb beer wish you good appetite with beer bread!
---
Restaurant Information

Guide to making beer



Guangzhou, Guangdong, China
---
Guide to making beer
This post participated in the Tasteem contest The Palatable Beauty of Chinese Cuisine