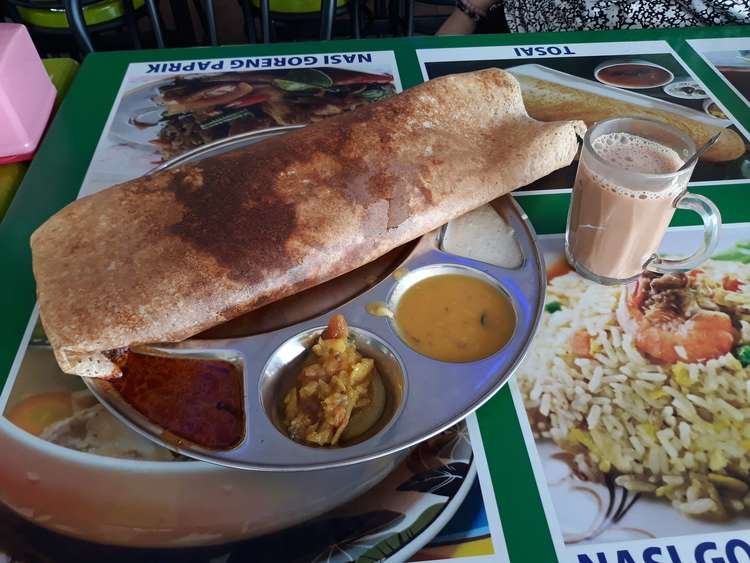 I always love Indian Style breakfast, but this time the portion that I had was a bit too much for me too handle. It is so delicious, but the portion is a bit huge which took me a while to finish up. Let me introduce to you a pancake lookalike that originates from Southern India that is called Tosai in Malaysia.
---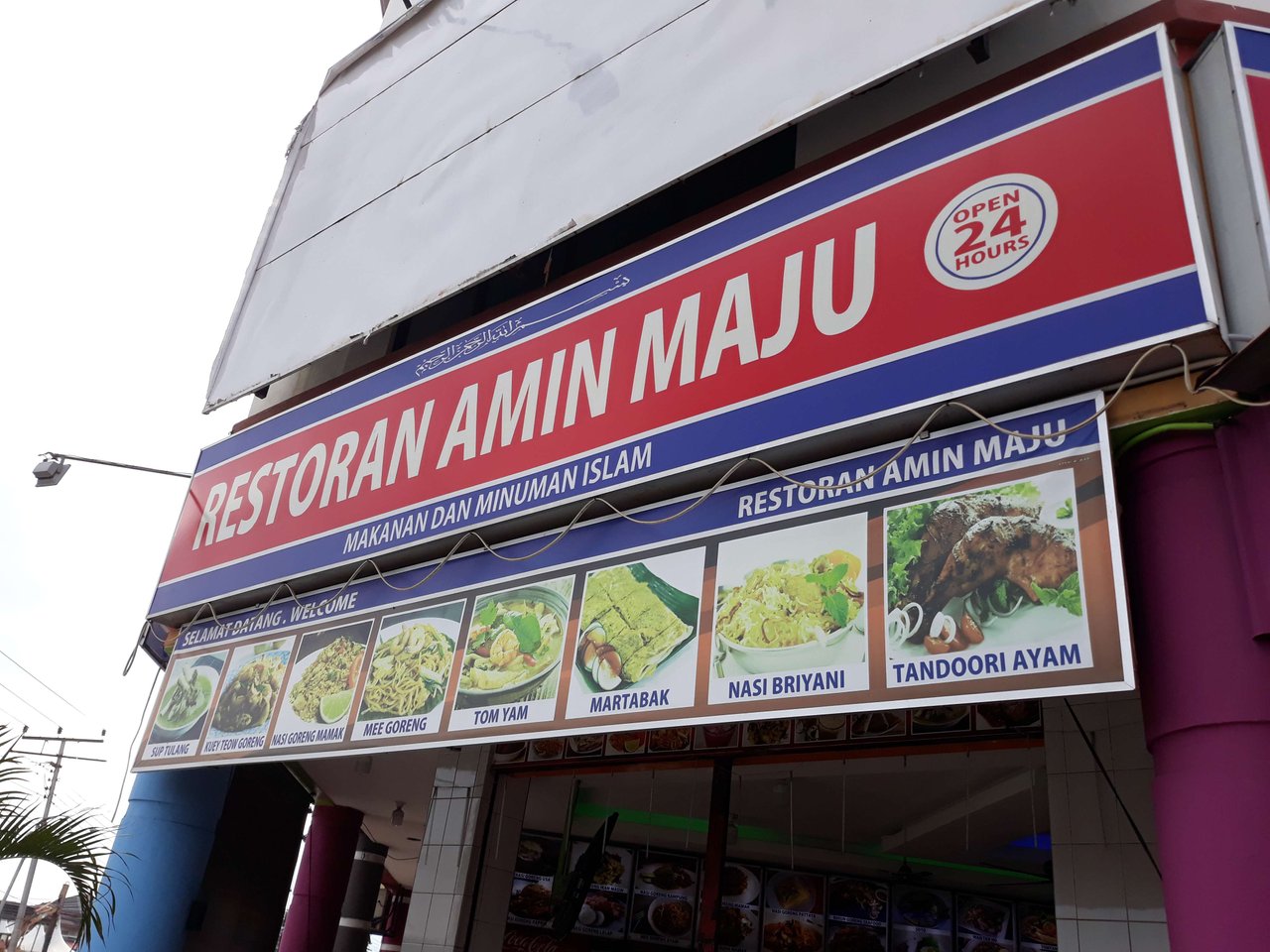 The view from the outside of the restaurant. Big menus board are even being displayed to potential customers passing by it. It can easily be seen even when you are driving.
---
I am not sure what's the correct spelling or pronounciation of this delicacy. When I checked through the internet Tosai is also spelled as Dhosai, Dose or Dosa, and it is also pronounced differently.
---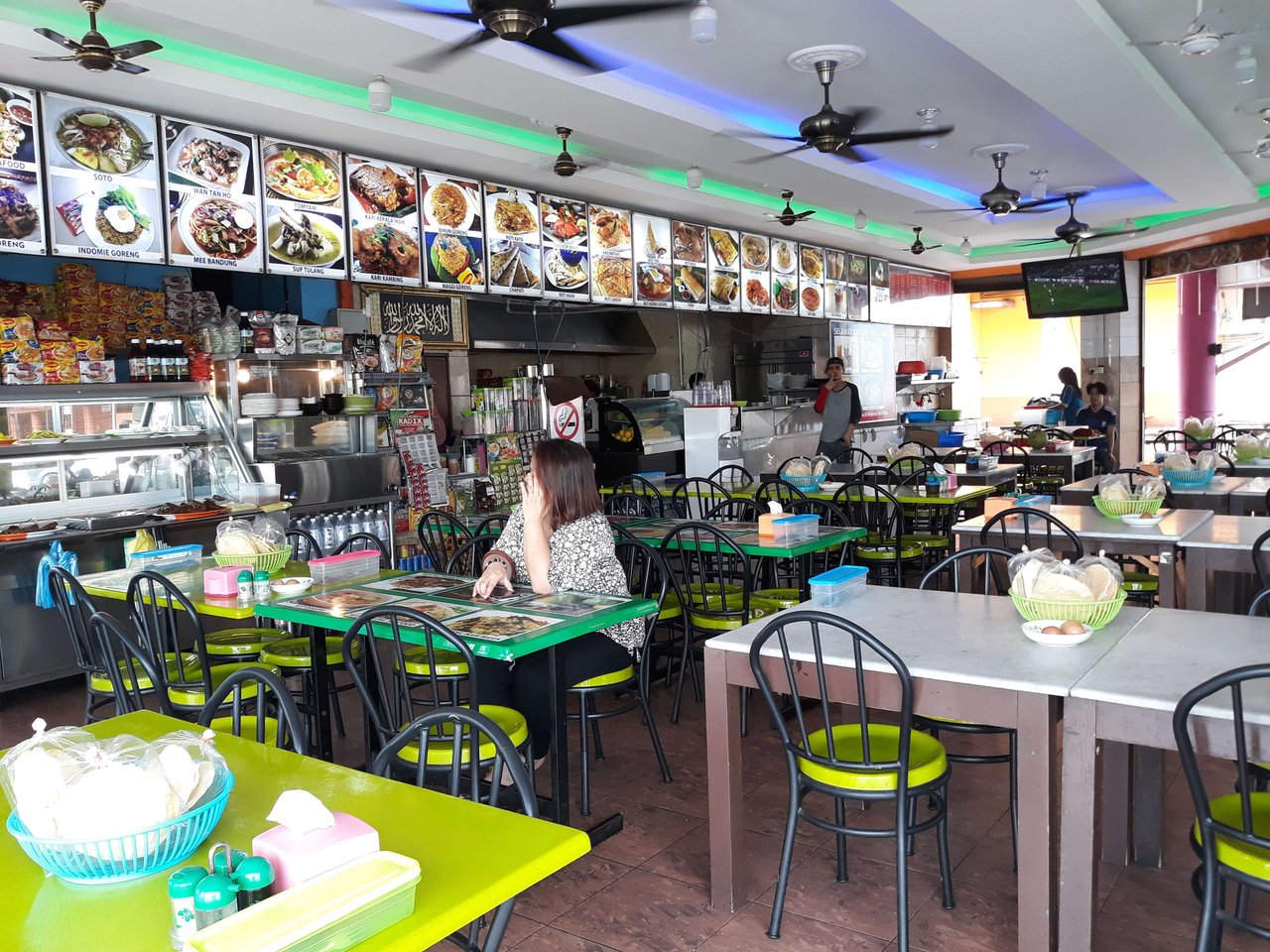 View of the inside, more menus are being displayed (hung over the counter), even some of the tables has menus stickers.
---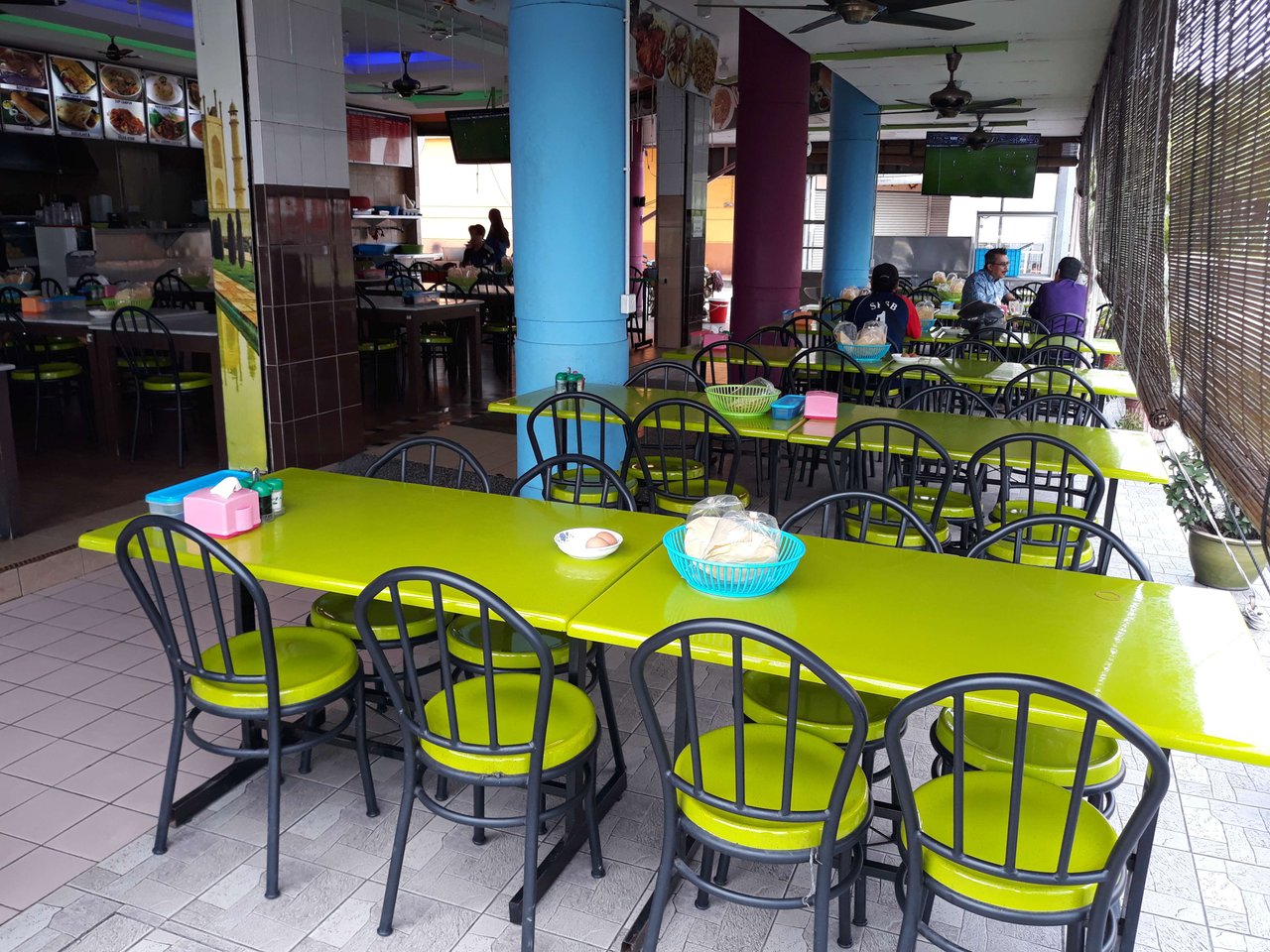 Tables are neatly arranged and has a fair share of distance between them. Making it comfortable for customers to dine alone or in a group.
---
I had my first Tosai when I was still studying in a college in Kulala Lumpur in the late 90's, introduced by my Indian friends. But back then the portion is not as huge as what I had at Restoran Amin Maju in Kota Kinabalu. I was really surprised when they served it to me.
---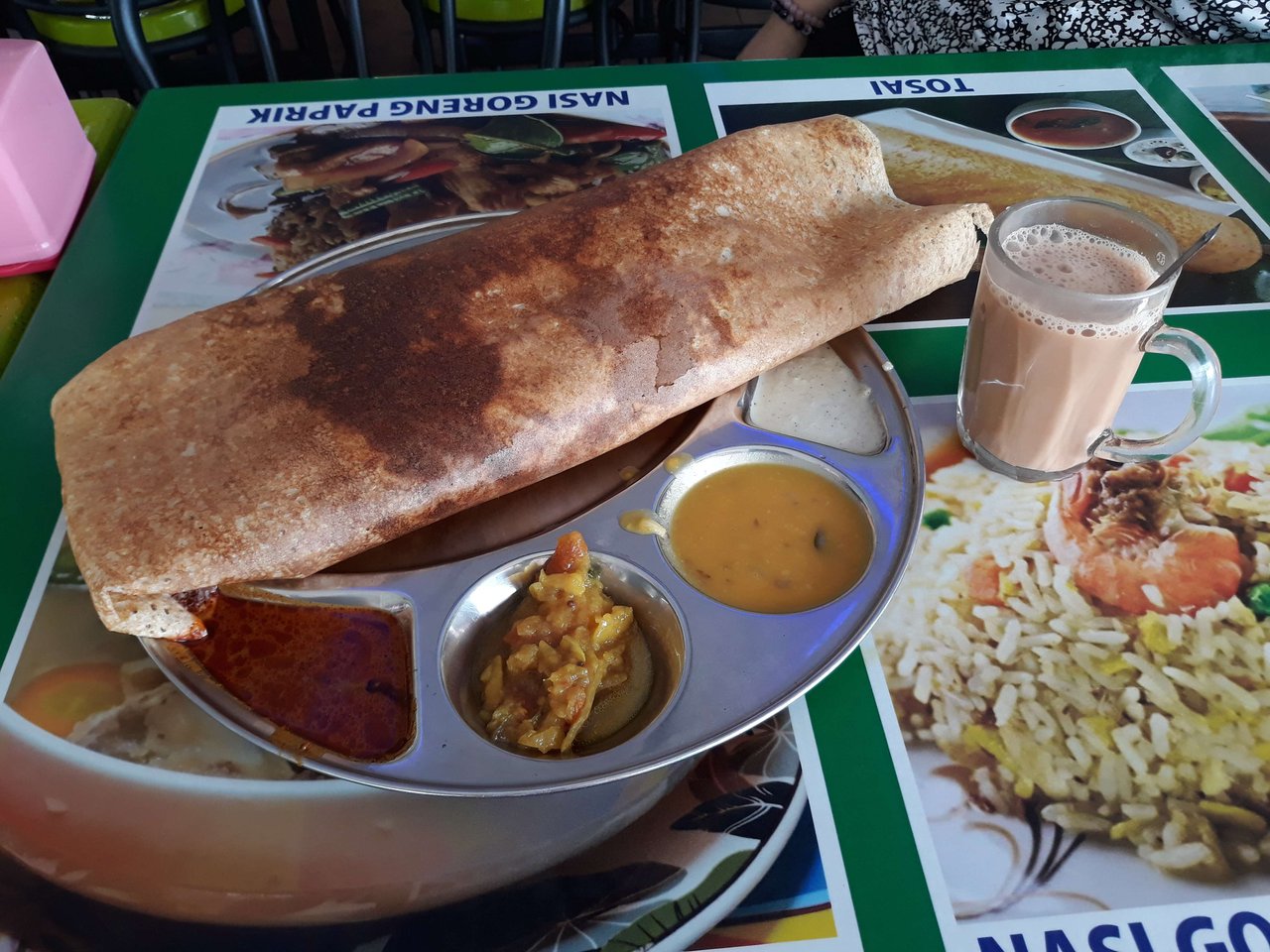 Just look how huge that Tosai is. Luckily my wife came to this restaurant with me, so I end up sharing it with her. The Tosai is like a thin crusted pancake and tasted a bit sour as the batter is made of fermented rice. It tasted really good when you eat or dip it with curry, dhal, chutney and vegetables. Just imagining the taste makes me drool for it.
---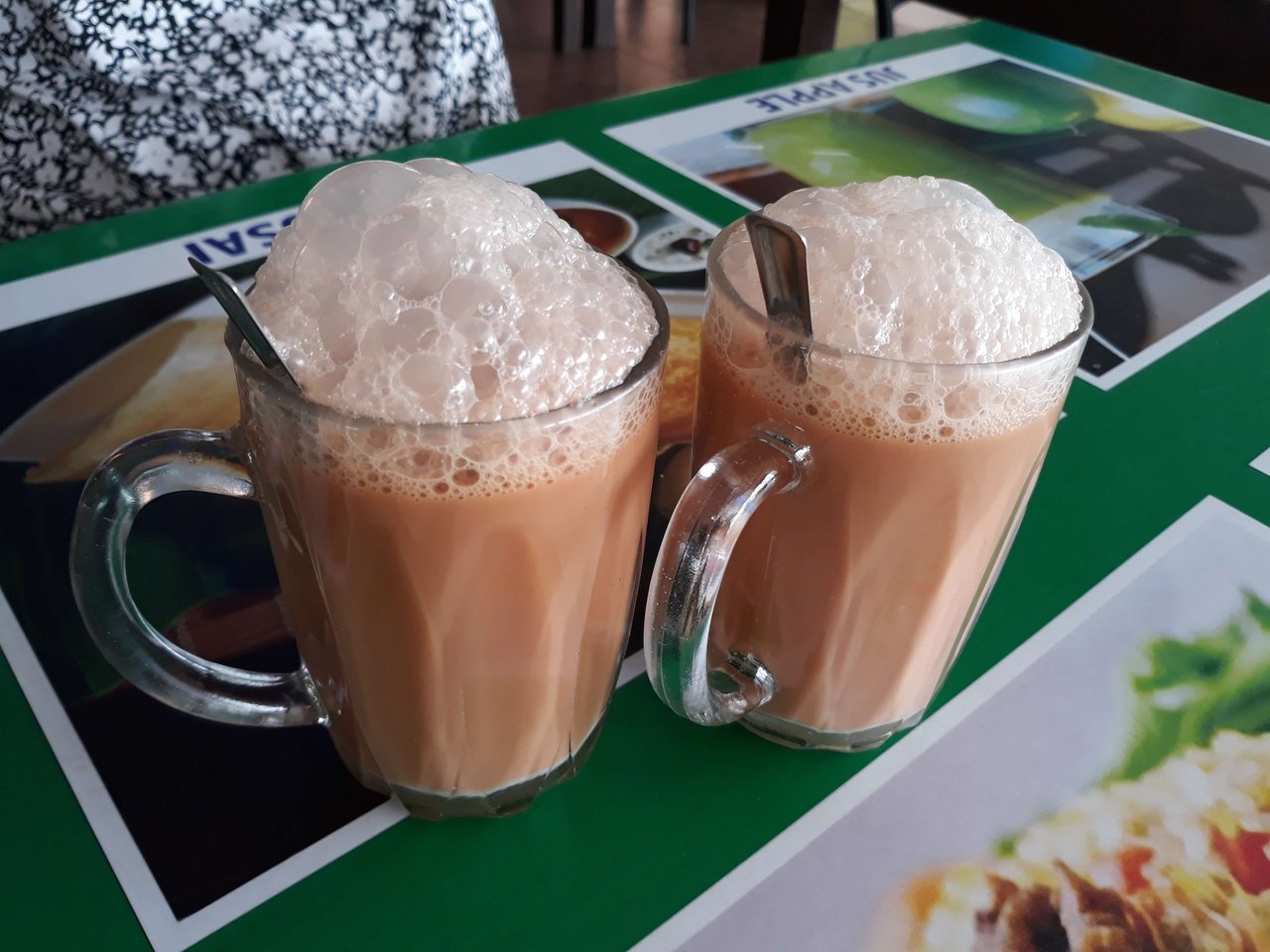 The breakfast will only be complete if you had it with these delicious Milky Bubbly Tea or Teh Tarik.
---
If you ever visited Kota Kinabalu City, make sure to drop by this nice restaurant. The owner is a terrific friendly guy, and his staffs are really friendly and attentive too. Plus, the restaurant is clean, comfortable and opens for business 24 hours daily.
---
Restaurant Information

Restoran Amin Maju, Kota Kinabalu



Lot 11, Block B, Plaza Juta, Mile 4, Jalan Tuaran, Likas, 88400 Kota Kinabalu, Sabah, Malaysia
---
Tasteem Review, Best Breakfast - Tosai, Dhosai, Dose or Dosa?
This post participated in the Tasteem contest Best breakfast