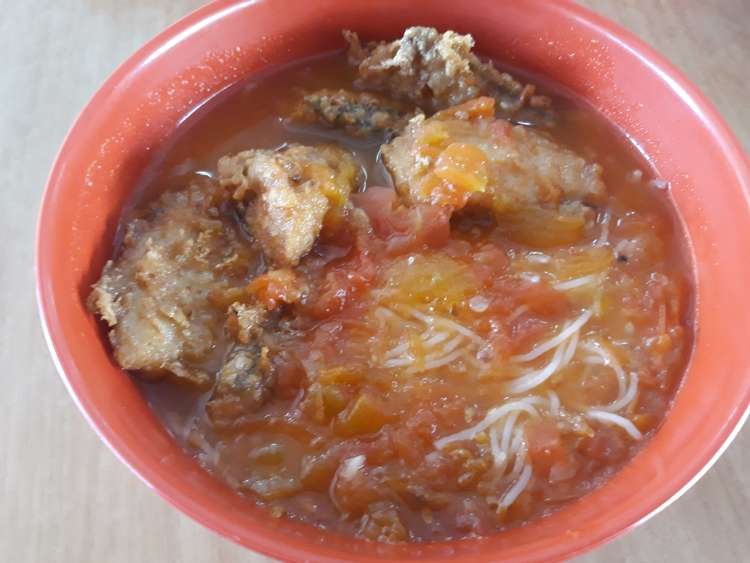 Aliang Fish Noodle is a restaurant located at Bandar Penampang Baru. I was so craving for its noodle once I tasted it for the first time a few weeks ago with a friend of mine. So, I took my family out for a late lunch at this restaurant around 2.00pm.
It was already quite late, so there are only a few customers inside the restaurant. Usually it will be filled as it is quite popular. Here is a close up look inside of this open air restaurant.
---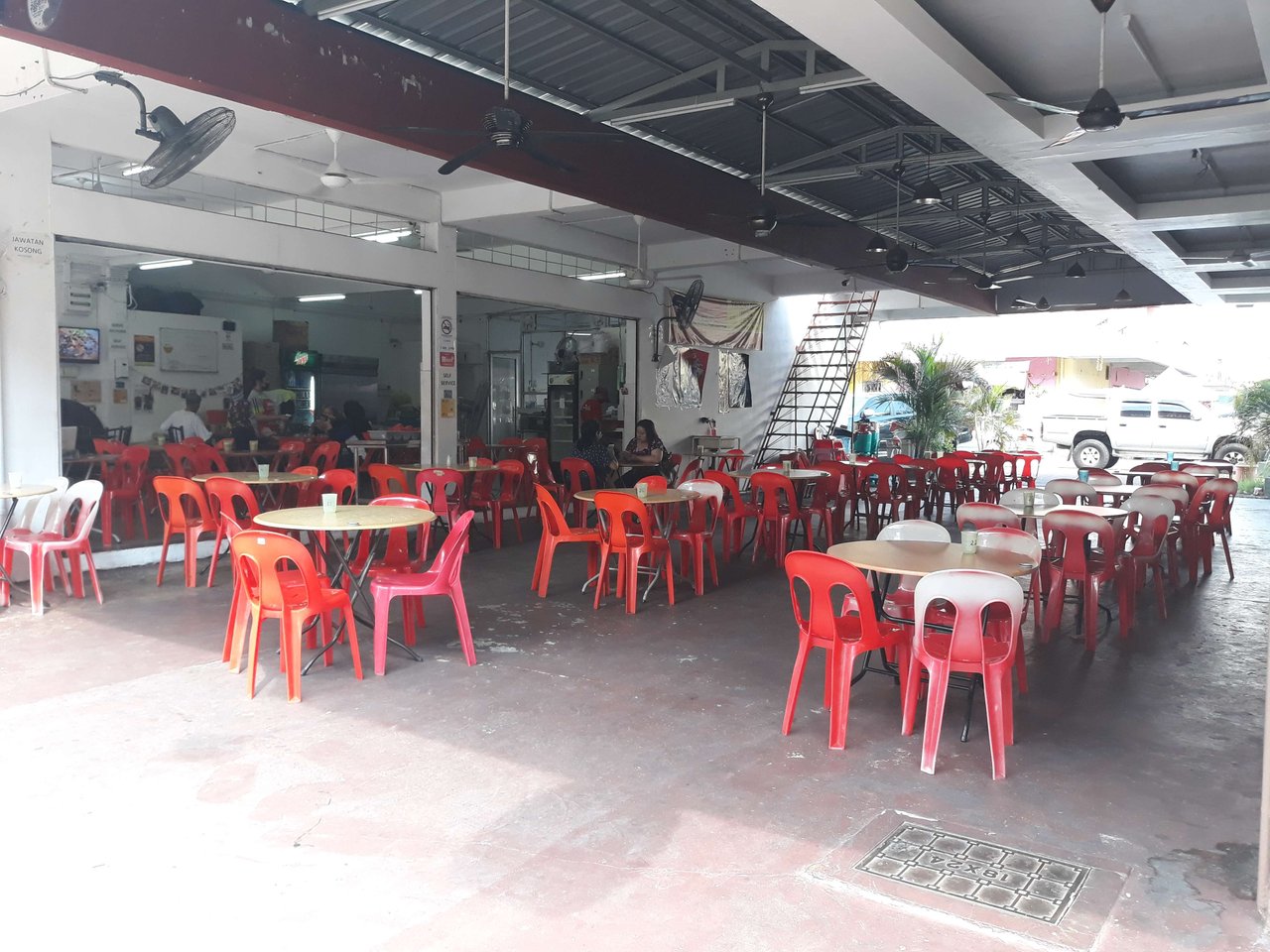 It was pretty hot that afternoon, the staff was kind enough to turn on the ceiling fan and standing fan for us.
---
The staffs are really friendly and very attentive. Once we made ourselves comfy, they soon came to our table and gave us the menu.
---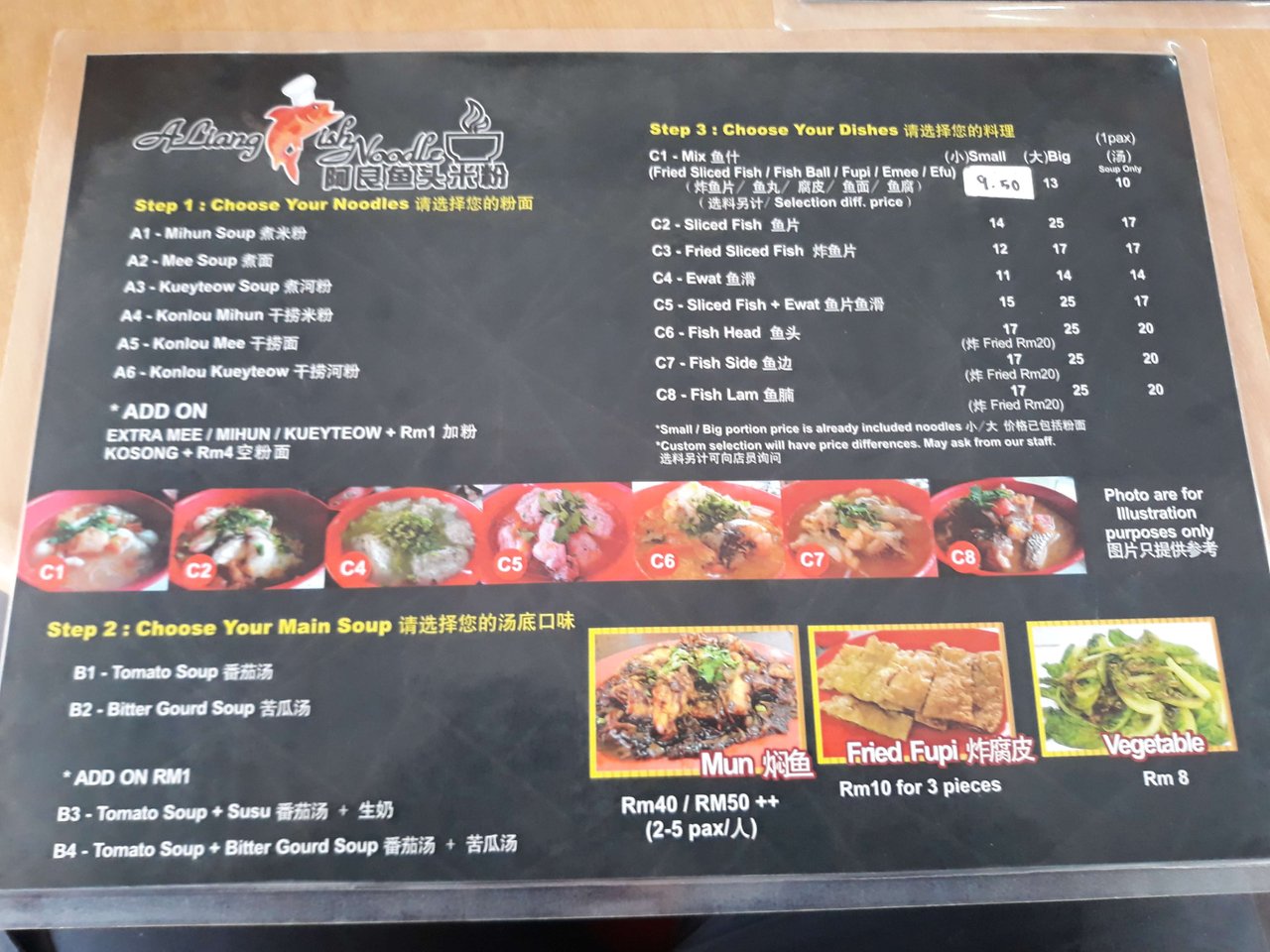 Here is the food menu, as you can see, they only serve noodles with fish. The price is a bit steep in my opinion compare to other restaurants.
---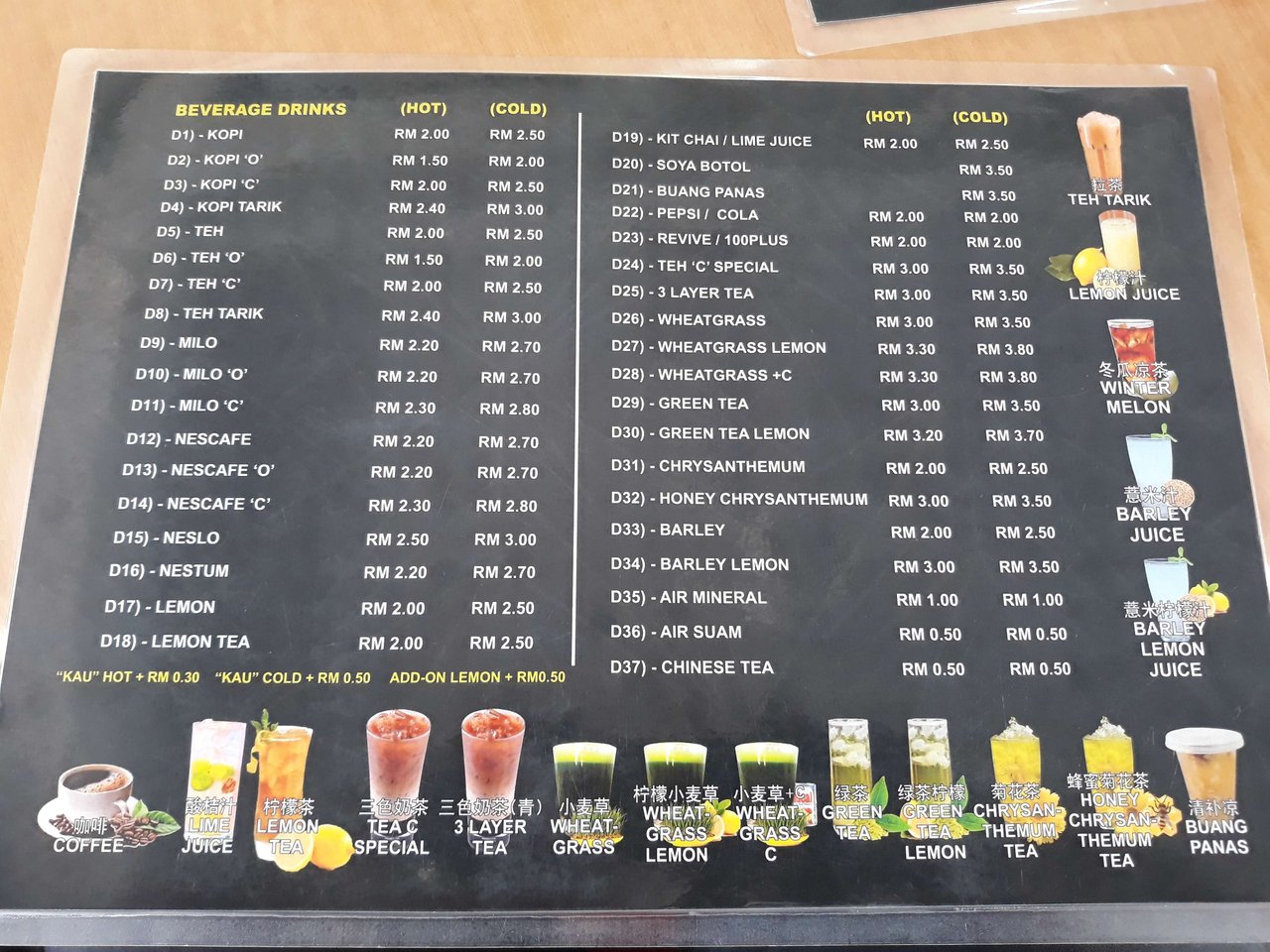 There are more to choose from for drinks. The price is quite standard, about the same with other restaurants.
---
Here comes our order, we all ordered the same thing, this restaurant's signature dish, Fried Fish in Tomato Soup Noodle. (You can also choose Bitter Gourd Soup if you like)
---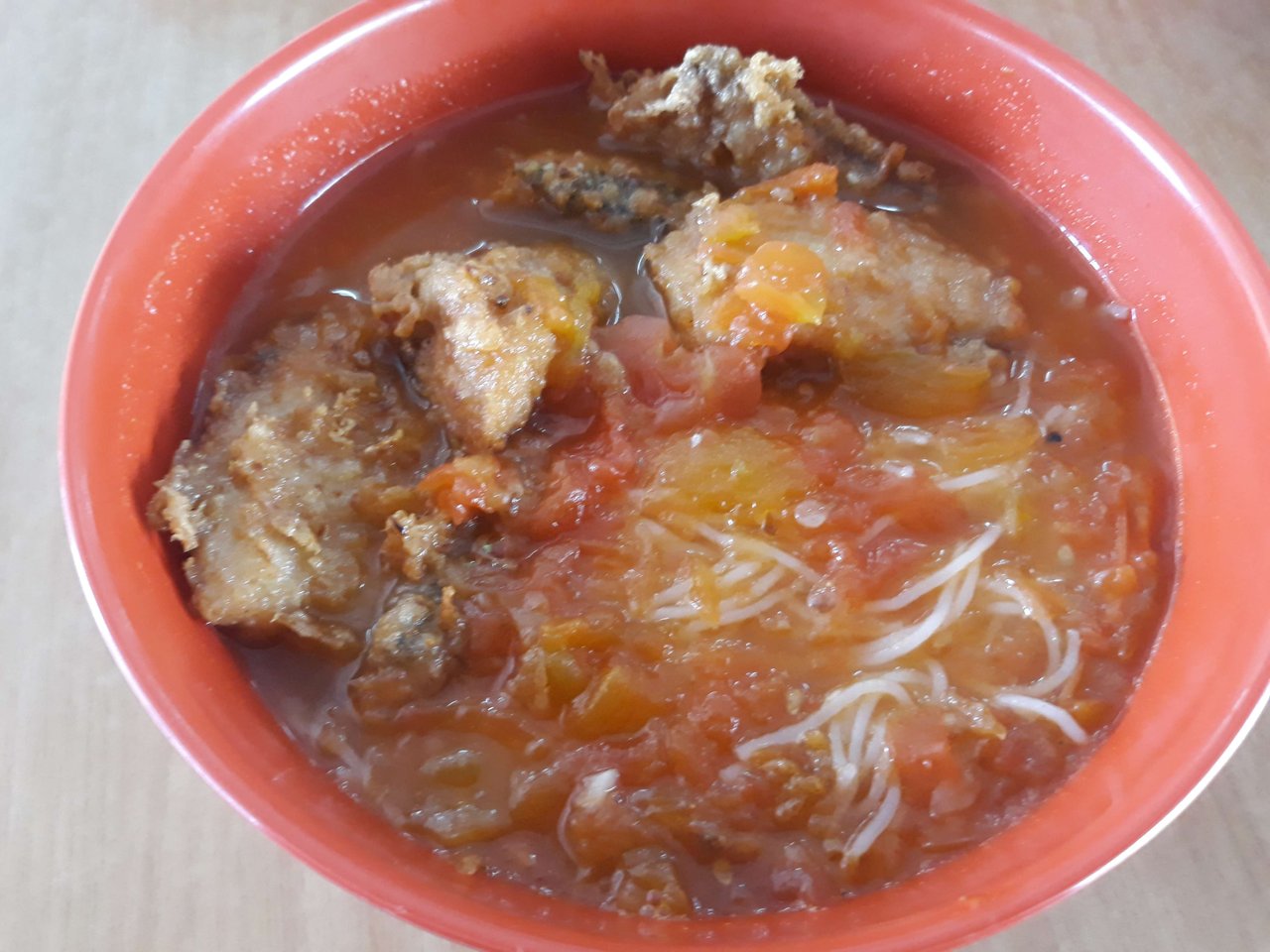 It was so delicious! The Fried Fish is so fresh, and the soup is thick and well seasoned. It's not too sour like other Fish Noodles that I have tasted before. I love it so much, it's worth every penny for it's price. No wonder this restaurant is so popular and customers are keep coming back.
---
Conclusion
I have to be honest, this restaurant serves one of the best Fish Noodle that I ever tasted. Furthermore, the restaurant is clean and I just love the friendly staffs. This restaurant opens daily from 7.00am till 3.00pm.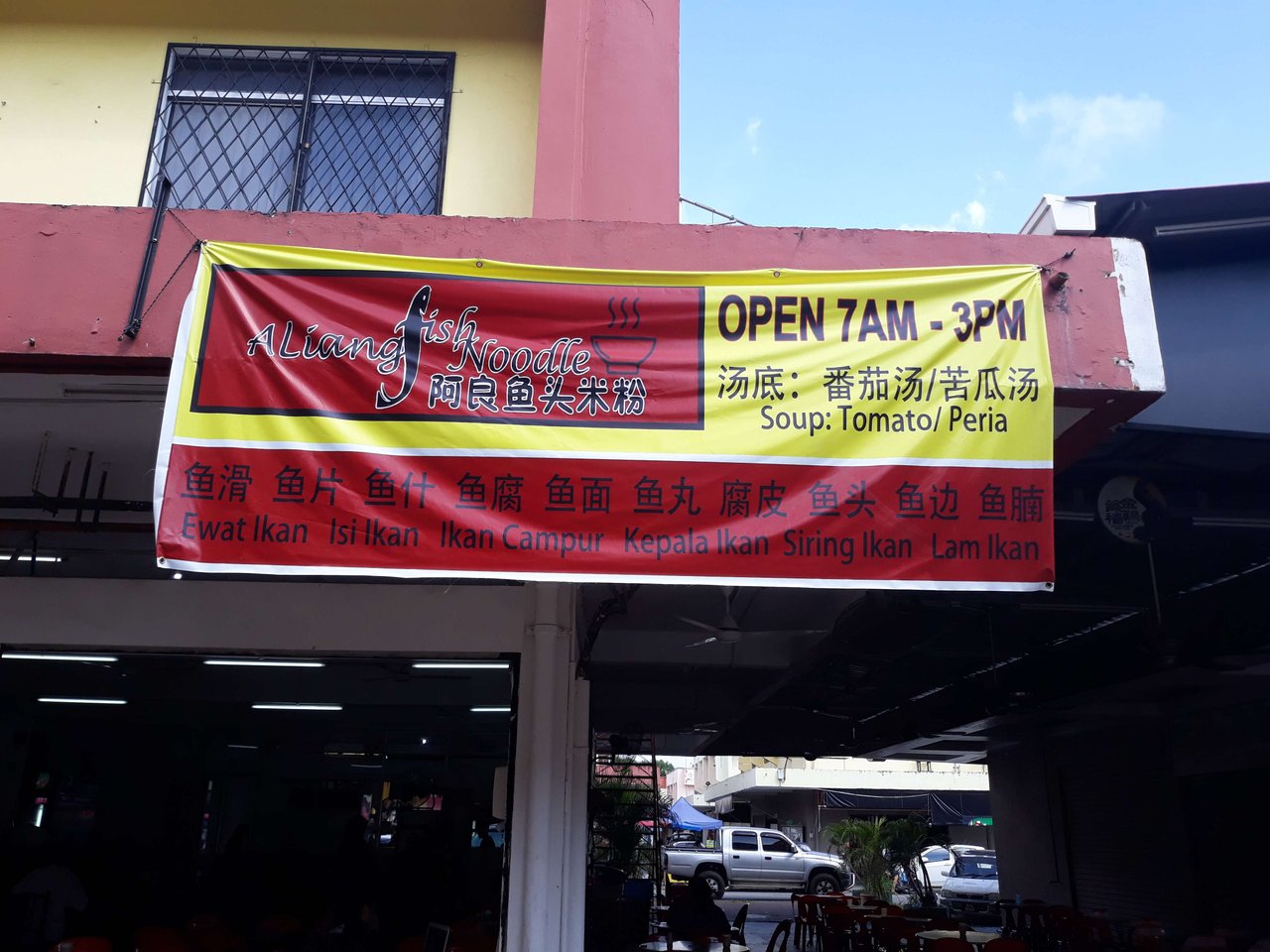 ---
Restaurant Information

Aliang Fish Noodle, Bandar Penampang Baru



Lot 4 , Block 30,ground floor bandar, Jalan Penampang Baru, Bandar Baru Penampang, 88300 Penampang, Sabah, Malaysia
---
Tasteem Review, All About Noodles - ALiang Fish Noodle
This post participated in the Tasteem contest All about noodles