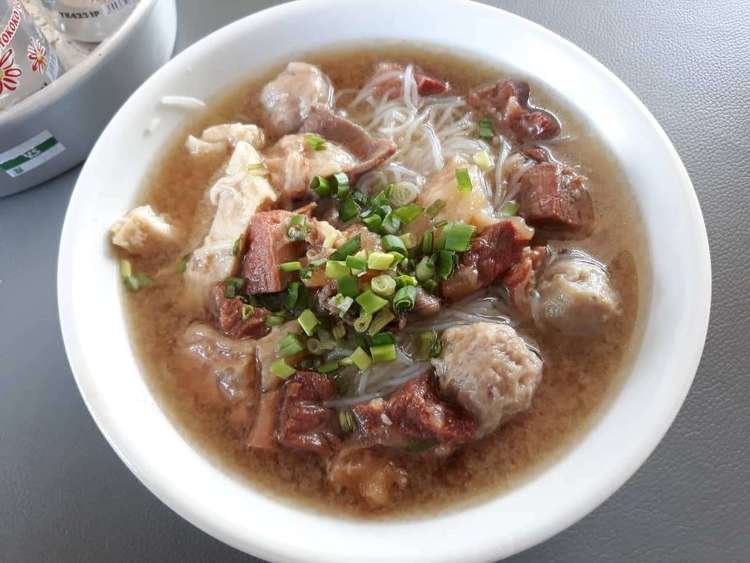 Not many people knew this fact, but Ngiu Chap (Beef Noodle) is a Chinese Influenced Dish that originates from "The Land Below The Wind", Sabah. I am not sure though from which district of Sabah that Ngiu Chap is first being introduced and sold, but the first time I had it was in Penampang at a Chinese restaurant called "Kedai Kopi dan Makan Loi Hin".
About a month ago, a restaurant opens up for business at Kivatu Plaza, selling Ngiu Chap or Beef Noodles in English. The name of this shop is "Penampang Ngiu Chap 2", and they only sells Ngiu Chap as their main and only dish. I took my father and my younger brother there to try it out.
---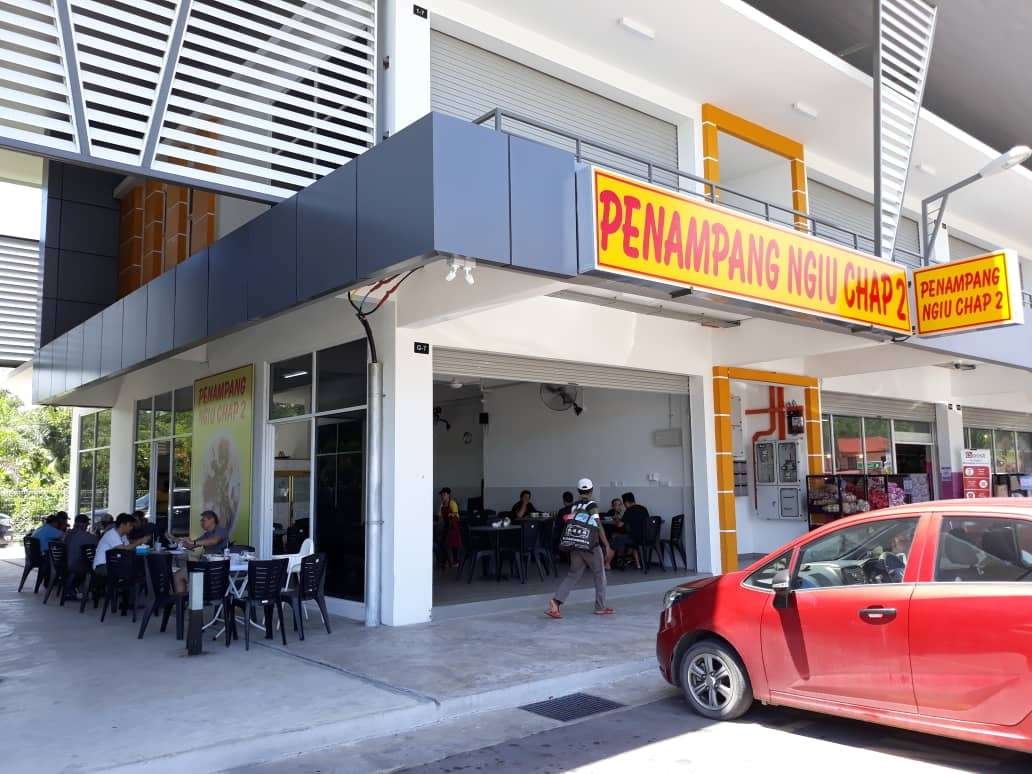 The view of the restaurant from the outside.
---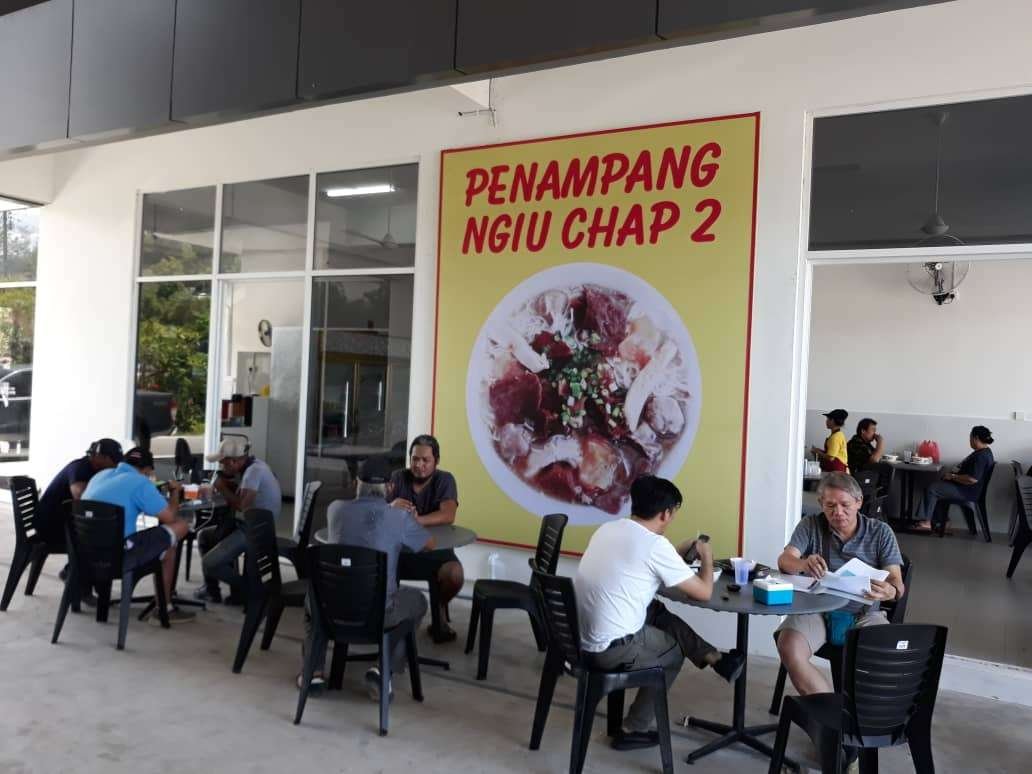 Here is a closer look of the seating area outside.
---
Ngiu Chap is beef broth served with either yellow noodles or mee hoon (rice vermicelli). The noodles served in a bowl is then mixed with the soup with poached beef slices, meatballs, stewed brisket, tendon, liver and various offal parts.
---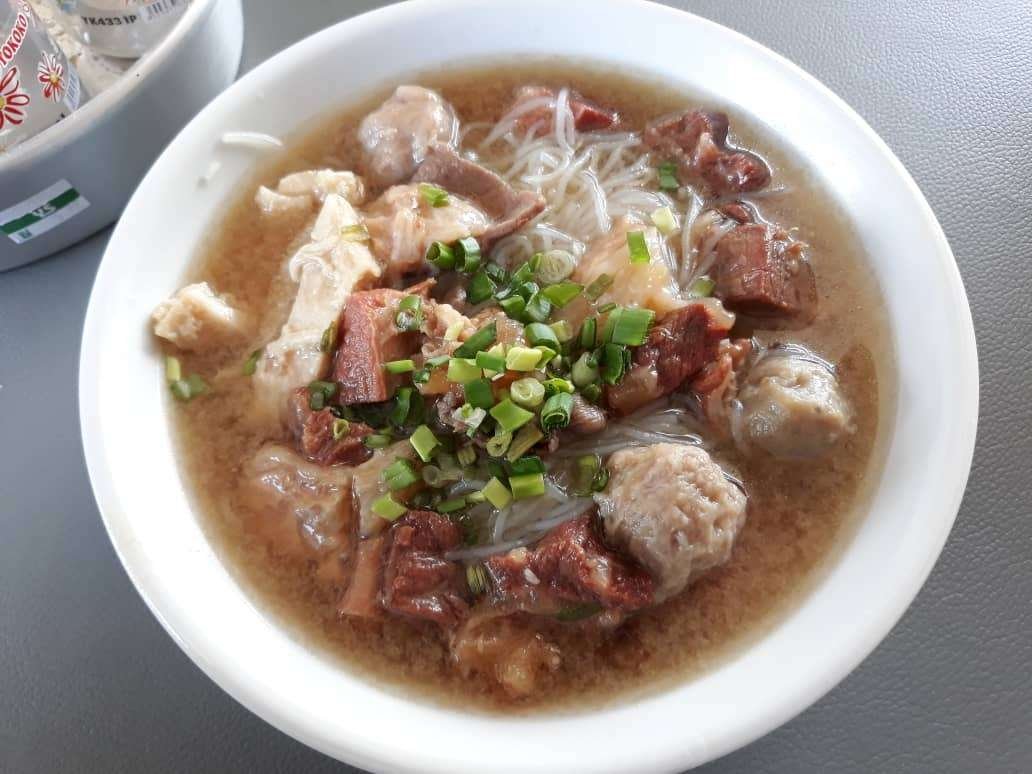 Beautiful! It makes me hungry all over again.
---
There are many restaurants that sells this dish in Sabah, and each restaurant has its own unique taste. Maybe they have their own ingredients to create different taste for the soup. If you ever visited Sabah, you might want to try as many restaurant that sells it and you will be surprised with its delicious taste.
---
Restaurant Information

Penampang Ngiu Chap 2, Plaza Kivatu



Kampung Kivatu, 89500 Penampang, Sabah, Malaysia
---
Tasteem Review, All About Noodles - Penampang Beef Noodle
This post participated in the Tasteem contest All about noodles