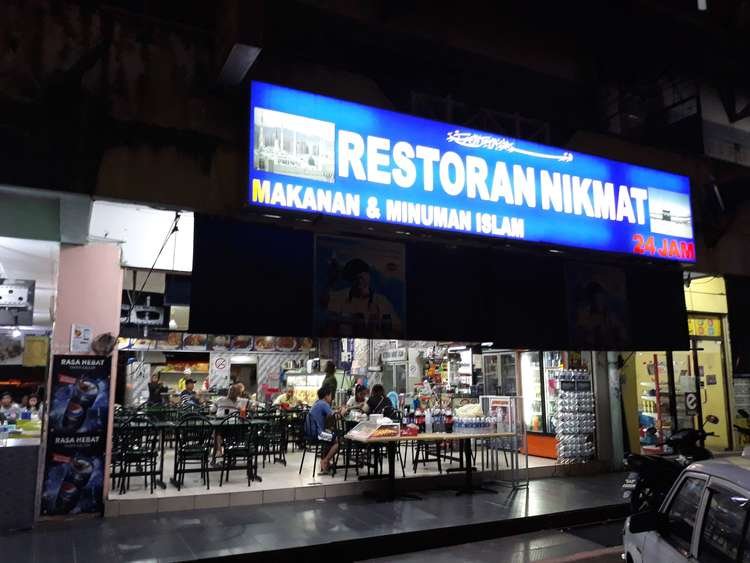 Restoran Nikmat is an Indian Moslem Restaurant which is more fondly called Mamak Restaurant by most Malaysian and Singaporean. These Mamak Restaurant is a bit different than any other Indian Restaurant in other countries, as some of their foods are a fusion between Indian, Malay and Chinese.
---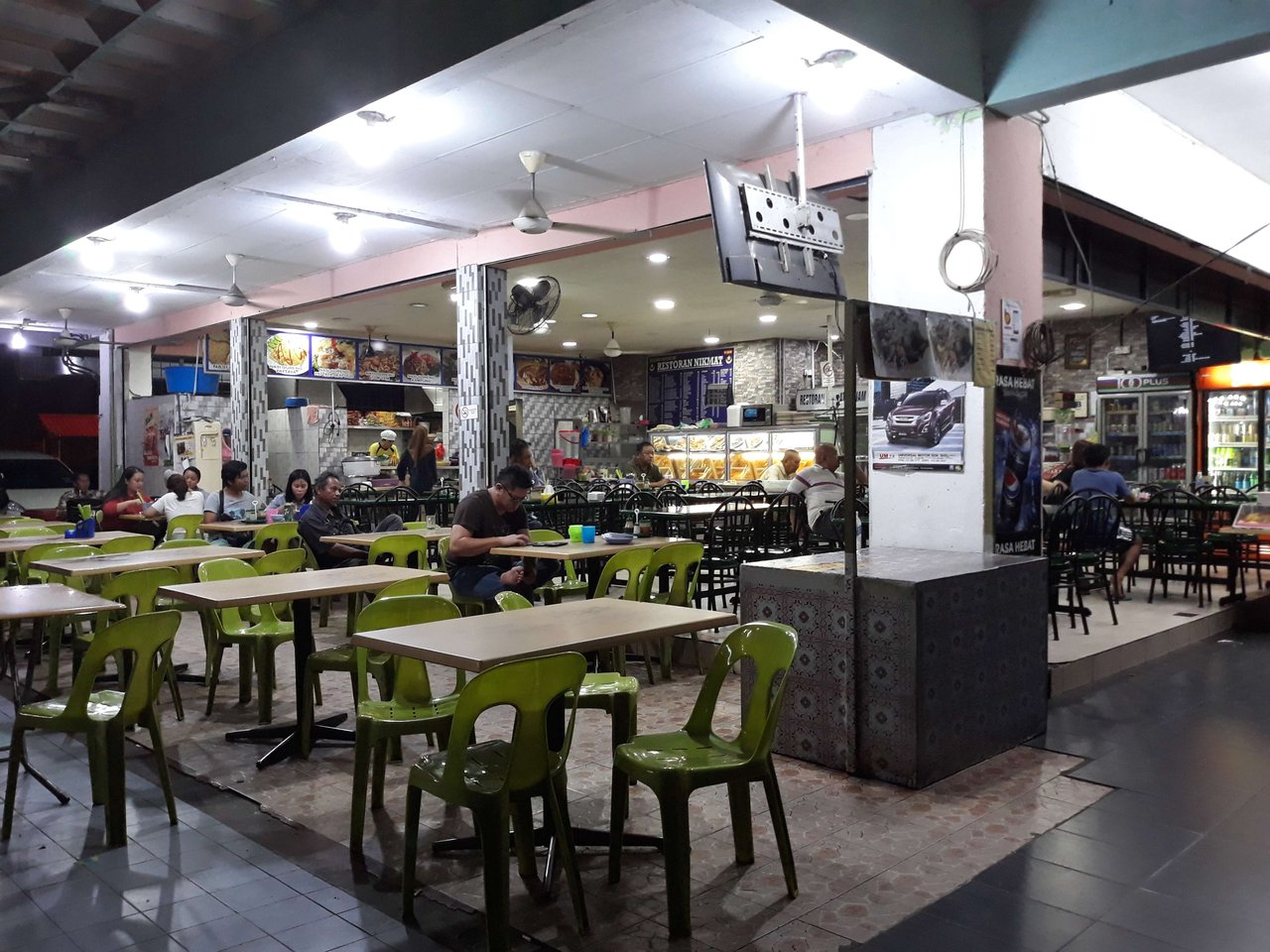 I love this restaurant as it is a great place just to hang out with friends while enjoying the foods and drinks. The restaurant is clean, a bit noisy but the staffs are really friendly.
---
I am a regular customer at this restaurant, as I love to come here to have a quick breakfast or to have supper at night. Lol. When I was seated, the owner came and asked for my order, and I answered "The Usual", while my wife ordered Roti Telur (Indian Flatbread cooked with egg). Since this post is only about noodles, so I am going to focus on what I have ordered only.
---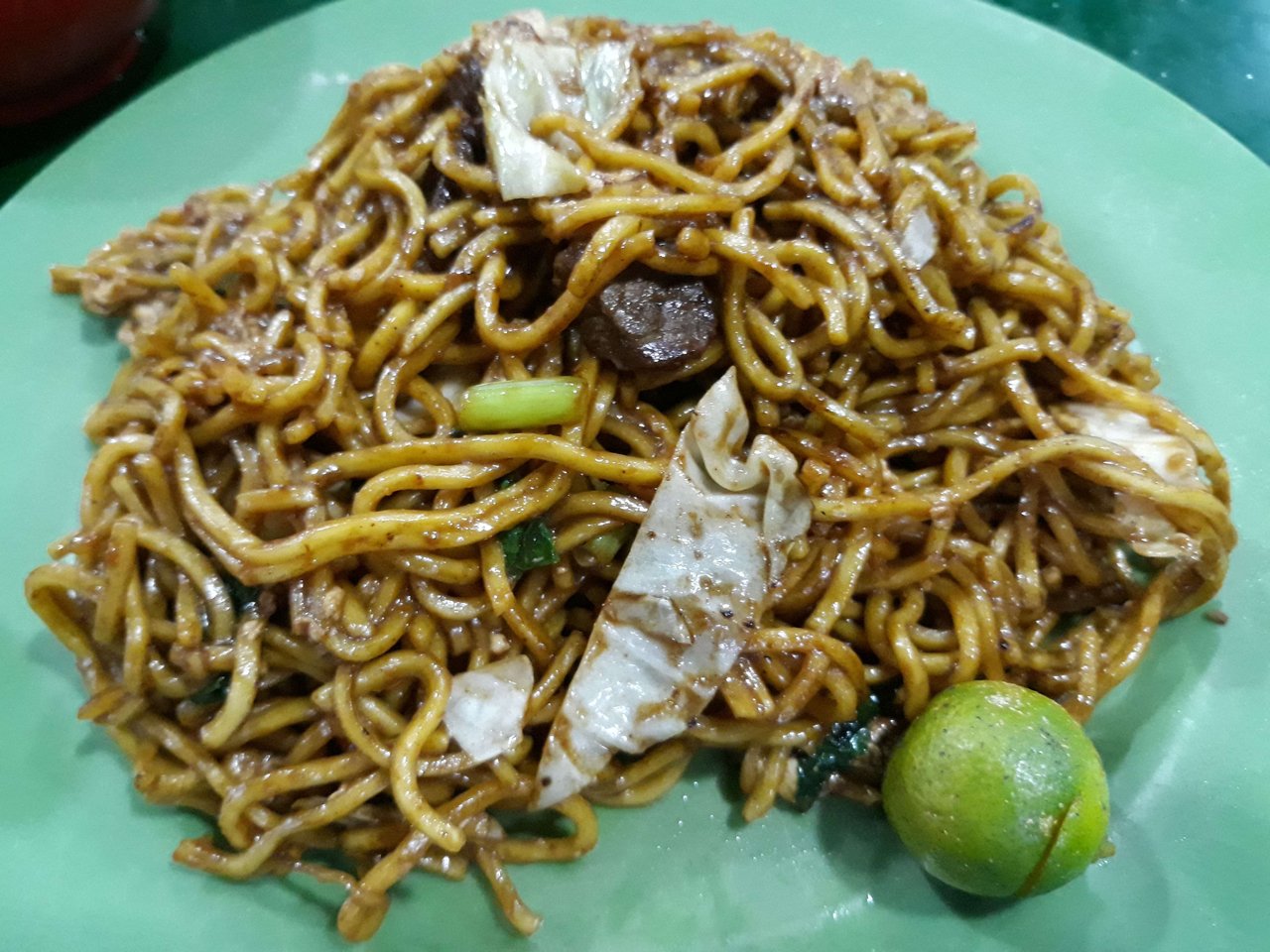 This is my favourite dish whenever I came to this restaurant "Fried Beef Noodle". I don't know how to describe the taste of this noodle. If I asked for the same dish cooked either in Malay or Chinese Restaurants, it won't taste the same. This one, cooked at this restaurant is so tasty, it is even more tastier after you squeezed those calamansi lime on top of it. I love the extra sweet and sourish taste from the lime.
---
When you come and dine at a Mamak Restaurant like this, it won't be complete if you don't try their "Teh Tarik" or "Milky Bubbly Tea" in English.
What I love the most about Indian Restaurant is their Milk Tea. In Malaysia, Indian Restaurants are synonym with "Teh Tarik" or "Bubbly Tea". I don't know why, but this bubbly tea is so tasty compare to other non-indian restaurants. It has a distinguish taste that only Indian Restaurant can offer. I always wonder what it is? Maybe because of the tea leaves that they used.
---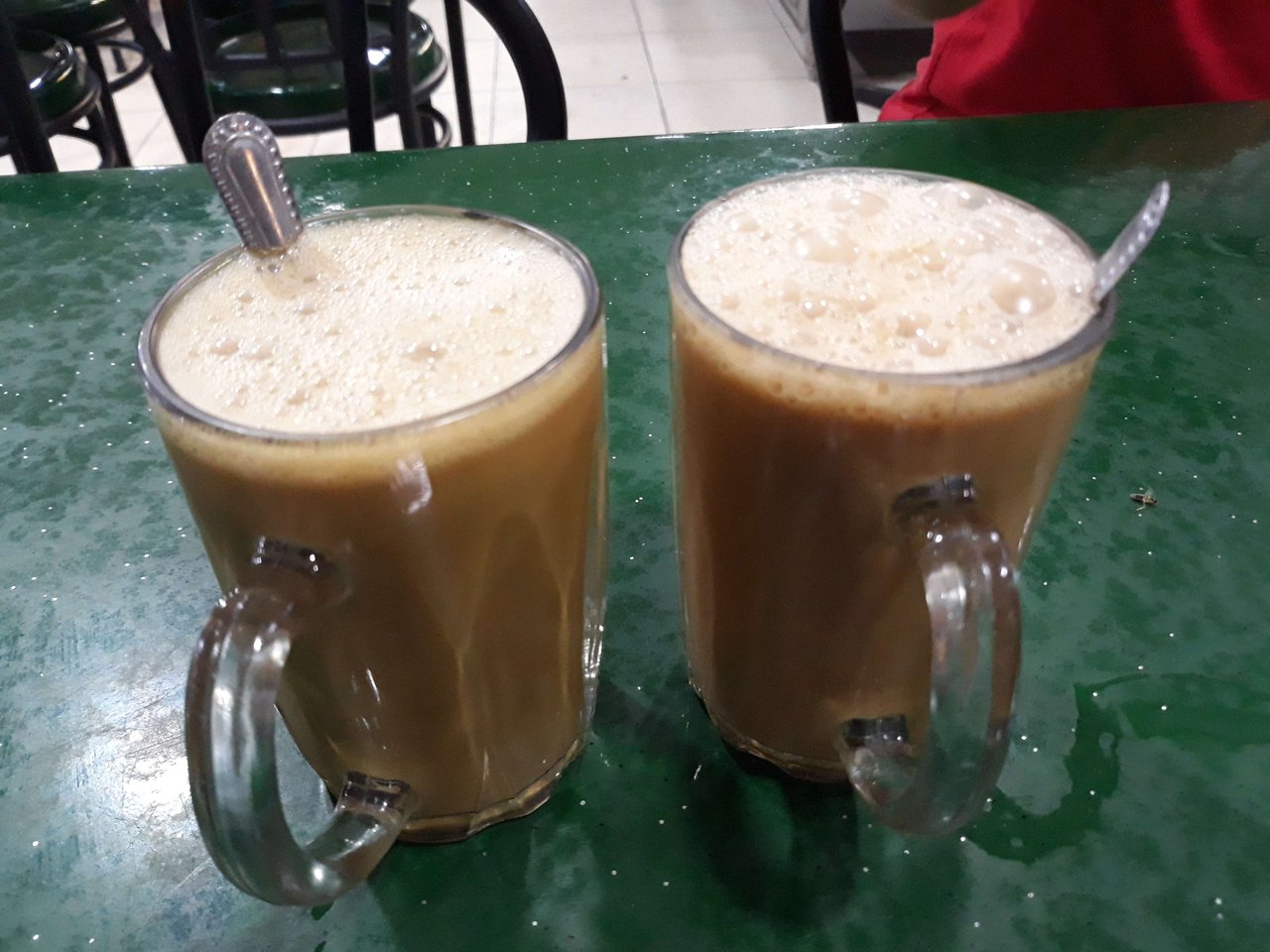 I just love the sights of the bubbles on top. It makes the tea looks even more inviting and tastier.
---
I hope you guys enjoy my review. Thank you for reading.
---
Restaurant Information

Restoran Nikmat, Donggongon



GF, Lot 7, Jalan Penampang, Pekan Donggongon, 89500 Kota Kinabalu, Sabah, Malaysia
---
Tasteem Review, All About Noodles - At Restoran Nikmat
This post participated in the Tasteem contest All about noodles