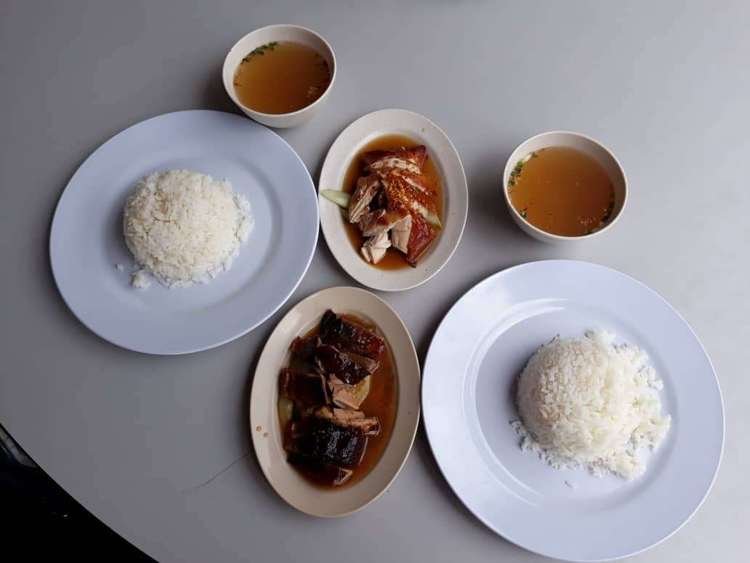 Hello my fellow Steemians and Tasteemers. Today I would love to introduce to you one of the most underrated restaurant located in Donggongon Town. "Restoran Gembira" is a Malay name for this fabulous restaurant, which means "Happy Restaurant" if it is being translated to English.
---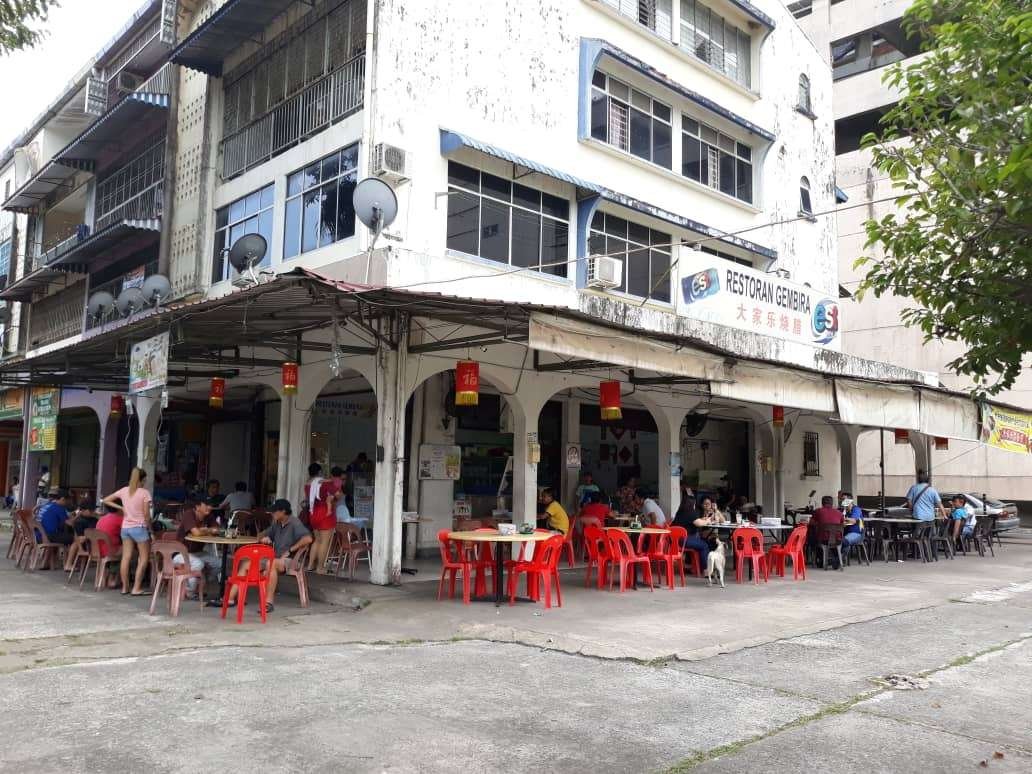 This restaurant is located at the corner lot of a building which provides lots of space in the walkways as dining areas besides the inside of the shop. This restaurant has two stalls or preparation area that prepares different types of excellent and delicious foods.
---
As you can see from the two menus below, each stalls specialises in preparing the menus that is being displayed.
---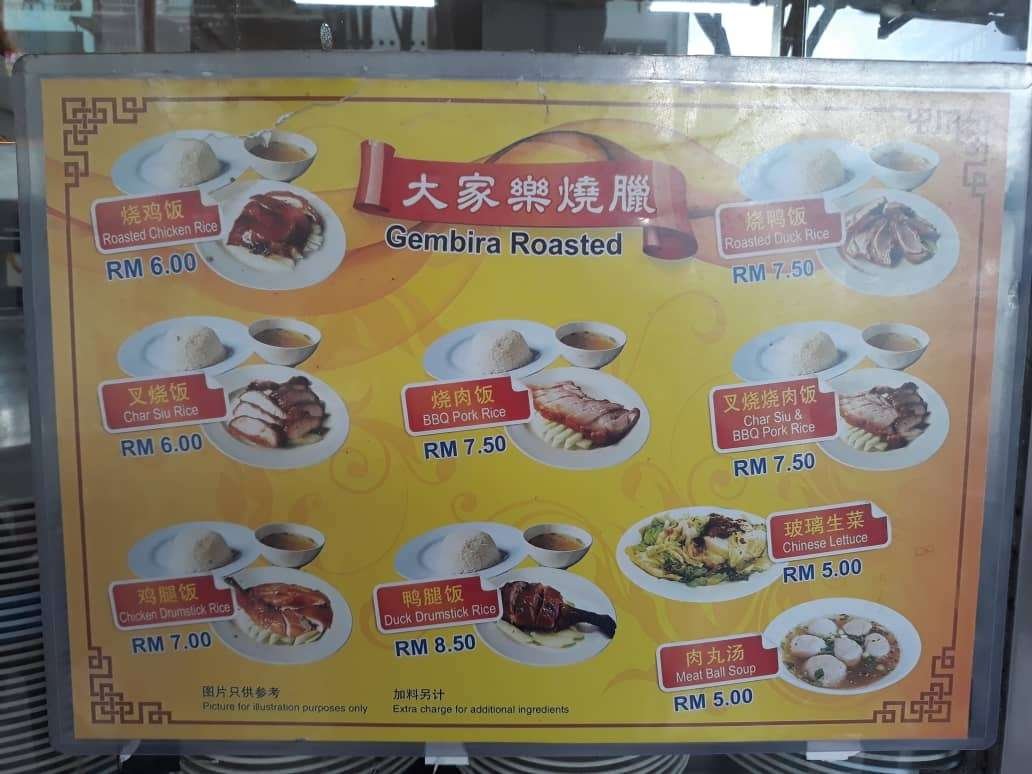 This stall provides Fragrance Rice with either Roasted Chicken, Roasted Duck or Roasted Pork. There are side dishes too such as Chinese Lettuce and Meat Ball Soups.
---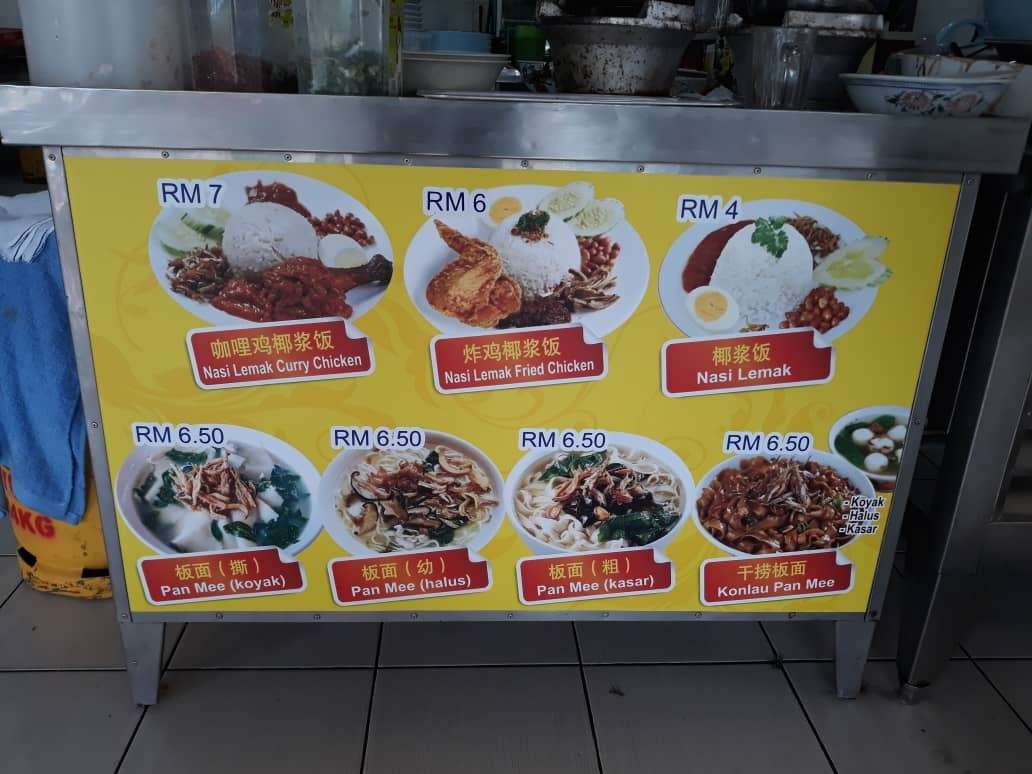 This other stall specialises in "Nasi Lemak" and "Pan Mee". There are many types of Nasi Lemak and Pan Mee that you can choose from, honestly, I haven't tried it, but I will, soon.
---
It was half past 12 that day, so, me and my wife was looking for a place to have lunch while waiting for our daughter from her tuition class. I haven't been to this restaurant for such a long time, so I ordered Roasted Duck with Rice for myself, and my wife ordered Roasted Chicken Rice.
---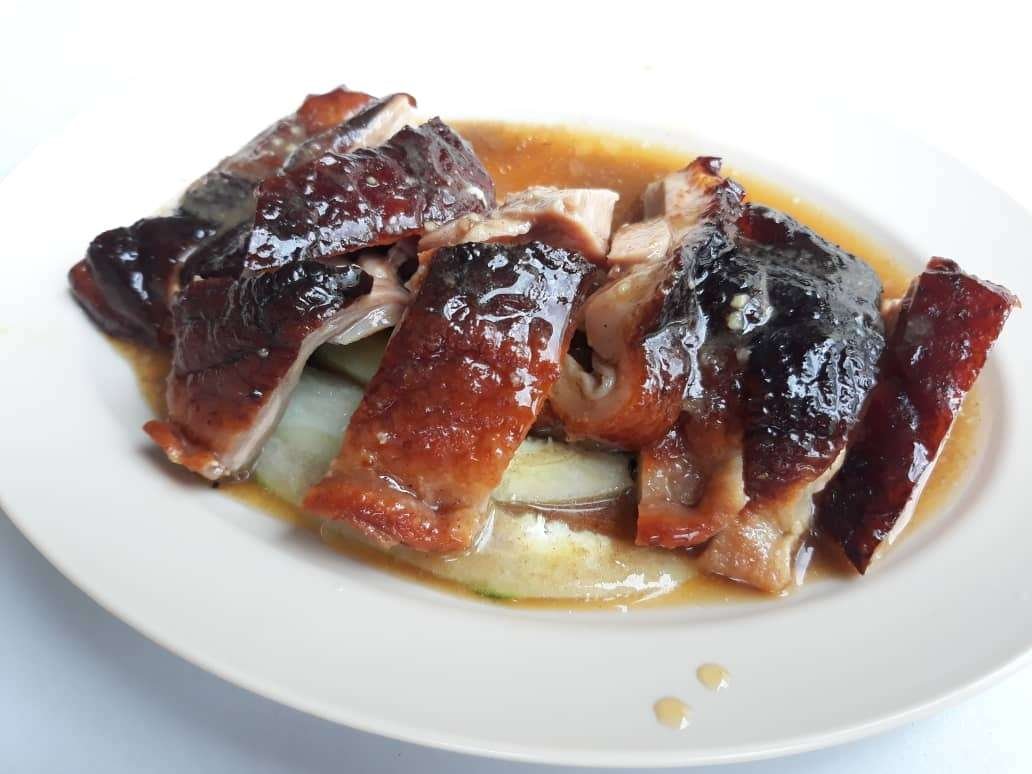 This roasted duck's skin is still crispy and the meat is quite tender, a bit chewy but I think most ducks meat is a bit tough, and I love it that way. The sauce can be a bit better, but maybe different shops has their own special recipe sauce. This meal costed me RM6.00 or USD1.79 which is cheap in my opinion. Normally it would have costed me at least RM9.00 up to RM12.00 at other shops.
---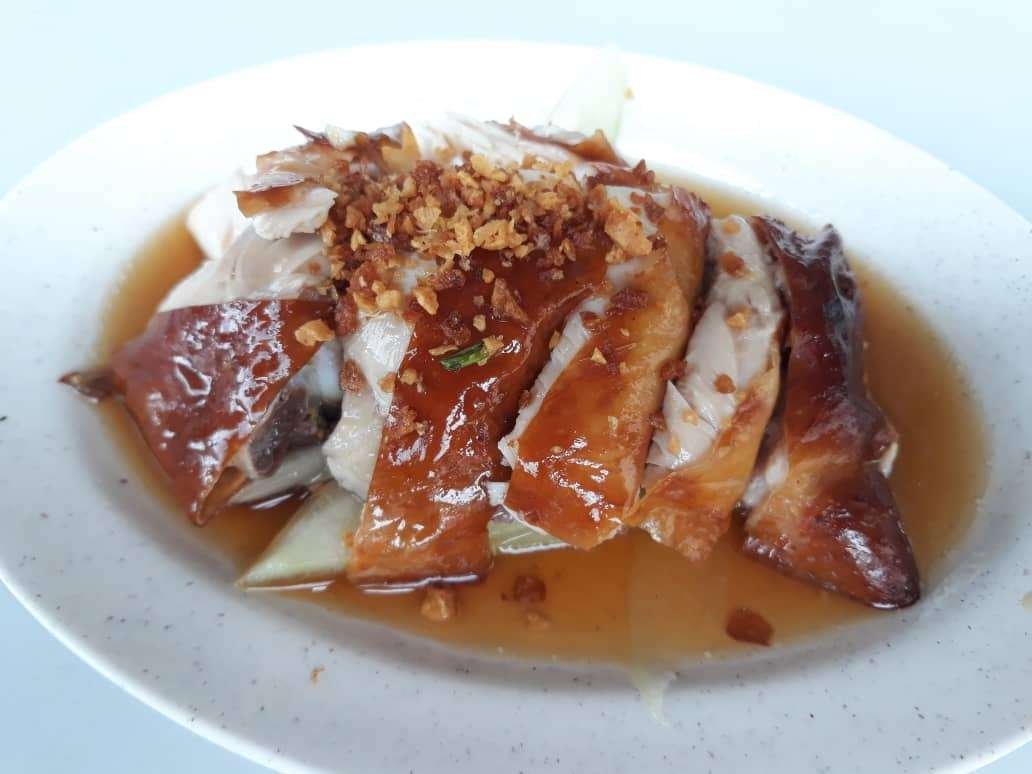 This Roasted Chicken is tasty as well. The sauce is good and I love the fried garlic sprinkled on top of it. It gives an extra delicious aroma and taste to the roasted chicken. This meal costed RM6.00 or USD1.43, it is cheap, about the same price as most other shops too.
---
The main problem getting to this restaurant is because of the parking areas. As of most parts of Donggongon Town, parking is always a problem, but this area is the worse as it has limited car park spaces. So, to get here, you might have to park further away or just park at Megalong Mall if you hate hunting for a spot to park your car. It'll take you at least 7 to 10 minutes to get to this restaurant by walking.
This restaurant doesn't actually look appealing from the outside but the foods are cheap and marvellous. The restaurant is clean, and the staffs are really friendly. I highly recommended you guys to drop by.
This restaurant opens daily from 7.00am - 5.00pm. Have a great day everyone!
---
Restaurant Information

Restoran Gembira, Donggongon



Tingkat Bawah, Block K Lot 8, Jalan Taipakkung Donggongon, Penampang, 89500 Kota Kinabalu, Sabah, Malaysia
---
Tasteem Review, Happy Restaurant Serves Fabulous Foods
This post participated in the Tasteem contest Cheap and Fabulous? Totally possible!