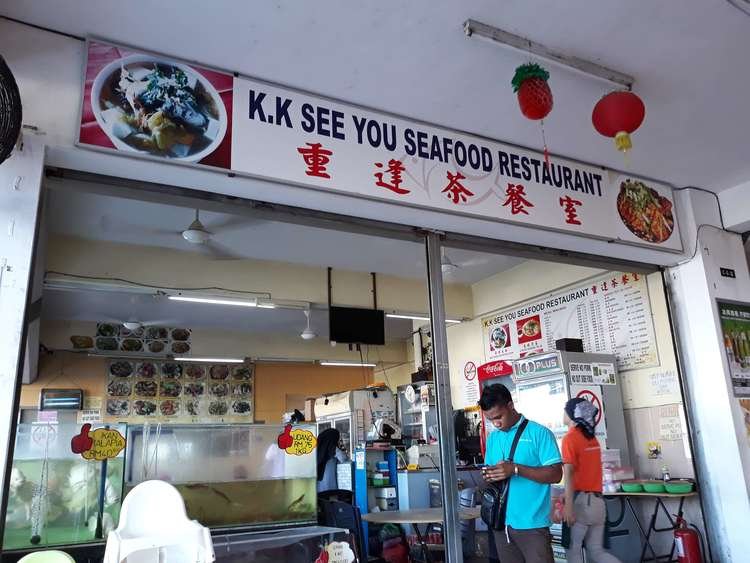 Since my country Malaysia will be celebrating its Independence Day soon, I think I will share a bit about the history of this country before I proceed with my food review for this Tasteem Contest.
Malaysia is a country formed in 1963 consisting of Malaya, Singapore (who withdraw in 1965), and the two countries in the island of Borneo called Sabah and Sarawak. Sabah, the country where I am residing now, is also known as the "Land Below The Wind", located in the North East of the Borneo Island, the third biggest island in the world.
---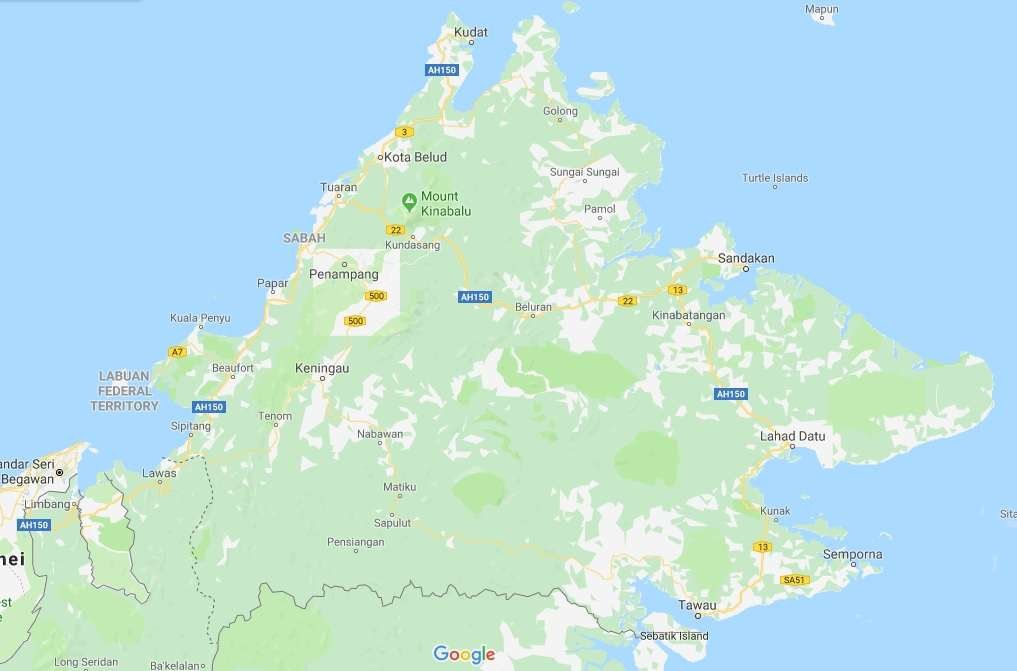 The map of Sabah, courtesy of [Google Map](
https://www.google.com.my/maps/@5.7332171,116.8167682,8.25z?hl=en
)
---
The majority ethnic of Sabah is called the KDMs (Kadazan, Dusun and Murut tribe), but there are many other ethnicity that has been in this country since hundreds of years ago, migrated from neighbouring countries such as the Phillipines, Indonesia and also as far as from China and India, to form this unique country of multiple ethnicity, which is the pride of its community.
With so many ethnicity intertwined with each other, mixed marriage is quite common in this country, thus, no wonder some of the local cuisines are actually fusions or combinations of food ingredients and elements taken from different ethnicity. For an example, I believe that the actual or traditional KDMs cuisines doesn't tasted as good as it is today if not for the ingredients introduced by the Chinese and the Indian richness in herbs and cooking techniques. And that concludes the bit of history lessons for today.
About a month ago I took my family out for breakfast, but we are looking for a place that we have never been to. So, I took a drive around Kepayan Point looking for restaurants or cafes that we never had the chance to dine in, and that's where we get to know this restaurant called "K.K See You Seafood Restaurant".
---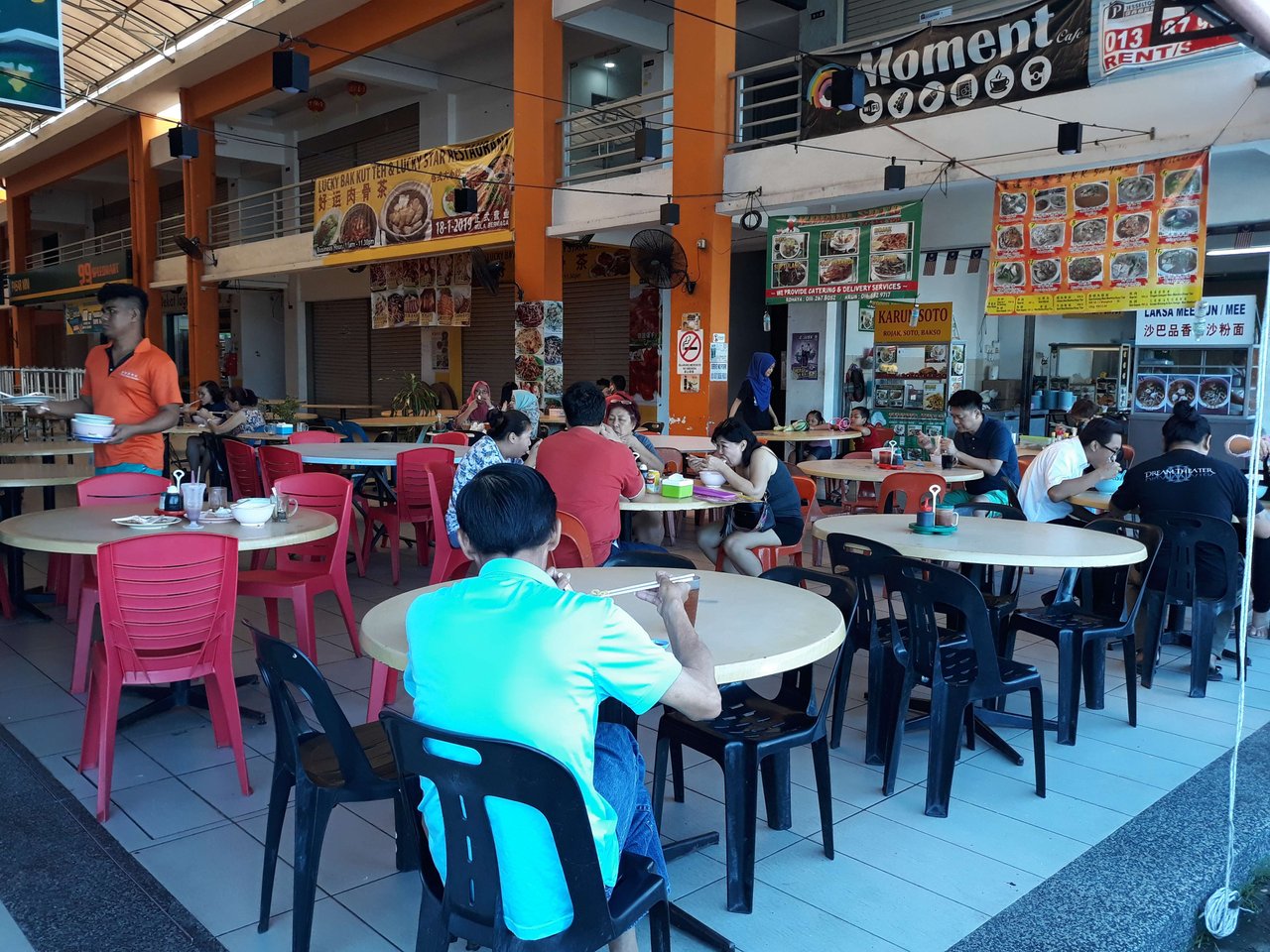 ---
In Kota Kinabalu or any other cities or towns in Sabah, it is quite common that Seafood Restaurants serving Fish Soup Noodles. I almost ordered this menu, but then a Chinese man came and handed me a menu for a dish that looks so familiar but has a different name, the "Sabah Laksa".
---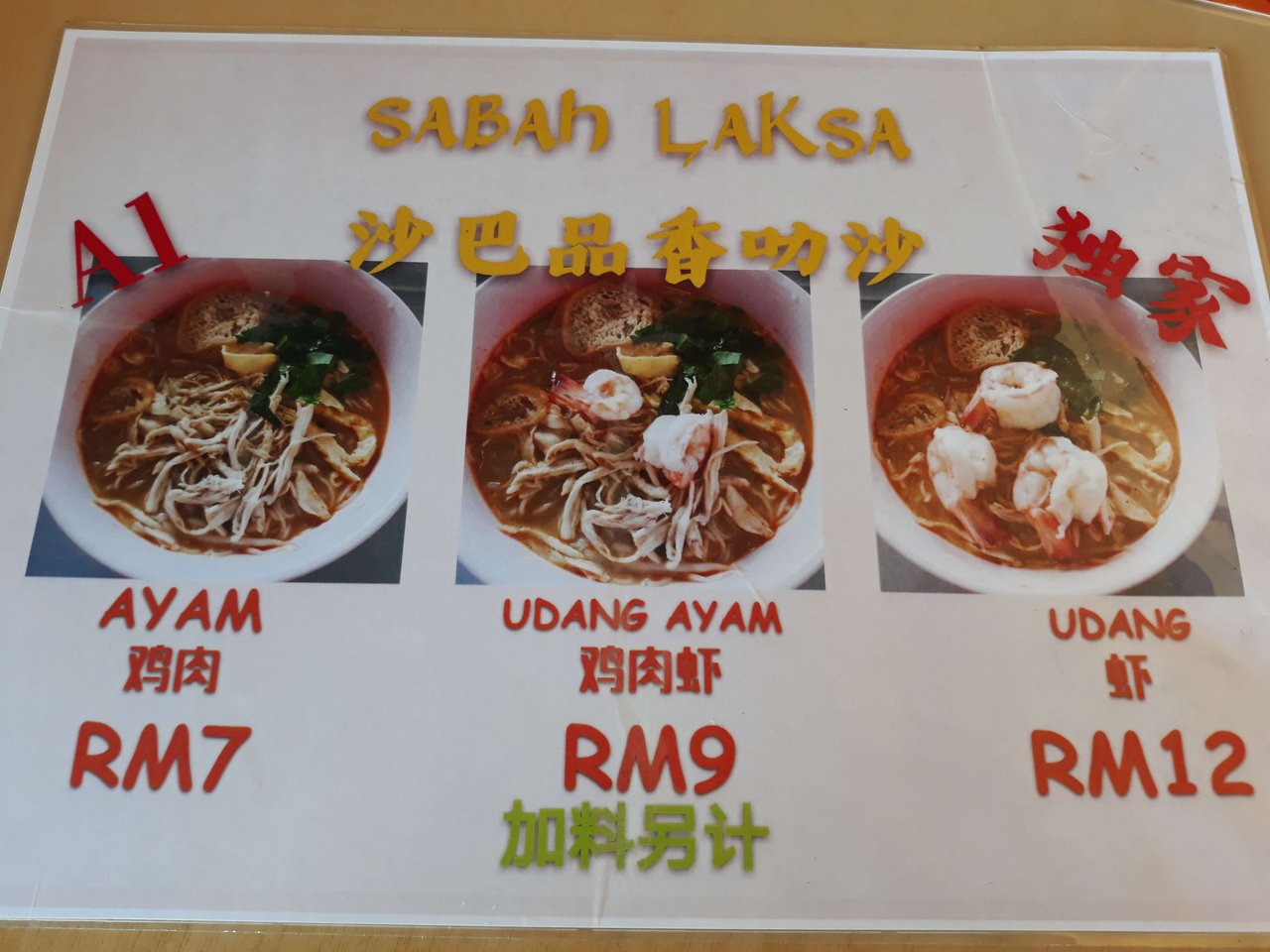 We all chose to have Chicken Laksa as it is too early in the morning to eat Shrimps for breakfast.
---
I was so interested to try it out, especially when the Chinese man told me that he uses his own recipe to create the dish. I just can't wait to taste it. After 10 minutes, our order has finally arrived at our table.
---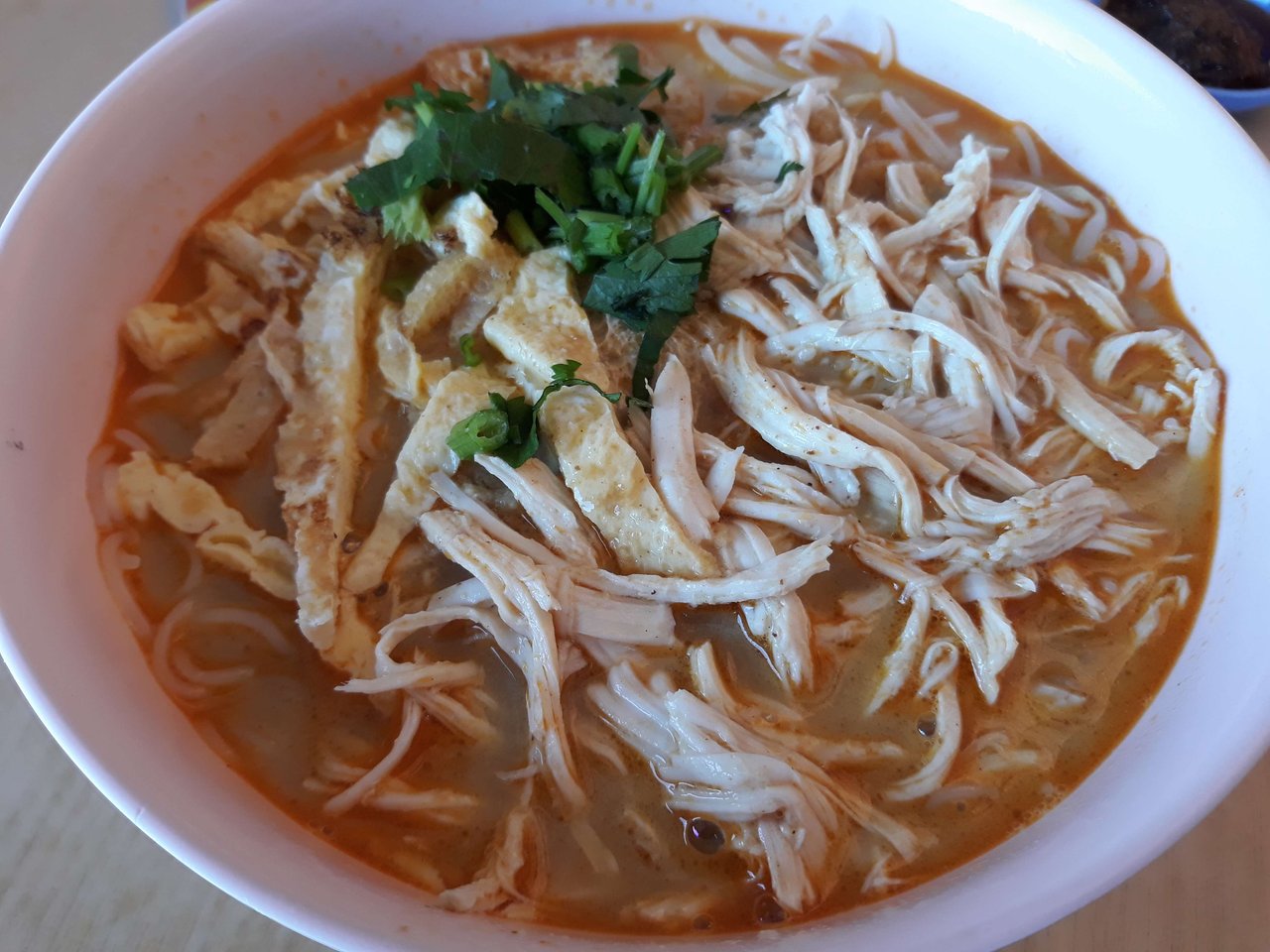 This laksa has almost the same similar taste as the Sarawak Laksa (to my dissapointment), which also uses the same elements or ingredients such as rice vermicelli, omelette strips, shredded chicken, beansprouts and coriander.
---
Yes, I feel cheated a bit, but the delicious taste of the laksa makes me forget my dissapointment. The only difference that I can tell is the taste of the dipping paste or sauce. It's a bit different as it has more shrimp taste and even more spicy, which is good for a person like me.
This restaurant opens daily (except for Tuesday) from 7.30am till 10.30pm. I am not sure how good or fresh its seafoods are, but I will make a review about it once I dine here again, soon. Anyway, this place has a nice atmosphere, clean, and the staffs are friendly and polite. For you guys who wanted to try out the one and only Sabah own laksa, do come and give it a try, and give me a shout about what you think of it's taste.
---
Restaurant Information

K.K See You Seafood Restaurant, Kepayan Point



Block C, Lot 22, Kepayan Point, Penampang Bypass, Kepayan, 88200 Kota Kinabalu, Sabah, Malaysia
---
Tasteem Review, Local Dishes - History Lessons and The First Sabah Own Laksa
This post participated in the Tasteem contest Local Dishes