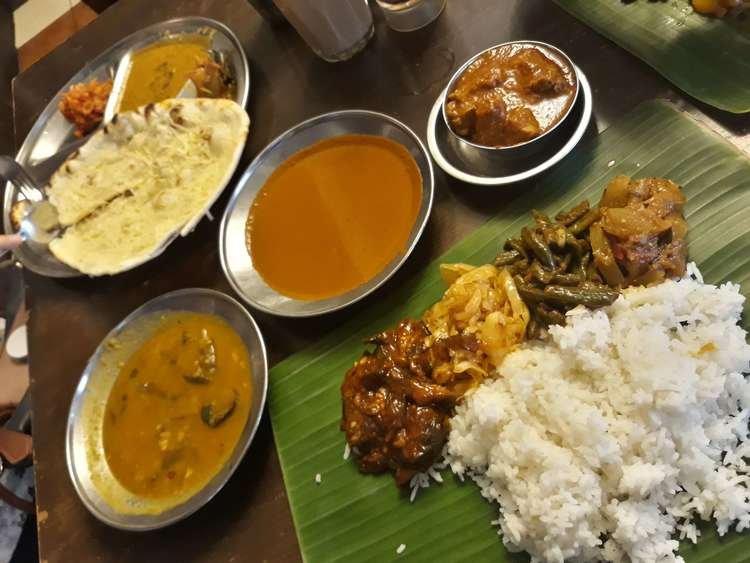 I really love Indian Food, especially those delicious, aromatic, spicy curry. Just the smell of curry will surely makes me drool, I am so craving for it right now.
I would to share with you one of the best authentic Indian Restaurant in town. Located at Plaza Grand Millenium, about 20 minutes from Kota Kinabalu City and 10 minutes from Donggongon Town, this is the best Indian restaurant around. Let me introduce to you "Krishna's Fish Head Restaurant", also formerly known as "Krishna's Fish Head Curry House".
---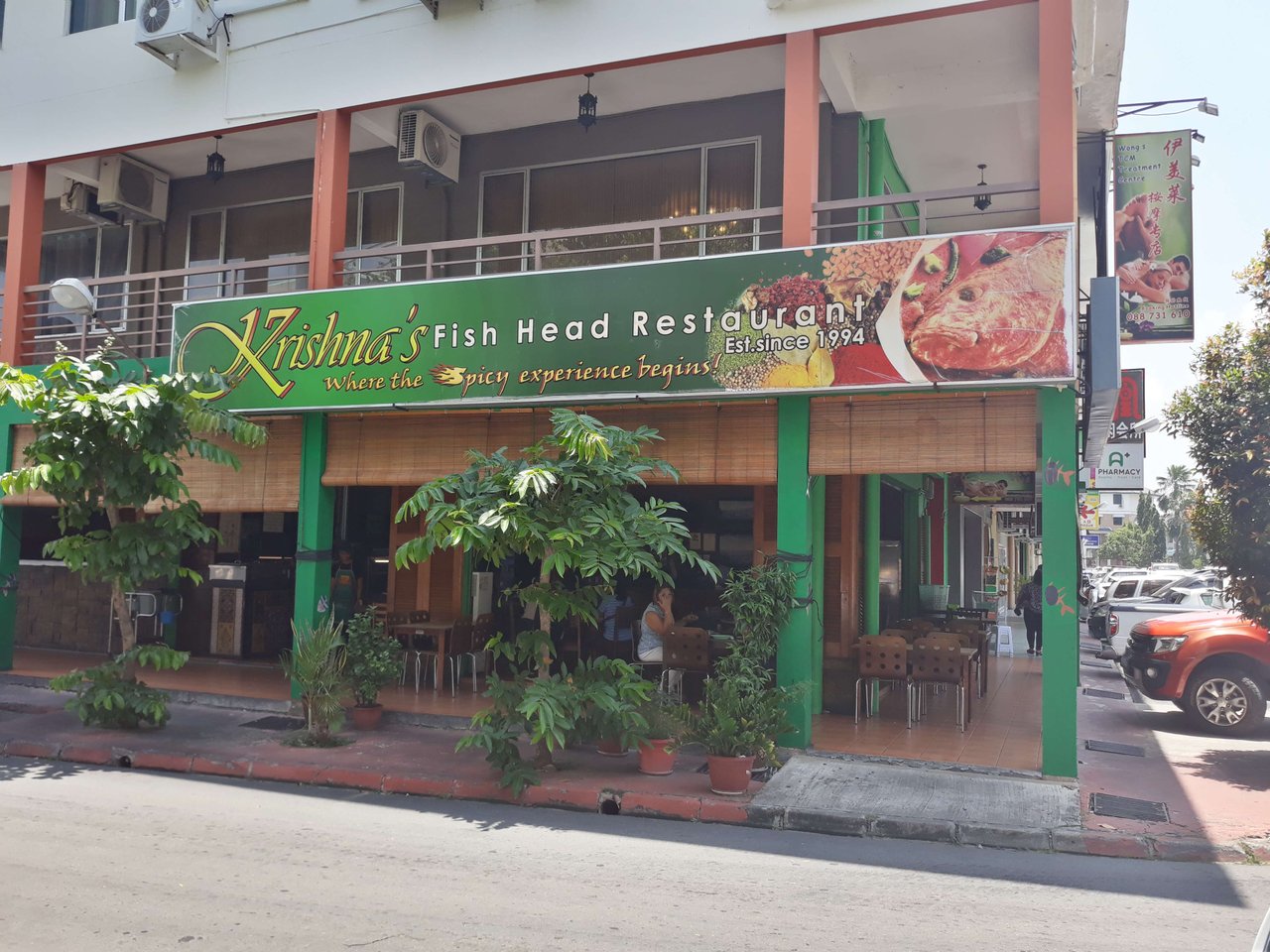 ---
The first time that I had Banana Leaf Rice was when I was still studying in Kuala Lumpur in the late 90's. My Indian friends took me to an Indian Restaurant located in Bangsar. I was so impressed with the foods as it was really delicious, and the curry was thick, non like I ever had before.
I came back to Kota Kinabalu after completing my studies, but there are no Indian Restaurant like that around, and I was so craving for it. Not until my friend took me to "Krishna's Fish Head Curry House" which originally located opposite Towering Town. I think it was in the year 2003 0r 2004. When I was first served with the foods on top of the Banana Leaf, I was so overjoyed, it's like meeting your long lost friend. LOL.
---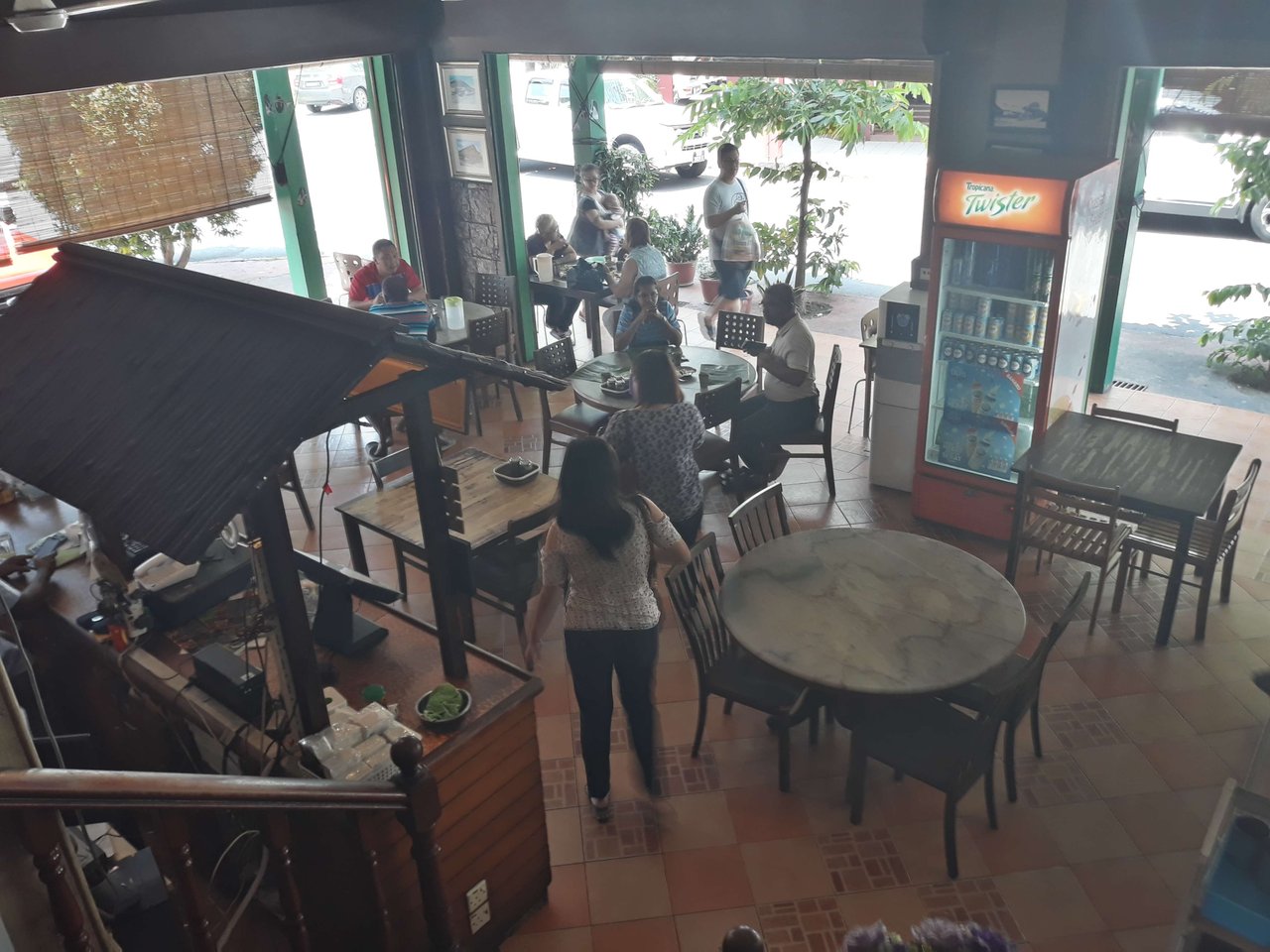 The Krishna's Fish Head Restaurant is a double storey restaurant. The ground floor is an open space, and the upper level is fully air-conditioned. This picture I took while I was on the stairs going up to the 1st Floor.
---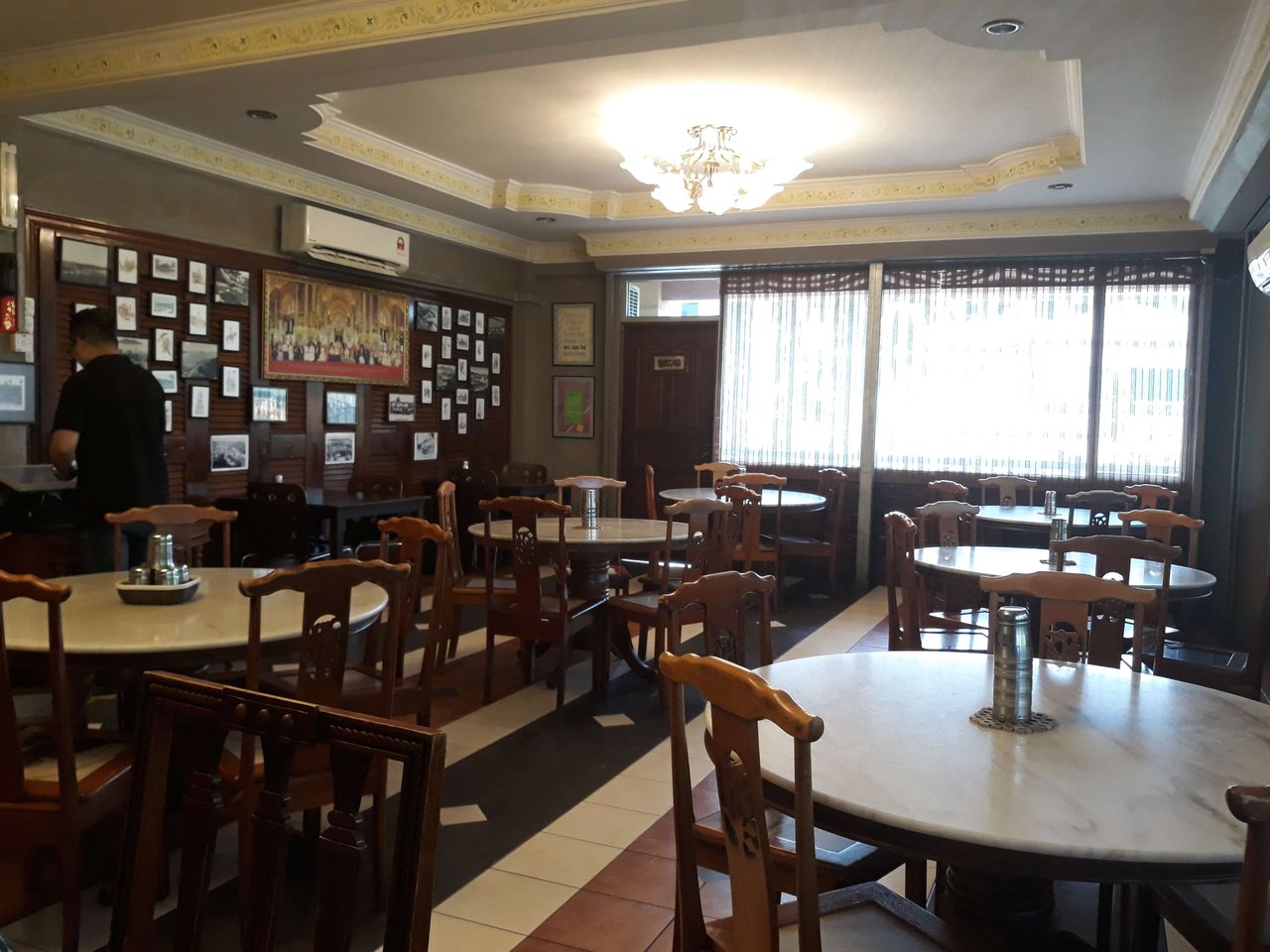 Here how it looks at the Upper Floor, back then only me and family was there.
---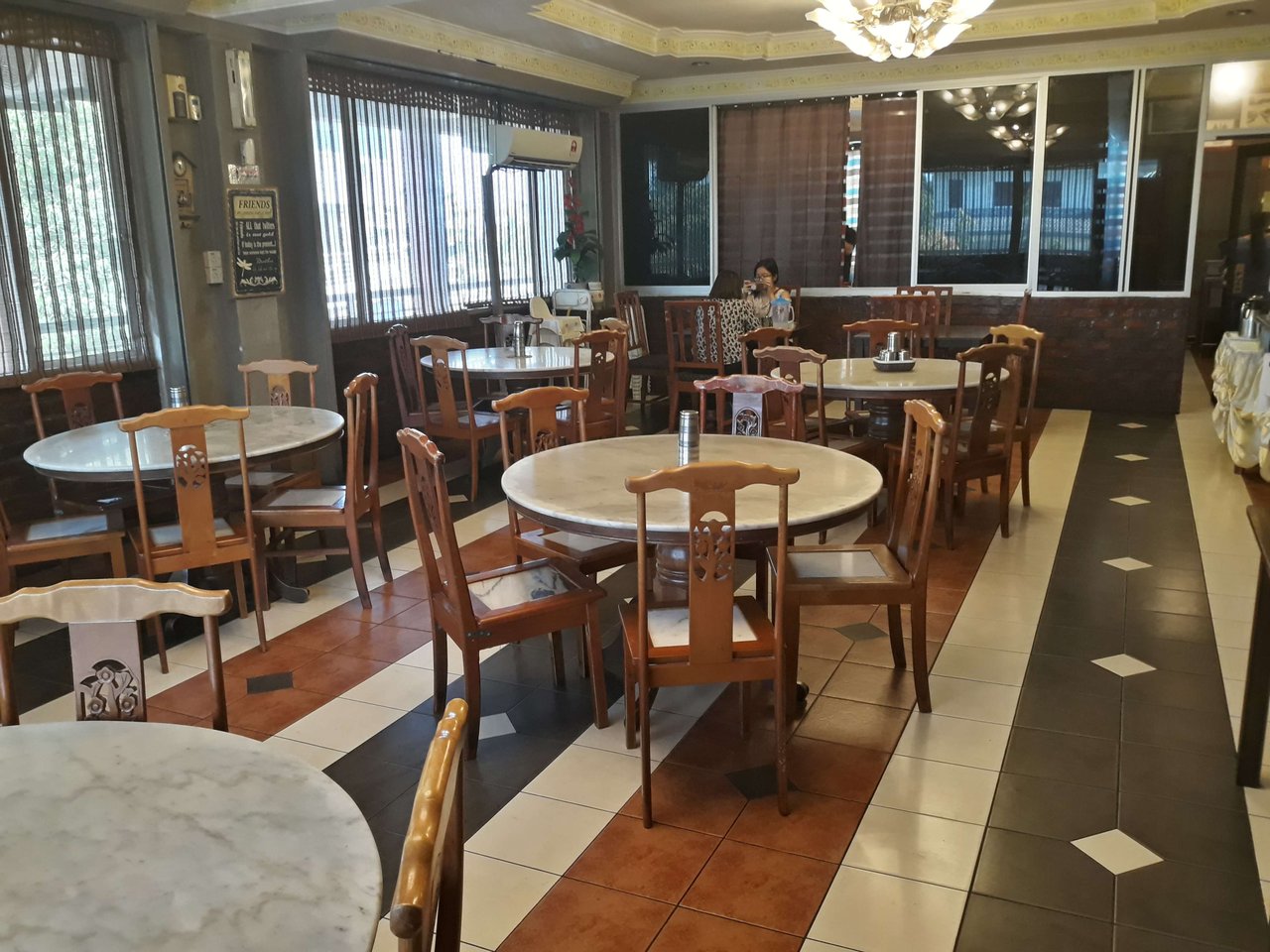 Here is another picture from a different angle. It's a very comfortable room, and I just love the ambience.
---
The owner then moved his business to the current location at Plaza Grand Millenium which is more spacious and more comfortable for their ever expanding numbers of customers. The choices of menus are still the same, so as the quality and the taste, if not better. Here are some of the foods and drinks they offered.
---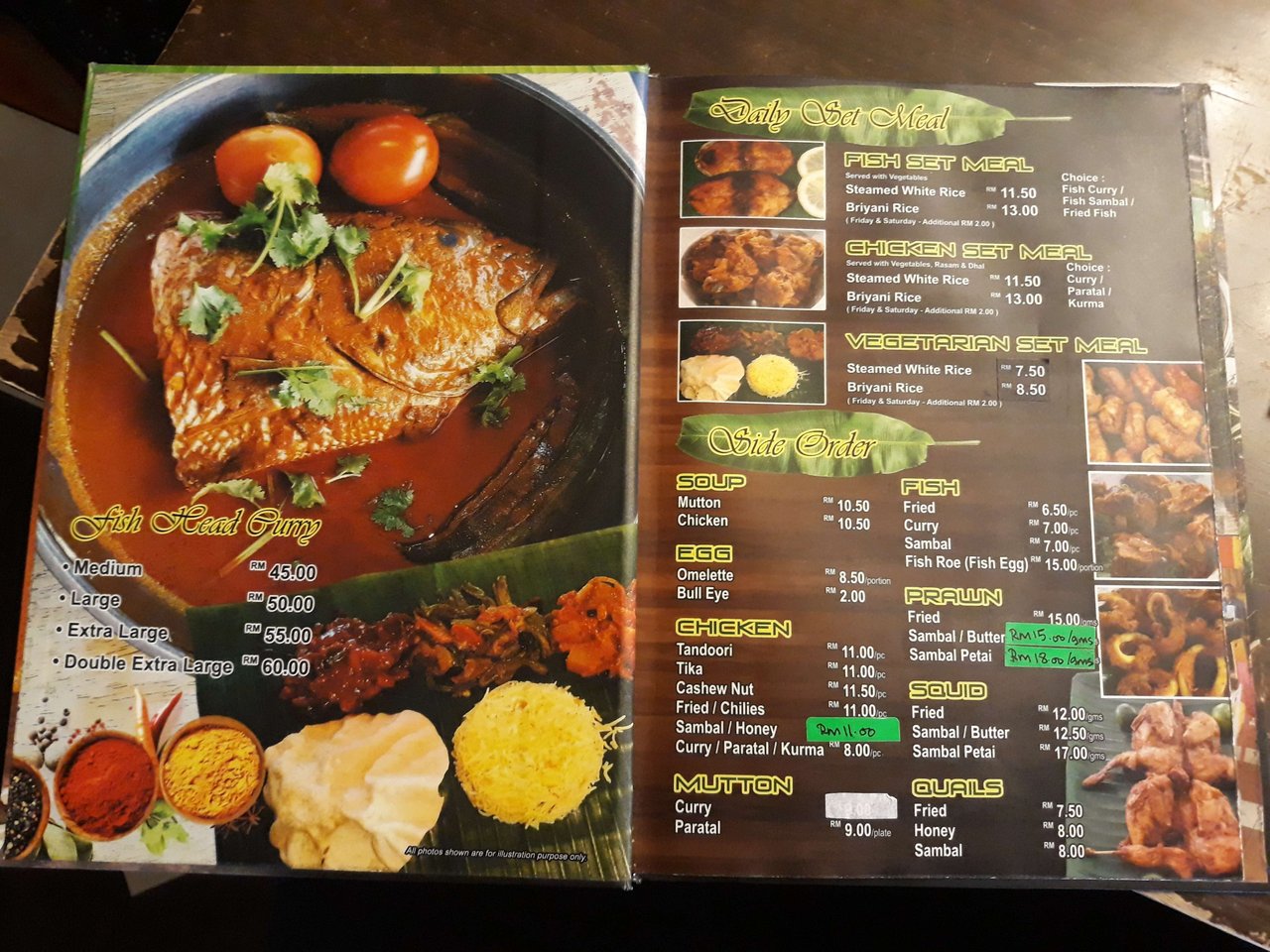 ---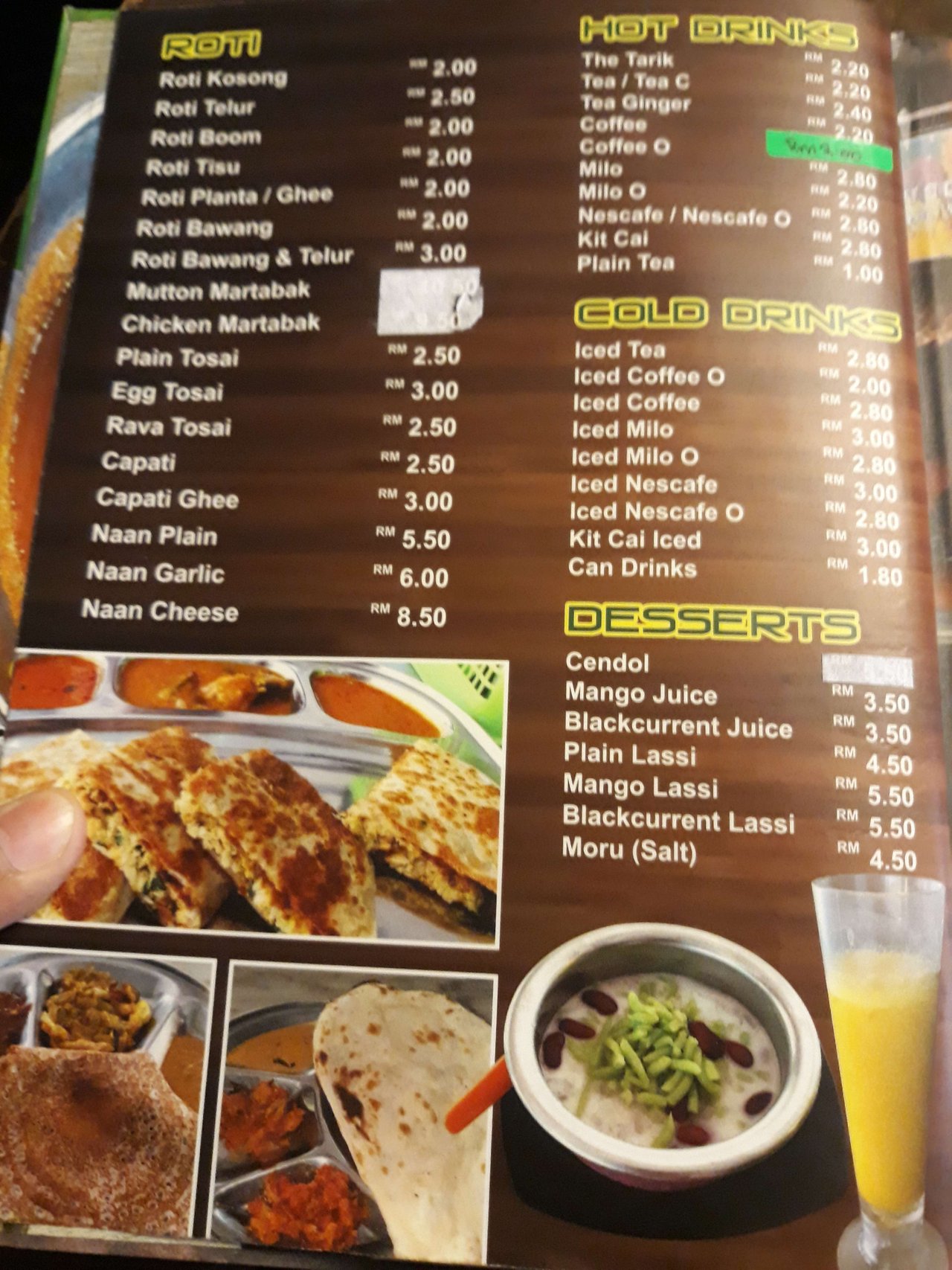 ---
So, I ordered the Chicken Set Meal, my wife ordered Fish Set Meal, and my daughter ordered for Naan Cheese. We end up sharing each others foods.
---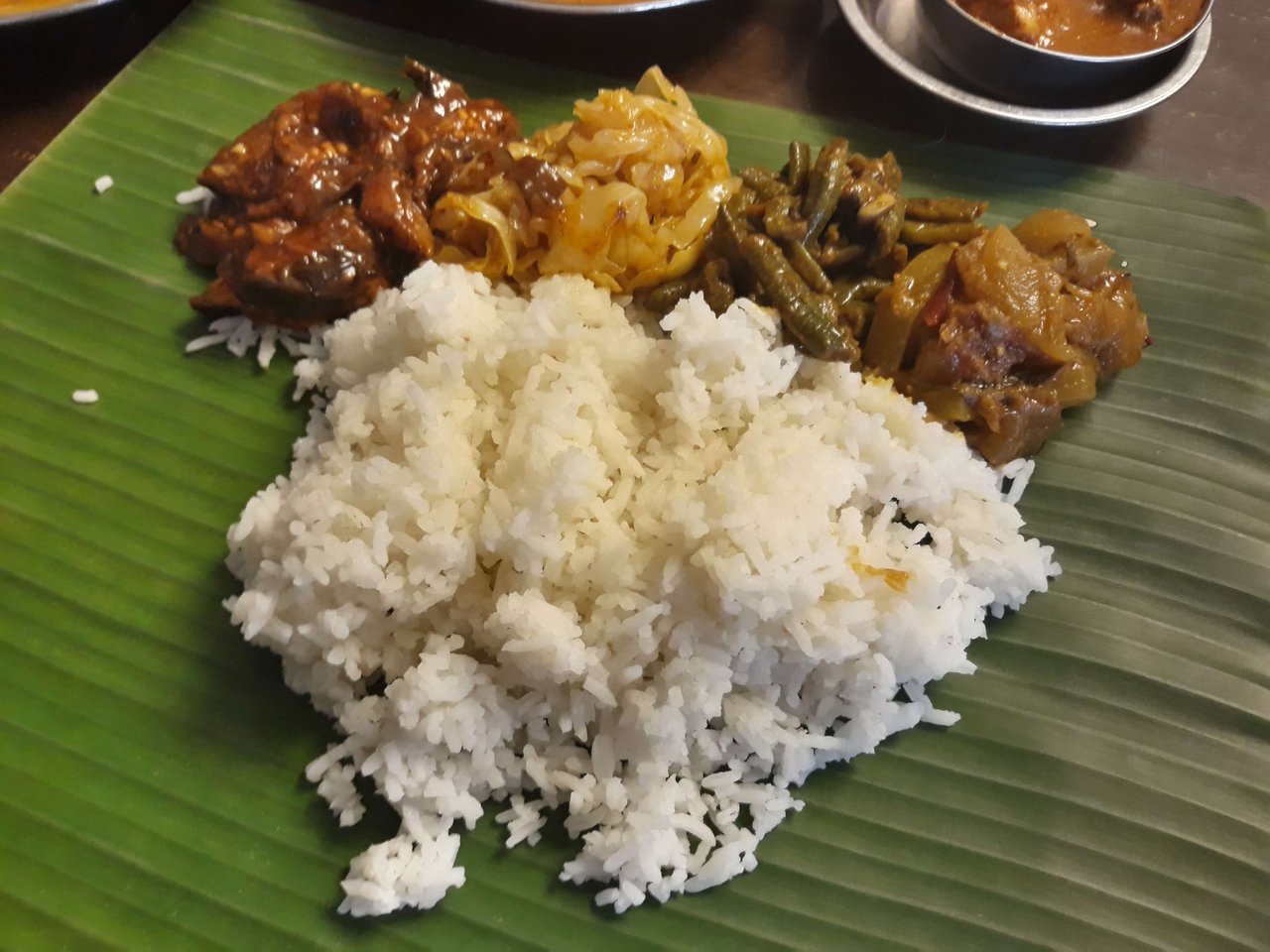 This is the base of the Banana Leaf Rice, White Rice and Side Dishes of 4 Types of Vegetables.
---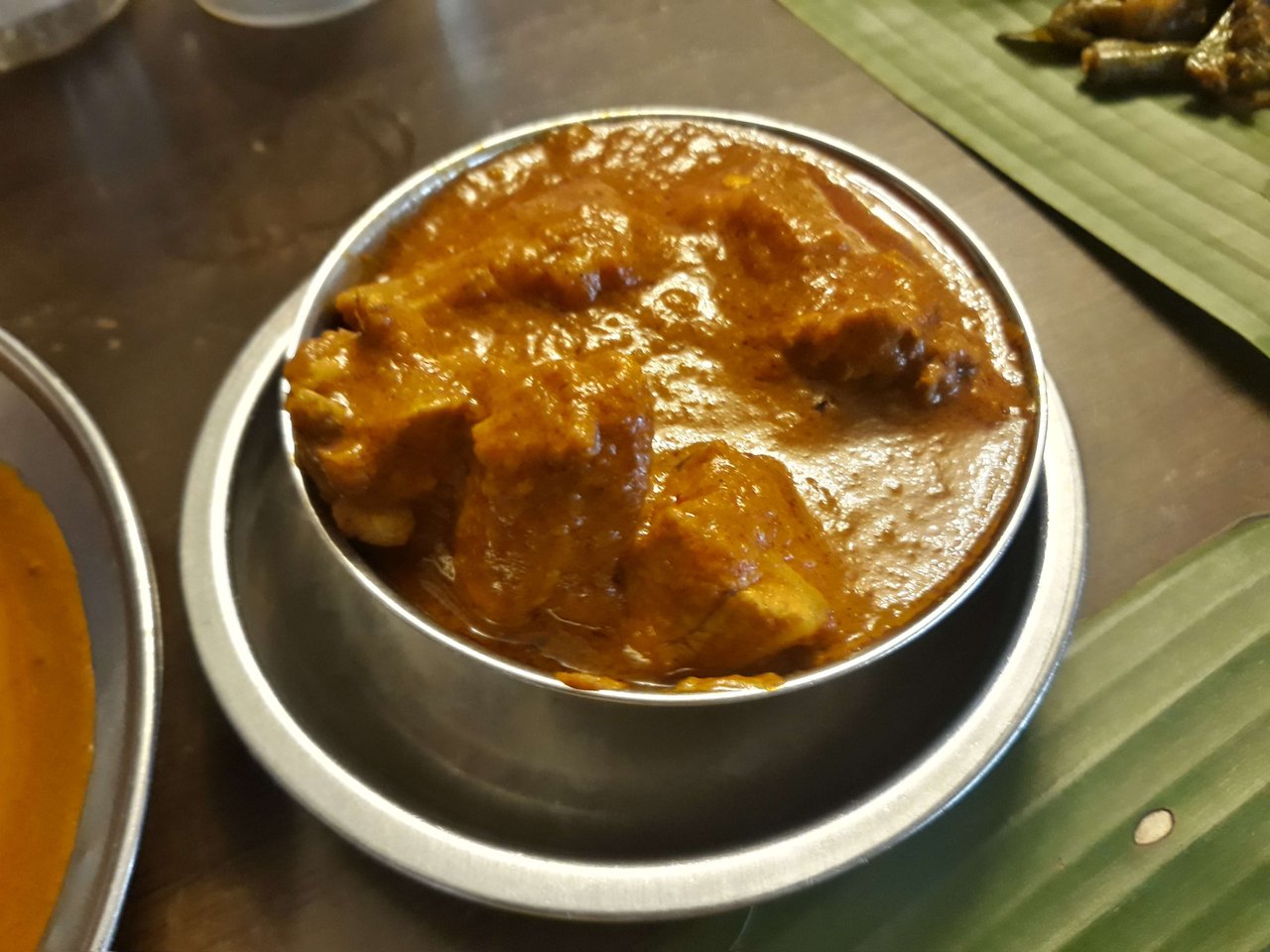 A bowl of Chicken Curry, it was so delicious.
---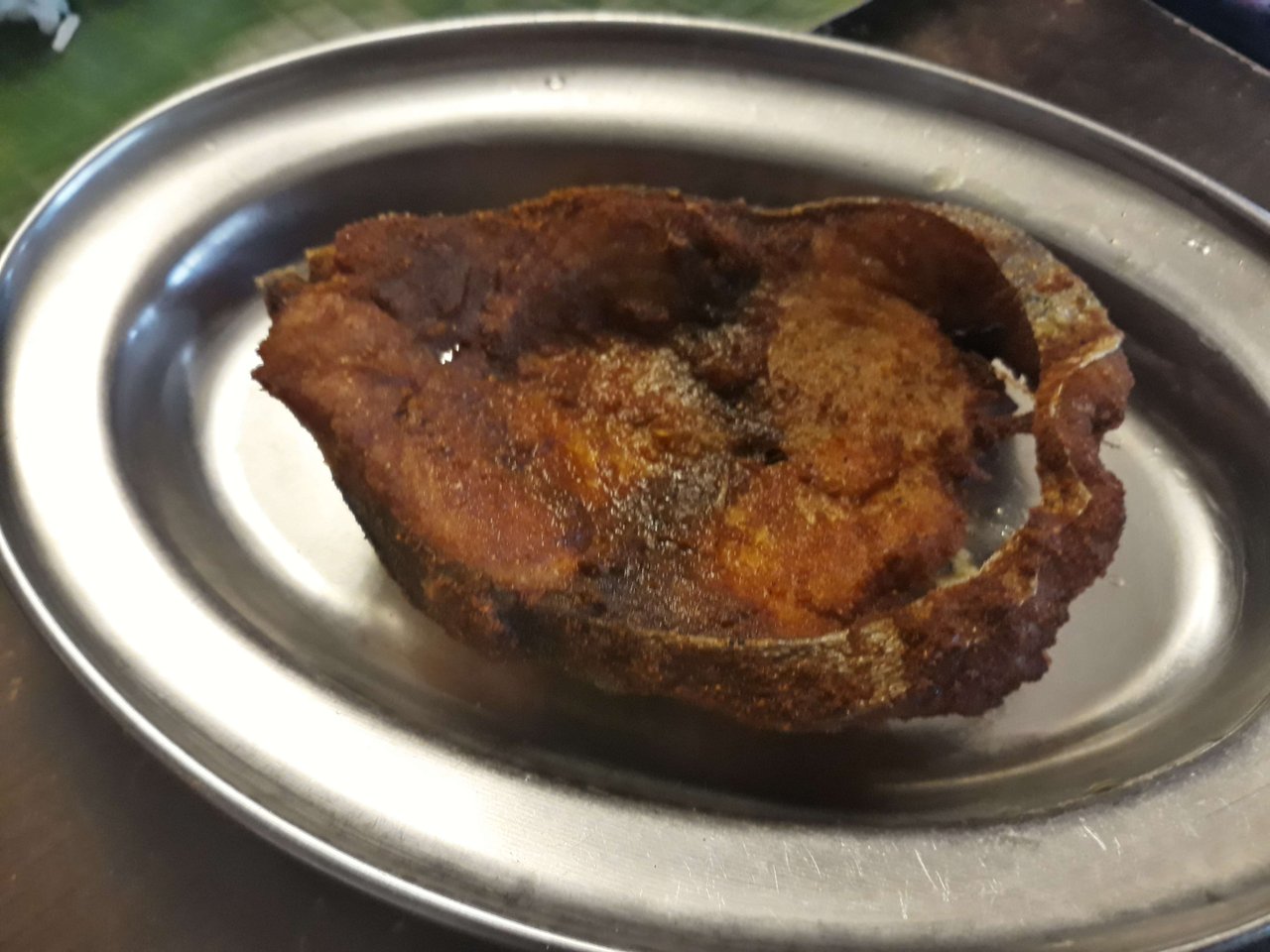 Fried Fish for my wife.
---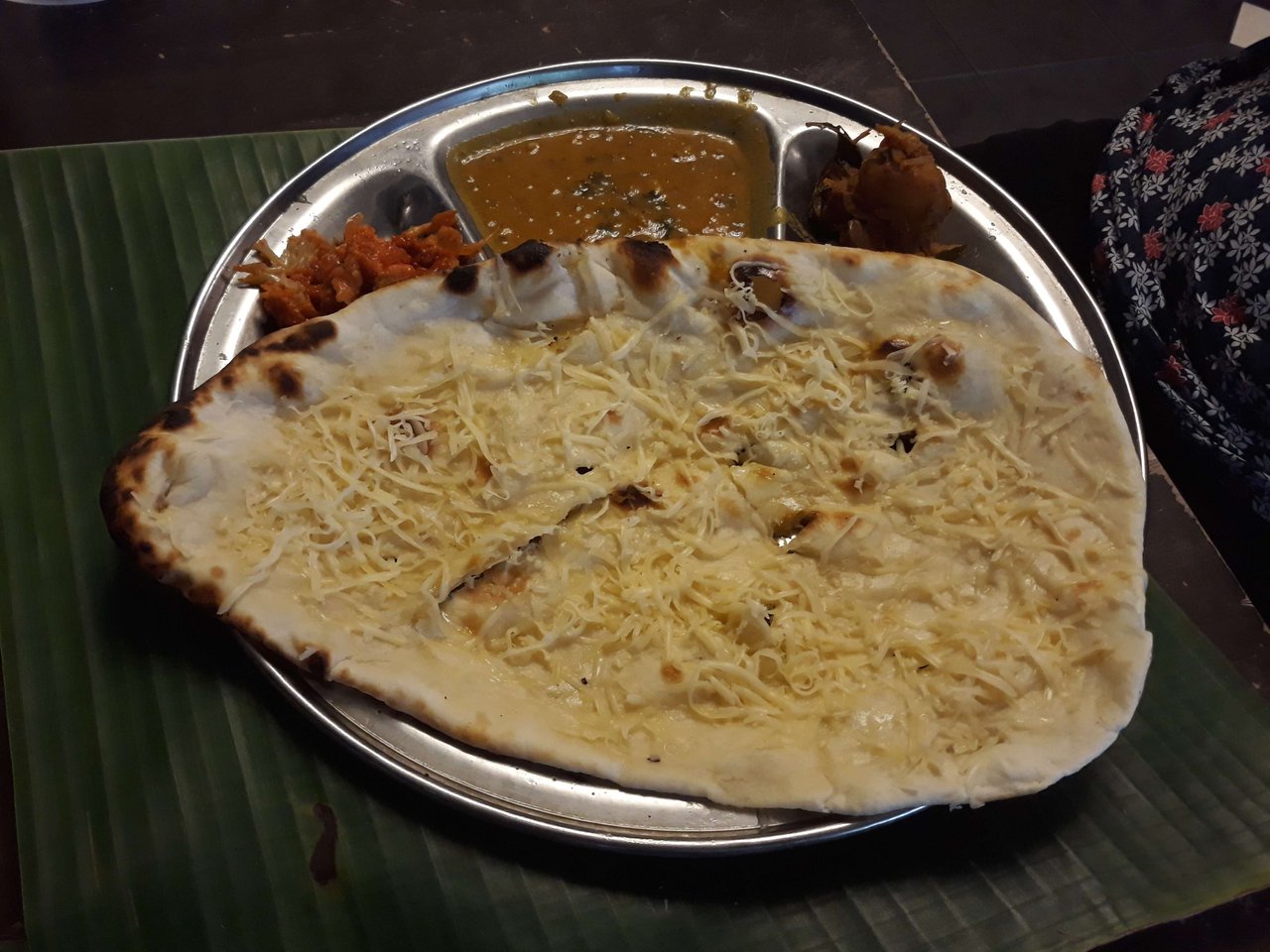 Naan Cheese for my daughter.
---
The food was superb! And if you are a heavy eater, you can add the rice and vegetables anytime without any additional cost. The price is really cheap in my opinion. I highly recommend you guys to visit this restaurant.
---
Restaurant Information

Krishna's Fish Head Restaurant, Plaza Grand Millenium



33, Jalan Millennium, Taman Grand Millenium, 88200 Donggongon, Sabah, Malaysia
---
Tasteem Review, My Weekly Choice - Indian Banana Leaf Rice
This post participated in the Tasteem contest Your weekly choice