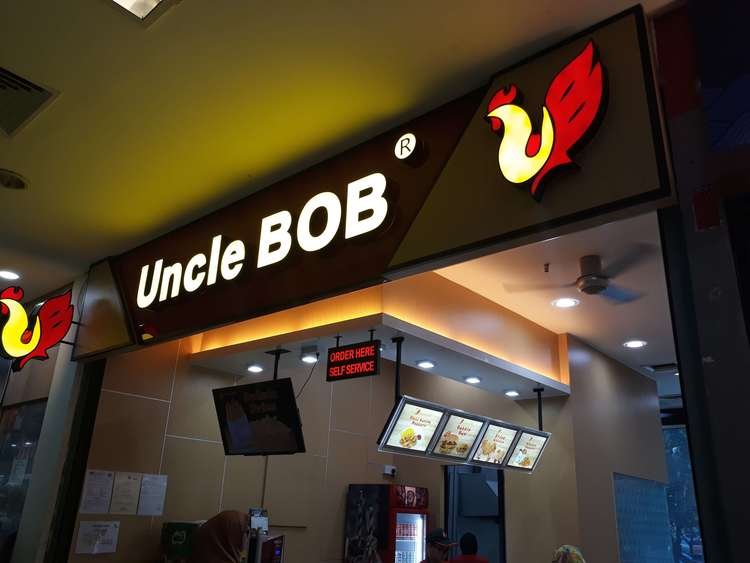 Uncle Bob which originates from Taiwan, is a really big franchise. In Malaysia alone, there are about 680 outlets mostly located at popular malls where they have huge number of customers. This oulet that I visited is located at the ground floor of Megalong Mall in Donggongon Town.
---
The outlet is not big, and there are only 4 tables inside that can seats about 10 - 12 people. Most of its customers just dropped by for takeaways.
---
I was waiting for my daughter at the mall about two weeks ago, and was getting a bit hungry, but not too hungry. I was looking for a snack, something that is not sweet, but chewy and tasty. I was walking around when this outlet caught my attention.
---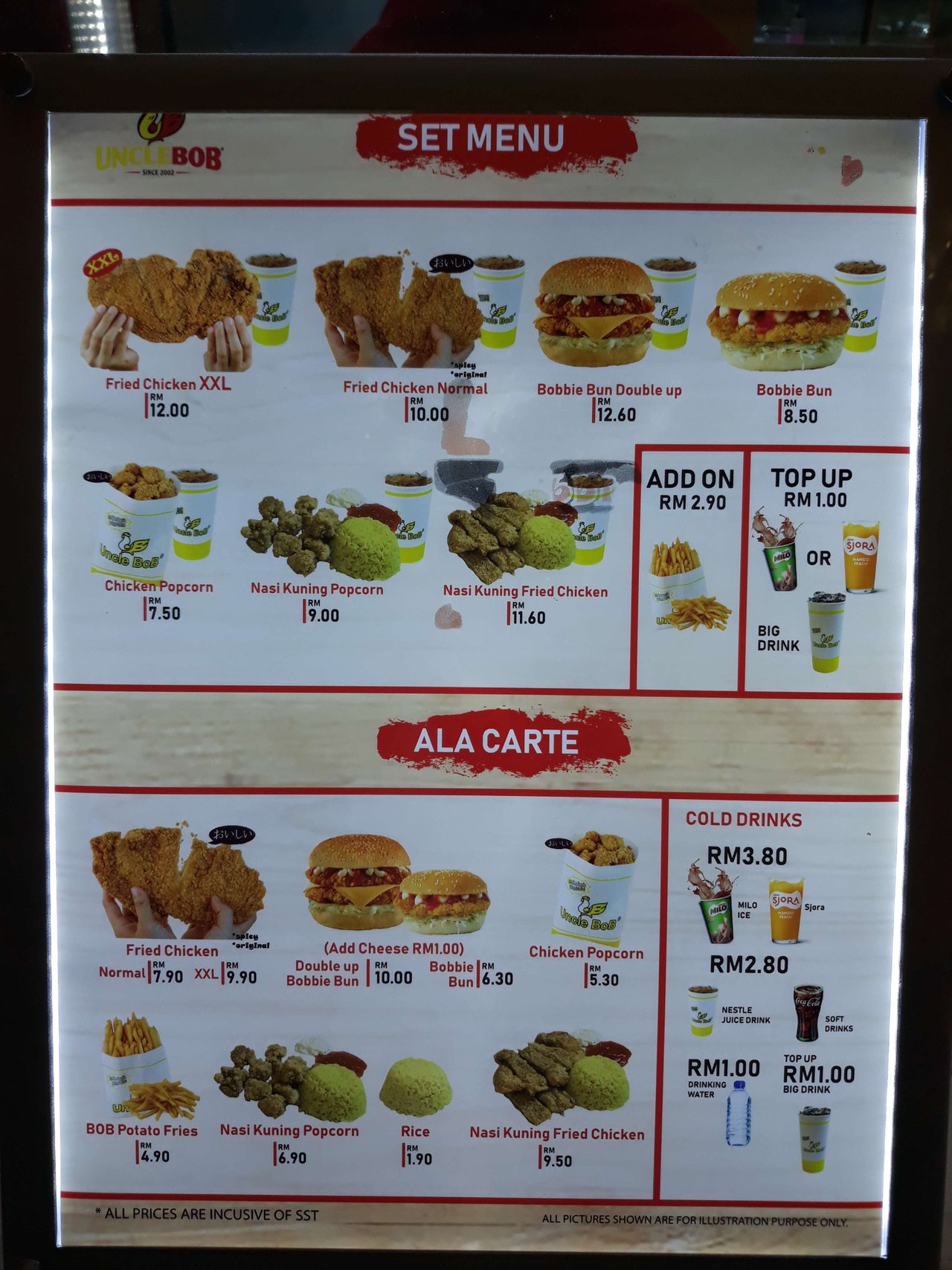 Here are the menus showing the foods and drinks that they are selling. Not that many to choose from, but I think it is for the convenience of the staff as they don't have much space for preparation and cooking.
---
I ordered two sets of the Fried Chicken XXL, Original and Spicy. The original fried chicken is for my daughter and the spicy one for me. The chicken is then cut to pieces and put inside a takeaway paper bag.
---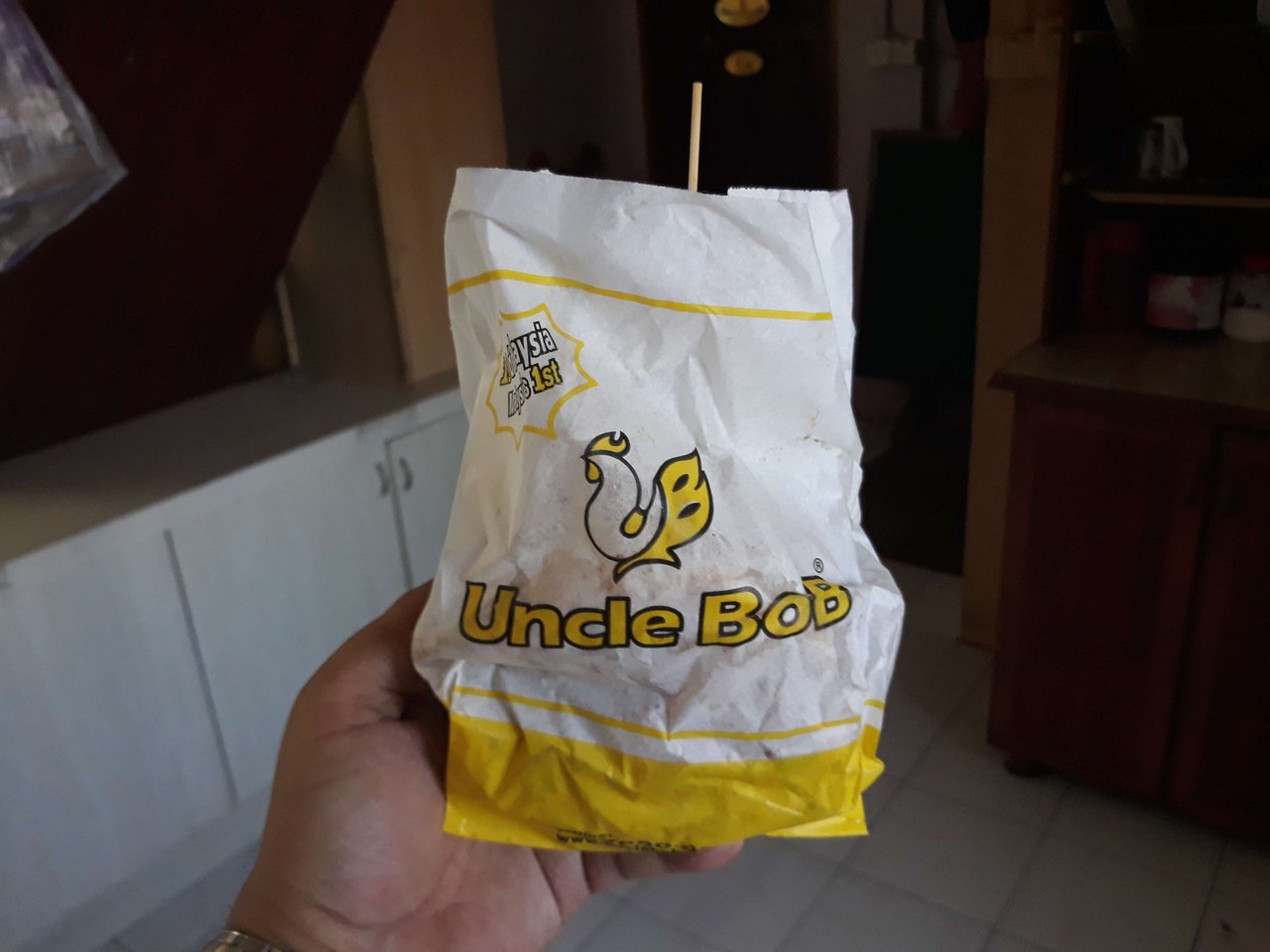 It is so tasty, crunchy and I just love its spiciness. At RM12 or USD2.87 including soda drink, I think the price is reasonable.
---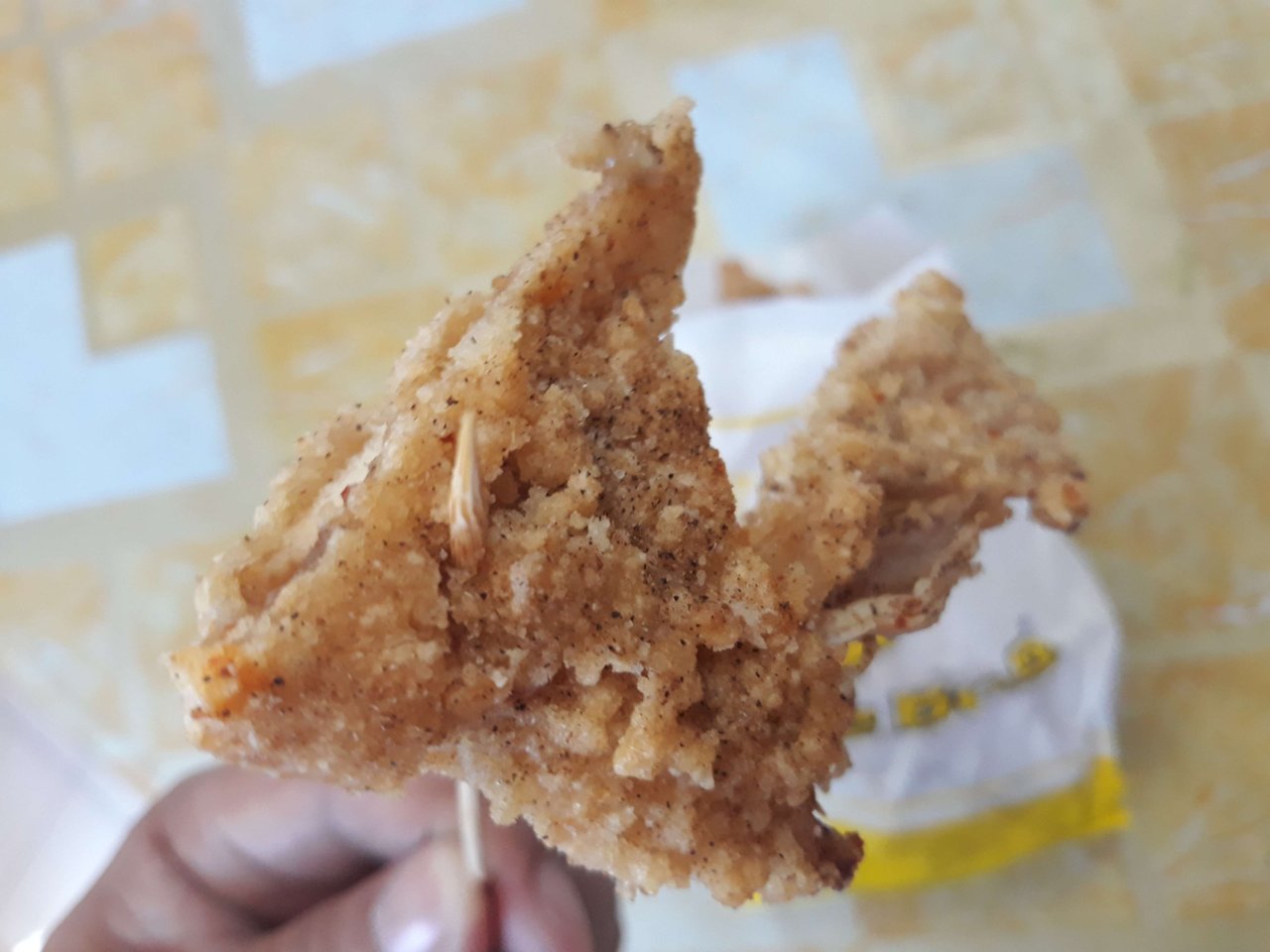 ---
Conclusion
This outlet opens daily from 10.30am till 9.00pm. The staff is friendly and the service is reasonably fast. A good place to have a quick snack, for lunch or dinner, and to hang out with a small group of friends.
---
Restaurant Information

Uncle Bob, Megalong.



2918, Jalan Penampang, Pekan Donggongon, 89500 Penampang, Sabah, Malaysia
---
Tasteem Review, Takeaway - Uncle Bob Fried Chicken
This post participated in the Tasteem contest Takeaway