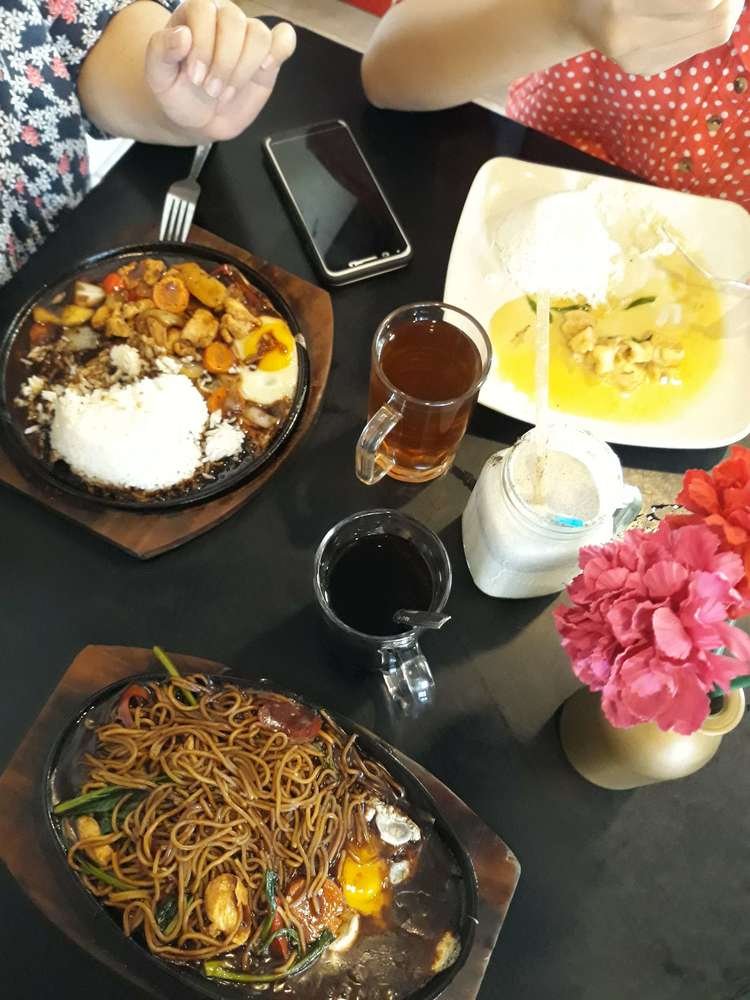 My visit to this cafe called "Outskirts Eatery" was about three weeks ago when me and family was on our way to my wife's parents house. It was already half past twelve in the afternoon, so my wife suggested that we have our lunch there.
---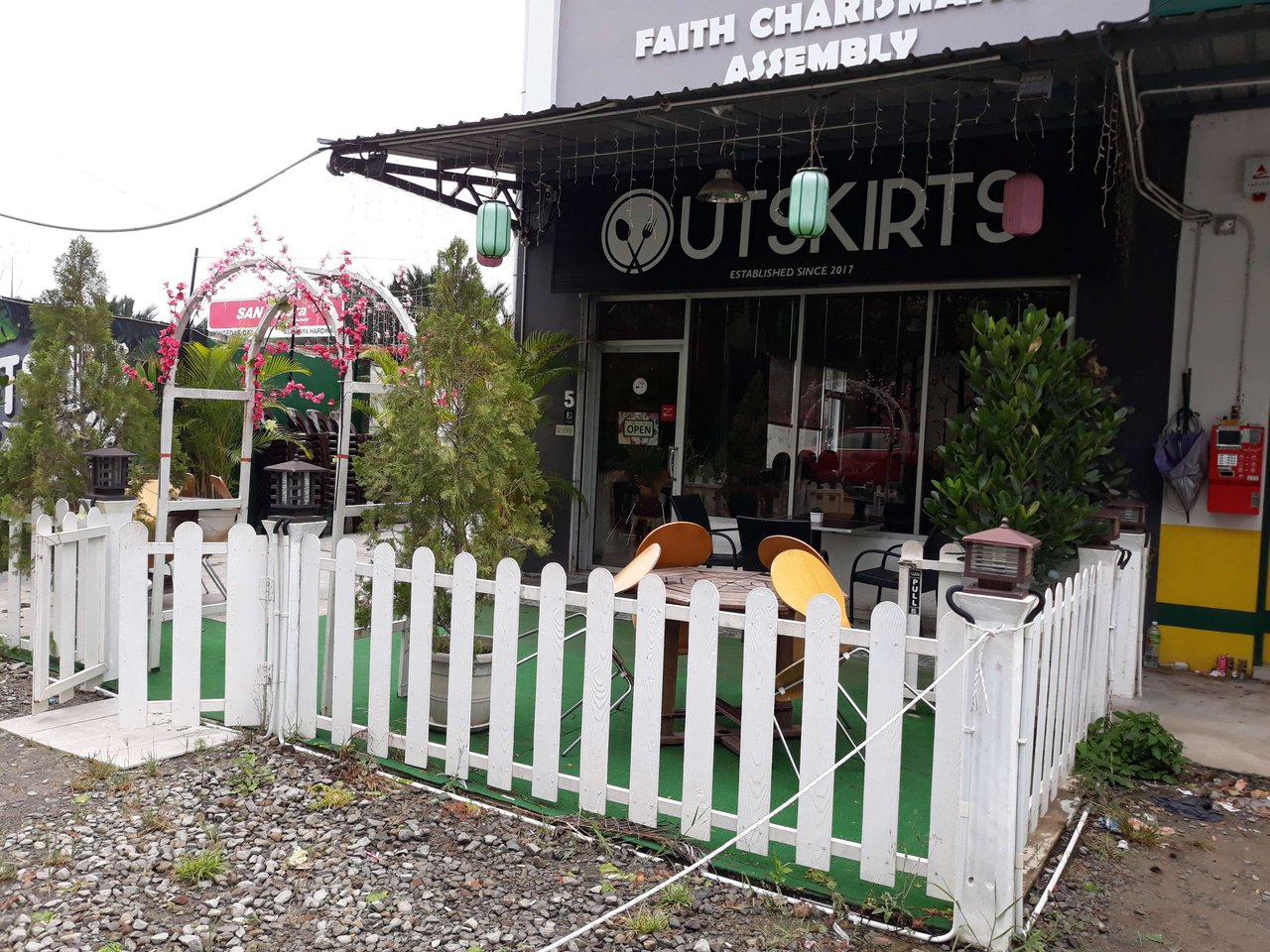 I came to this cafe for the first time, and I was impressed with the decorations outside. Looks really interesting and inviting.
---
Once we stepped inside, we were being greeted by their lovely and friendly staffs. The inside is fully air-conditioned which makes the air cooler and comfortable to dine in.
---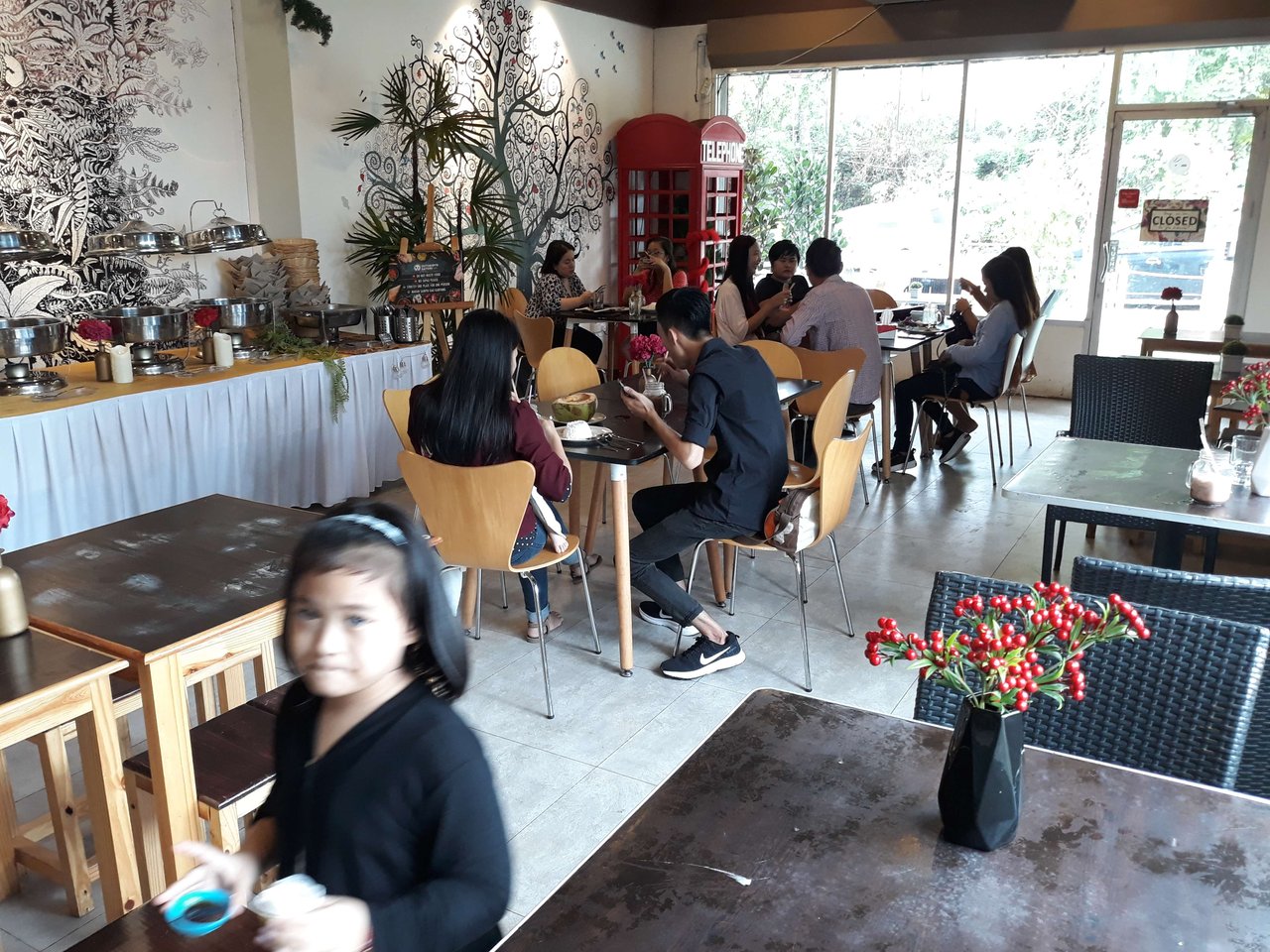 The restaurant is clean with simple deco, and the wall paintings is gorgeous as a backdrop.
---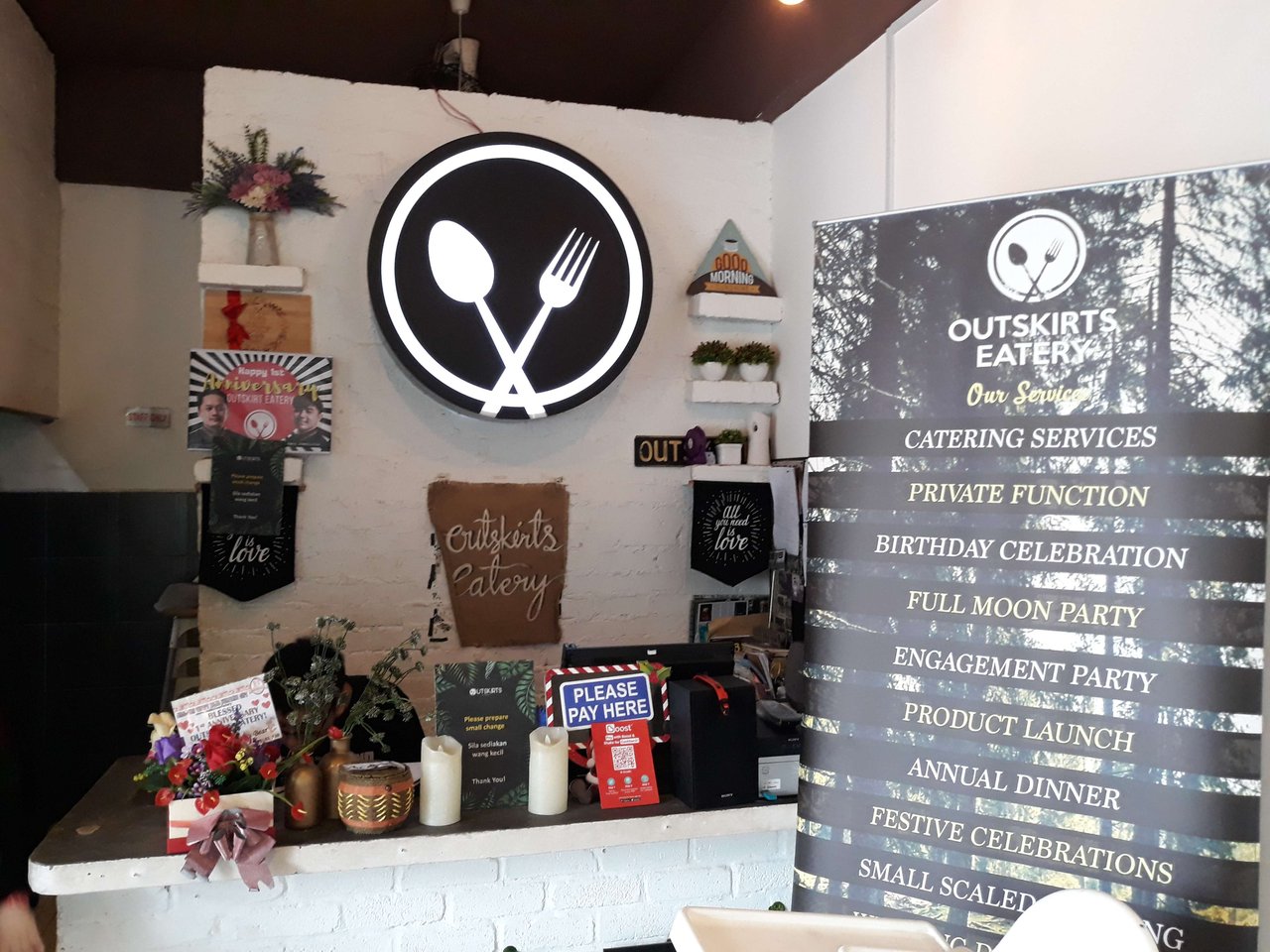 This is the counter, but the cashier is not around. I think he was in the washroom back then. Lol.
---
They also have a buffet table, but buffet is only served from 6.00pm onwards.
---
The waiter gave us the menu, but there's not much to choose from. Their signature dish though is quite interesting, I've never seen curry or Tom Yum served in a coconut before. I would love to try it, but maybe next time on my next visit.
---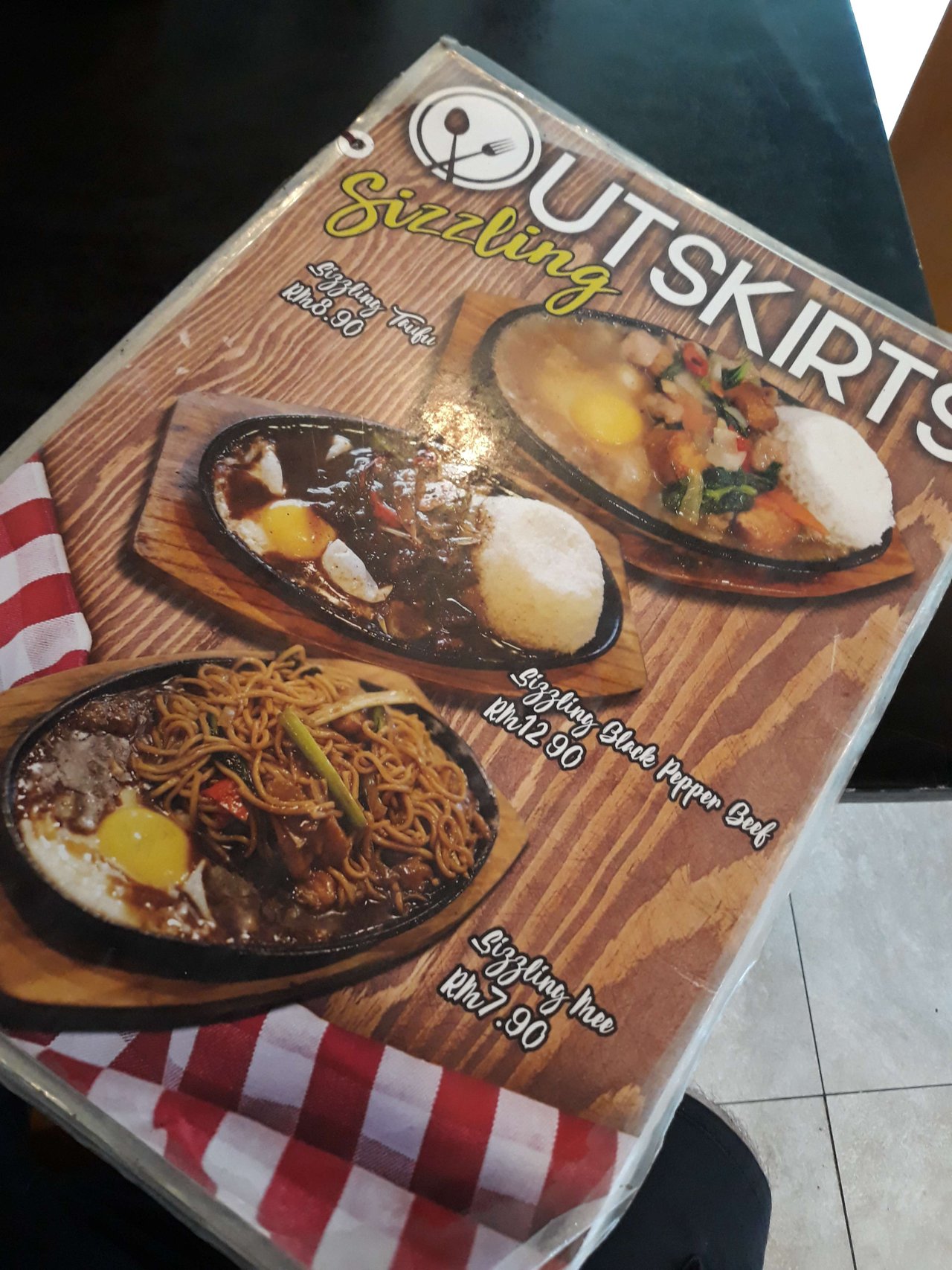 ---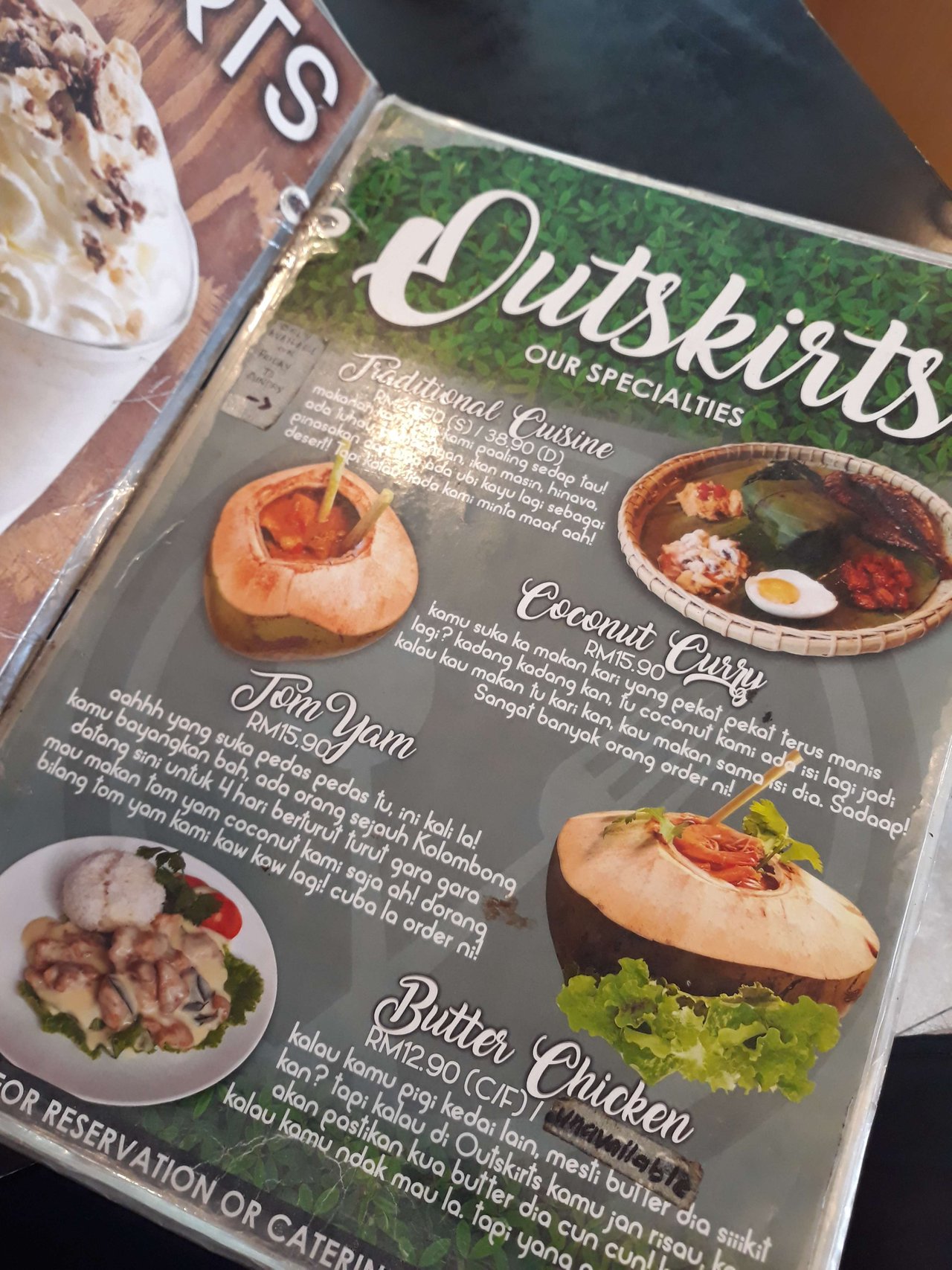 ---
After a while, we end up ordering the menus that we are more familiar with.
---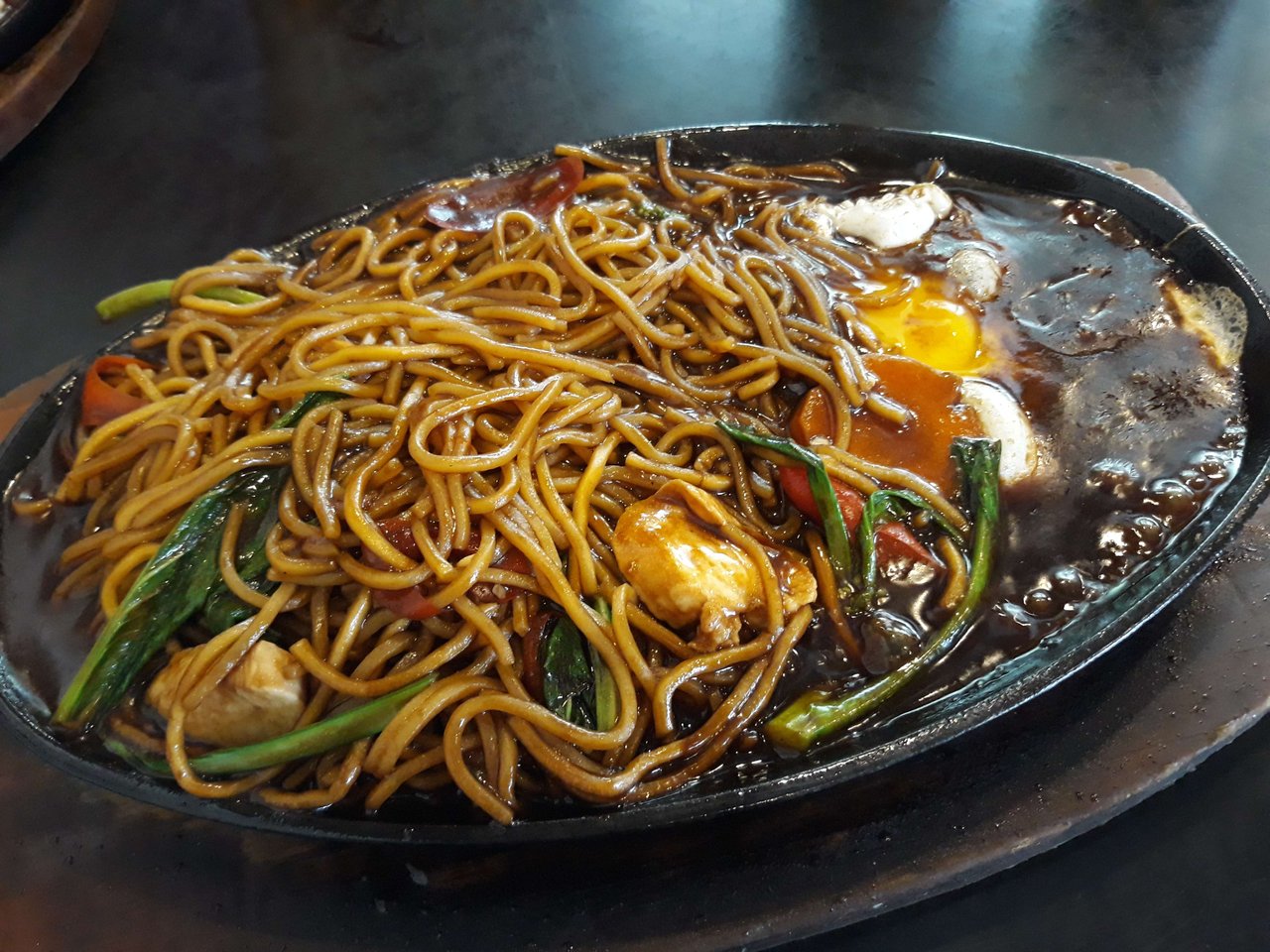 I ordered for my self this delicious fried noodles in sizzling pan. The portion is quite big in my opinion, I almost can't finish it.
---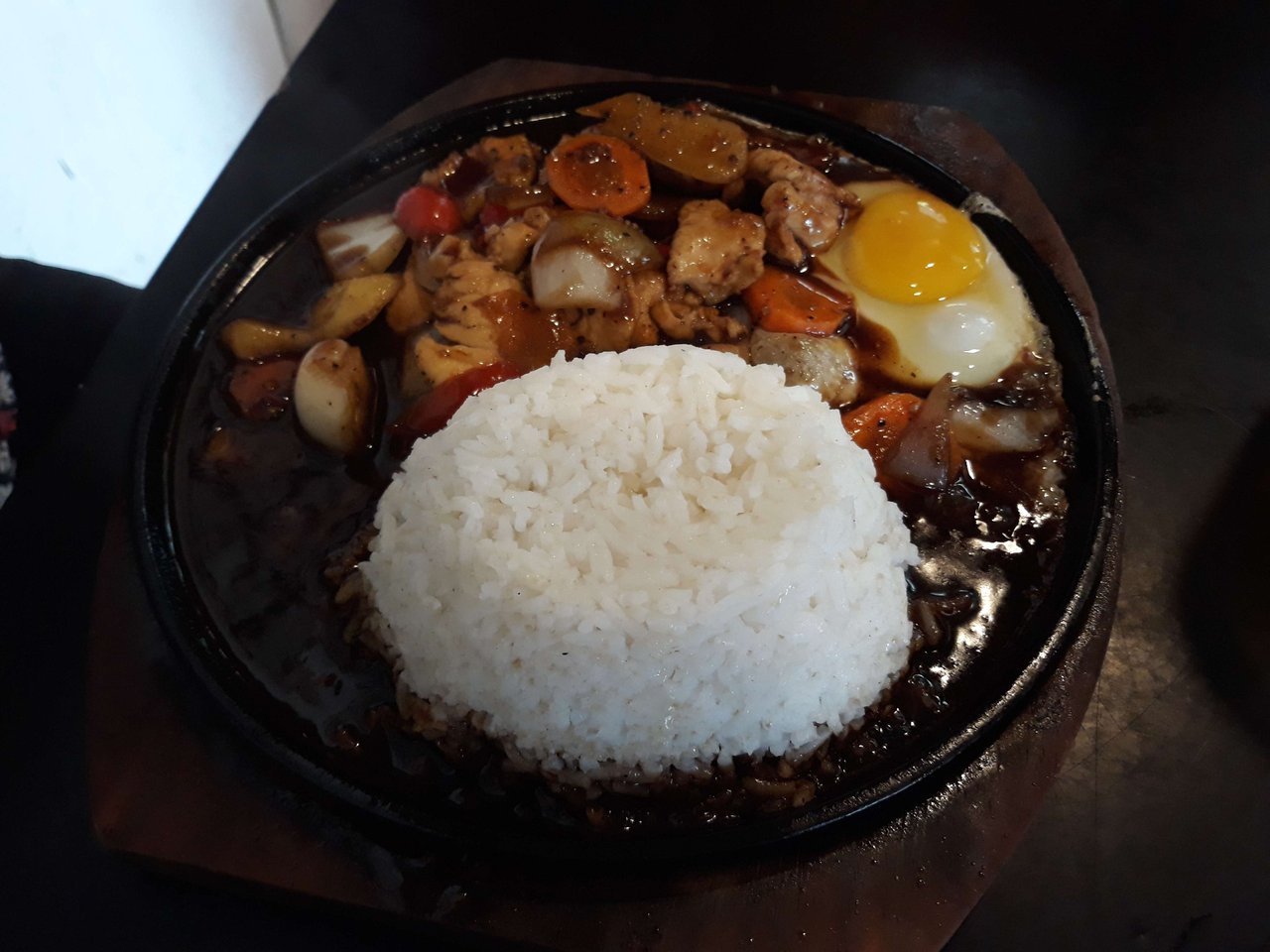 My wife opted to have black pepper chicken with rice in a sizzling pan. She requested to have chicken instead of beef as she is not a fan of beef. Nonetheless, it was still delicious.
---
My daughter chose to have the wet butter chicken with rice, her all time favourite dish.
---
Being so excited with our foods, I totally forgot to take pictures of our drinks. I will include it next time when I visit this place again.
Conclusions
I love this little cafe as it has good ambience and really comfortable. The foods and drinks are delicious and refreshing, and of reasonable prices too. I will surely come back to try out their other menus.
---
Restaurant Information

Outskirts Eatery



Unnamed Road, 89500, 89500 Donggongon, Sabah, Malaysia
---
Tasteem Review, My Weekly Choice - At The Outskirts Eatery
This post participated in the Tasteem contest Your weekly choice