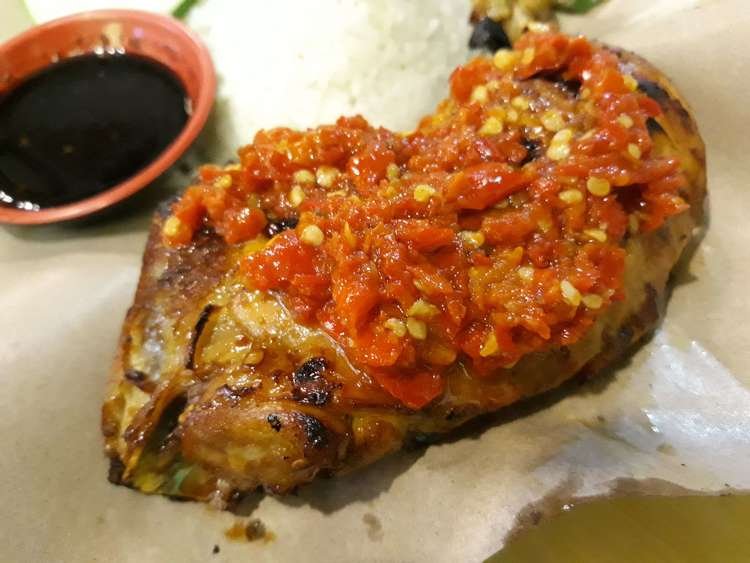 Recently, I went to ITCC Mall to have lunch with my wife. We chose to dine at a restaurant called "Indo Bakmi" as I am craving for this particular dish that I love so much. I will tell you guys about it later in this post.
This restaurant is located at the ground floor of the mall, and I think it is a sister restaurant of "Indo Padang" which is also located in the same mall. Most of the foods in this restaurant serves authentic Indonesian cuisines, but Malaysian and Indonesian foods are actually the same, except for the name of the dish.
---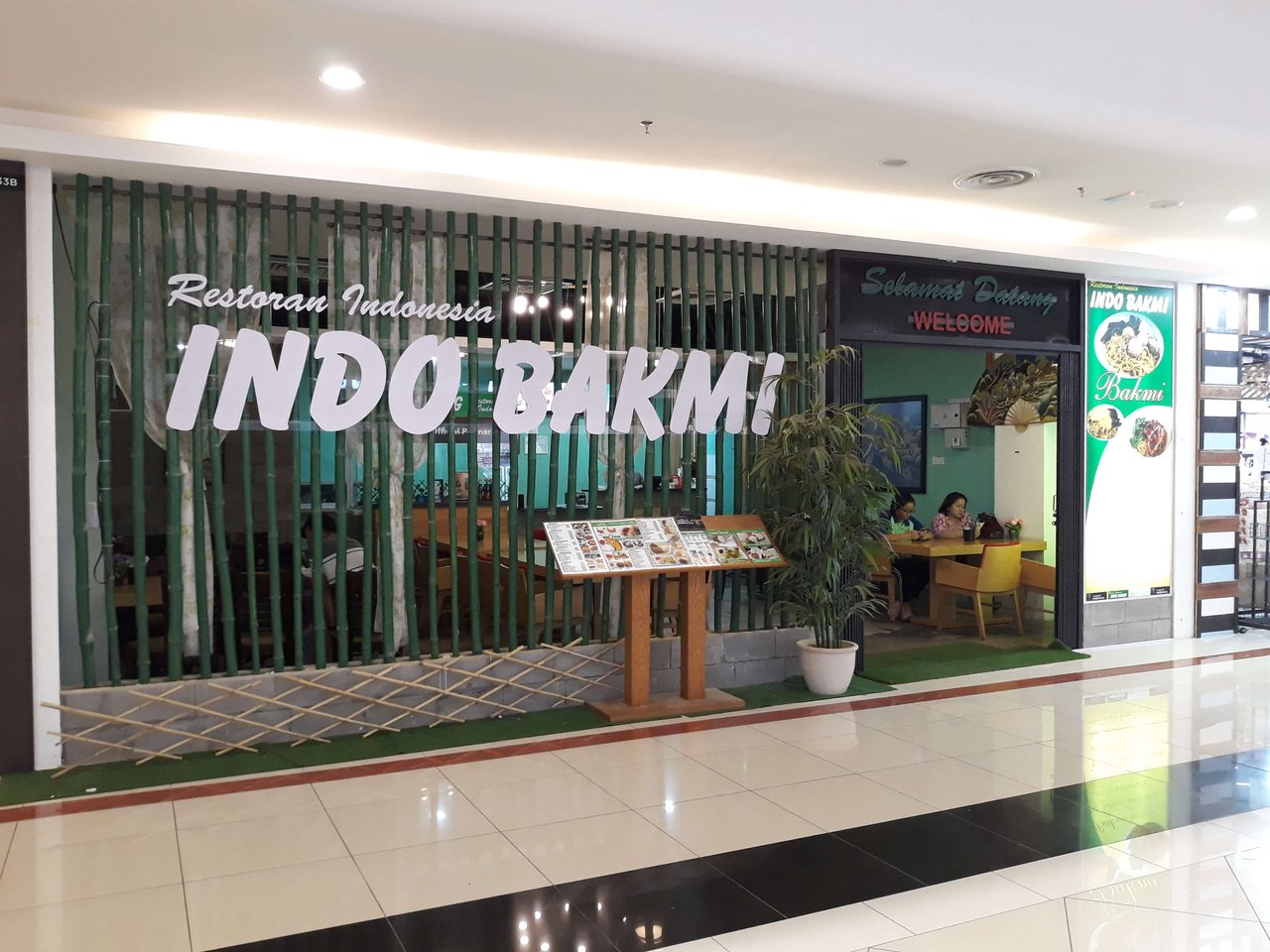 ---
The restaurant is not big, but it can accommodate at least 35 customers at one time. I love it here, as the ambience is really nice, the seatings are comfortable, the place is clean, and the staffs are polite and attentive. The price of the foods and drinks are quite reasonable too.
---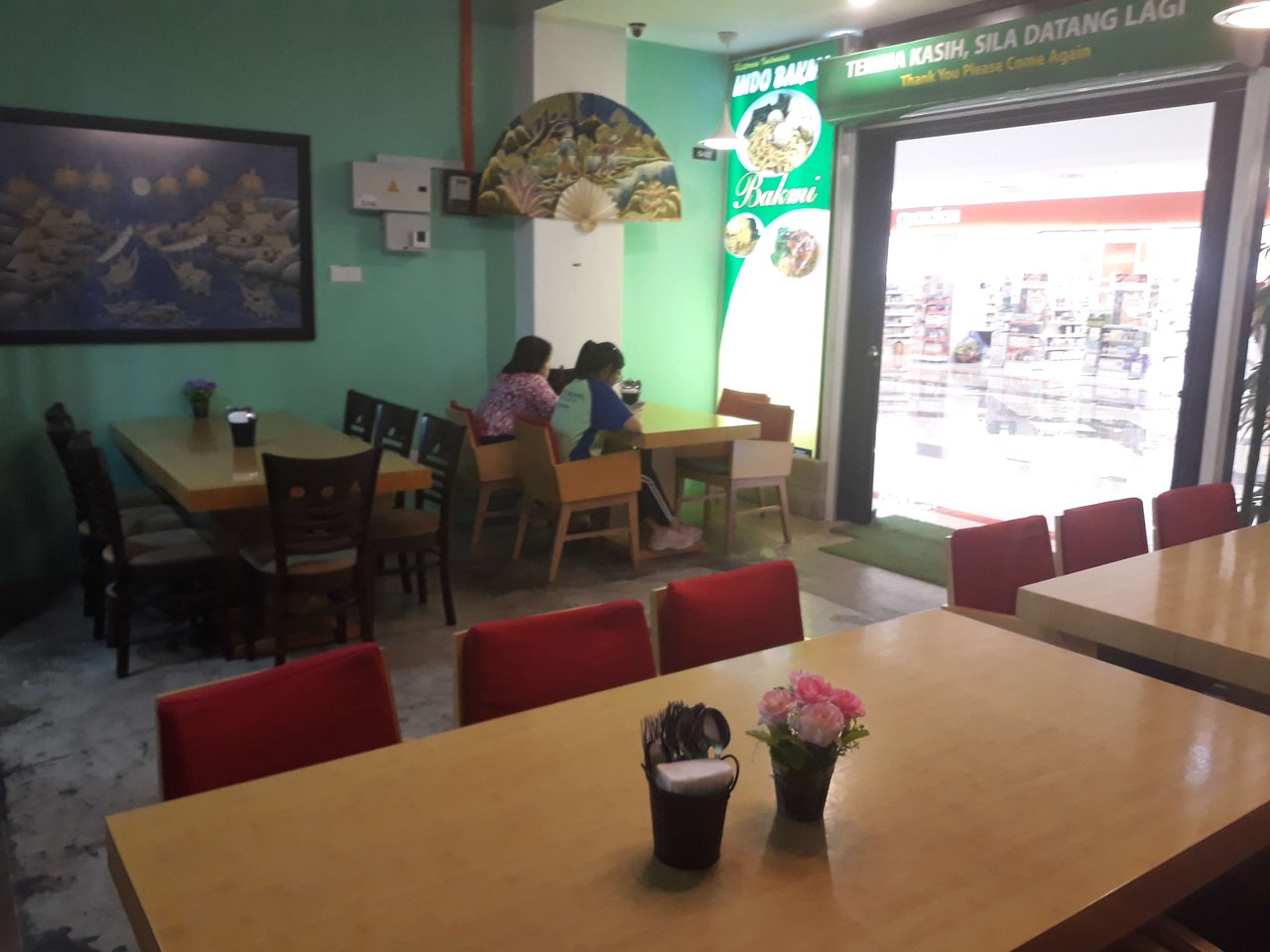 The space between tables might be a bit too narrow, but it is still convenient for the staffs and customers to move around.
---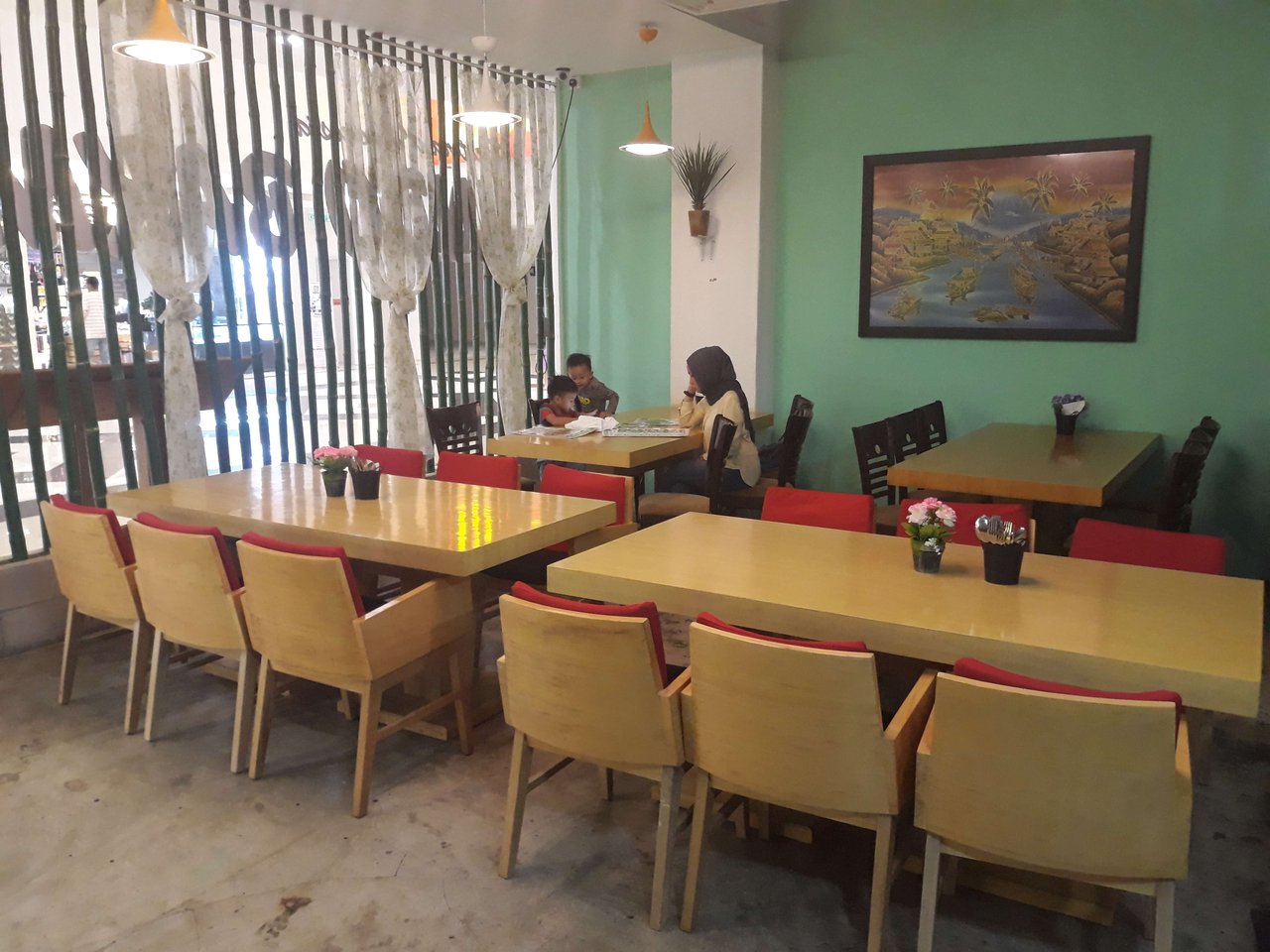 I love the bamboo decorations that they fixed just before the outer glass panel. It's unique which gives a classy impression in my opinion.
---
Here are some of the menus that I managed to snap. The choice of foods is quite a lot, new customers will surely takes their time to look through it before making their order.
---
---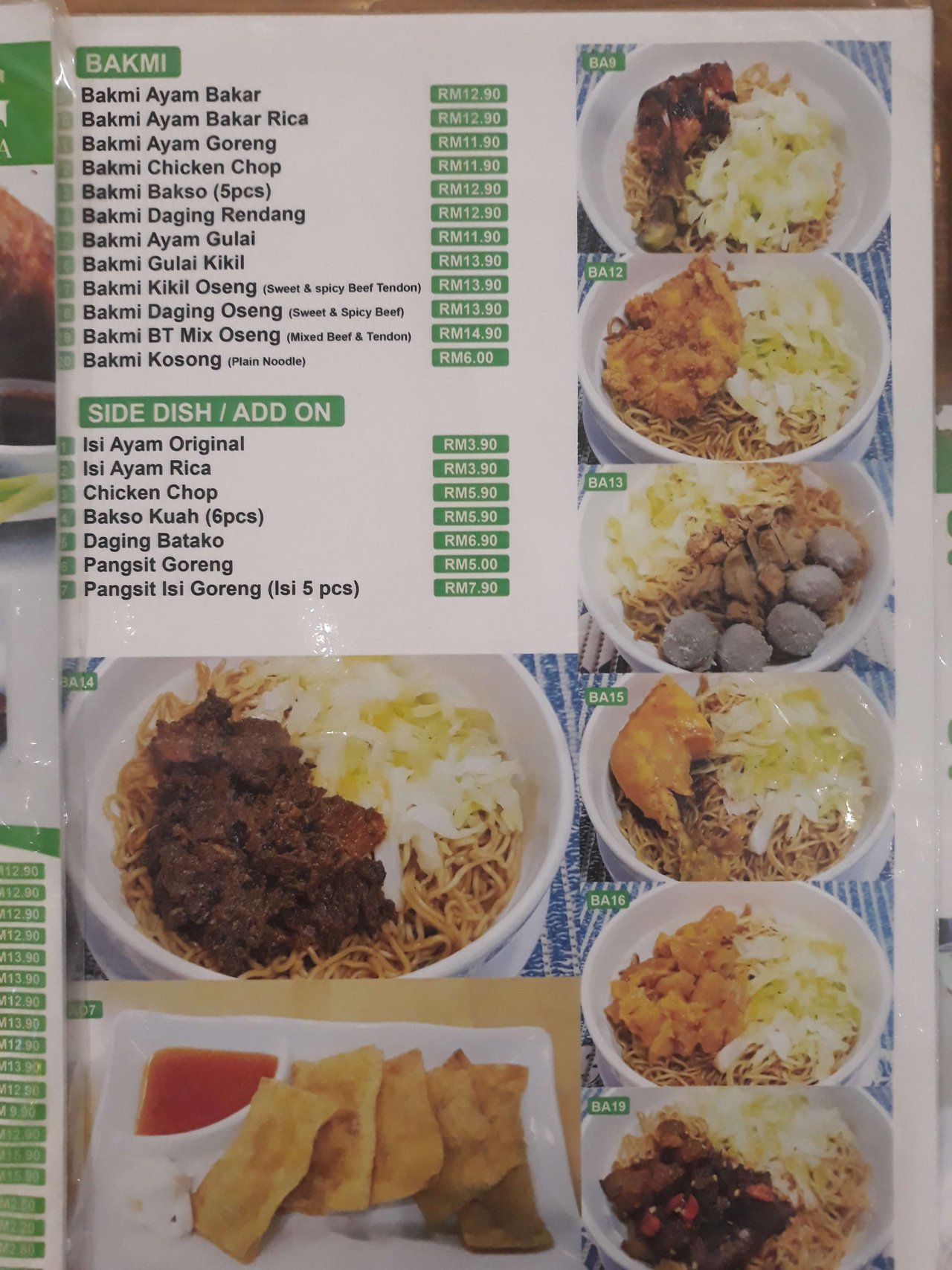 ---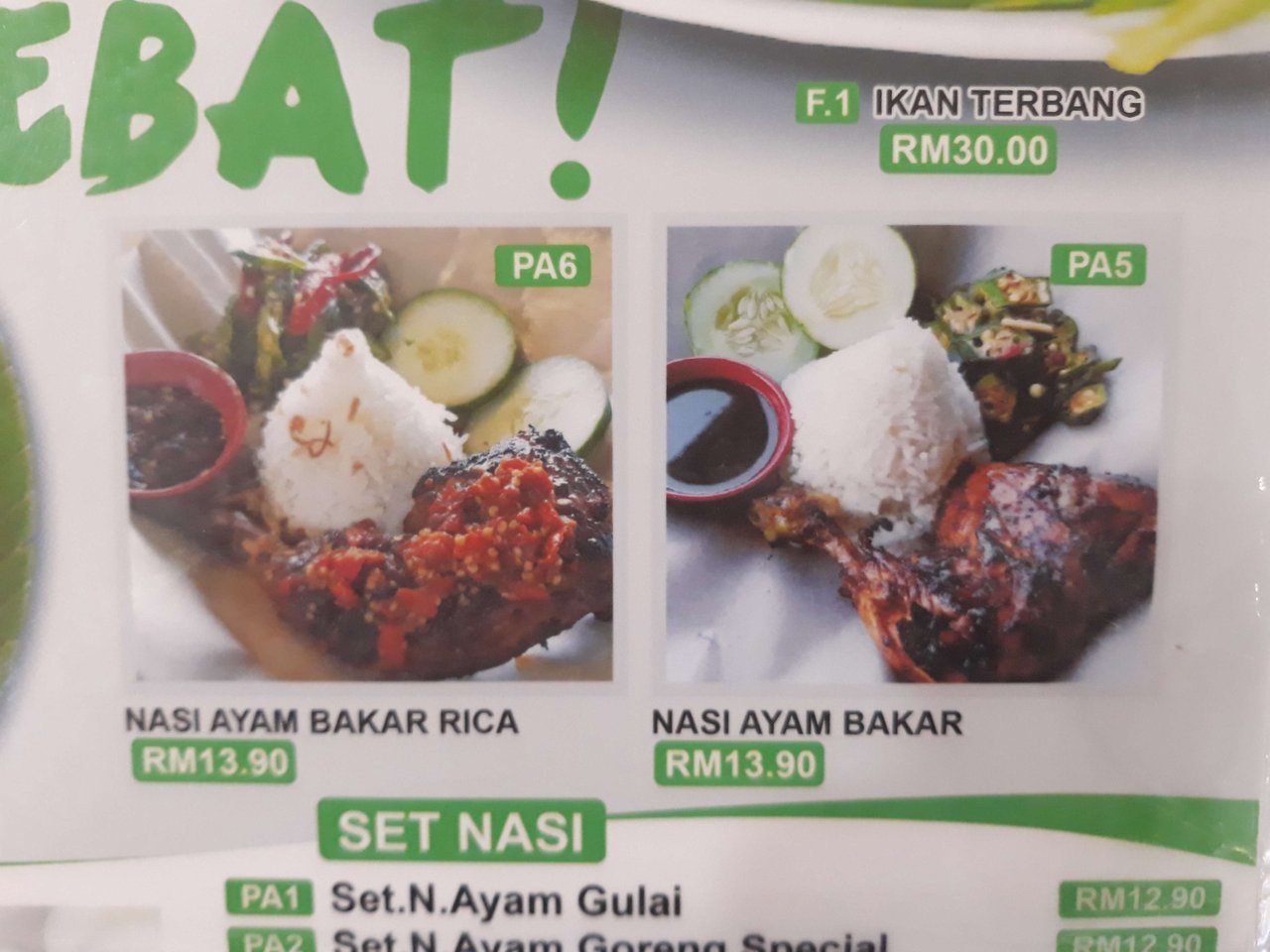 ---
Me and my wife loves spicy food, and this is what we always ordered when we are here. If you love Spicy BBQ Chicken, then you should try this "Nasi Ayam Bakar Rica". This dish consist of BBQ Chicken with spicy red hot grinded chilli on top, ladies fingers or okra, with rice. To top it off, they also include spicy dark soy sauce to add the spiciness of the meal.
---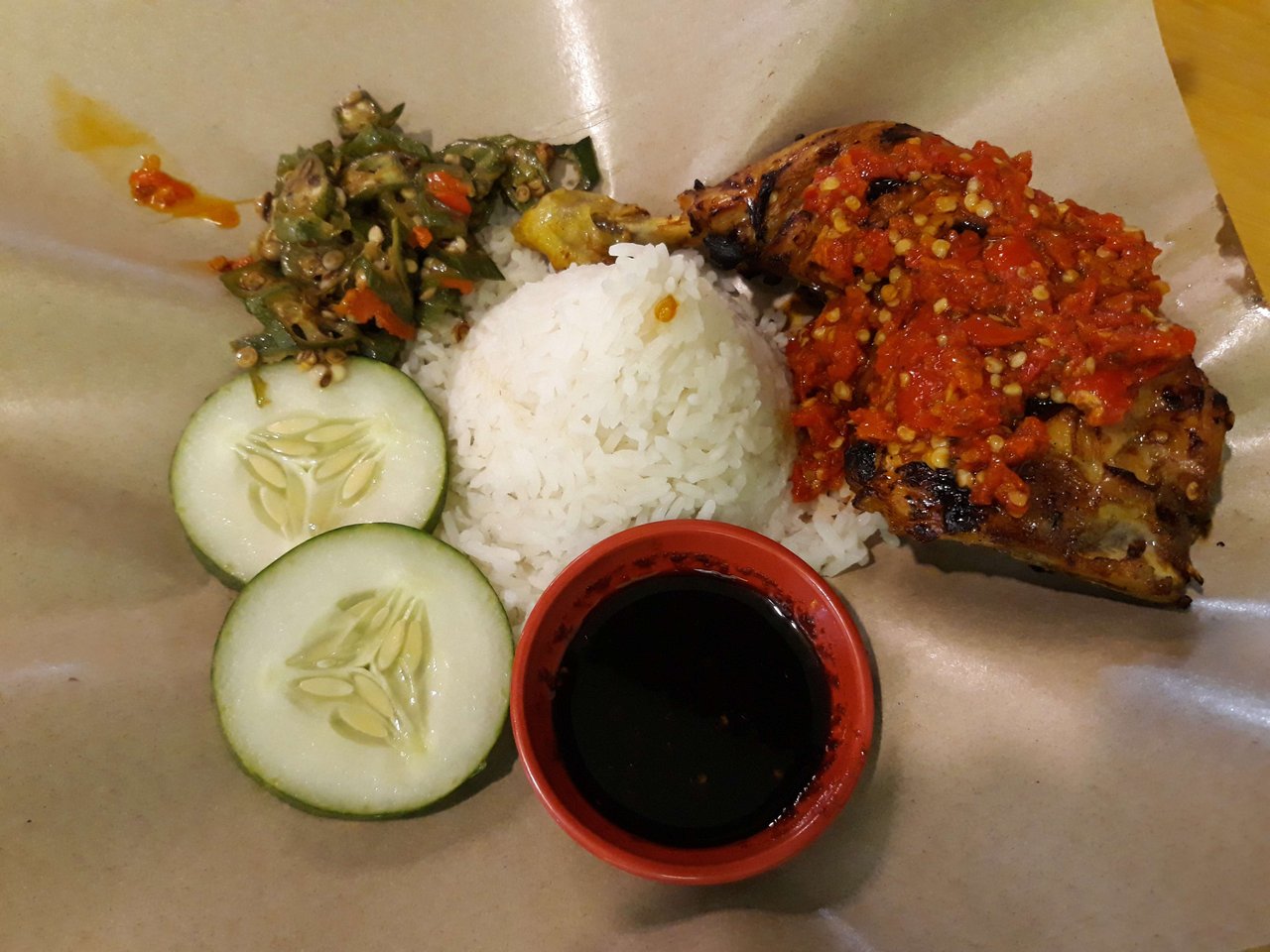 It was simply delicious, and so spicy too, but be forewarned, it'll agitate your bowel if you have a weak one. You better stop if you can't handle it's spiciness.
---
For you guys who loves a challenge, I dare you guys to try out this dish, under your own discretion of course. Lol. Till my next review, thank you for reading.
---
Restaurant Information

Indo Bakmi, ITCC Mall



ITCC, Jalan Pintas Penampang, 89500 Penampang, Sabah, Malaysia
---
Tasteem Review, Local Dishes - Spicy Foods at Indo Bakmi
This post participated in the Tasteem contest Local Dishes