Hello, foodies!
Welcome back with me, in the takeaway contest this time i would like to introduce some kind of Indonesian Kue Basah and also cakes which we bought yesterday.
The food stall was located in a famous supermarket, at LG floor East Mall Grand Indonesia Shopping Center.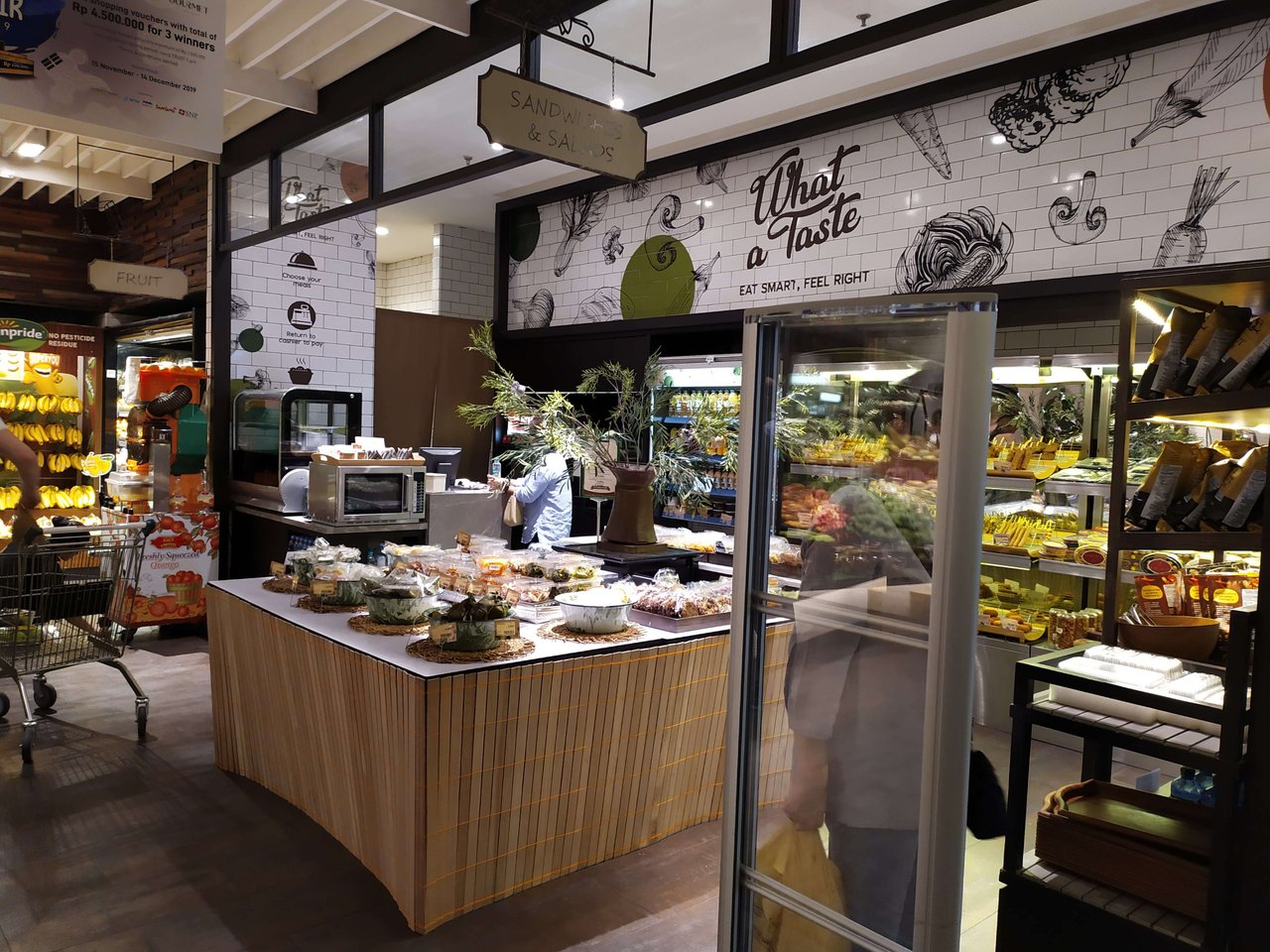 We hadn't tried the cakes here before so it was the first time. The cake name was serasi, they sold many indonesian cakes.
My favorite poffertjes, it was Dutch. Indonesian had many assimilation with whole world tradition.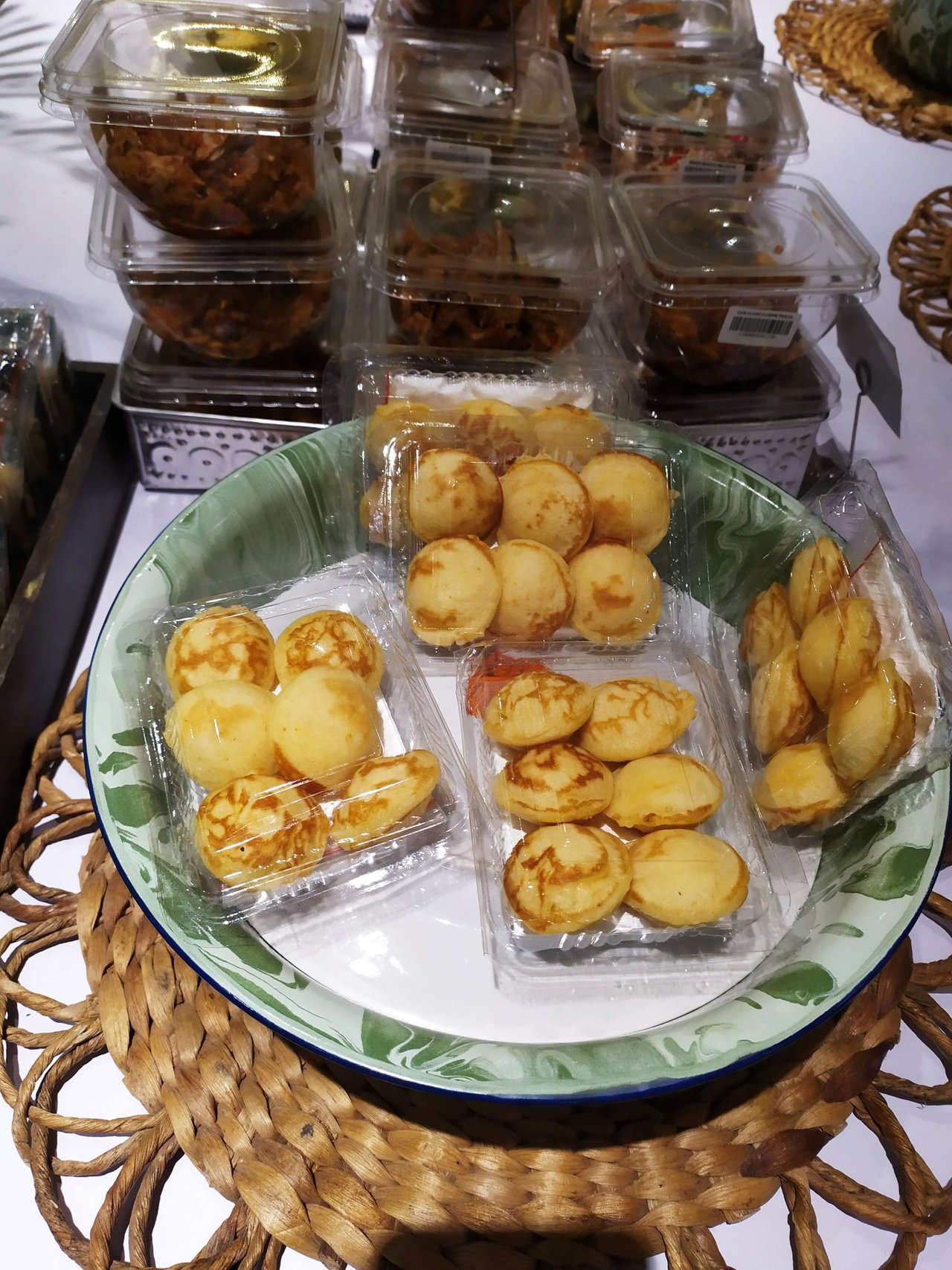 They also had cantik manis (my favorite too!), cucur, talam ubi, arem-arem, lopis, lalapis, lemper and many other Indonesian cakes.

Some of the cakes menu here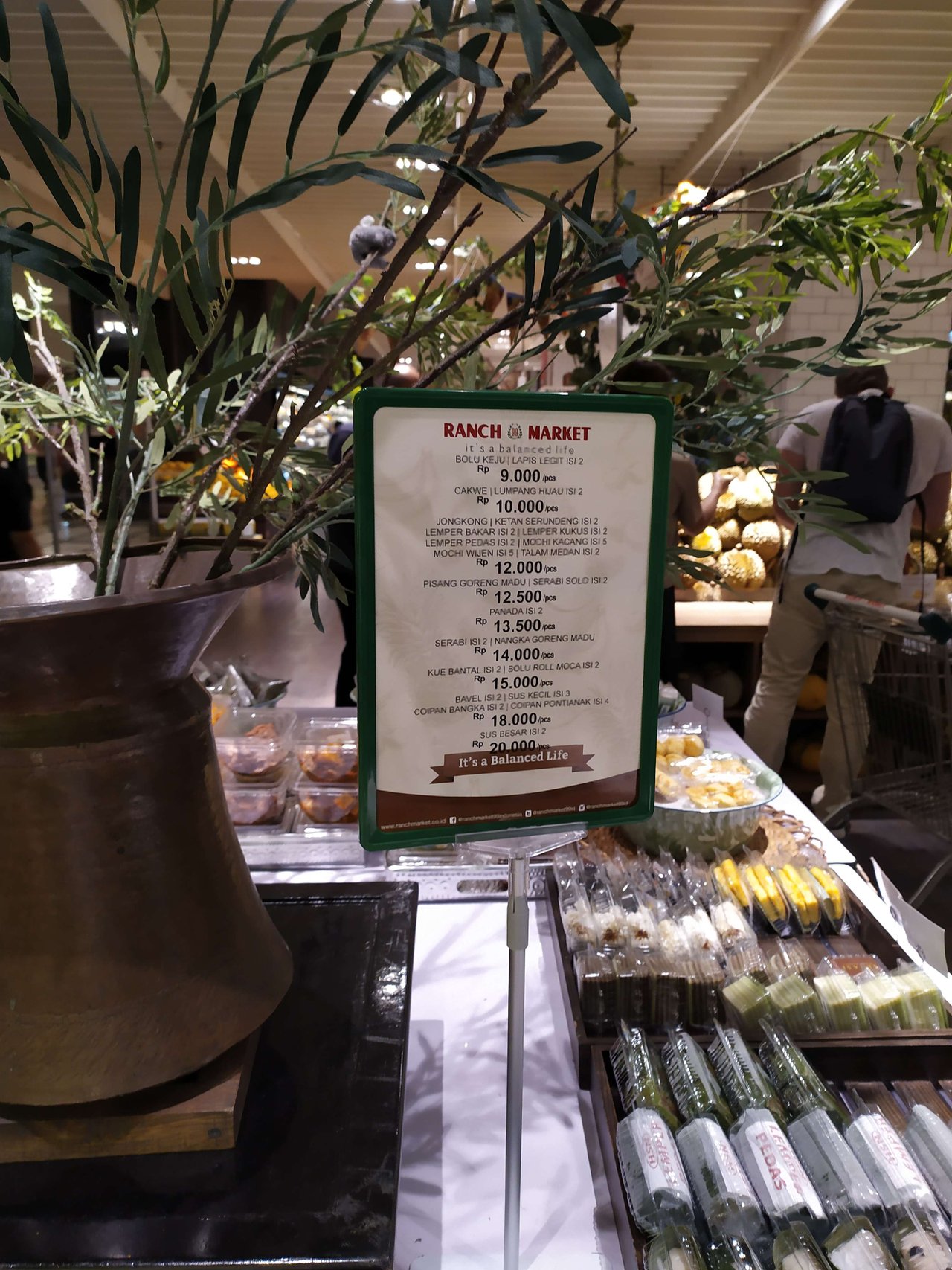 We bought some cakes here, after mom tasted the talam ubi, she loved it and buy 2 more.
We bought many cakes yesterday.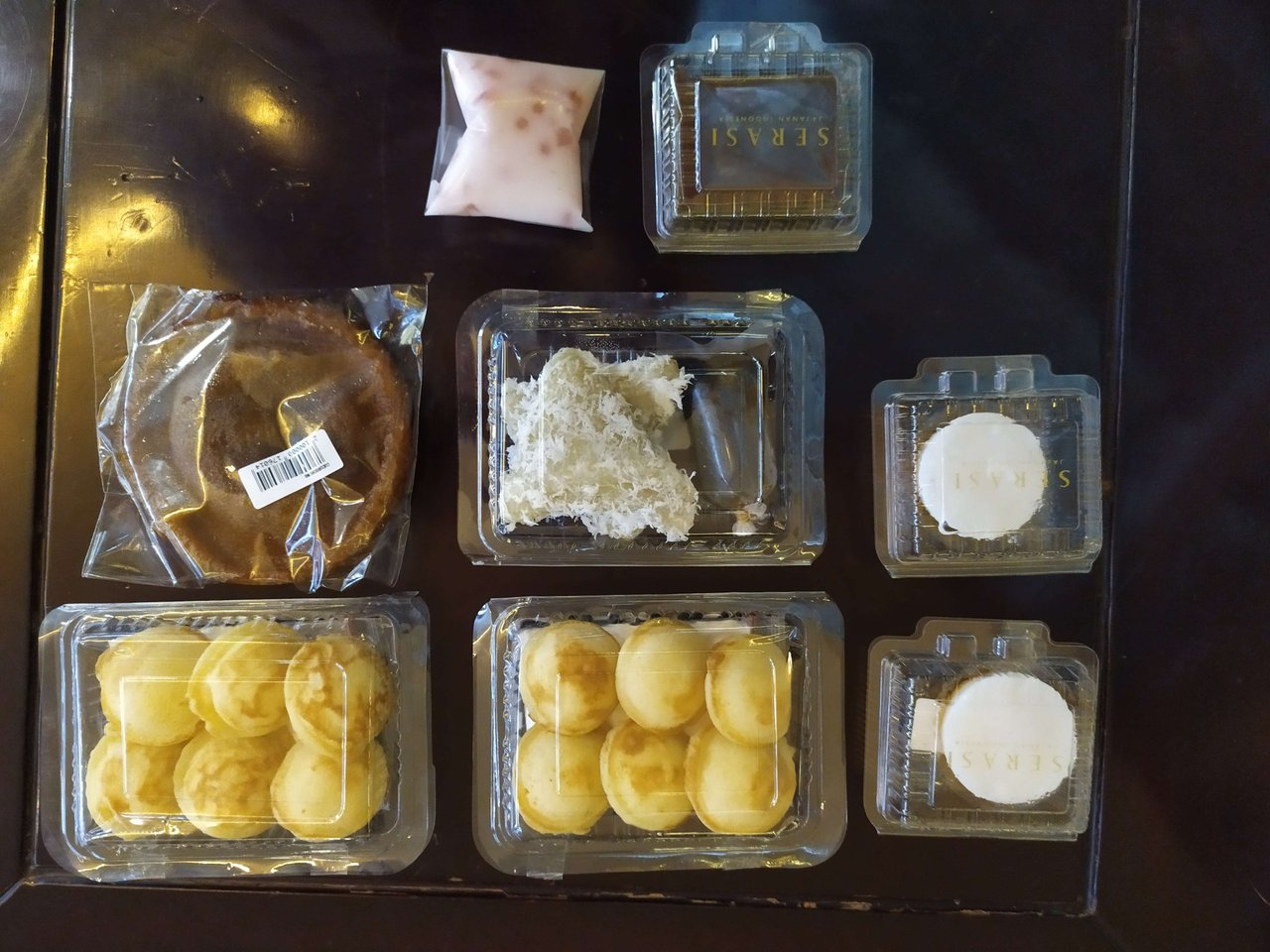 There were all we bought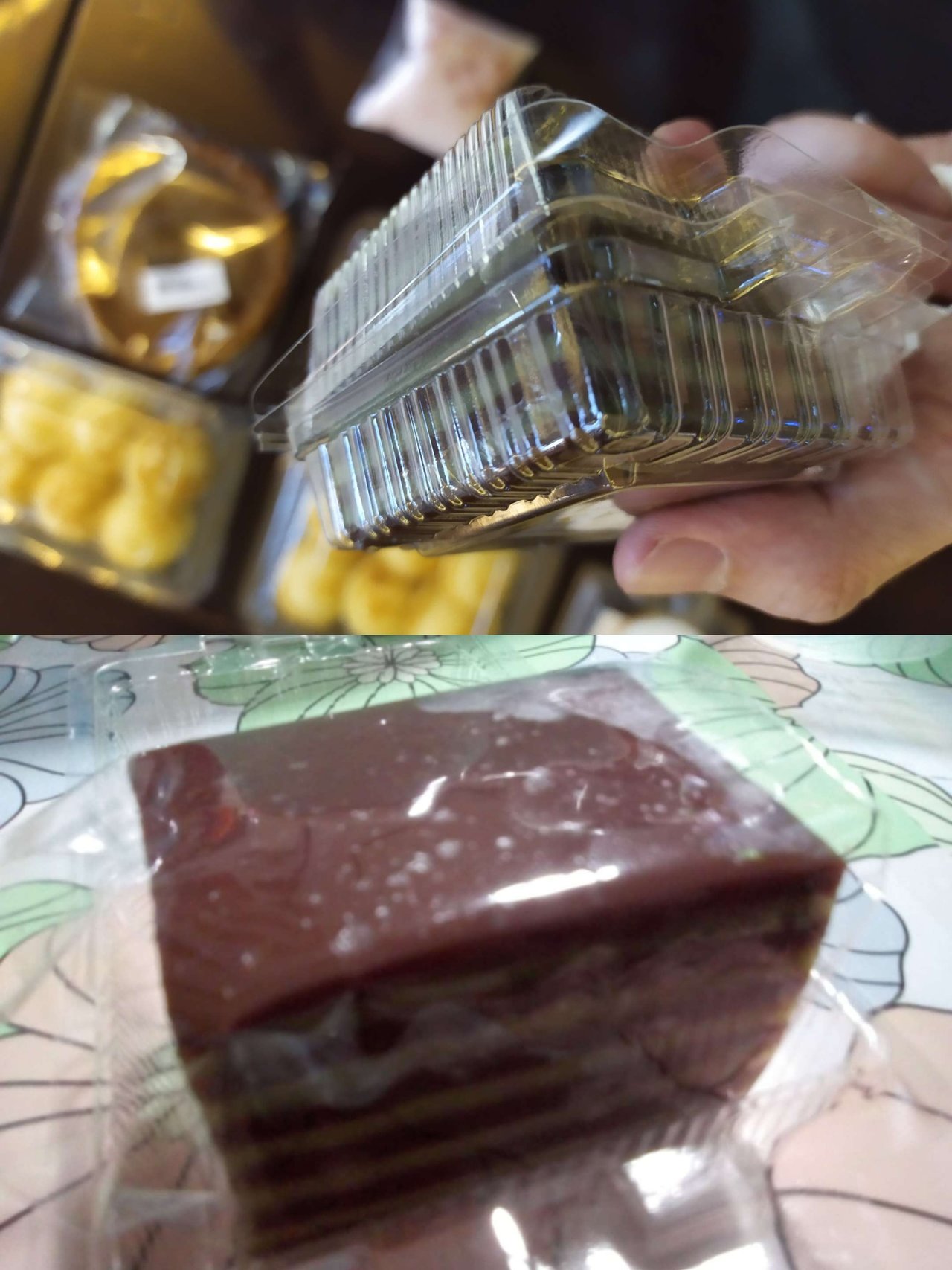 This one called lalapis, the taste was sweet but not too sweet, a bit sticky cause it made from rice flour and it had chocolate tasted.

These were poffertjes. Like usually it tasted a bit plain and the sweetness came from the sugar on it. Although it was ok, it were not the most delicious i ever tasted.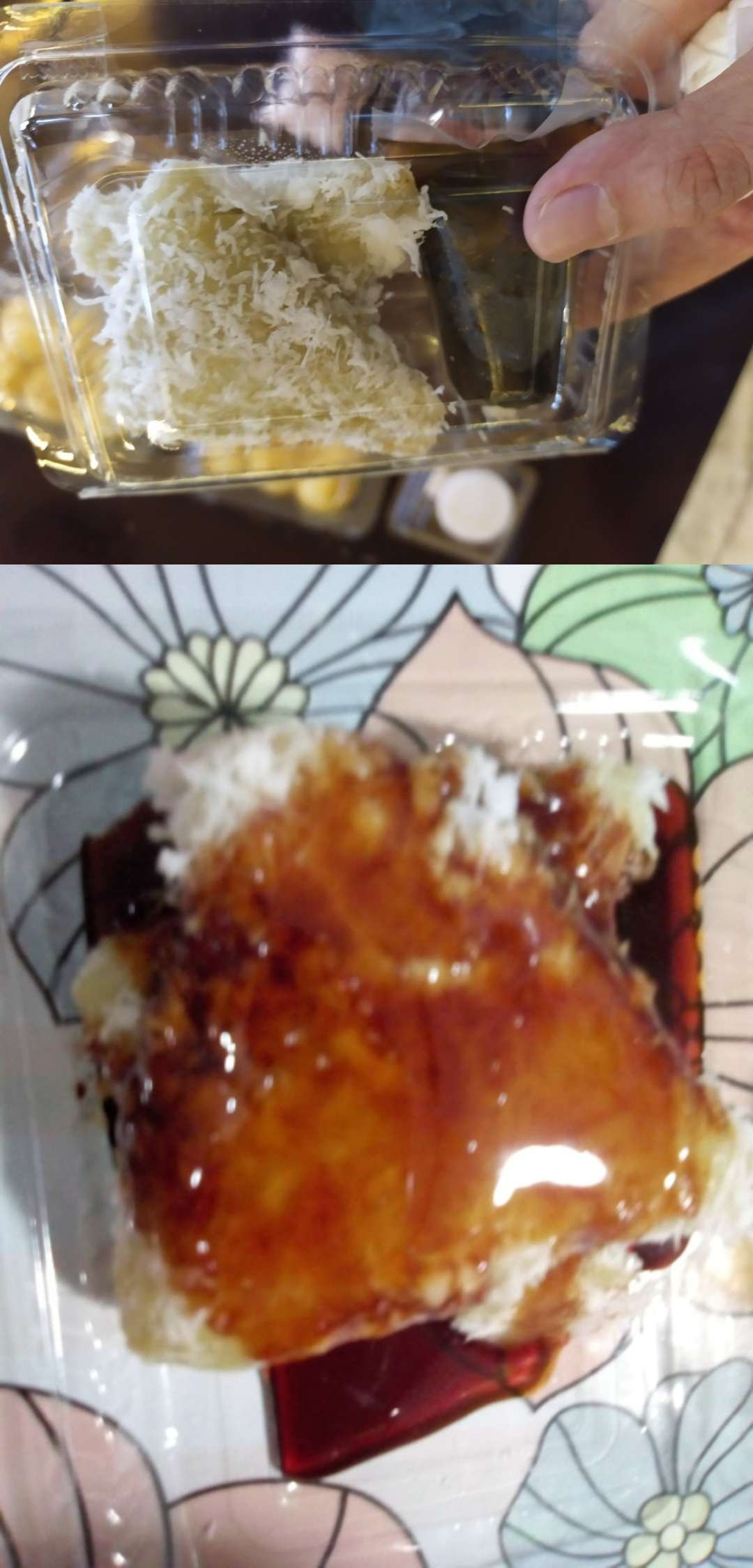 These were lopis. It made from ketan and also they had coconut and liquid palm sugar to complete it. The flavor was sweet but not too sweet. It was ordinary.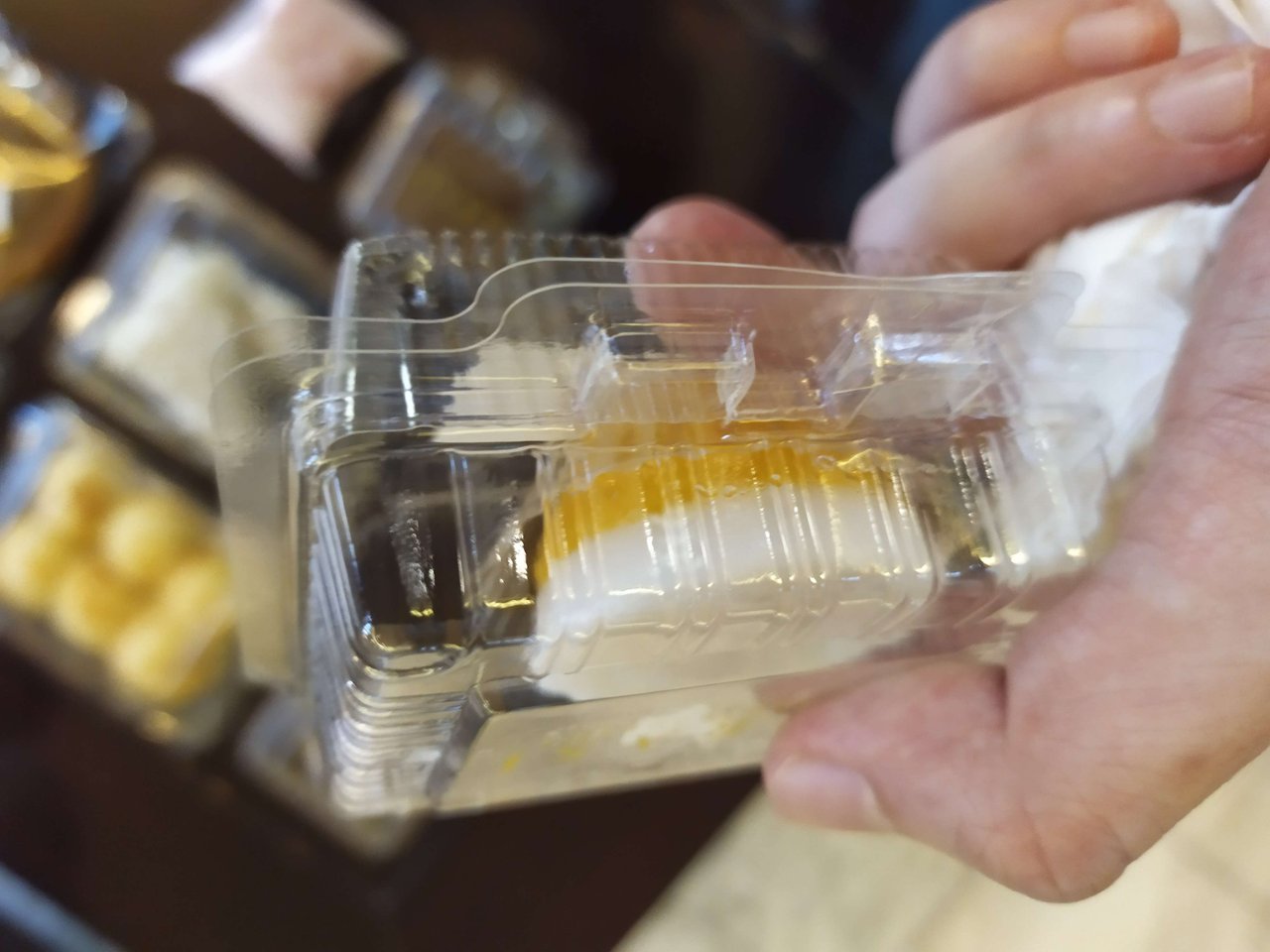 This called talam ubi, mom's favorite. It was soft, sweet and a bit savory on the top (white color). Mom said this was the best!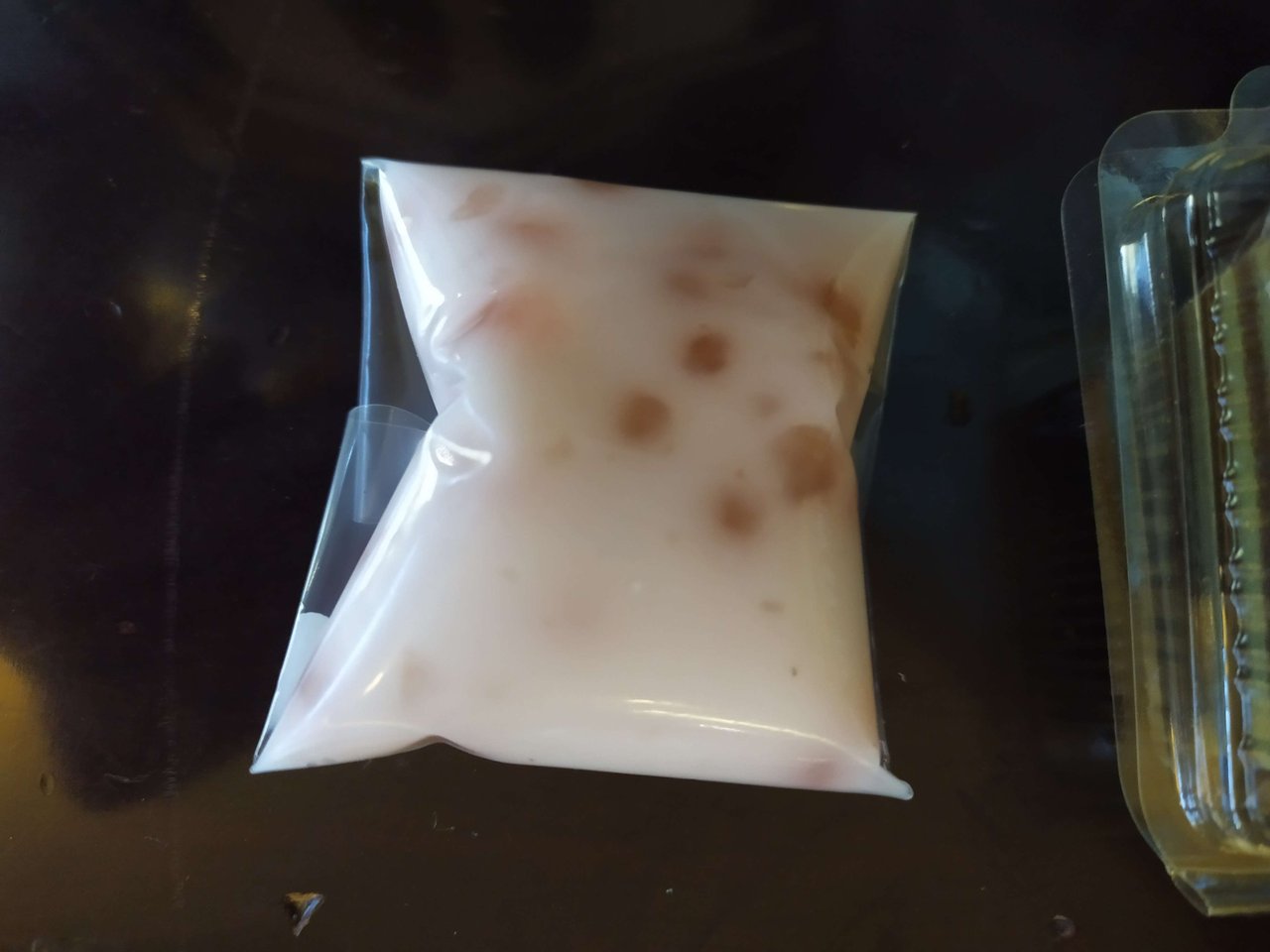 This one called cantik manis, the taste was sweet and a bit savory. It was really smooth and delicious. I loved it much!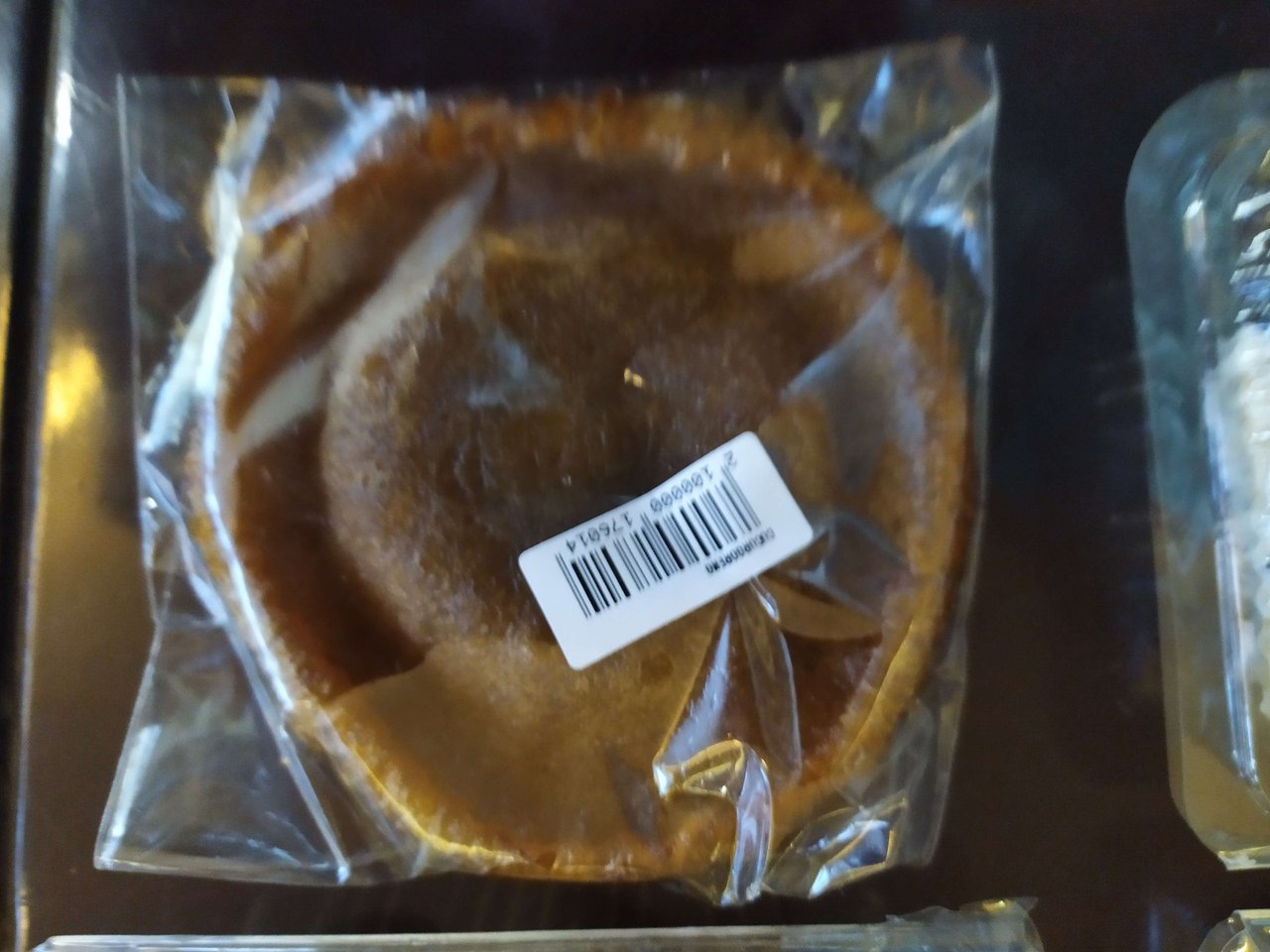 This one was cucur. The taste of it usually sweet and a bit savory. But this one was not delicious cause the sweetness was not felt. A bit weird for mom's tongue.
The price for each cake were variant. But all were affordable, like talam ubi was only 2,5k IDR, cantik manis 4k IDR, a portion poffertjes (6pcs) 6,5k IDR, cucur goreng 7,5k IDR, lupis 4k IDR.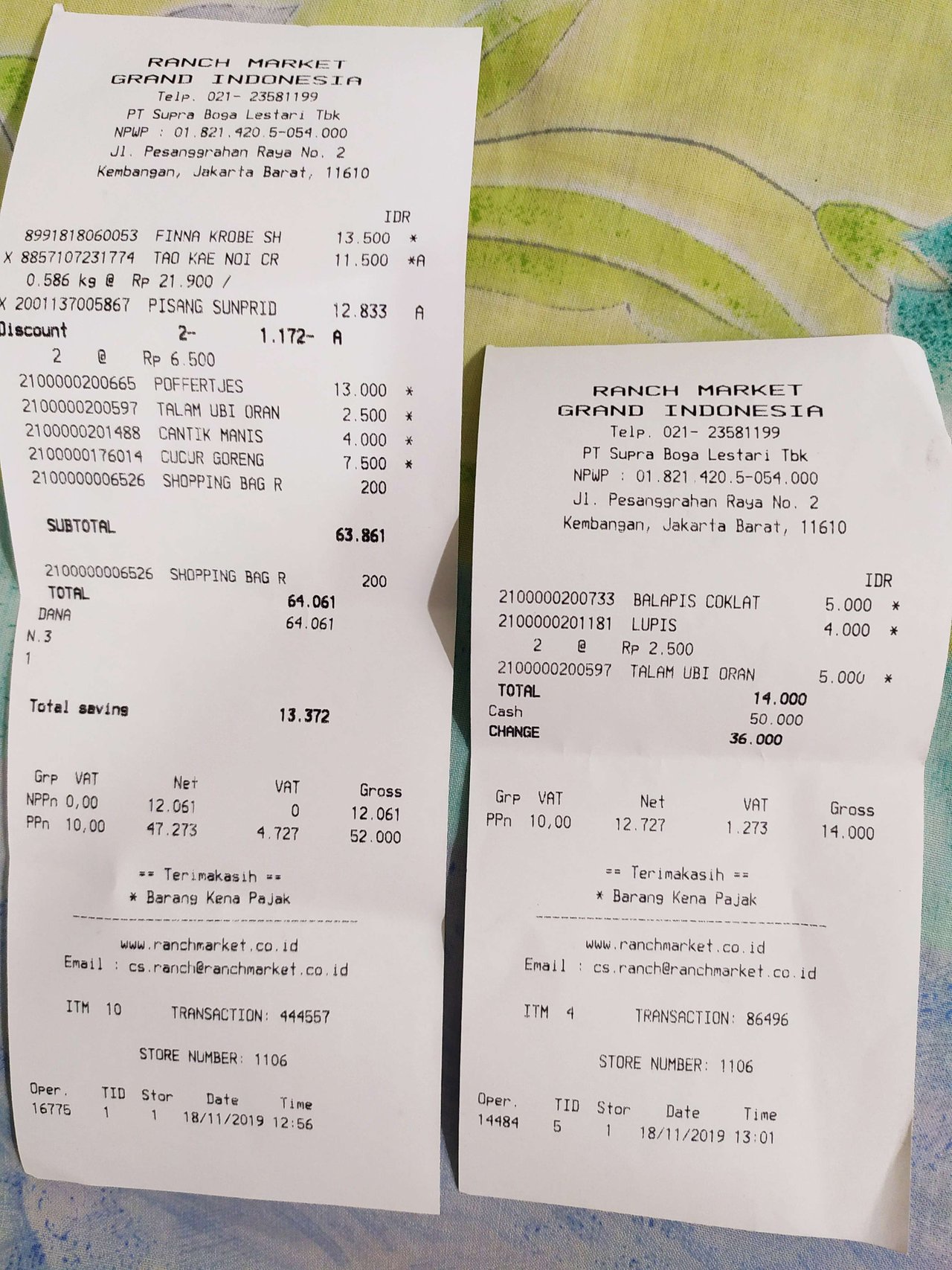 I am sorry, one of my bill was mixed with our other groceries. But for all the cakes we paid were only 41k IDR or around 2.93 USD. It was really affordable.
I invite you to try the Indonesian cakes here, especially talam ubi and cantik manis
Serasi
Ranch Supermarket
LG floor East Mall Grand Indonesia
Central Jakarta
open daily 10am-10pm
---
Restaurant Information
Serasi



Grand Indonesia Shoping Town East Mall Lantai LG, Jl. M. H. Thamrin No. 1, Menteng, RT.1/RW.5, Menteng, Kec. Menteng, Kota Jakarta Pusat, Daerah Khusus Ibukota Jakarta 10310, Indonesia
---
Delicate & Affordable Indonesian Kue Basah & Cake - Jakarta, Indonesia
This post participated in the Tasteem contest Takeaway