Hello, foodies!
Before i had a teeth surgery last monday, i really had had some great time to enjoy many delicious food. One of the delicious food we ate was located in a food court named food print which was located on 5th floor Grand Indonesia Shopping Center, Central Jakarta.
The food court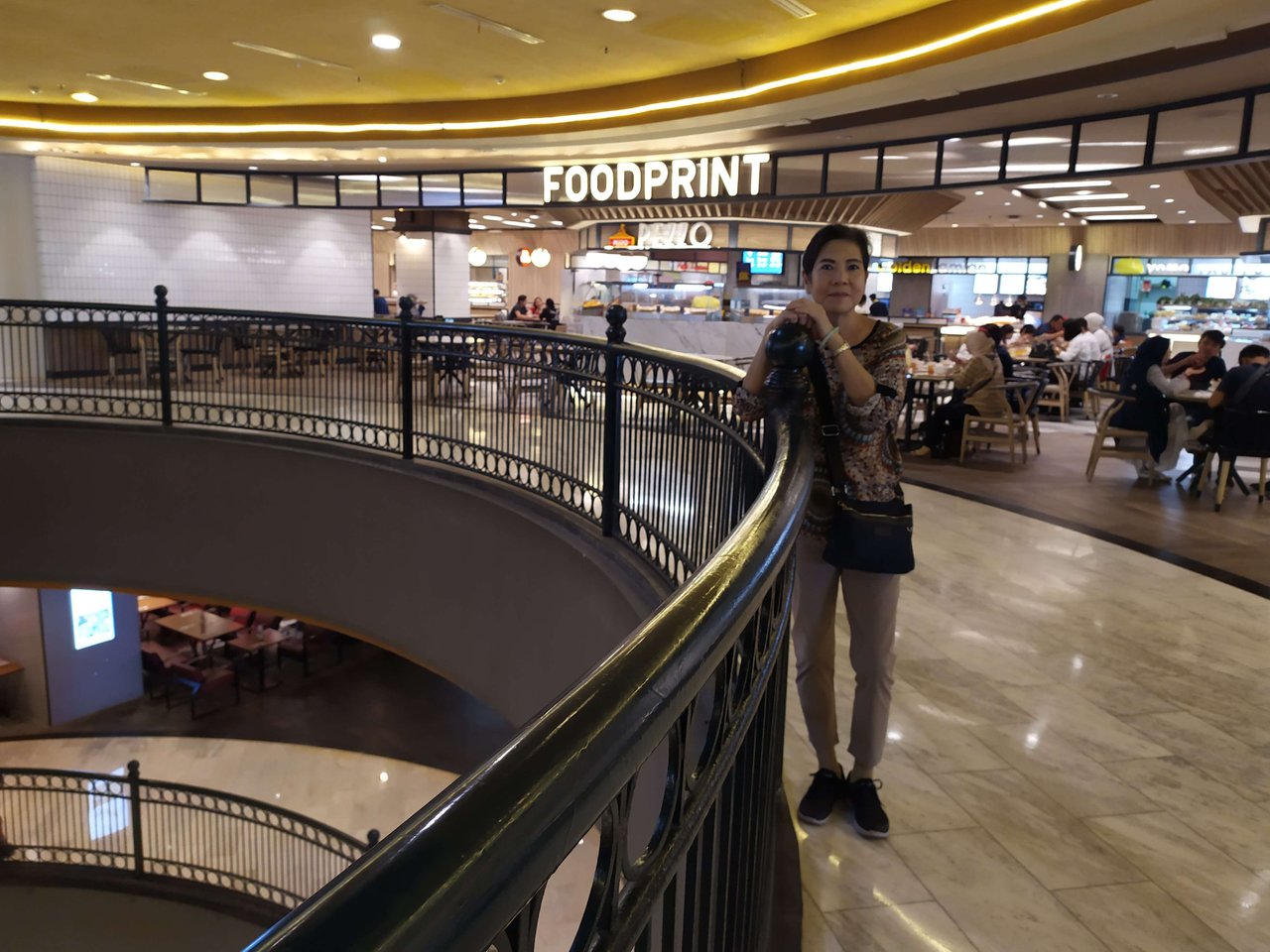 The dining area

We like to dine here cause it had a large dining area, comfortable, clean and neat.
The food stall, which one of our favorite food stall to eat. Here it was.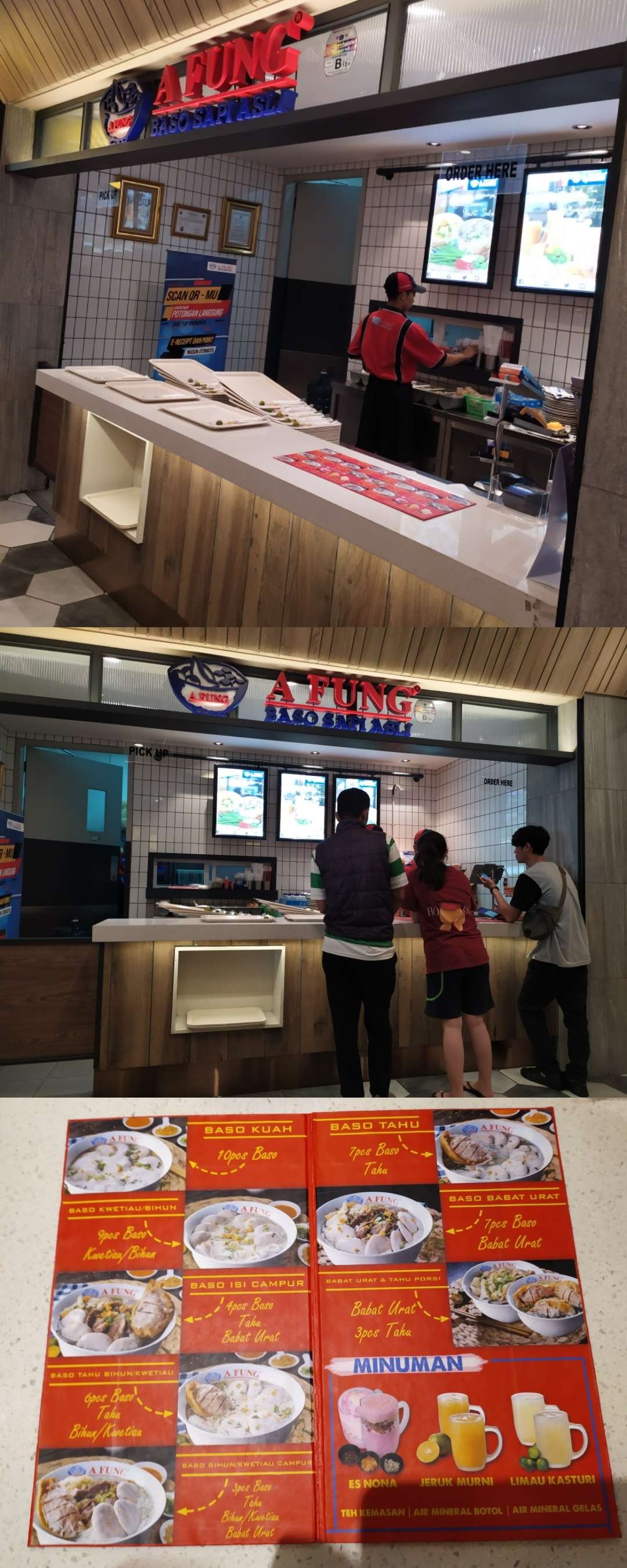 Like the name, afung baso sapi asli, baso sapi asli means real meatball, The mainly menu sold here was real meatballs, made from beef, but they also had it with the kway teow or rice noodle and also tofu.
Here were our food

We ordered the same package, it was included 5 meatballs (mixed of the flat smooth and also the rough mushroom round ball), a meat tofu and also kway teow.
The taste

It has never disappointed, all were savory, tasty and yummy. You could feel the real meat inside your mouth. The flat balls tasted savory, a bit chewy and also soft, while the round balls tasted savory, a bit rough meat and also great. The kway teow had great texture, soft but not too soft and also smooth. The tofu also great, tasted savory and they used the high quality of tofu. I also loved the meat that they bound to the tofu, so tasty and yummy. It was different with the meat in the meatballs, and good news that it was also delicious!
The Price
For a bowl of the complete meatballs, you needed to pay 55,000 IDR or around 4 USD. So altogether it was 110.000 IDR or around 8 USD.
The Service
We didn't have to wait for a long time to get our order here, so it was a good choice when we are hungry and want to get the food ready in a minute.
I welcome you to try this delicious food
Afung
Food Print,
Grand Indonesia - Central Jakarta
open daily 10 am-10pm
---
Restaurant Information
Afung



1, Jl. M.H. Thamrin No.1, RT.1/RW.5, Kb. Melati, Kec. Menteng, Kota Jakarta Pusat, Daerah Khusus Ibukota Jakarta 10310, Indonesia
---
Delicious Flat Noodle (Kway Teow) with Real Meatballs
This post participated in the Tasteem contest All about noodles