Welcome back, foodies!
Tonight, we actually wanted to try the legendary satay on the street at Abdul Majid Raya Street but unfortunately it was closed so as the consequence, we had ketoprak dinner. And here i go, tried to describe tonight's on the street dinner.
The food stall was located in Abdul Majid Street right in front of the SDN, a government school in that area.
Here was the food stall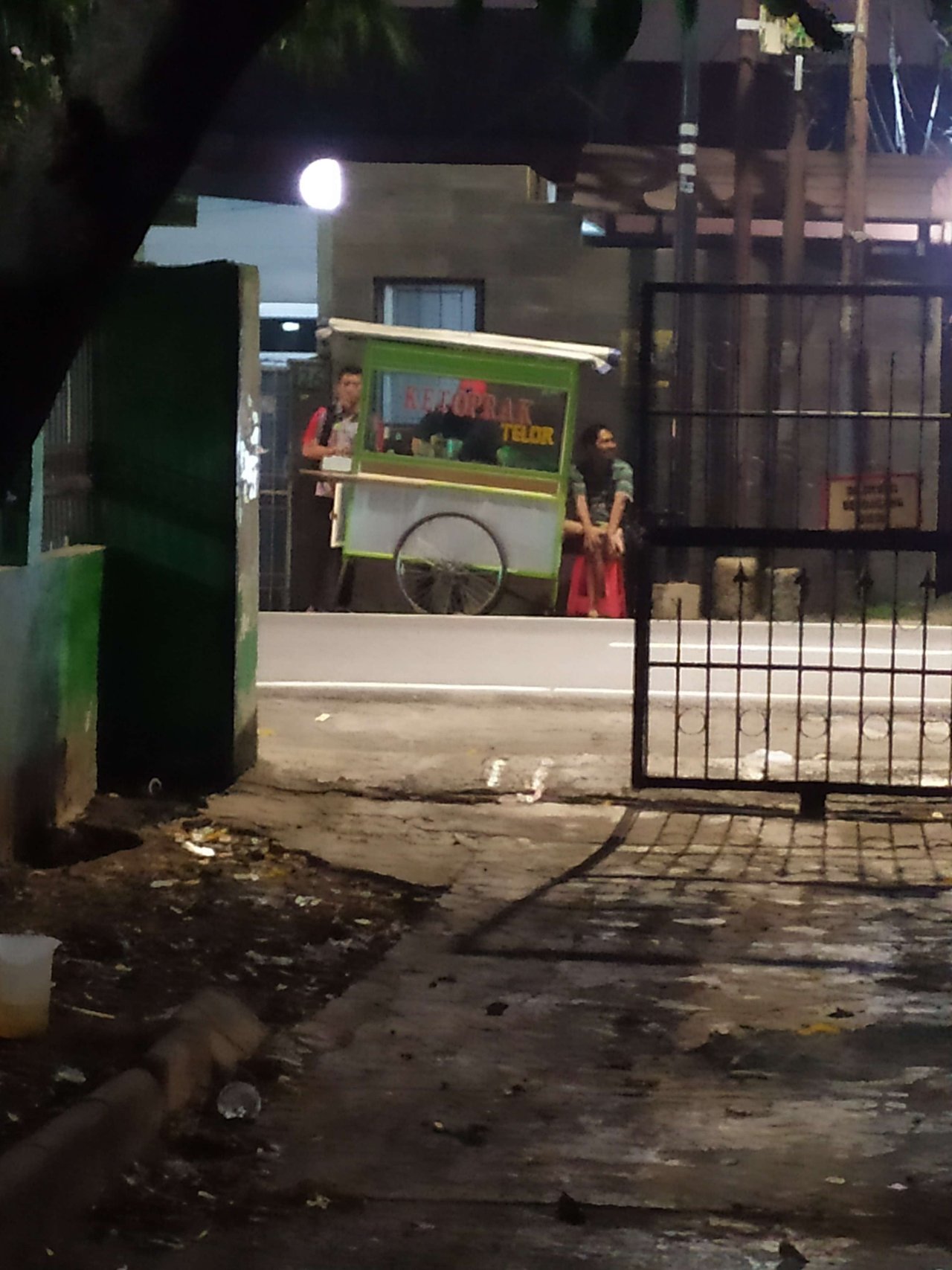 It was a bit crowded, some buyers already ordered before us.
The food seller prepared the paste first. It mainly made from peanuts and red sugar.

He only had some chairs here on the street so we sat on the school's canteen dining area in front of the seller.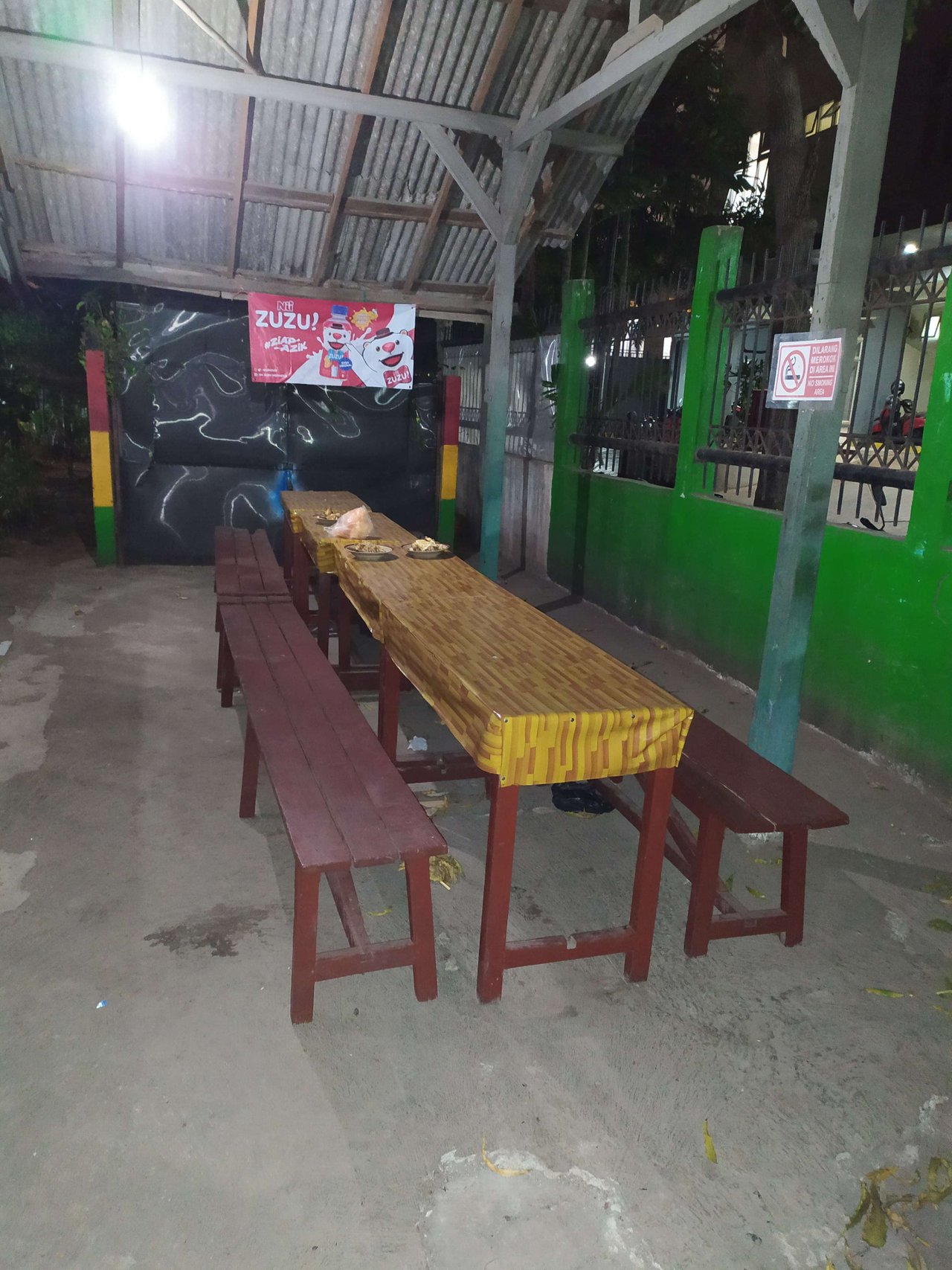 Here were the food we ordered

Mom ordered the ketoprak without fried egg, while me, i tried the ketoprak with fried egg. The ketoprak contained cut rice cake, beehoon, boiled beansprouts and fried tofu with the fried chips.
The flavor of the food
Ketoprak's paste taste was only savory, although he put some sweet soy sauce but the savory flavor dominated it. And the sunny side up egg was just fine, no special flavor.
The Price
The price of ketoprak without egg was 12,000 IDR and with egg was 15,000 IDR. So total it was 27,000 IDR or around 1.9 USD.
Ketoprak Telor stall
(in front of SDN perla)
Abdul Majid Raya street
South Jakarta
open daily 6pm-12am
---
Restaurant Information
Ketoprak Telor Abdul Majid



Jl. Abdul Majid Raya, Kota Jakarta Selatan, Daerah Khusus Ibukota Jakarta, Indonesia
---
Authentic Ketoprak on The Street
This post participated in the Tasteem contest Street Food