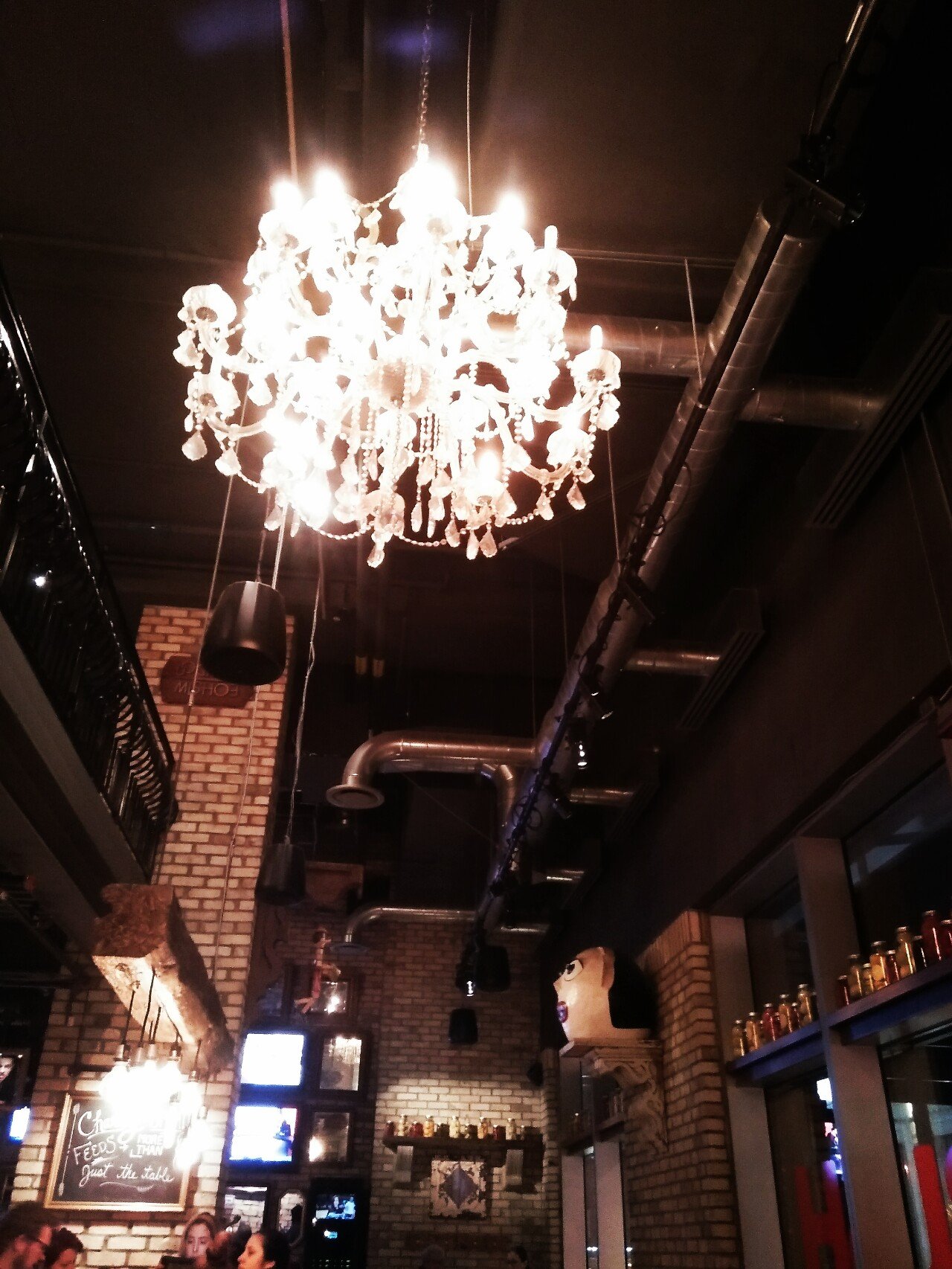 First Christmas in Canada and a chance to see long time neighbors- elementary classmates I braved the snow storm rolling go to this posh Italian restaurant at 382 Yonge Street Unit #7,
Toronto, Ontario M5B 1S8.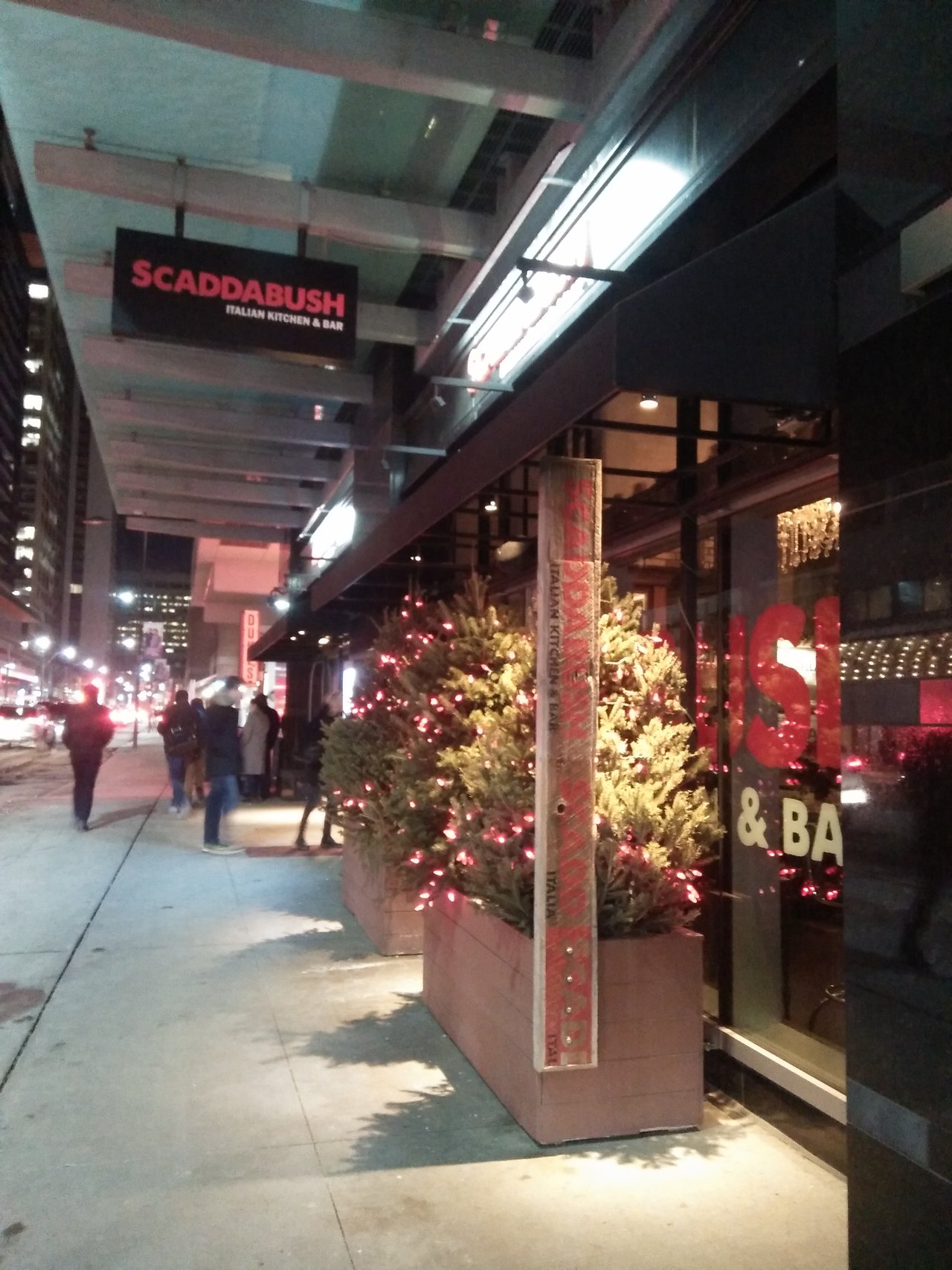 That's how it appears from the outside and that's me all bundle up for the night at below zero temperatures.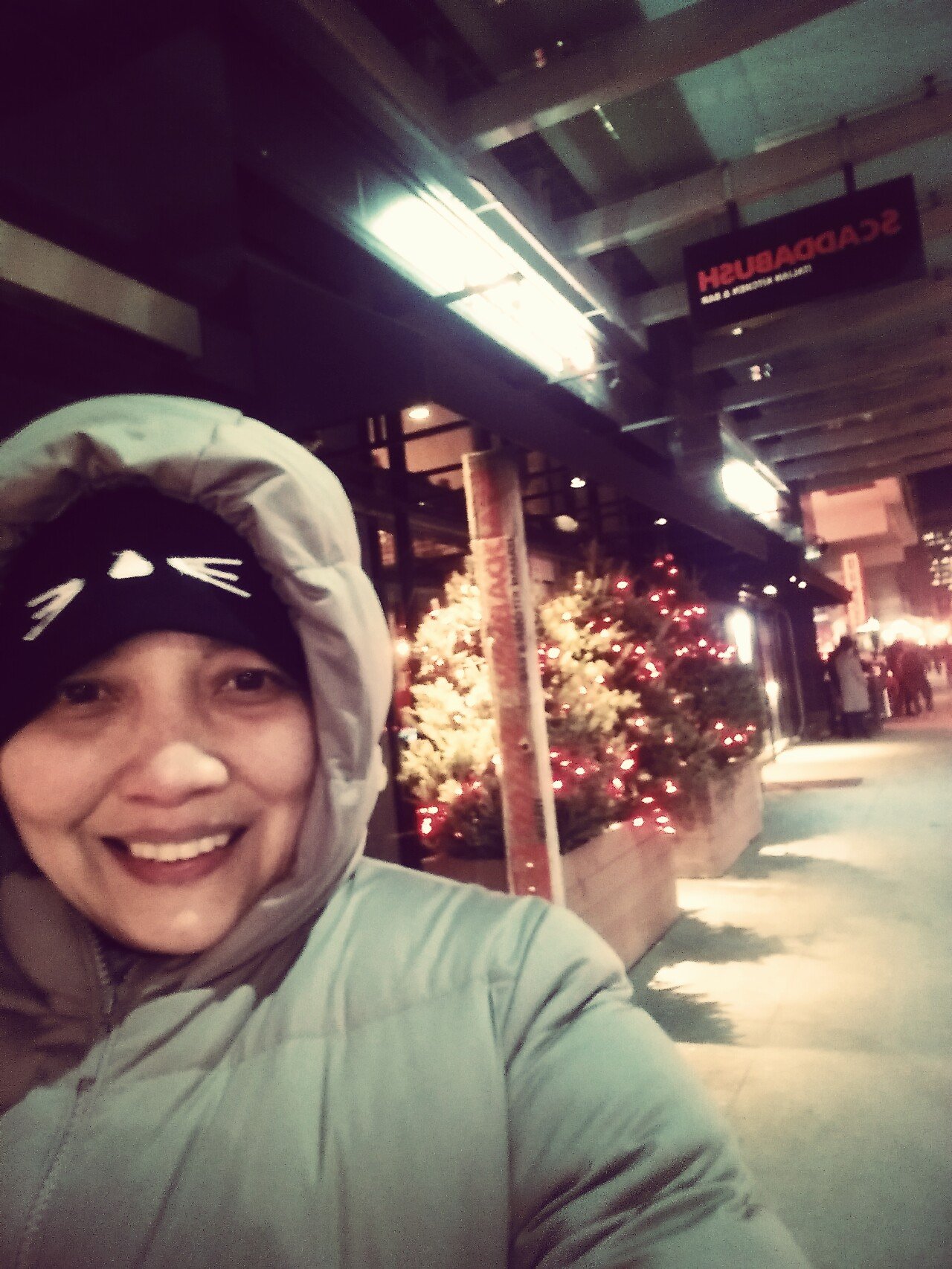 The interior is dimly lit which gives you a hint that in this place no loud music will be heard neither boisterous conversation will be tolerated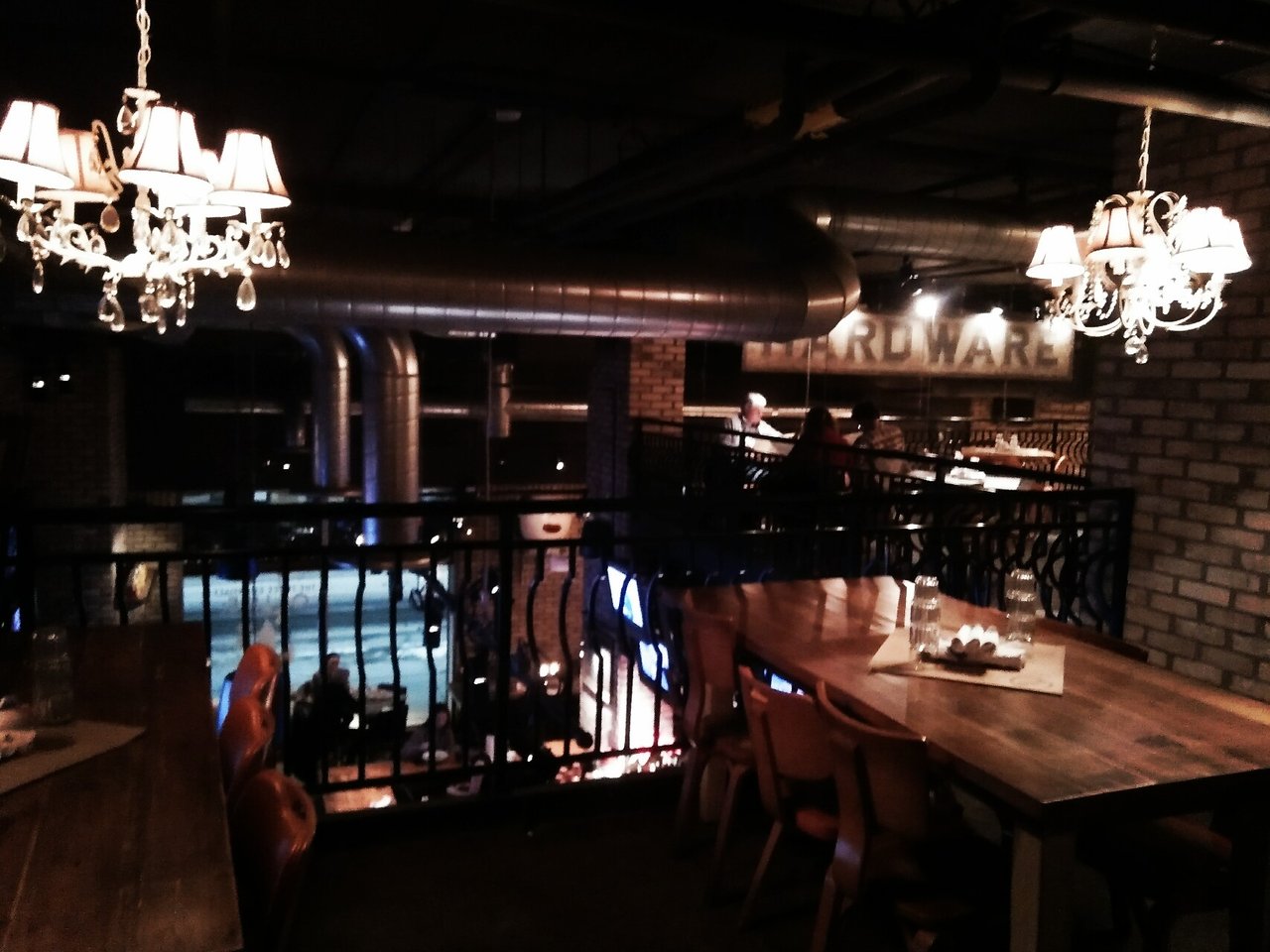 The sparkling chandelier spells and a level of sophistication.The smell of freshly baked pizza and the aroma of creamy pasta does remind you that you're in a high end Italian restaurant.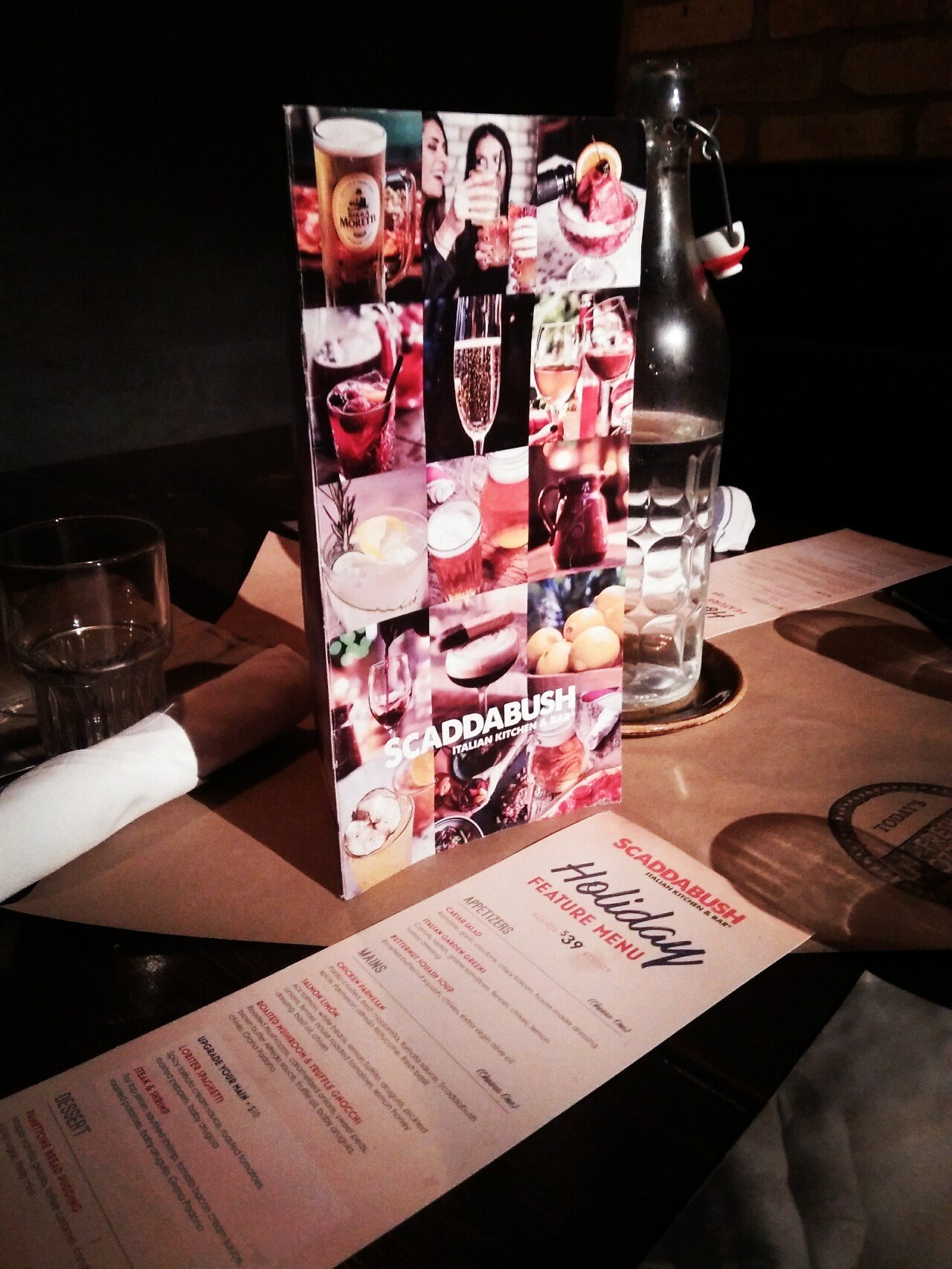 The receptionist asked if I have a reservation and I politely told her my friend Bernadine was in the second floor. Good thing she did because few hours after it was jam-packed.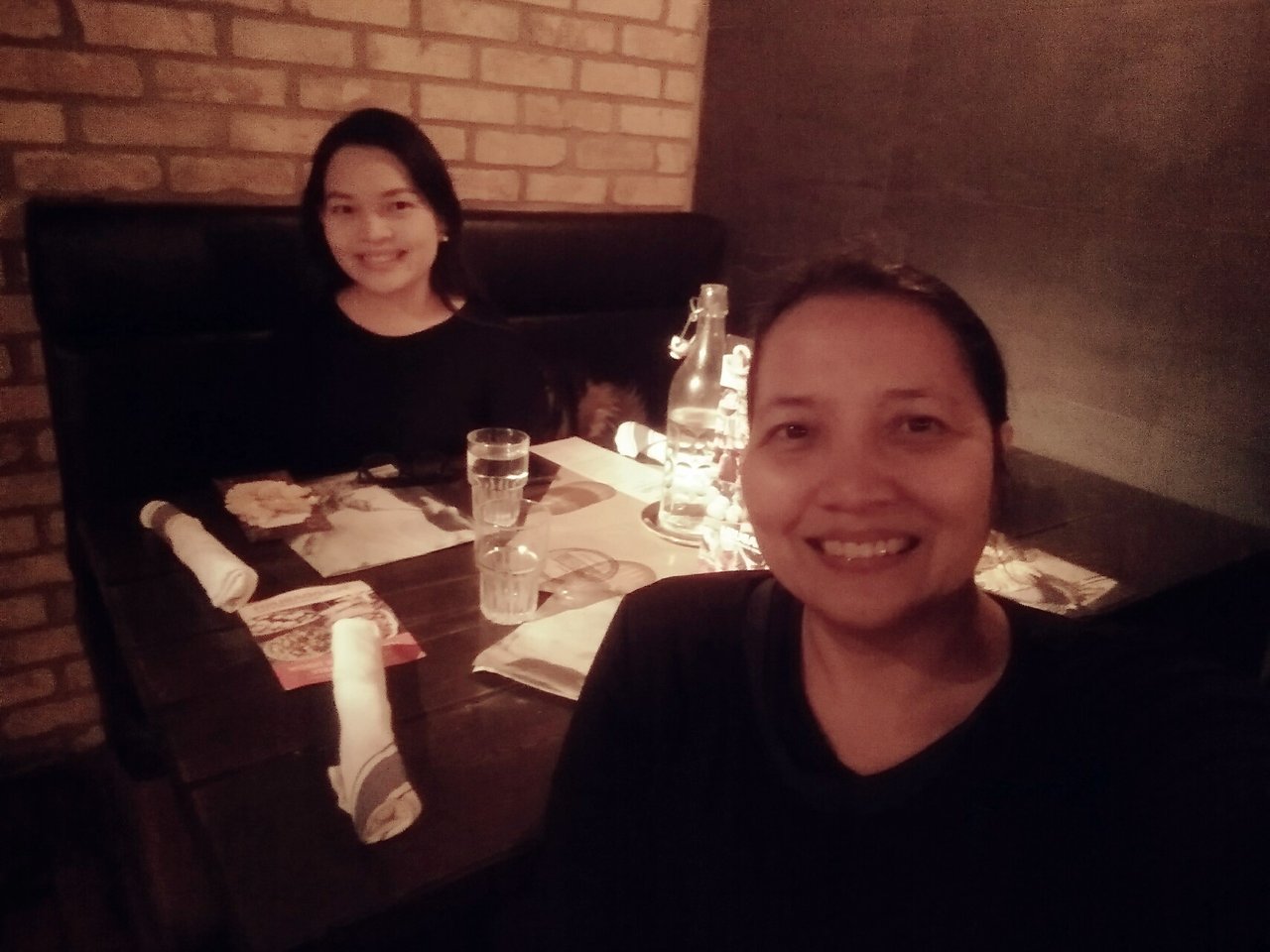 Elegant wooden chairs and tables greets me. We talked about our experiences in Canada as we wait for another friend Catherine who will be running late with her husband.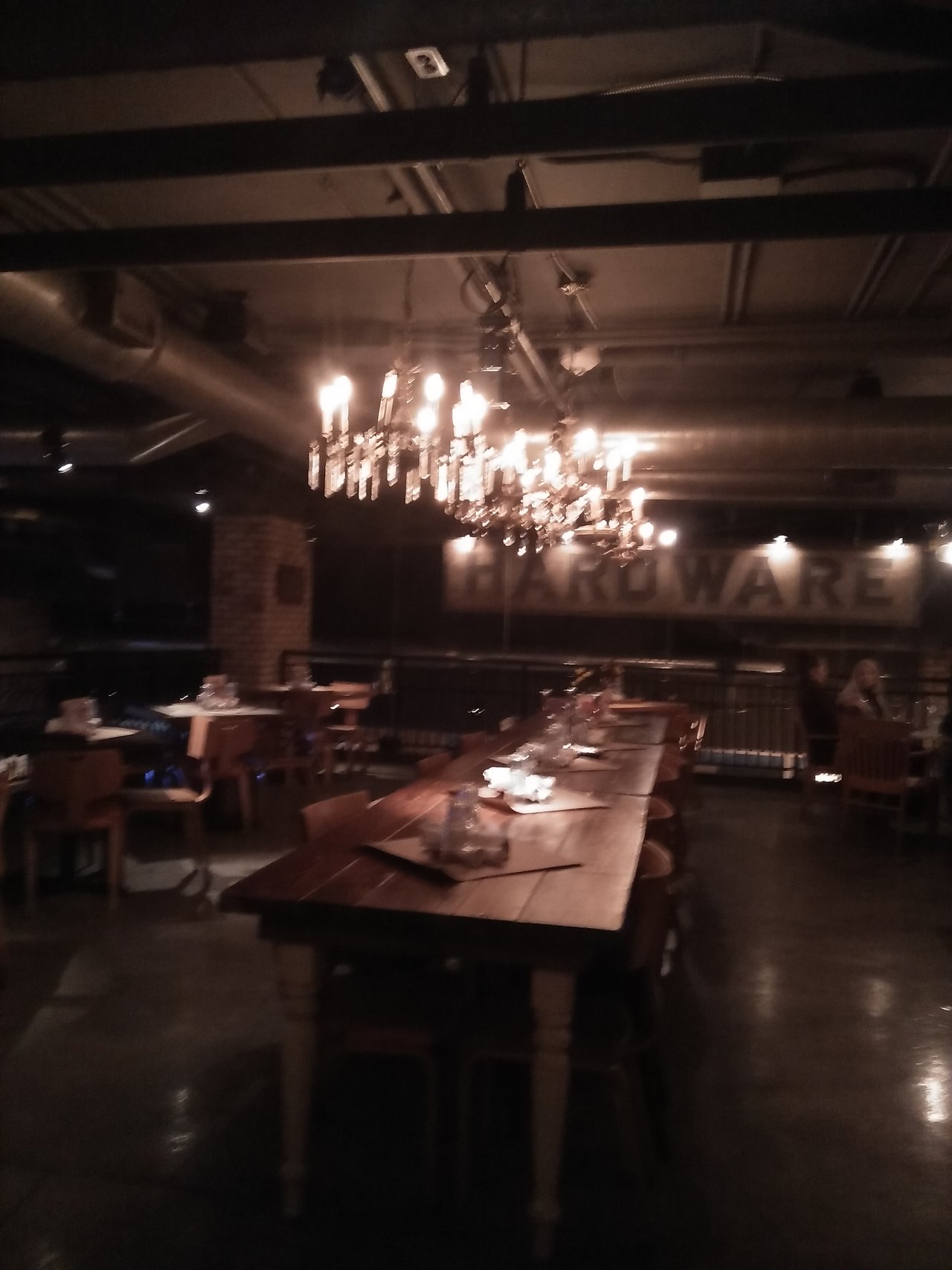 The waiter was quick to ask if we have orders but we informed him we will just call his attention once our friend arrived. soon enough we had our pasta and two pizza and some desert for dinner.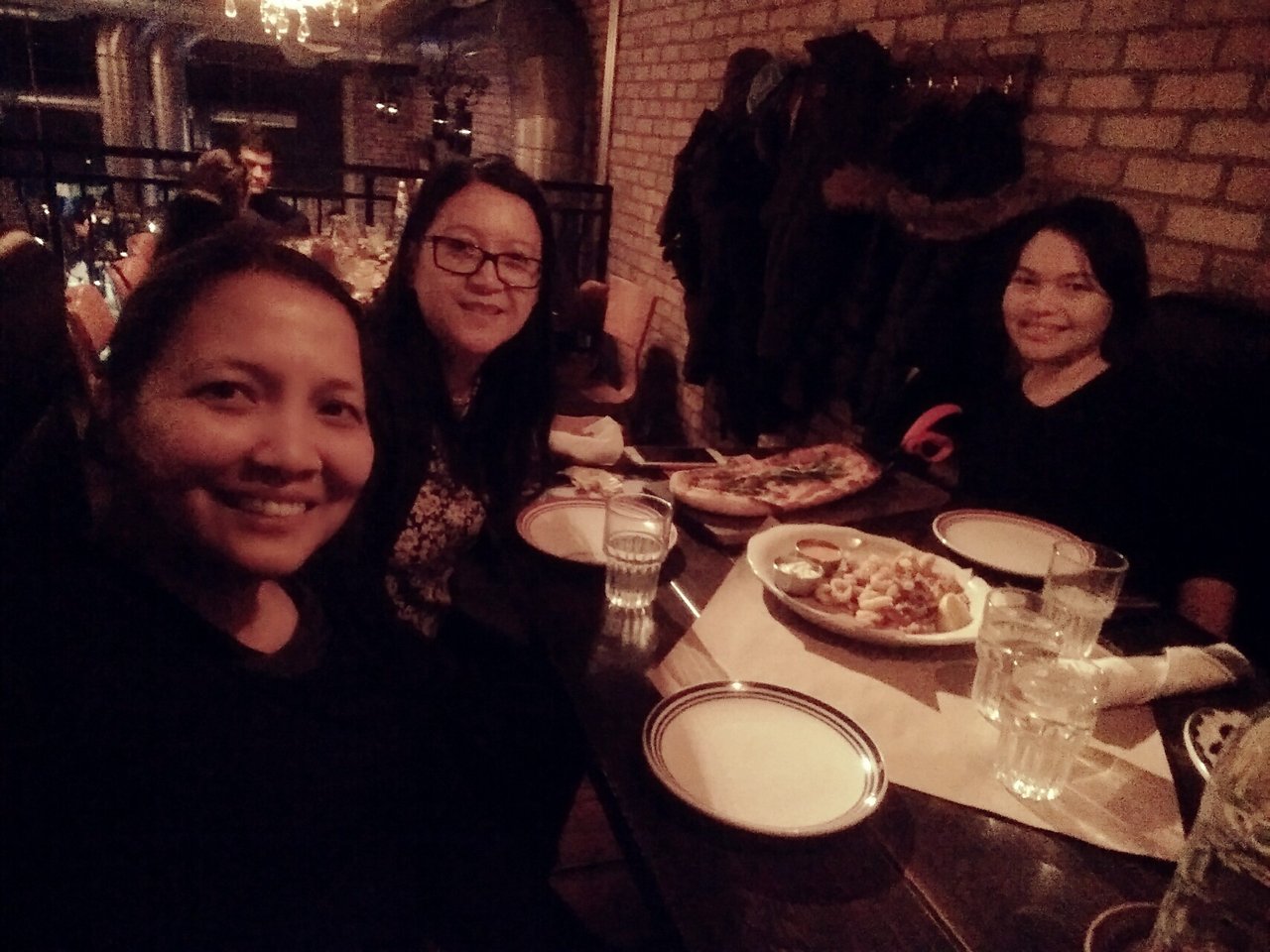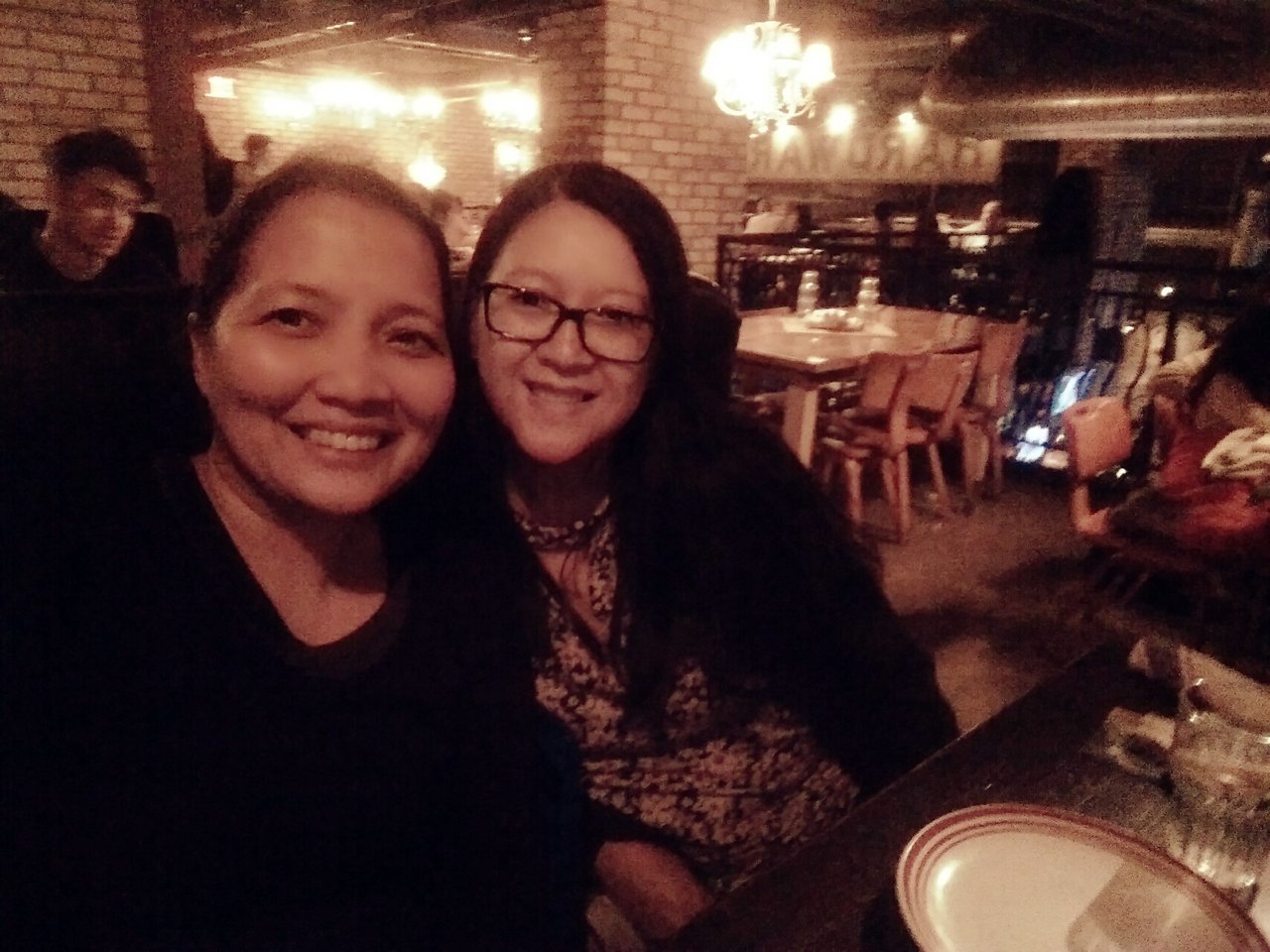 With some recommendations from out friendly waiter we had a great time without breaking our wallet. We had gnocchi goganzola (37.70 CAD dollars), Americano pizza (17.95cad) ,the butcher (19.45 CAD) ,and calamares.The food was average to me but the fact that they're generous donors to many charitable institution makes it to my blog.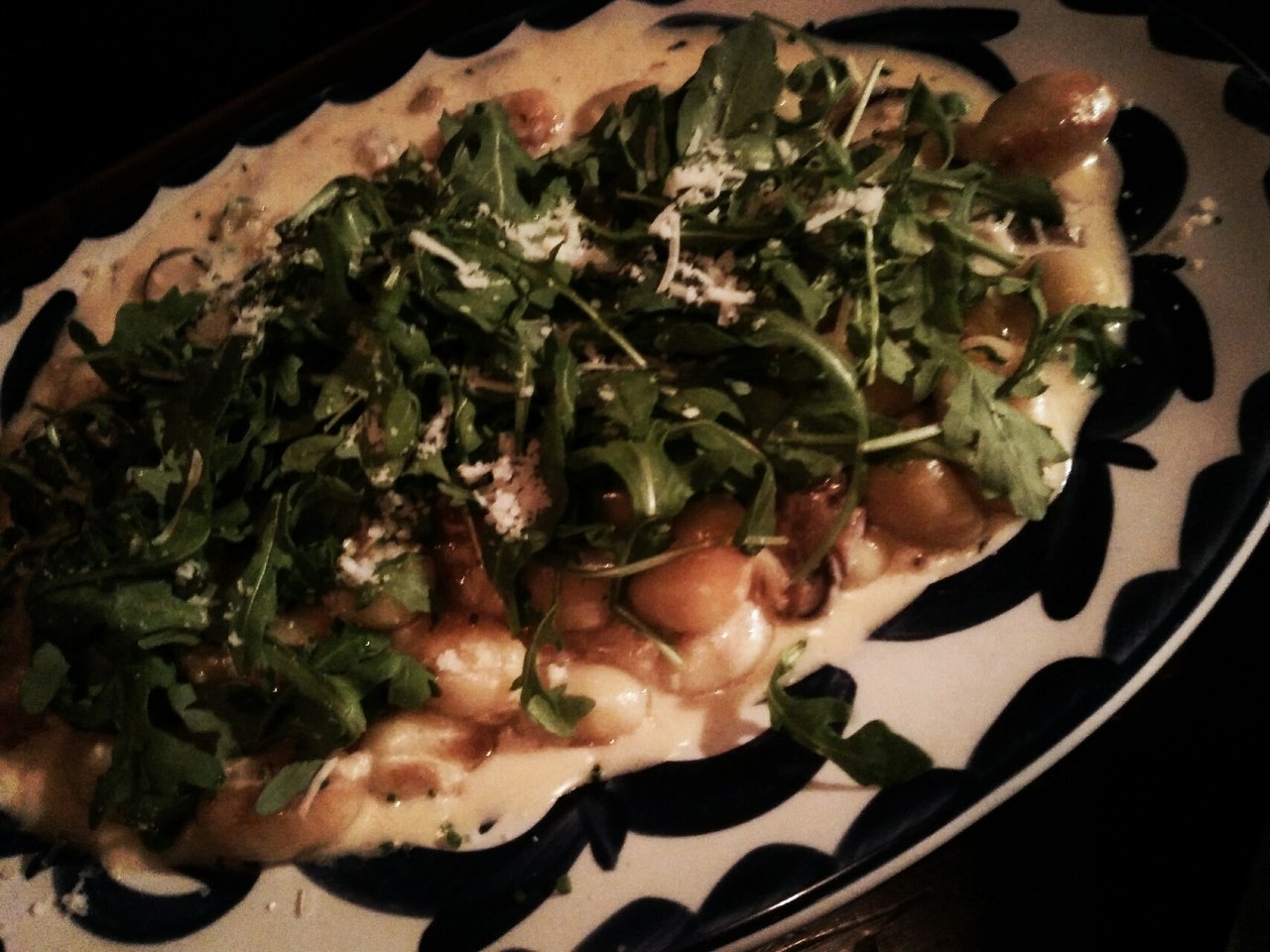 The white sauce was really creamy and the pasta was aldente. The green aragula was healthymakes the dish more healthy and more appealing to the senses.
The pizza were thin and crisp. Served hot ,one can taste the fresh ingredients as one chew on them.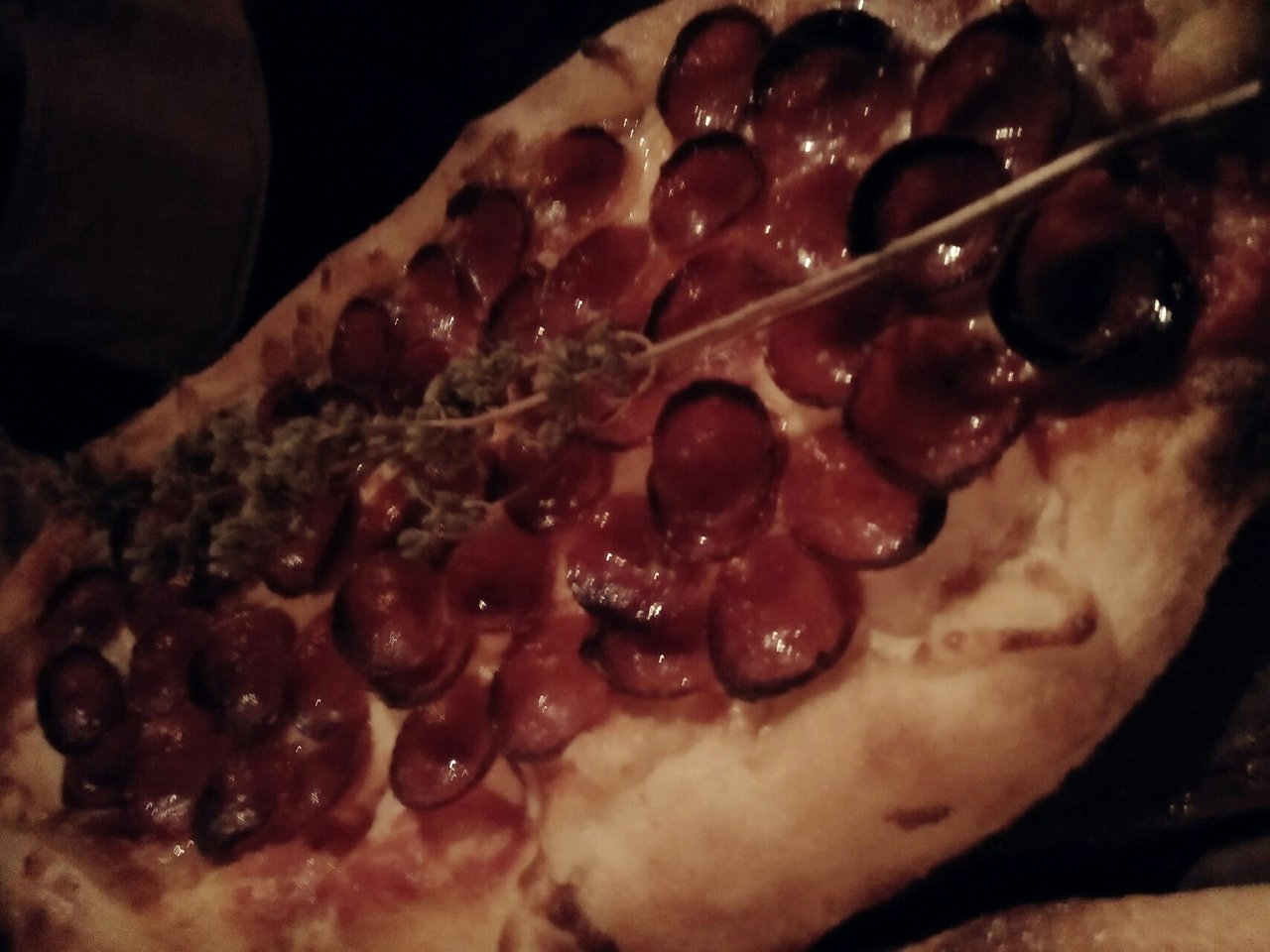 Between these two I love the bottom pizza more because I am no fan of processed meat like bacon.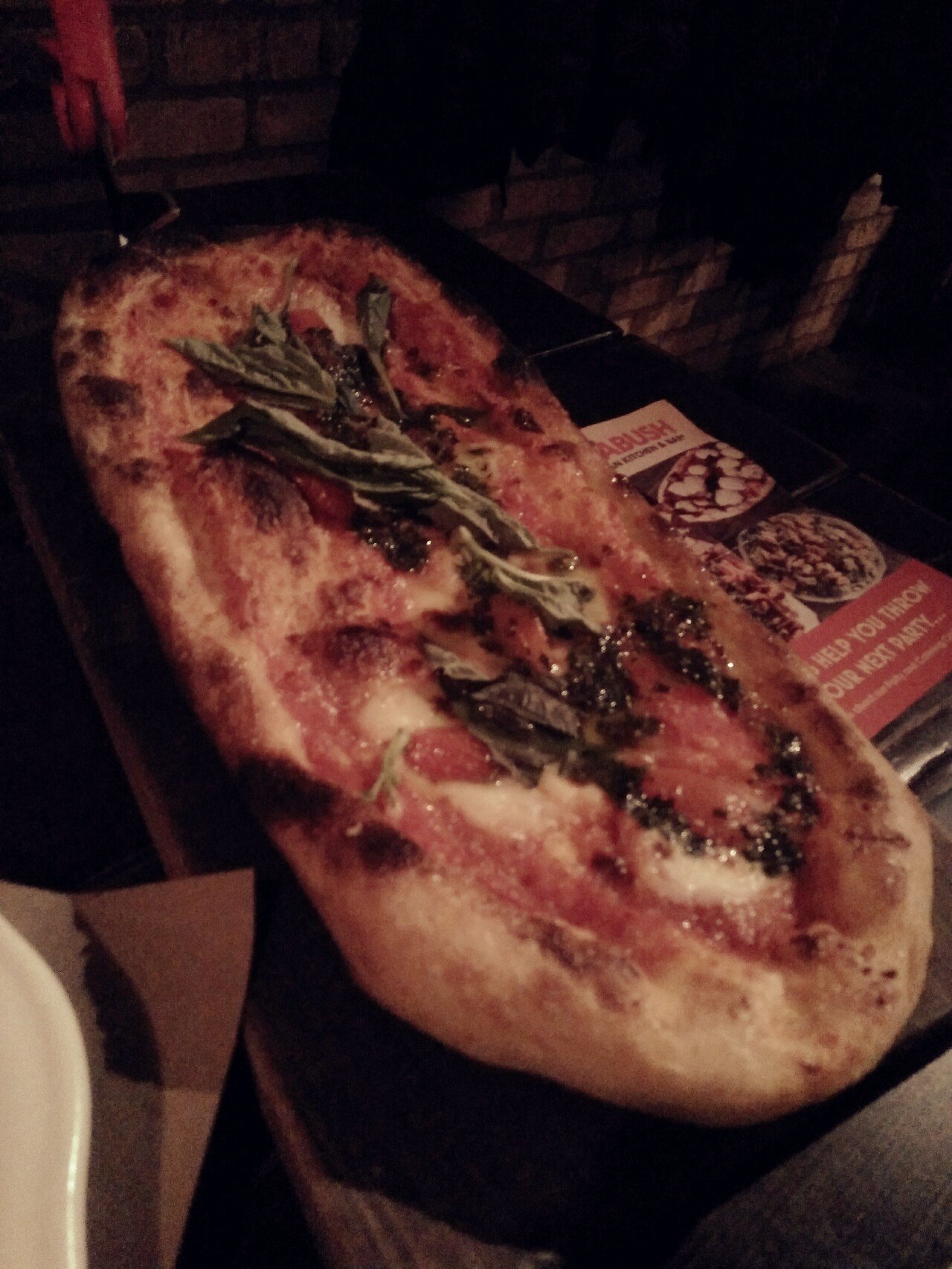 The calamari wasn't really impressive as it was more of starch than the squid meat to me. The serving was just right though and the dip it was served with was yummy.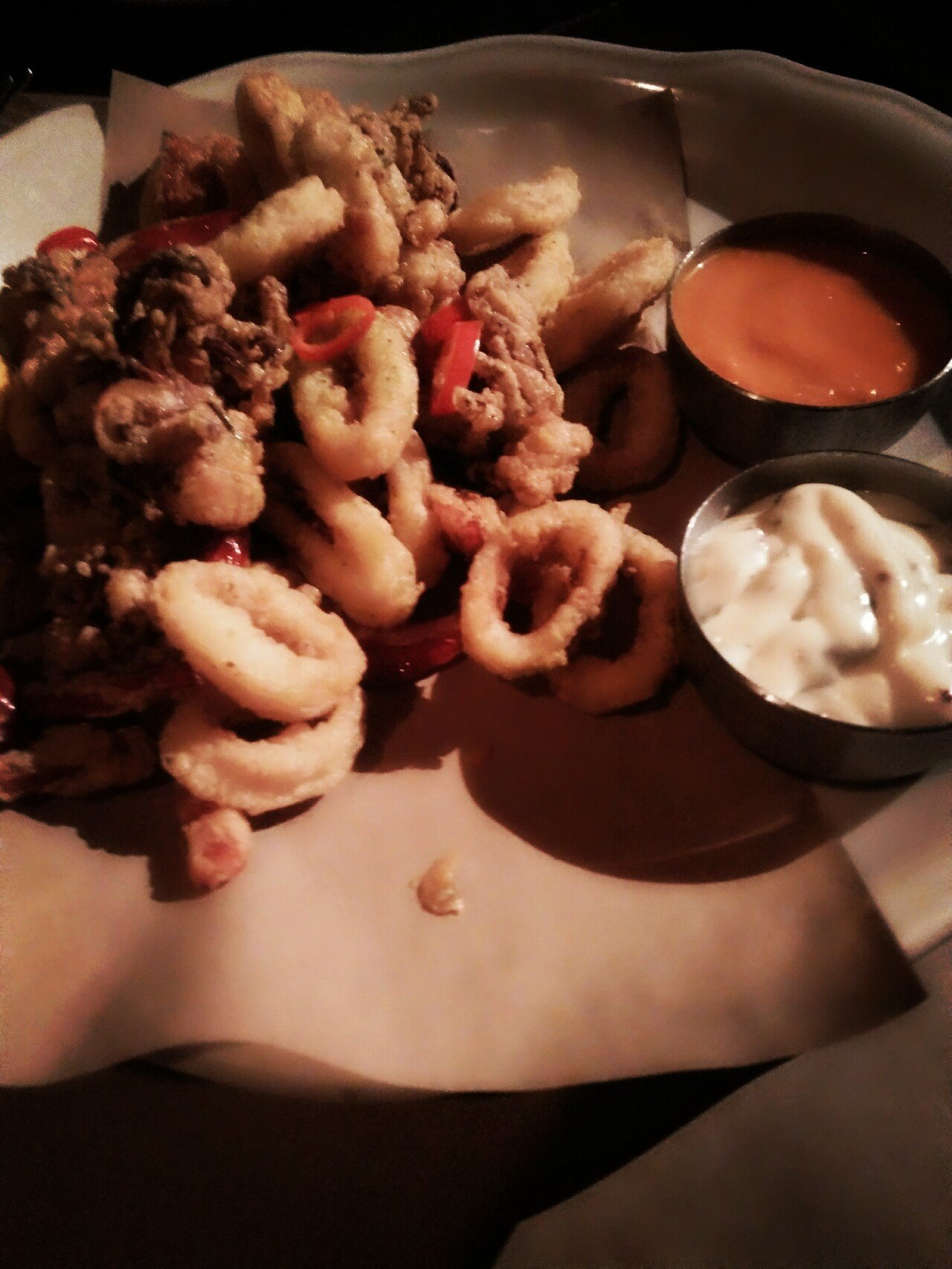 The place naturally has Wi-Fi but too slow. So overall I'll gave it five out of ten. Being near Eaton Centre it is accessible via public subway or streetcar. The waiters were respectful and food was served immediately .However ,the food was just soso to me.