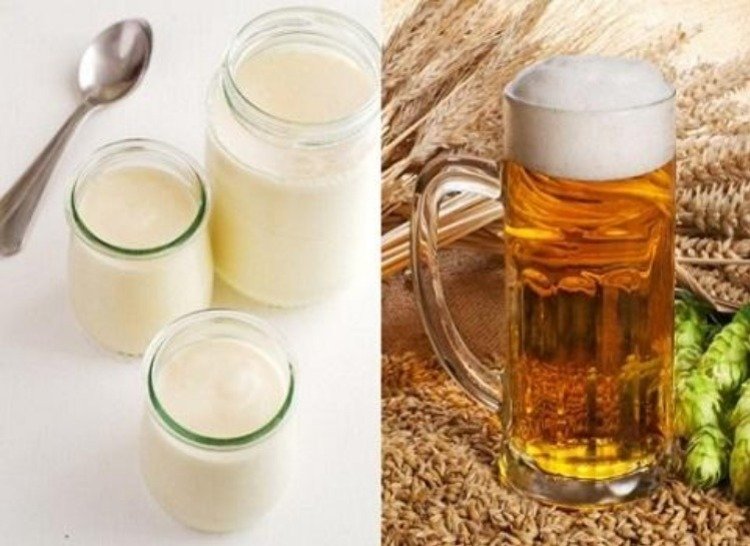 Secrets of beautician skin with beer
Beauty of fresh brewed beer is an effective method of beauty. However, this method of skin care is not known to many sisters. Czech Chebbier beer will introduce to readers simple skin beauty method from beer, bring rosy skin, fresh and clean acne.
Improves skin condition, dry skin
Usually, with regard to skin problems, sisters often encounter skin problems with too much oil or dry skin, chapped, uneven color, not bright beautiful. This condition is usually caused by skin pH imbalances.
To improve this situation quickly and effectively, beer will be a powerful weapon of the sisters. Just apply the following formula: You need to prepare: 1 scoop of beer, sugarless yogurt 1 tablespoon, olive oil 1 tablespoon and 1 egg whites. Mix all the ingredients on the mixture, apply to the face and then leave for 15 minutes. After 15 minutes wash your face with warm water. Doing this twice a week will bring you beautiful skin.
Moisturizes the skin
Most, very few women know that beer is a very good moisturizer for skin from deep inside. Beer is a lot of nutrients, toxins to make the skin look rosy. Moisturize the skin is very simple as follows: You need to prepare 2 tablespoons of beer, mashed potatoes 1 bowl of baby (potato shredded shell, boiled and ground into a smooth mashed potato mixture). Blend the beer with mashed potatoes to make a mixture of facial skin.
After applying for 15 to 20 minutes, wash your face with warm water. Persevering with this beauty method, you will be amazed at the result.
Brings you clear acne skin
Beer has antibacterial properties for the skin, effective acne. If you are having trouble with acne, take a look at this acne treatment: Take 1 teaspoon of lemon juice, 1 teaspoon of yogurt and 1 tablespoon of olive oil. a mixture of skin care. Add a few drops of beer. Bring this mixture to face for 15-20 minutes and then rinse with clean water. You will have smooth skin, clear acne.
The skin is soft and evenly colored with beer
Beer is really a unique cosmetic of sisters. Not only moisturizes the skin, treats acne effectively, balances the pH level of the skin, it also makes your skin soft, toned and even. With its rich vitamin B content, your skin will look radiant, smooth and radiant.
The unique formula for skin care is as follows: Strawberries: 2 fruits, rice bran powder and a few drops of beer. Strawberries are crushed, then added to rice bran and beer. Apply a mask mixture onto the skin. After 20 minutes, you wash with water, do so regularly, sure you will have beautiful skin like.
Wish you have a beautiful skin with beauty tips from the beer!
---
Restaurant Information

Secrets of beautician skin with beer



655 Jackson St, San Francisco, CA 94133, USA
---
Secrets of beautician skin with beer
This post participated in the Tasteem contest The Palatable Beauty of Chinese Cuisine