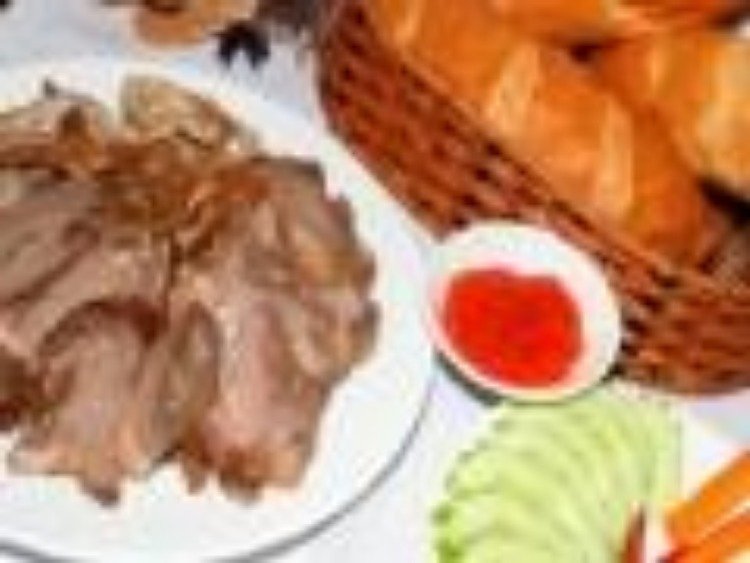 Self-mutilation
Duck is a popular dish in Saigon. If you have free time, you can make this dish for family members to enjoy.
Material:
1 piglet, 1 heart, 1 stomach, 1 ear, 1 nose, 1 pig tongue (you can add or remove ingredients you do not like).

1 teaspoon of flavor, 1/2 cup of soy sauce, sugar, salt, pepper, chili paste.

1 tablespoon minced garlic, chili powder, 2 fresh coconuts for water.
Processing:
Pig, stomach, left, rub with salt and rinse with clean water. Ear, nose, tongue swallowed through boiling water, shaved clean, rinse with salt water. Then rinse again with clean water. Finally, rinse all ingredients with white wine and drain.

Spices in a large bowl, mix well and then marinate ingredients for about 2 hours.
Make yourself delicious
For raw materials to the island until the hunting, coconut water to boil.
Make yourself delicious
Add seasonings to eat and then to a small fire until the water in the pot matched, the ingredients ripen soft, soaked with spices are delicious.
Make yourself delicious
Sliced ​​lemon slices, can be used to eat with white rice or eaten with bread are very delicious.
---
Restaurant Information

Self-mutilation



329 Bryant St, San Francisco, CA 94107, USA
---
Self-mutilation
This post participated in the Tasteem contest A Restaurant by the Sea