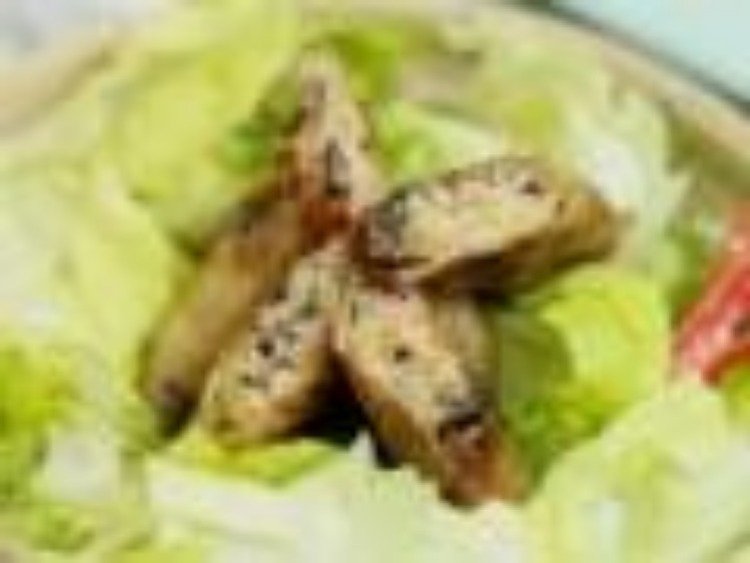 How to make Southern sausage
With the way to make spring rolls in the South, you have spring rolls or spring rolls crispy crispy outside and soft aromatic inside very attractive!
300g pork minced - use lean shoulder meat

150g fresh shrimp, peeled

Some ear earfish

4-5 dried onions

1 small carrot

1/4 tall taro

Seasoning, pepper, edible oil, raw vegetables.
Step 1:
Carrots scrape the skin, small cells. Mushroom pickled, washed, cut fiber. Small taro. Squeeze thinly sliced ​​purple onions.
Put the prawns in a pan with taro, carrots, onion and onion.
Add some nut seeds and pepper, mix well.
Step 2:
Add about 2 tablespoons of rice to a piece of rice paper rolls. You do not roll too tightly when spring rolls are easy to break, do not roll too loose when the spring rolls are easy to leave the kernel and shell.
Take turns until all raw materials are gone.
Step 3:
Heat the pan with plenty of cooking oil, bring the spring rolls into the fried golden face.
Take out the basket was lined paper newspaper or paper oil to oil rolls shredded oil.
Step 4:
Fresh vegetables washed, drained.
Garlic chopped small, mixed with sweet and sour sauce.
Cut spring rolls into pieces just eat, put on the plate with noodles is the best, dot with sweet and sour sauce you mixed.
Also a dish, if in the North fried noodles can not lack ingredients such as mushrooms, chicken eggs (or bean sprouts), with the way spring rolls you can not not have high taro. With soft taste but not as usual taro, high taro works to help the remaining ingredients in spring rolls better adhesion - instead of using eggs, so spring rolls without eggs but still not dry, but crispy crispy outside, soft aromatic inside very attractive.
---
Restaurant Information

How to make Southern sausage



Haight St, San Francisco, CA, USA
---
How to make Southern sausage
This post participated in the Tasteem contest Wanna go get a beer?