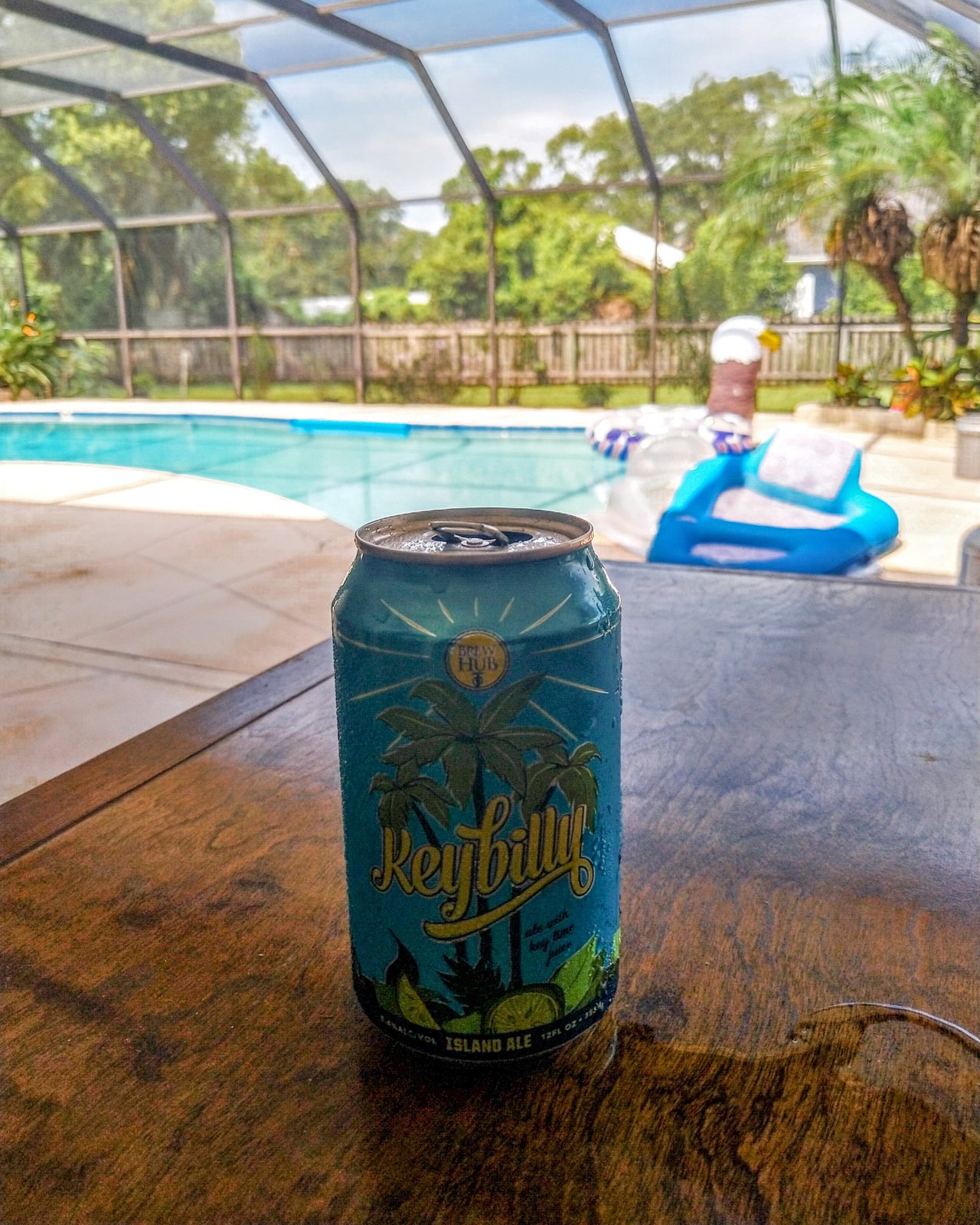 Nothing says a relaxing Fourth of July weekend like sitting next to a pool, with the sun out, bald eagle floatie in the pool and ice cold beer to drink.
The one I'm enjoying is a Keybilly Island Ale from Brew Hub. The Keybilly is an American Amber ale that has a caramel and key lime finish. It has the same consistency that most Amber ales from the West Coast have, yet has the Florida flair with the key lime taste.
What is also great about this beer is that it isnt too heavy on a day like today, sitting by the pool, allowing you not to develop the patented bubble guts.
Happy weekend, folks!